Chris Noth's Height
6ft 1 ½ (186.7 cm)
American actor best known for playing 'Mr Big' from TV series Sex and the City.. Well, he's big but not BIG big. In some magazines in the past he was described as 6ft 4, although Chris himself said he was
"Almost 6ft 2"
.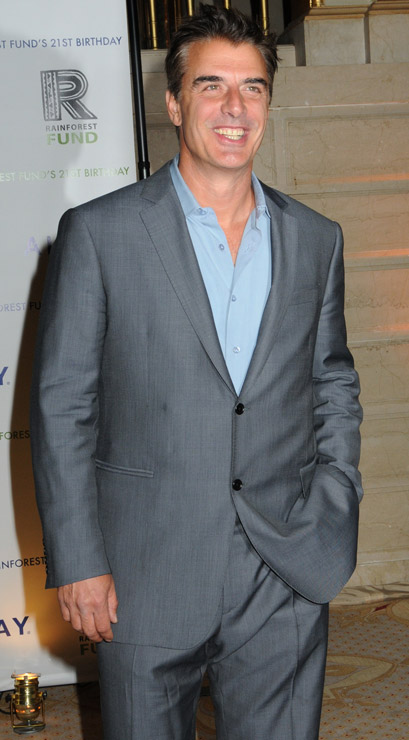 Photos by PR Photos
You May Be Interested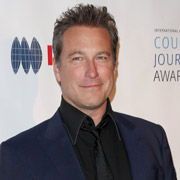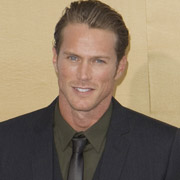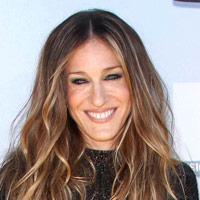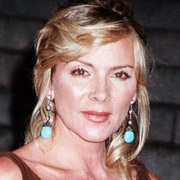 Add a Comment
111 comments
Average Guess (7 Votes)
6ft 1.82in (187.5cm)
Rampage(-_-_-)Clover
said on 26/Aug/20
Very solid 187cm guy peak possibly even a weak 188cm.
Rob, I really think either 6ft1⅝, 6ft1¾ or 6ft1⅞ should be considered as peak estimates. They qualify more as "almost 6ft2"
Sinclair
said on 22/Aug/20
My current estimate for Noth's peak is 6'1.5". In Law & Order, Noth can pull off 6'1.75" or even a flat 6'2" at a pinch but I suspect Richard Brooks (who I have down at 6'2.5") was one inch taller than Noth. I believe 6'3" Michael Moriarty with his relaxed posture also edged out Noth on Law & Order.
Nik Ashton
said on 27/Jun/20
He may well 🐝 6'2" in the morning!
Willes190
said on 25/Jun/20
Total class act, absolutely personifies the good-looking leading man that he wasn't cast as nearly as much as he should have.
Chris Junior Hernandez 1990
said on 22/May/20
Very much agree with Rampage. Thinking 186cm but he can still pull off 6'1 1/2.
Rampage(-_-_-)Clover
said on 10/Dec/19
I think I'd tweak his peak to 6ft1¾ and now give him 6ft1¼
Rampage(-_-_-)Clover
said on 24/Nov/19
Rob, how likely is 6ft1 today?

Editor Rob
I can see him starting to look it, he might be a candidate for a fraction lost.
Junior Hernandez 1990
said on 13/May/19
Didm't almost 6'2 atually means 6'1.75"? I think there is no problem a peak 187cm for Noth. He maybe as low as 186cm now.

Editor Rob
Anything from 6ft 1 1/2 to 7/8ths could cover that almost.
TheBat
said on 10/Nov/18
Chris could possibly have been 6'2" as his peak height. He certainly looked like it when he was in Law and Order back in the day.
Animus
said on 30/Aug/18
If you assemble twelve American men, statistically, he'd be the tallest among them. In other words he's taller than 91.8% of American men. So, he's a pretty tall guy.
Rampage(-_-_-)Clover
said on 26/Mar/18
Rob, did you orginally have Chris at 6ft2½?

Editor Rob
I believe he was given 6ft 2 and then after his quote went under it
Rampage(-_-_-)Clover
said on 11/Dec/17
Looked like 187-188cm guy in the 90's
Guesser
said on 6/Oct/17
patrick said on 7/Jun/07
In America, you cannot be that height and appearing very tall, unlike in France or Italy for example.
Completely wrong. The average height in France, Italy, and the US is the same: 5'10. Seems like you're falsely stereotyping French and Italian people as short to make yourself feel better, but that's none of my business
Rampage(-_-_-)Clover
said on 1/Oct/17
Peak: 187.5cm
Today: 186.5cm
Rampage(-_-_-)Clover
said on 29/Jun/16
Rob, maybe 6ft1¾ (which is 187.325cm) could be argued for Jeff and Chris and 6ft1½ (which is 186.69cm) for Pierce?
I think Bridges and Brosnan looked about the same in The Mirror Has Two Faces.
Rampage(-_-_-)Clover
said on 25/Jun/16
Rob, who do you think was tallest at peak out of Noth, Brosnan and Bridges?
Editor Rob: I think Noth/Bridges may well at peak have been more of a strong 187 than Brosnan.
Rampage(-_-_-)Clover
said on 9/May/16
Click Here
Looking barely shorter than John Corbett (6ft4½-5). He actually looks 6ft3-4 range there! He probably isn't that tall though...
Rampage(-_-_-)Clover
said on 9/May/16
Click Here
Looking barely shorter than John Corbett (6ft4½-5).
Rampage(-_-_-)Clover
said on 30/Mar/16
Rob, which is most likely?
A) 190cm/188cm
B) 189.5cm/187.5cm
C) 189cm/187cm
D) 188.5cm/186.5cm
E) 188cm/186cm
Editor Rob: I've seen him look B-D typically
Rampage(-_-_-)Clover
said on 16/Feb/16
He consistently looked 6ft2 on Law & Order and Sex And The City
Maybe 6ft1¾ peak, Rob?
Editor Rob: it is arguable, but I feel 1.5 is ok for him.
Rampage(-_-_-)Clover
said on 13/Feb/16
Rob, is 6ft1¾ possible?
If he says "almost 6ft2"
Editor Rob: some guys who are 6ft 1 can even go with that 'almost'...in Noth's case I think about 1.5 peak is believable, he may well have lost a little fraction by now.
Rampage(-_-_-)Clover
said on 8/Apr/15
Paul Sorvino - 6ft2¾(190cm)
Chris Noth - 6ft2(188cm)
Benjamin Bratt - 6ft1¾
Jerry Orbach - 6ft1¼(186cm)
Sam Waterston - 6ft1(185cm)
James B
said on 30/Mar/15
Could pass for 6'2
Rampage(-_-_-)Clover
said on 17/Oct/14
187-188cm range minimum for Noth.
Lorne
said on 19/Apr/14
A true and legit 187cm, doesn't dip under 6ft1.5 at any point.( Well maybe, now near 60 :))
James B
said on 18/Apr/14
Noth looks 6'2 to me
Realistic
said on 24/Nov/13
Noth is the same height as Leelee Sobieski in The Glass House.
Rampage(-_-_-)Clover
said on 16/Nov/13
He's around 6ft1.5-2. Honestly, I could accept the latter.
"Chris Noth height: 6ft 1.75in (187cm)"
Never understood the 6ft4
Alex
said on 17/Oct/13
Noth is close to 6ft 3.5 inches D' Onofrio in criminal intent. If D'Onofrio is 191/192 cm. then Noth is 187-188
Rampage(-_-_-)Clover
said on 22/Sep/12
I don't know about you, Rob but in my book 'almost 6ft2' goes down as being over 6ft1.5 but under 6ft2. So, I think maybe you could give Mr. Big the 6ft1.75 or even do a Rainn Wilson job on him and give like 6ft1.85 or whatever?
thebad7
said on 3/Nov/11
Sorry, Moe: he's not that low. I'm 6'3" barefoot, and in April '04 I happened by Mr. Noth on the corner of 6th Avenue (Avenue of the Americas) & West 55th Street. We stood next to one another waiting for a light to change. I had on cowboy boots with 1 1/4" heels and he had on Red Wing style boots with about the same amount of heel. He was about an inch shorter than me, and he had good posture. Tall, solidly-built guy. 6'2" is right for him.
@Jiao: LITERACY is the key. Try it.
tb7
LAN Jiao
said on 26/Oct/11
moe, seriously 6'0 even?? maybe you have advantage ground by walking pass him include shoe. swear chris noth is at least 186cm. 6'3 = 190,191cm. he could't be so much shorter. if not john corbett would be 6'2 and onofrio 6'1.25 no way!
moe
said on 16/Oct/11
I remember walking past him in nyc back in 1998, I am 6'3 I would give him 6 foot even
LAN Jiao
said on 19/Sep/11
noth 187cm would make vincent d onofrio 190cm,john corbett 192cm. just stated the fact what i saw. V-D-O not even 1.5inch taller than chris noth yet he get listed 6ft3.5 and corbett 6ft5. lol
Rampage(-_-_-)Clover
said on 9/Sep/11
Honestly I think he is 6"2(188cm) on the nose, but I suppose we should give him the benefit of the doubt and list him as 6"1.75(187cm)
James
said on 20/Aug/11
6'1.75 could be it for Noth. Mr.R saw him at being between 6'2-6'3.
Rampage(-_-_-)Clover
said on 16/Aug/11
6ft1.75(187cm) is what I consider to be 'almost 6ft 2'.
Wouldn't you agree Rob?
[Editor Rob: well it's possible a fraction under 6ft 2 to be classed as almost.]
James
said on 10/Aug/11
A shade under 6'2 next too 194cm John Corbett.
ANDREA[ITA]
said on 10/Aug/11
O yeah Rampage! Stop with this upgrading mod! If he himself said he's almost 6ft2, you cant say he's nothing under 6ft2! Same thing you do with Josh Holloway -.-'
Rampage(-_-_-)Clover
said on 6/Aug/11
Anyway Noth has never looked less than 6ft2
James
said on 22/Jul/11
Of course rampage maybe even 191cm these days.
Rampage(-_-_-)Clover
said on 20/Jul/11
Saget is 6ft3.5 rather than a full 6ft4.
James
said on 17/Jul/11
Rampage(-_-_-)Clover says on 3/Jul/11
Bob Saget is close to 6ft4, James. Smith is a little under 6ft2.
I think 188cm could be on the money for Noth
Saget looked shorter than Conan O'brien
Rampage(-_-_-)Clover
said on 3/Jul/11
Bob Saget is close to 6ft4, James. Smith is a little under 6ft2.
I think 188cm could be on the money for Noth
James
said on 27/Jun/11
Mr.R also said bob saget was very close to 6'4 and will smith was 6'2 which is not true.
Chris Noth can look 6'2 but i think 6'1.5 is fine
Rampage(-_-_-)Clover
said on 13/Jun/11
Mr. R said was 6ft2-6ft3
Rampage(-_-_-)Clover
said on 13/May/11
He cannot be anything less than 188cm(6"2)...can even look 189cm
I think 187cm is too low
Patrick
said on 21/Apr/11
642 TO 642 AND HALF MINIMUM. This man looks taller than he is and than "taler than him" actors all the time and the, shorther...Hard to understand. Watch the first Lanw & Order (fabulous!) seasons. In turn the stars seem very tall, taller and shorter than one another! I loose my mind! A tall, imposing and impressive man anyway; what a shame he was involved in such a show as "sex and the City"!
Rampage(-_-_-)Clover
said on 12/Apr/11
6"2(188cm) is closer...hes built like a 6"4 guy though so can look a lot taller
Whit
said on 17/Mar/11
@thebad7 - Maybe 6'1.75" tops, which is close enough to not be able to tell the difference, but definitely not a solid 6'2" or over. Because if he was, why would he say "almost 6'2"? Men don't downplay their heights. That'd be like a woman lying that her waistline is bigger than it is lol.
thebad7
said on 24/Feb/11
He's one of the few celebrities that I've seen in person. I saw him on the corner of Avenue of the Americas (6th Ave.) & West 55th Street in Manhattan back in 2004. I was walking up and he was walking down towards me. I'm 6'3" tall barefoot, but I prefer Western style dress, so I wear cowboy boots with 1.25" heels, which pushes me to about 6'4 1/2". I was dressed in denims, and to my pleasant surprise, he was dressed similar to me--and he had Red Wing style boots on. He had three or four days' worth of growth on his face, so he didn't look like Mr. Big or Detective Logan. I saw him and he saw me, and we exchanged a smile since we were dressed in the same fashion. He was standing right next to me, and I was just a bit taller than he was. He's a tall guy and solidly built--he isn't anything less than 6'2" tall.
tb7
Rampage(-_-_-)Clover
said on 21/Dec/10
Weak 6"2 guy at least...
James
said on 7/Nov/10
He's not a full 6'2. Big imposing guy though.
Anonymous
said on 4/Jul/09
See him in NY a lot: I would say 6-6 ft 1 in is accurate.
He looks huge next to SJP: that is another story.
JJ
said on 3/Jul/09
Well I thought this guy was quite tall, but then I saw him stand next to Aiden guy... I guess that Aiden guy is really tall
Brad
said on 24/Jun/09
5' 6.5" and Portmans is close to 5' 9". This is the Glenn height with everybody.
James
said on 23/Jun/09
If memory serves me right Chris Noth only looked around 6'0 next to glenn. But it depends if glenn was wearing portmans and thier is the pavement to consider as well.
Hugh 190cm
said on 17/Jun/09
Rob at least 6ft2 for this guy.
Tall Guy
said on 11/May/09
I saw Big in Vegas April 19th, walking the strip with the peasants. Looked every bit of 6'1", but certainly not 6'3". I am 6'2" 3/4 and had a inch or so on him for sure.
Anonymous
said on 9/Feb/09
James, I am positively sure that Corbette is above 6'4. He always has towered over any other actor including the undeniably tall Craig T Neslon, a strong 6'3/5 actor.
Patrick
said on 2/Feb/09
Hugh, Smits is just nothing but a superhero like guy! He even has the face of one! Do you know the picture I am referring to with Corbett and Noth? That
Hugh
said on 31/Jan/09
I know James. What I'm saying is that I thought Chris was a 6ft3 guy until I discovered this site. I would've thought He'd be in that smae catagory as Daniels, Smits or Fraser. Patrick maybe I was wrong about Daniels. He always has looked a bit overweight. Smits is a pretty braod guy. Likewise with Fraser.
Patrick
said on 28/Jan/09
Hugh I agree with you 100%! Next to 6
Hugh
said on 12/Jan/09
He's definately tall. I would've put him up there with Jimmy Smits, Brendan Fraser and Jeff Daniels. All big, broad imposing men. Well Daniels is actually just fat. Anyway 6ft2 without a question. You should upgrade him.
sunnysideslim
said on 3/Jan/09
i stood next to mr. big yesterday at a mall. i stand 6'2.5" a .5" off my peak. chris noth could not be more than 6'1" tops. if he lost that same .5" (we are about the same age)then 6'1.5" is probably correct for his peak. those speculating that he is taller are way off.
Hugh
said on 24/Dec/08
He has the build of a 6ft3+ guy. But in Law and Order he looks about 1 inch taller than Sam Waterson. 6ft2 is about right.
Patrick
said on 4/Aug/08
I just watched one of the last
patrick
said on 1/Jul/08
Excellent pic Ian ! That confirms what I think; I am watching the law and order first season and he never ever looks less than 6
Nancy
said on 5/Jun/08
I think I spotted Chris Noth in the Paris Hotel Casino, Las Vegas yesterday morning (Wednesday, 6/4/08). Actually almost had a collision with him as I came out from a row of slot machines. He looked down at me and I looked way up at him. Looked like 6'4". He was very well-dressed in a brownish suit carrying a shoulder strap piece of luggage on his right shoulder. I was stunned and so I didn't say anything to him but I stared as he walked on. Sure looked like him. Can anyone confirm this?
Ian
said on 4/Jun/08
Here Chris is with Corbett(around 6ft5 everywhere I look including this site) only looks max of 2 inches smaller. That would put him at 6ft3. He may not actually know his own height many don't or he is underestimating his height on purpose.
Click Here
Rhonda
said on 3/Jun/08
This guy is tall. 6ft3-4 I think. look at his posture and head bent down. My boyfriend is 10inches taller than me, me at 5ft2 and him at 6ft but if he positions himself with his head leaning and looking down what Chris is doing here he looks the same over me as Noth does over glenn you guys would say he was 5ft7. Noth towers over every one in Sex and the city. No way is he just 6ft1.
J.Lee
said on 28/May/08
Yes, he looks 5 inches taller. 6 foot 1 is right
clark
said on 21/Jan/08
If Chris was to straighten out--the height diff would be greater than 5 inches. I think some eye exames are needed by a few.
Matt
said on 26/Dec/07
Noth isn't giving himself maximum advantage. Second-rate posture and significant head tilt. Pretty obvious he's a strong 6'1.5 - 6'2" individual. Seems like a decent bloke too, by Glenn's account.
dmeyer
said on 25/Dec/07
defenit 6'1.5 guy
glenn
said on 24/Dec/07
rob has him right.he was walking by when i waiting for hendrix/doors members at a hotel.coincedently he was a fan of both an interested to see my albums.
Anonymous
said on 24/Dec/07
He looks 6'1 in the picture with Glenn.
steph
said on 24/Dec/07
i thought he would be taller than that cuz he towered over sjp in sex and the city
Kevin Durant
said on 24/Dec/07
Chris Noth look like almost closer to 6'2" in this picture or maybe he have an advantage in his footwear.
patrick
said on 25/Oct/07
Daniel: yes! he is a fine actor with "invention" in his acting, all the time. He is off beaten paths without exagerate sophistication or "on purpose" gimmick (ah Robert de Niro and "his" reversed smile!)
But, he knows how to have the "heroe look" when needed: pay attention to the credits (old one): a man "in action" in his photos! Great guy and great actor for sure and that is perfectly true: he has the look of the 30ies, 40ies and 50ies stars, a bit like John Payne but more creative and less stereotyped.
OutBenchThis
said on 20/Oct/07
I think 6'1.5" is on the money. Similar to Affleck, a big frame and a big guy at 6'1.5". Take a look at someone like Hugh Jackman in a film, he looks 6'4" but he is 6'2.5". A 6'1.5" guy is going to look tall because 187cm is tall, just not 6'2"-6'3".
Daniel
said on 16/Oct/07
Ah, of course Noth is a very good actor, with this classical looks, reminds me of those stars from the 50s. Indeed, a classy man!
Daniel
said on 15/Oct/07
This guy Jawas that wrote here a long time ago (september 2006) should have been using hard drugs when he stated all these nonsense! And what amazes me is the fact nobody responded to all thats stupid things he said about height. 5'5'' - 5'6'' is short stature for a woman? "Very very Short"? In what part of the world? Hey man, stop smoking that sh*t! Turning back to Noth, I think he is 6'2'' - 6'3''.
Antron
said on 11/Oct/07
Noth indeed looks 187cm consistently on L&O and L&0:CI.
Caesar
said on 20/Aug/07
No, Moriarty was the tallest on the show, albeit not a full 6'4. He always kept his head down, while Noth and Brooks had excellent posture. Brooks I think is 6'2.5. In the second season, Paul Sorvino is taller than Noth, barely. Very tall cast in general and always has been. Jerry Orbach measured up almost evenly with Noth, too.
Patrick
said on 11/Jul/07
I have just bought the Law & Order first season. The only actor seeming taller than him is Richard Brooks, as ADA Robinette.
Even the unquestionable 6'4 (at the time) Michael Moriarty look the same, not taller.
Who on earth would be able to tell me how tall R. Brooks is supposed to be?
In advance, thanks!
TheJerk
said on 30/Jun/07
Oops, sorry anonymous below was me.
Anonymous
said on 29/Jun/07
Wow. thought I would just make a comment here as well as someone told me that Mr. Big was on this site, peaked my curiosity b/c a just told me that I am his spitting image. I do agree and see very much what she meant looking at Internet MDB just now. I like to think of myself as a much younger looking and not quite as tall Chris Noth. Also, without reasking/restating what Ive just posted in general height section K Boles answered my question as to whether I should take that as a compliment. I know that I am single K Boles ;), yet I cannot speak for Mr. Big.
K Boles
said on 20/Jun/07
l would like to know if Cris Noth is married, l like him very much, he is so handsome
patrick
said on 15/Jun/07
No offence Viper! I just say that you are maybe less naive than I am!
Who knows?
Eclipse, the fact is people reveal their fundamental features of character in the way they see such and such thing.
I show myself as you or Viper do in seeing "the glass half empty or full". Not a question of being wrong or right here. The main thing is to remain honest and not partial, not to be biased nor prejudiced.
Viper is probably right in many, many occasions; I am sure of that…even though I do not necessarily agree with him!
Viper
said on 15/Jun/07
I feel like Im pretty accurate with the celebs who I think are about 2 inches shorter than their listed height. And there are a ton of them.
Eclipse
said on 14/Jun/07
Patrick, wow you noticed that about Viper too.... I am not saying this to bash Viper.. it's just something I noticed.. he very often thinks people are like 2 inches shorter than what is claimed or what appears on here. I feel I could go up to him, say I'm 6-2 (which I am), let him measure me- he'd get the result of 6-2, look at it and say, "you're about 5.11.25"
patrick
said on 11/Jun/07
Just a guy: That is exactly how I see him; In the very first episode of Law & Order CI he appears as a guest star, he is more often just beside V.d'Onofrio and looks all the time, as tall as this other great (and tall) actor.
Viper, you think I am overestimating people as I think you do the reverse!
That is normal! As I told already you, You see the glass half empty while I see it half full!
But, watch this episode and you will see M.Noth is not much than one inch maximum shorter than D'Onofrio, if ever!
That puts Cris at 6'2/5 minimum.In ANY case, less than 6'2 anf even less than 187cm!
Contrary to what you can think, people look often smaller on screen than in reality. To appear tall before a camera, you need to be very tall; Sure, all depends on the way you are "taken" but, with no tricks to give him any advantage, an actor will look smaller than he is except when shot from long.
The reason is quite simple: it's due to the relativity caused by the objectives and the fact actors are seen from angles you do not usually see them.
Just a guy
said on 7/Jun/07
I've been around Chris alot. I'm telling you he's at least 6'3. He's really funny too. Totally the type of guy to not know his own height cause he wouldnt even care. If he says he's 6'1and a half, I believe that HE thinks that, but he's an easy 6'3".
Viper
said on 7/Jun/07
I agree with 6-1 1/2. Patrick, With this and Tom Welling maybe you overestimate :)
patrick
said on 7/Jun/07
Anonymous, what you say is so obvious to me! You are lucky to have been able to meet that man. I find him fantastic and much more in in his Logan role because it is worthy of him. It is little to say that he has a perfect "camera charisma" and a great, so great talent: here is a real actor!
I rarely saw such a natural player! He invents all the times gestures, expressions so real! And how he catch the light! You can freeze pictures and make photos of them so easily! They know that since they use it in the credits!
Actually, he looks like a comic strip hero! What a guy nad in addition, very impressive. That sort of man who anyway looks taller than others!
But he IS tall and I'll NEVER buy 6'1.5!
In America, you cannot be that height and appearing very tall, unlike in France or Italy for example.
6'1.5 Jean Reno seems to be a giant in France BUT not in American movies he was in even in Godzilla next to 5'7 or 8 M. Broderick.
Chris looks tall even alone and what to say about the ending Law & Order credits ?
Once more, a underrated and estimated actor while "clowns" like J. Depp ( him! a pirate! AHHH!) or worse Owen Wilson are celebrated everywhere! Sorry, taste has gone and it is really toooo bad!
patrick
said on 4/Apr/07
Once more, as for many other actors, i thing that common sense is the least shared thing of the human world! Chris Noth...6'1 ???
That reassures me to know that opticians will not risk being out of businees before long !
This guy cannot be less than 6'2; he definitely looks so and people known as being 6'1 or even more, are constantly shorther than him ! OPEN YOUR EYES and stop wasting time with debatable photos! He towers most of of his costars along law & order BUT the giant Vincent D'Onofrio; he is no less than 6'2 and 1/2; Frankly sometime, i question myself about why certain persons write into this site, i mean, the "real reasons"...
Anonymous
said on 31/Dec/06
I have several photos of myself with Chris. I'm 5'7" and was wearing 3" heels and Chris is still almost a head taller. You also have to understand that in some staged, posed photos, the other party may be on some sort of incline so the difference in height won't appear so drastic.
irshgrl500
said on 18/Dec/06
In the photo with Heidi Klum, he looks to be 2-3" taller than Heidi. Heidi is 5'9" (OK, 5'9 1/2") and if she is wearing 2-3" heels, she's 5'11"-6'. At 2-3" taller than Heidi (going from the supplied photo) that still puts Chris at 6'1"-6'2".
Anonymous
said on 12/Dec/06
Don't forget that in some staged photos, one party might be standing on something so as to appear taller. There is one photo from SATC that SJP is standing on the sidewalk and Chris is off the curb so as to appear shorter compared to SJP. One very famous & popular actor who was particularly short always stood on a box while filming which of course was not visible on screen.
Anonymous
said on 12/Dec/06
I've stood next to Chris enough times and have numerous photos with him to be able to say that he is probably 6'2" - definitely not 6'4". He once told me he was 6'1.5"
Jawas
said on 3/Sep/06
animalito: America is actually known for short guys, ur average is about 5 9.5. That is bloody short, i was 6 1.5 by 16 and now 6 2,1/4 and i was average at my school in Australia. Our average is 5 11. Get ur fact right. Noth, despite appearing tall, has only worked with short actresses, like the sex and the city girls, Maranda being the tallest at around 5 8 3/4. and the law and order chick is very very short 5.5 5.6. Visually large man, reality quite average, average for Australia at least.
P.OUT Boyaaa
bart
said on 15/May/06
Watch this movie and you will see the height difference between D'Onofrio and Noth. There is not a big difference of height between them.
Click Here
Gramps
said on 23/Oct/05
I'd be willing to bet that Noth is right on by saying he's "almost 6'2"." Here are two photos of him:
This first is face to face with the 6'2-6'3" Bernie Mac, where Noth is about 0.5-1.0" shorter than Mac.
http://wwwimage.cbsnews.com/images/2004/09/20/image644425x.jpg
The second photo is a Law and Order photo where Noth is leaning against a building behind the 6'4" Michael Moriarty and 6'3" Paul Sorvino. It's obvious that even if he straightened up, he would not be close to either of the other two guys.
My guess: between 6'1.5" and 6'2".
Dave
said on 17/Oct/05
I would venture a guess and say maybe 6' or 6'1"...I just watched Law and Order with David Keith as a guest and he doesn't tower over Keith as if he was 6'4"..plus I have stood next to Keith and he, in my estimation is about 5'10" at best..so I would put Noth at 6'1" at most...sorry guys...wrong again..:)
Anonymous
said on 7/Aug/05
Hard to tell from that photo, as you can't see the ground their standing on. Not sure I got what you meant by that lying/honest-comment, but from my view he's never looked anything below 187cm. He could be taller, but no more than 6'3"/191 cm. I think he was basically just being honest, like you said. I
animalito
said on 20/Jun/05
Anonymous, care to be more specific about your comment? I have seen Noth a couple of times and he does look like a big guy, broad-shouldered and all, at some distance and in closeup. I'm 5.10 and he definitely stands at least 2 inches taller. In a bar I spotted him he looked easily taller than the rest of the corwd, and America is not known for small guys.
Anonymous
said on 26/May/05
I'm 5'10". I had to look down to him.
#1
said on 18/May/05
Chris claims to be 6'1½" - I've stood next to him several times - he appears taller but definitely not 6'4"
Mr. R
said on 28/Apr/05
I saw Noth coming out of a gym in Hollywood one day, and he is a solidly tall guy. He has a very large frame, so he may seem taller than he is. I think 6'2.5" would be accurate.
Anonymous
said on 24/Feb/05
I've seen this guy in person in bars in New York and 6'4 seems about right. He's broad shouldered too and has quite a commanding presence.