Kim Cattrall's Height
5ft 6 ½ (168.9 cm)
English/Canadian Actress best known for playing Samantha on TV series Sex and the City. In film she can be seen in Big Trouble in Little China, Star Trek VI: The Undiscovered Country and Mannequin.
I'm 115 now. I'm 5 feet 6 inches and not small-boned, so 122 pounds was a good weight for me. But for my role in 'Scruples', I had to be a model's weight to fit in the clothes. It's surprising what you can do if you have the incentive.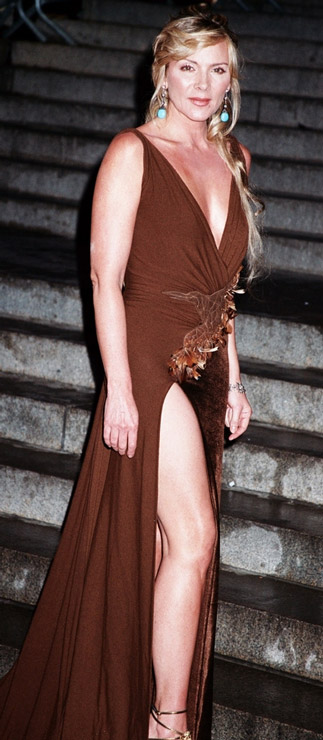 Photos by PR Photos
I want to live well and feel good. I'm at a good weight; I'm not skinny. I weigh about 127-130, and I'm 5 feet 6 1/2 inches.
I adore him [Matthew Macfadyen]. He's a big man. I'm not a little slip of a thing, I mean I'm thin, but I'm 5ft 7in [170cm], and when he throws me over his shoulder it's nice to be with a .... strapping leading man.
You May Be Interested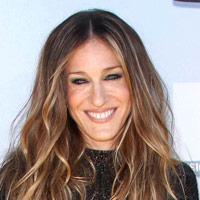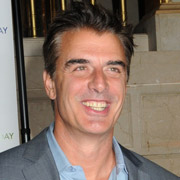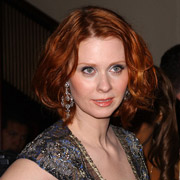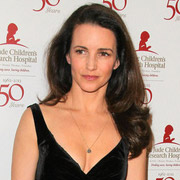 Add a Comment
89 comments
Average Guess (9 Votes)
5ft 6.89in (169.9cm)
Miss Sandy Cowell
said on 22/Aug/20
🌇💐🎂 Belated Birthday Wishes! 🎂💐🌃
Happy Birthday to Kim Cattrall, who celebrated the 64th Anniversary of her birth yesterday.
I saw her in 'Porkys' at the pictures, and she was about the only decent aspect of the entire sexist movie; I sneaked out of that cinema as furtively as was possible!
5ft6.5 😁👍🍀
🌇💐🎂🍀🌃💐🎂🍀🌇💐🎂🍀🌃💐🎂🍀
Nik
said on 27/Jan/20
It's interesting that she didn't claim her half!
khaled taban
said on 5/Dec/19
My guess is 5'6.5" , she probably was close to 5'8" at peak.
jeb009
said on 27/Jul/18
5'7", peak close to 5'8"
Anon100
said on 15/Apr/18
Kim Cattrall looks the same height if not taller than Cynthia Nixon. And Cynthia Nixon appears the same height as Wendy Williams, whom she was photographed next to. And Wendy Williams is 5ft 10
Editor Rob
said on 17/Sep/17

Actually I found another quote, she claimed 5ft 6 in 1980 at a weight of 115!, then the 5ft 6.5 in 2002, then added another half inch by 2010...
Shredder
said on 12/May/17
Rob what year did she claim 5'6 1/2? I believe her 127 , 130 lbs in her prime but in not recent years
Editor Rob: many many years ago, when you were a toddler probably. It was in one of the old rec.arts.movies (or something similar) newsgroups I seen the quote originally.
Rojina
said on 23/Dec/16
This one has been downgraded eh, Rob?
Editor Rob: she's been on 5ft 6.5 since I seen her quote 10 years ago.
anyonmious
said on 23/Dec/16
Peak height is 5'8" and her present height is 5'7"
Rojina
said on 9/Aug/16
Always looked about 5"10 on SATC somehow therefore her peak height must have been 5"8. Now in her late 50s she's most likely shrinking.........
Arch Stanton
said on 4/Sep/13
Looks near 5'7" I think, in low heels she's near Ewan Mcgregor's height in The Ghost Writer. Spot on I'd say. Sexy as hell, can't look at her without smutty thoughts LOL.
Lo sgozzatore
said on 8/Jun/13
Yeah, i didnt think about that! I thought they had about the same shoes... That must be the only explanation ;)
Lo sgozzatore
said on 7/Jun/13
Rob, you think she still looks 5'6.5 here with Michael Rosenbaum?
Click Here
I think she looks more 5'5-5'5.5 range there. Ok, bad photo, but she's not looking 5'6.5
[Editor Rob: he's got slates on so maybe has a wee advantage?]
SIlent d
said on 24/Jan/12
She always looked 5 foot 8 to me. 5 foot 6.5 is about right.
Nupur
said on 27/Feb/11
She aint dat tall...round 5.6 i guess..its all d camera effct..coz if ur all dat toned nd as tall as 5.10 with 4 inch choos...man,u REALLY do look TALL!!..bt she looks round 5 10 WITH the heels..so she should b round 5.6 i guess..
Anonymous
said on 2/May/09
I just saw her and she's no more than 1'68-1'69. I thought she would be much taller as she looks in in SATC but she's exactly my height.
glenn
said on 22/Apr/09
thats correct johnny,but she always looked taller to me in person.i always stated i cant tell womens height.
Johnny
said on 22/Apr/09
Okay, Glenn is listed at 5'7.5 right now and he said Kim was wearing a small heel in this picture. Right, Glenn? If you are 5'7.5, and she's wearing a small heel that gives her about an inch footwear advantage. Wouldn't that make her 5'6.5?
Realme2008
said on 22/Jan/09
I'm assuming she's in heels in this photo? She seems to be matching Glenn's height, and maybe marginally shorter. Her eyebrows are lower and so is her nose, but her shoulders aren't? Anyway, if she was 5'8", and was wearing heels she would tower over Glenn unless she is wearing flats in this pic this is the only way she could be 5'8". Otherwise she is clearly below this. Most likely 5'6.5-5'7" like she is listed. No taller.
Anonymous21
said on 2/Jan/09
No way!! She looks 5ft9.
runt
said on 19/Nov/08
Here are several pics of her and (5-5.5?) Alicia Keys, but you can't see their footwear. Sometimes she looks about 1.5" taller which would put her at 5-7 if they have equal footwear; unless alicia is not 5-5.5
Click Here
runt
said on 19/Nov/08
I must not be very observant because even though I always noticed that Cynthia Nixon is one of those necky babes, I didn't realize until recently that Kim is perhaps taller from shoulder to floor than Cynthia. Cynthia makes it up above the shoulders.
glenn
said on 18/Nov/08
i agree with your point mcfan.makes sense.
an
said on 17/Nov/08
why does some sites say 5
mcfan
said on 14/Nov/08
I don't think she is downgrading herself if she's truly around 5'7.5. A lot of women don't even know their true heights because they just don't care as much as men. She is from England and grew up in Canada so maybe the conversion from cm to inches is confusing. I don't know, but I just don't see how she could be only 5'6.5.
glenn
said on 8/Nov/08
leonari is right.women downgrade themselves to not look freakish.not that 5-8 is freakish.but 6ft women will say they are 5-10.for sure.
leonari
said on 7/Nov/08
bull****. Tall women say they are shorter like small men say they are taller. It only makes sense. anonymous. Your posts don't make any sense.
glenn
said on 7/Nov/08
mcfan is right.listen to him.he has good eyes.
Anonymous
said on 6/Nov/08
If she says 5'6.5" then shes 5'6.5". Nobody lies and makes themselves shorter.
mcfan
said on 4/Nov/08
I just had the painful experience of seeing "Mannequin" on Encore last night. As best as I could tell, Kevin McCarthy was 1.5 inches taller than Cattrall. I think he is actually taller than the site has him of 5'8.5 and is actually 5'9. There were shots of him in low-heeled sneakers next to Cattrall who was barefoot, so I gave him an inch. There were other shots of her in 3-inch heels and him in just normal shoes which showed he was a half-inch taller than her. That being said, I think she is 5'7.5 if you give McCarthy 5'9. He was exactly Kevin Dillon's height in Heaven Help Us. She does lift her chin when standing next to people to give the illusion of being taller than she is, but she is simply too tall to be only 5'6.5. If she is 5'7.5, which I believe, then she would be about 5'10 in 3-inch heels.
Realme2008
said on 1/Nov/08
5'6.5 isn't way too low, Viper. I agree with Rob, she's slightly below 5'7". I have yet to see a picture where she looks 5'8" in flats. I actually like that she doesn't lie about her height like most celebs, this height listing is spot on.
glenn
said on 30/Oct/08
she is huge cause i see her all the time in all kinds of footwear.im not judgeing from one pic or encounter.she has small heels above.its a photo.photos are decieving.she isnt less than 5-8.no way.how come every 5-7 to 5-9 girlfriend i had never left me that impression? she is taller than she claims.
Viper
said on 30/Oct/08
Always thought she was around 5-8. 5-6 1/2 seems way too low.
[Editor Rob: when this lady stands beside someone who is near 5ft 10 like say
helena christensen
, maybe she's not over 5ft 7?]
glenn
said on 30/Oct/08
i agree that 5-10 in heels in possible.but 5-6.5 is clearly absurd for everyone here.5-8 the lowest possible.wouldnt shock me se was 5-9,5-10.i always said i cant tell womens height.
Realme2008
said on 29/Oct/08
You must mean she is 5'10" in heels, right Glenn? I mean, the girl is not tall. She's in heels in the picture above, and looks just to be slightly taller than you or as tall as you. I think she's taller, because her shoulders are up higher than ur shoulders. A half inch difference at the most. This picture proves that she is 5'6.5". No offense, Glenn but if she was 5'10" she would absolutely tower over you in heels. She looks nowhere near 5'8", 5'9", or 5'10" in this picture.
Click Here
In heels she's a good 5'9". Without them she is about 5'6.5" How is she huge?
mcfan
said on 29/Oct/08
She's a couple of inches shorter than Eugene Levy and Daniel Benzali who claim to be 5'10. I could see 5'8 at the most, but 5'10 is really reaching. Still, I wonder why she would claim to be 5'6.5? She's probably 5'10 in heels.
glenn
said on 29/Oct/08
frank2 is right.she is 5-10.she is huge.i dont know how she can claim 5-6.5 and i dont know it.5-9 min.its obvious how much she towers the rest of the cast.read the other posts.i have a second pic with here lost somewhere i think.i see her all the time.
mcfan
said on 28/Oct/08
Kim Cattrall, when she comes into contact with someone taller than her on screen, tilts her head back, and with good posture, makes her appear taller than she is. In Big Trouble in Little China, whenever she stands next to Kurt Russell, she does this, but he is clearly taller than her by a couple of inches. I thought she was 5'7, but if she's only stating 5'6.5, then I have to be wrong.
leonari
said on 27/Oct/08
Glenn: How tall is she? above 5'6"? Those 5'10 figures are ridiculous.
Frank2
said on 6/Oct/08
I'd say she's closer to 5'9", maybe even 5'10". Certainly as tall as Kurt Russell was in BIG TROUBLE IN LITTLE CHINA and in that film Russell who's about 5'9" was wearing questionable boots while Kim was wearing shoes with flat heels.
Nicky
said on 2/Oct/08
Oh she is not 5'6 1/2". She towers over Parker and Davis. Parker is around 5'2" and Davis is around 5'4". I always thought Cattrall was around 5'8" and Nixon around 5'7". Cattrall is the tallest out of all of them. Her height needs to be changed
Frank2
said on 1/Oct/08
Kim is closer to being 5'9". I had a crush on her going way back. We met briefly and I was in a daze for a week! No, a month! This was back when she co-starred in BIG TROUBLE IN LITTLE CHINA which was being shot on the Fox lot when I worked there in the 1980s.
Kai
said on 30/Sep/08
I think she is beautiful from top to toe, and got the "tall look", with out being tall or as tall! Just got, some thing special about her, that look amaizing and fabulous.
SCBeachBum
said on 7/Jul/08
To me it doesn't matter if she is 5'6, 5'7, 5'8 or 5'9. At an of those heights she is kick-a$$, gorgeous, seductive, erotic, voluptuous and down right desirable. I am 5'11 and she would make even me look better hanging onto my arm as we stroll down the street. (Dream, Dream, Dream)
Chelsea
said on 2/Jul/08
Just watched the new sex and the city movie a week ago. Kim was taller the cynthia nixon!
Anonymous
said on 1/Jul/08
barbara, cynthia nixon is 5'7-kim is around the same height as her, if not a bit taller, it seems. i think shes more 5'7-5'7.5
Barbara
said on 29/Jun/08
To Anonymous,
I personally think that is about right. I say that because I was looking at the pictures of the cast members. She is definitely taller than Sarah Jessica Parker but looked shorter than the red-head. Cynchia Something? I can't remember her name.
Anonymous
said on 24/Jun/08
yes, barbara, i saw that parade issue-i was shocked they listed her as only 5'6-that's too low, wouldn't you agree? they could be going on estimate
Barbara
said on 19/Jun/08
In this past issue of Parade she gave the stat of 5'6".
Ka
said on 21/May/08
I am sure she weighs more than that, she looks bigger.
M.P.
said on 7/May/08
I always thought she was very close to 5'9". I guess she has the frame of a much taller woman.
Anonymous
said on 6/Jul/07
she's more of 5'7.5, not 5'6.5. or maybe her peak height was 5'7-ish, and sh'es lost an inch with age? def a tall woman
Anonymous
said on 24/May/07
i cant believe she's only this height-she looks so much taller on sex and the city. and, back in the 80's, when she did the movie mannequin, she was eye to eye -barefoot as i recall in some scenes-with 5'8-ish andrew mccarthy.
Nothingatall
said on 13/Apr/07
i once show a pic of her with gwyneth paltrow (next to each other) both in high heels (looked about the same) and Gwyneth was a good 10cm (4') taller. I think 5' 6'' it's her height
amanda
said on 10/Apr/07
are you sure kim cattrall is shorter than me?! she looks so tall in satc
SD2002
said on 14/Mar/07
I found it weird she was always listed as 5'9 and see her at 5'6.5 here. Could be 5'6 from the looks of it.
Josh
said on 14/Mar/07
If Kim says that she is 5'6 1/2, then why do you list her as 5'7?
alex
said on 14/Mar/07
so let me get this right...here is someone who says her exact ehight is 5'6 1/2 , and in the picture she is only 1/2 of an inch taller than glenn (with heels on) and yet some still think she is 5'9????? This picture proves she is indeed 5'6 1/2.
glenn
said on 14/Mar/07
plus she had heels on.
Jorg
said on 14/Mar/07
No, look at this image exactly. Kim is as tall as Glenn or even a half inch taller.
D-Lurker
said on 5/Mar/07
watch star trek 6, and guage her height with 183-ish Nimoy.
Sarah
said on 6/Jan/07
I don't see what the fuss is. Kim Cattrall has got to be in the 5"9-5"10 region! She's always taller than the rest of the girls. Even taller than Cynthia who is listed as 5"10 now. There is no way Kim is only 5"6-7, Kristen Davis is 5"6 and always smaller than Cynthia. When Sarah and Kim are walking along side each other, probably both in heels there is a clear 5+ inches between them!
anonymous
said on 27/Dec/06
she is more-about 5'8-5'8.5 she's a giant in heels! eye to eye with the 5'11-6ft men on the show-she'd never be that tall with 3-4 inch heels on if she was only 5'6-5'7
Franco
said on 19/Nov/06
honestly Kim Cattrall is exactly 5'7 no more no less.
Miss Lieutenant
said on 27/Oct/06
Justanothergirl - you are complete right. Kim is longer than 5 ft 7.5 in. I can´t understood, why she under measured as much. As like The Sex and City costar Cynthia Nixon - absolytely more than 5 ft 7 in and 0,5 - 1 inch longer than Kim?
Justanothergirl
said on 6/Oct/06
I just added a comment about the height difference of Kim and Oprah; here is a movie clip from the show. You cant see the height difference as clearly, becouse they are not standing straight up. But I still dont believe they're the same heigt:
Click Here
what do you think?
Justanothergirl
said on 6/Oct/06
I always thought Kim was as tall as she was listed (5'10), but I agree that she appears much shorter in Sex and the City series. But I came to think of the Oprah show were she was guest one time (I cant remember what the show was about, something something stripping somethin), how come; if Oprah is 5'7 as she is listed many places - Kim towered atleast 10cm over her, and they where both wearing 3 inch heels?? She's gotta be atleast 5'9.
Anonymous
said on 6/Oct/06
There are too many pics here pointing at 5'6". I personally think he is 5'5.5" to 5'6".
DMeyer
said on 28/Aug/06
in the sex and the city pics cruise looks easily 5'10
johnny5
said on 24/May/06
Kim Cattrall Beyonce Knowles look about the same height in gettyimages kim has heels on dont know about Beyonce but look the same height.
Tamara
said on 18/May/06
Kathie Lee Gifford 5'6, Kim 5'9?
Click Here
Anonymous
said on 18/May/06
Kathie Lee Gifford 5'6, Kim 5'9?
Click Here
Frank2
said on 3/Apr/06
Nope. Closer to 5'8". I had a crush on her for years.
cicilolo
said on 2/Apr/06
She's 5'9.5 To 5'10! Thats what I've always read
heightfan
said on 20/Jan/06
Is that picture with Naomi real?
[Editor Rob: Yes, I can't remember the agency (getty or another one) where I saved it from...I found it on my computer sorting pics...but not the bigger version...]
CelebHeights Editor
said on 12/Jan/06

For the life of me I can't recall where this little pic of Naomi and Kim Catral came from, but...
5ft 9.5 Naomi and '5ft 9.5' Kim
Marc
said on 2/Jan/06
In some magazine it said she was 5'9", but she could have beefed her height up the 2 inches, since she has a reputation to be tall.
absent
said on 26/Dec/05
She was in Mannequin with 174 cm Andrew McCarthy. I don't think the producer would let her tower over him.
Remo
said on 23/Dec/05
Did a catering gig in Toronto during the film festival in 2003. Kim was there. Body guards wouldn't let me near, but with heels, she was no taller than me. And I'm 5'7"
Chloee
said on 10/Nov/05
YEAH KIM ISNT AS TALL AS SHE CAN GET LISTED BUT 5'6 SMALLEST!POSABLY AN INCH TALLER ! X
Anonymous
said on 10/Nov/05
Kim Cattrall starred with Leonard Nimoy in Star Trek VI The Undiscovered Country. Nimoy is a definite 6'1, and he towered over Kim, so no way would she been even close to 5'10. 5'6-7 sounds about right though.
mz carmelo
said on 3/Oct/05
go to www.tallwomen.org/famous/ it says that she's 5'10.
Mr. Awesome
said on 19/Sep/05
True, Nate, Cruise does wear lifts...(as I mentioned earlier), but this is negated by the fact that Cattrall wears heels all the time.
~Nate~
said on 17/Sep/05
Couldn't it also be said that Tom Cruise wears huge lifts in his shoes at times. When Both Katie and Tom are wearing sneakers he is about an taller then Katie, when Katie is 5'9 putting Tom at 5'10 and change and he's certainly not that tall! Also in the pic of Teri Hatcher and Kim, Notice Teri is standing on a ground level a bit taller then Kim's. Look at Teri's left foot, who is also standing straight while Kim is bent a bit. I say Kim is close to 5'9 especially if you have Cynthia Nixon listed at 5'8 when Kim is about a half inch taller then Cynthia.
Reynard Muldrake
said on 21/Aug/05
She looks about 5'6.5" to 5'7" tops when compared to tom cruise in this pic if she took off what looks like 2.5 inch heels, tom looks about 5'8.5" with his normal dress shoes on in the pic also:
(http://www.tomcruisefan.com/gallery/albums/albums/awards/gg-2004/2004-goldenglobe-270.jpg)
Anonymous
said on 16/Jul/05
I remembered when I first heard that 5'10" listing I thought it was a bit of a stretch. 5'8" was what I always thought, because on the Golden Globes and Emmy Awards she looks the same height as a lot of the actresses who gets listed as 5'8". Cynthia Nixon on the other hand I think you guys are over estimating. Nixon does recieve a 5'11" listing and does sometimes do a hip sway, but that doesn't mean she's taller. I only seen a few photos where she's applying on that hip sway, but that's usually with short men. I don't think I ever seen her apply on that hip sway with any of her Sex and the City costars or with any female actresses for that matter. And pretty much most or even all of the live photos I've seen of Nixon with her Sex and the City costars Cattrall would usual have about an inch on Nixon. Even go to Nixon's name on this site and take a look at that full frame photo of Nixon with Cattrall and Kristin Davis. They are all wearing the same size heels and Cattrall still looks taller.
Mr. Awesome
said on 10/Jun/05
I hate to disageee with a fellow hockey player, (I'm guessing from the name, are you?) but there's no possible way that she can be 176 or 175 cm. There's no evidence of her being that tall. That would make her at least 2 inches taller than Tom Cruise. I'll even give her the benefit of the doubt and say her shoes are 2.5-3 in, a moderate height for a woman's shoe according to this site, ( she usually wears much higher ones of course.) Her height plus shoes would give her a 3.5-4 inch height advantage over a barefoot Cruise, and a 2.5-3 inch advantage when he's wearing shoes. To actually appear a bit taller than her, as he does in the picture, he'd have to be wearing 5 inch elevator shoes...I don't think so...
The more likely situation is that Cattrall was probably close to 5'8'' in her prime (5'7''-5'7.5'' per chance), and it is probable that at her age she has shrunk in height to 5'6'' and change and is rounding up...and according to this site Nixon is .5 in taller than Cattrall...I think this is accurate, cause I've estimated her to be .5-1 in taller than Cattrall.
Hat Trick
said on 9/Jun/05
I´am very sure, that Cattrall is very much taller than 168. It is very hard to believe, that she overdo 10 cm. It is imbossilbe to be believable, even she wearing heels always. 10 centimeter are guite much. My guess are 176,5 and Sex and City co-stars Cynthia Nixon is exactly same tall (without heels). Sarah is too short to compare reliable with so much taller person.
Mr. Awesome
said on 2/Jun/05
I think that even 5'8'' is generous for Cattrall. Compared to her Sex and the City co-stars, she looks nowhere that tall, and she doesn't even tower over Sarah Jessica Parker (a VERY dubious 5'4'') even when she's wearing heels. Also, nearly every IMDB picture, it is clear that she's not that tall. In one of the pictures, she's clearly shorter than Tom Cruise, even with the camera angle significantly favoring her. She looks to be more in the 5'6'' range. She may be close to her formerly listed 5'10'' when wearing the huge heels that she sports in every picture.