Cynthia Nixon's Height
5ft 7 (170.2 cm)
American Actress best known for playing Miranda on tv series Sex and the City. In the past has been listed in some websites as high as 5ft 10 and 11, even some magazines used that figure, although maybe they should have asked her, because she said
"I'm 5ft 7"
.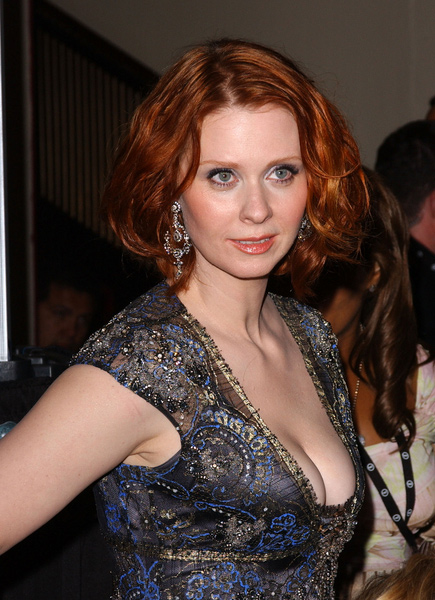 Photos by PR Photos
You May Be Interested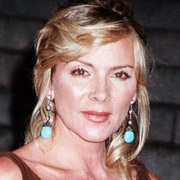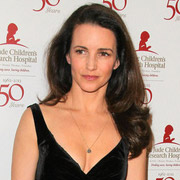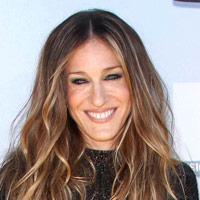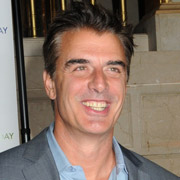 Add a Comment
44 comments
Average Guess (5 Votes)
5ft 6.8in (169.7cm)
beadbadobbb
said on 5/Oct/20
A very beautiful women with amazing red hair. I think her listing is right. She always looked 5'7" in sex and the city.
Nik
said on 16/Sep/19
They should have asked Rob!
Nik
said on 30/Jul/18
Yes, they should have asked her!
Jazzica
said on 6/Jun/18
I passed her on a sidewalk in manhattan last week. We made eye contact and she said hi to me (very friendly)! She had on heels and was only a little taller than me - I'm 5' 5" and was wearing flip flops. I'd say 5' 6" tips for her.
Anon100
said on 15/Apr/18
She looked the same height standing next to Wendy Williams who is 5 ft 10
Rodawg
said on 2/Dec/15
Hey Rob, how about a page for Christopher Abbott, her costar from James White. His heights a real mystery to me. Oftentimes he seems to be in the 5'10/5'11 range but occasionally I see a picture which makes me think he's closer to 6 foot
Bon
said on 19/Jan/12
5'8 or 5'9
Sammy
said on 11/Jul/11
I saw her in person. Very friendly. She's taller than 5'7". My guess 5'9".
Frustrated
said on 21/May/09
Seriously? She's 5'7"? That's absurd-- weight watchers had her weight down as being in the 150s (I think 152.8). A 5'7" woman weighing in at that amount woudl NOT look like Miranda did. I hate how TV shows oftentimes do not categorize weight well.
D. Ray Morton
said on 11/May/09
Nicky says on 2/Oct/08
She is 5'7" because I saw this episode of SATC the other day where Miranda is fat and goes to weight watchers.On her card next to height, it says 5'7"
A given character's height doesn't always line up perfectly with that of the actress who plays her. Discrepancies abound. I hope people realize that.
D. Ray Morton
said on 10/May/09
Is she really 5'7"? I saw her from about 15 feet away today and couldn't tell. She looked tall, but it's hard to judge heights from even short distances.
jaxx
said on 9/Feb/09
I saw her on the street in NYC and would have estimated 5'6" -- suprisingly petite.
runt
said on 4/Dec/08
sarah, She's a self-admitted 5-7!!!!
And Chris "Big" Noth is a self-admitted 6-1.5. Cynthia Nixon in heels would be equal to a barefoot "Big" if she were in reality 5-10.
sarah
said on 16/Nov/08
her character in sex and the city (miranda) is 5'7 but in real life she's 5'10.
Nicky
said on 2/Oct/08
She is 5'7" because I saw this episode of SATC the other day where Miranda is fat and goes to weight watchers.On her card next to height, it says 5'7"
merve
said on 6/Jul/08
in the webside named 'whosdatingwho' her height was showed 180 cm..i think thats imposibble...
runt
said on 21/May/08
She's proof that the days of 5'7" models shouldn't be over. She has the build and I can see that she could be trained to have the gate. And she easily comes off like a 5'10" when she's alone in still shots.
Kostas
said on 16/Apr/08
Looks like she is 180 cm because she is so dymanic and strong woman, but she is probably 5'7" to 5'8". I saw her in tv with 4 inches high heels and she was at about 1 inch higher than 180 cm! And thats my exact height and i love she towers me in high heels! She is a great actress, and the only WOMAN!
I. R.
said on 28/Nov/07
Cynthia Nixon 5' 7 1/2" Mariska Hargitay 5' 8"
Anonymous
said on 19/Oct/07
EJ: Mariska is known to wear heely boots... maybe the difference can be attributed to footwear.
EJ
said on 26/Sep/07
Something must have been going on when she and Mariska Hargitay were standing in front of a mirror on last night's SVU episode...Nixon looked at least a couple inches shorter.
bek
said on 3/Aug/07
so if she is 5'7" and is going to weight watchers at 152.8 pounds (SATC season 4)with babyweight, then at 1.73m at 66kgs, should I go to WW???? I have just had a baby and everyone thinks I'm fat except the weight charts which say I'm at my perfect weight for height...
richinkle
said on 12/Mar/07
Served with her in the Jury pool in NYC today. She walked past and I estimated her to be about 5'-7", or slightly taller.
Victorian
said on 8/Mar/07
In her appearance on House there was a scene where she stood next to 6-2 Laurie. She wore huge pumps (4 or 5 inchers) and even then she looked a good 4 inches shorter than him. 5-7 is a good estimate for her.
MS
said on 24/Jan/07
I saw Cynthia and her kid today on the Upper West Side, and she was pretty much about my height or a little bit taller than me. I'm 5'6".
KG
said on 12/Nov/06
I saw Cynthia on the subway a couple of weeks ago, and I was suprised at how short she was. She seemed about my height, maybe a tad shorter (I'm 5'8"), but I'd always heard she was over 5'10". Definately not true.
DMeyer
said on 28/Aug/06
imdb is realy bulls*** since they have her at 5 11
M.D.
said on 28/Jul/06
You give Sunny Mabrey`s height 5ft7,5 in and Cynthia 5ft7in? C. is taller than Sunny in this picture, about 1 in. Both of them have give 5ft11in imdb.com site. Funny!
Click Here
[Editor Rob: hard to see sunny's exact heel height compared to nixon, which looks 3.5-3.75]
Molly
said on 19/May/06
Frances Conroy is 5'8, maybe today half inch less. Gynthia looks a little bit taller? Absolutely more than 7.25 in!
Click Here
[Editor Rob: hard to say, her hand's on a table, are the shoesizes identical, is one person got more of a hip sway...
]
Ted
said on 10/May/06
That looks almost right. I think she's just under 5'7.
kampioen
said on 12/Apr/06
Some proof that she's 5'7; with 5'11 Sigourney Weaver. max:
Click Here
Viper652
said on 13/Jan/06
What in the world, I thought this chick was 5-11.
phillyflash
said on 6/Jan/06
I saw it too, here's her EXACT quote: "I'm a relatively tall person, I'm like 5'7"
Donaldxxx
said on 5/Jan/06
Yes, I saw it, too, on The View. She definitely said she was 5'7".
CHLOEE
said on 17/Nov/05
I never fought she seemd tall in SATC.Now I think on it she does look taller but compaired to 5'3 SJP she hardly tower overs her!I think she is about 5'6 but maby passes as 5'7 at times. Couldnt see any taller ?? :S
Anonymous
said on 2/Nov/05
Jennifer Tilly is 5'4". and Nixon is about 5'6"
Anonymous
said on 2/Nov/05
I met Cynthia Nixon at a fundraiser event in Dallas, Texas (where she is from). I am 5'8", I would say she is 5'6", no taller. She is not a noticeably tall person. The exeggeration could be SJP trying to get by with 5'4" when she is really 5 ft.
Madison
said on 18/Sep/05
I think Cynthia looks taller than Kim Cattrall. I dont think their that tall coa sARAH jESSICA pARKER and Kristin Davies are only around 5ft4. I have two friends who are 5ft4.5 and 5ft11 and the difference is huuuuge, so i think nIXON AND cATTRALL are more like between 5ft7 and 5ft9.
Magpie
said on 7/Sep/05
Nixon and Cattrall have made stretching (or shrinking) World record (don't know any bigger lied)? They lists official heights as 5'11 / 5'10. Celebheight comment about their height give 5'7 / 5'6,5. About 4 inch less (10 cm!) and this will be evidence of truth! I'am 5'9,5, but when I will be celebrated, I'll say 6'1 (and everyone laugh in my face).
I found good party pictures. Klum 5'9 and Iman 5'9 head height are about the 1.5 inch difference than Nixon. Turner (CelegHeights 5'8, official 5'10) seems even shorter than Nixon??? Maybe Turner make new World record? http://www.newyorksocialdiary.com/partypictures/2003/5.6.03/partypictures5.6.03.php
christine
said on 30/Aug/05
On an episode of SATC Miranda is at Slimmimng club and the card she has in her says 5'7"
McFan
said on 19/Jul/05
She lists her height as 5'10.5, but she only looks 5'8.
Hat Trick
said on 10/Jun/05
I have compared Cynthia vs. Kim and I think they are exactly same heights. I don