Alan Dale's Height
6ft ¼ in (183.5 cm)
Peak height was 6ft 1 ¼ (186.1 cm)
New Zealand actor, best known for playing Jim Robinson on Neighbours, Bradford Meade on Ugly Betty and for appearances in shows like NCIS, Once Upon a Time and LOST. On his imdb.Resume he had his Weight listed as
"200 lbs"
.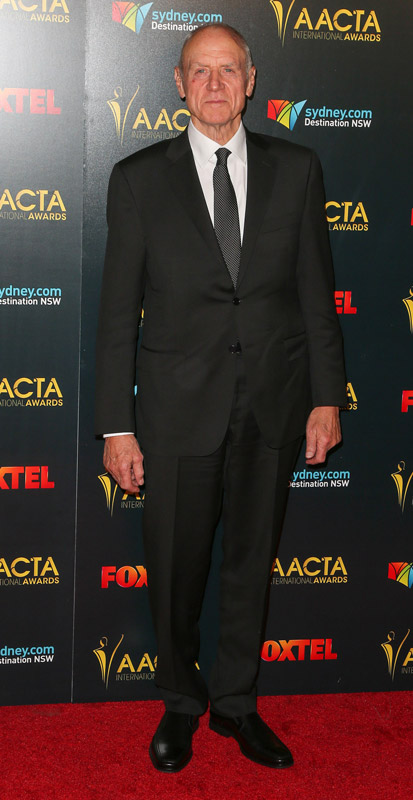 Photos by PR Photos
You May Be Interested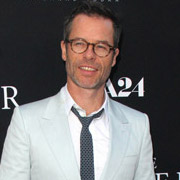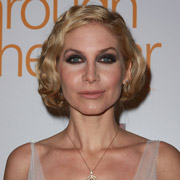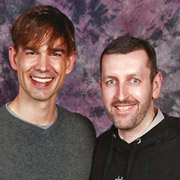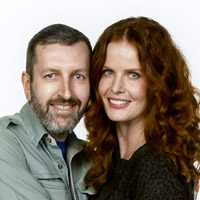 Add a Comment
23 comments
Average Guess (24 Votes)
Peak: 6ft 1.33in (186.3cm)
Current: 6ft 0.19in (183.4cm)
Andrea
said on 17/Jul/21
I don't know about his peak, but he definitely didn't look over 6' by the time of Lost!
Arch Stanton
said on 27/Jun/21
Neighbours never had the tallest of actors, Jim at a tad over 6'1 seems about right. They was a guy who was about 6 ft 3 on Neighbours for a while who had big quiffed hair hich made him look even taller, he always looked unusually tall for Neighbours!
Genau 5ft9 7/8
said on 11/Feb/21
182 range now
slim 6'1
said on 22/Jan/21
Definitely shrunk to flat 6' today
slim 6'1
said on 9/Jan/21
186 peak
Unsure of current height but he's probably shrunk a little bit more
Hulk.23
said on 15/Aug/20
Not sure about this listing. In 2007 he was a little over Harrison Ford when he had a role in the crystal skull and I think at times Ford was in the 5'11-11.5 range so at 60 years old he was in the 6'0 area, while today maybe a little under. I see in him a weak 6'1 peak
Rampage(-_-_-)Clover
said on 16/Jun/19
Rob, could we tweak his peak to 6ft1½?
Looked near 6ft2 on Young Doctors
Dorothy Welch
said on 5/Dec/18
I met Alan in Sydney in 1983....this guy is tall, was tall back then...at least 6ft 2...so my guess is 6ft 3 peak.
Rampage(-_-_-)Clover
said on 11/Sep/18
Out of bed: 6ft2¼(188.6cm)
Before bed: 6ft1½(186.7cm)
Seems like a fairer range for his peak. Could pull off 6ft2 at times on Neighbours
Bille Peters
said on 24/Apr/18
He looked tall on Neighbours, but it wasn't his peak then...he almost hit 40 when the show first aired. I watched The Young Doctors and Radio Waves (his first TV breakthrough) and honestly he looked even taller. My guess is 6ft3 peak and 6ft1 current height. His wife was a model and Miss Australia '86, she was listed 5ft10 and btw he appeared at least 4-5 inches taller than her.
Psychedelic Earth 187
said on 25/Jan/18
he may be 6' on the nose today.
Rampage(-_-_-)Clover
said on 11/Nov/17
187cm peak
movieguy
said on 9/Jul/17
Showing my age but I remember this guy looking 6'2'' on Neighbours as someone has already commented.
Rampage(-_-_-)Clover
said on 9/Jul/17
He was 186-187cm in the 70's-80's. One of the tallest on Neighbours and The Doctors. I thought 188cm at first but maybe that's a bit of a stretch. Today does look at have lost height. He was similar to David Duchovny on Californication, maybe a hair taller. At 70 it's believable that he's done a full inch at least but under 6ft? I don't see it.
josh b
said on 8/Jul/17
Always got a tall vibe from this guy but his height seems to vary quite a bit,
Click Here
here and
Click Here
he looks shorter than weak 6 footer Mark Harmon, yet here
Click Here
he holds up well with Jim. He has great posture a lot of the time as benefitting his roles of power and aloofness.
berta
said on 6/Jul/17
he is taller than i thought i actually didnt think he was taller than maybe 183 on lost. maybe even 182. but didnt really pay attetntion of him. one thing is shore he didnt look like a tall guy. closer to average
Rampage(-_-_-)Clover
said on 6/Jul/17
6ft1½ peak
Rampage(-_-_-)Clover
said on 5/Jul/17
Looked near 6ft2 on Neighbours. I think 187cm peak is better than 186cm. Today he looks closer to 6ft/
Andrea
said on 5/Jul/17
So you think he looked 2 inches taller than Henry? I'll try to rewatch a few scenes but from what I remember he looked just a bit taller than him (as you can see in that screen)...

Editor Rob
he could have been 1.5 inches taller there, may be at most 6ft today depending on loss, I'd assume about an inch by 70 for Alan.
Slim 182 cm
said on 4/Jul/17
Umm I guess peak 6"1
Now he's a strong 6'0
TBH rob if I ever found this page I would of assumed he was 5'10 to 6'0 without second thought.
Andrea
said on 4/Jul/17
I do remember this guy from Lost where he certainly didn't look anywhere near his 6'2 listings...
With Henry:
Click Here
Did he really look near 2 inches taller than him?

Editor Rob
back in the 80's he did look more 6ft 1 range, but by the time of Lost, maybe he had lost at least half inch or so.
Sandy Cowell
said on 4/Jul/17
Oh, no! 😳 I remember him from 'Neighbours' back in the 80's, when I watched the Australian soap with my Mum! Many a time, I would have already walked for at least 2 hours in order to get to my Mum's! I had a fast-paced lifestyle those days and the natural high was unbeatable!
I recall Jim Robinson as a tall fellow, as it was habitual to compare the actors to Kylie Minogue! I think that was the way for many people who were youngsters in the 80's, and used Ms Minogue as a measuring stick because their interest in height was on the up and up!
Alan was in excess of 6ft1? I would say "Sure, he was! Now he still looks 6ft plus! Peak for him? 6ft1 and a quarter and an inch less for today's height!"
Rampage(-_-_-)Clover
said on 4/Jul/17
I think 187cm is closer peak