Christopher Gorham's Height
5ft 11 ½ (181.6 cm)
American actor best known for roles in TV series like Covert Affairs, Ugly Betty and Odyssey 5. He said on his twitter account
"I'm six feet tall"
. This photo by MCM was taken at a Birmingham Comic Con in 2015.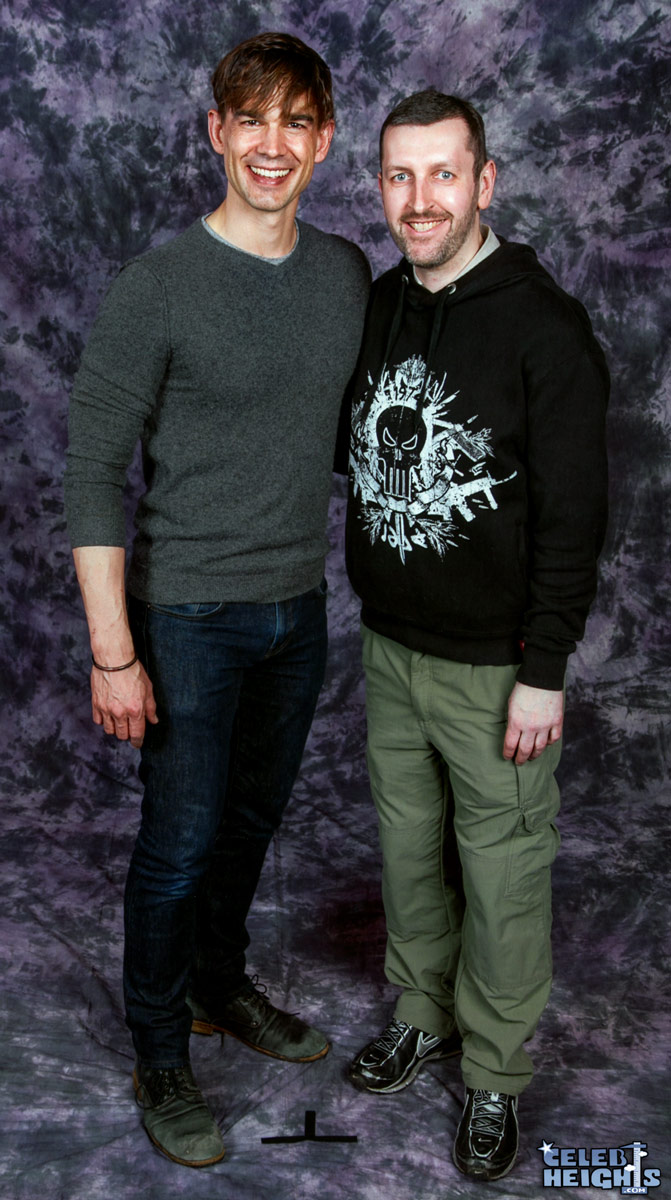 5ft 8 Rob and Christopher
You May Be Interested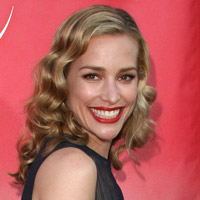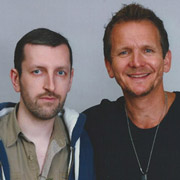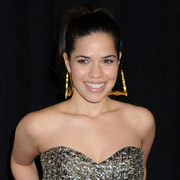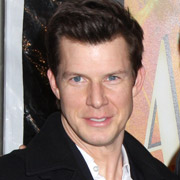 Add a Comment
48 comments
Average Guess (29 Votes)
5ft 11.66in (182cm)
Nik Ashton
said on 28/May/20
@ Rob - What will he measure at dinner time?

Editor Rob
How much he'd be under 11.5 by 6pm I am not so sure, some folk by lunch can still hold same range by dinner, whilst others might lose near 1/4 inch.
Miss Sandy Cowell
said on 24/May/20
@ Christian - Cheers Christian! 😁👍
5ft11.25 👏
Christian 6'5 3/8"
said on 23/May/20
@Sandy
Yeah, 5'11.25" is likely.
Miss Sandy Cowell
said on 30/Oct/19
I reckon that the difference is no more than 3".
I'll give Chris 5ft11.25 because Rob looks just over 5ft8 here - by a quarter of an inch.
Nik
said on 5/Sep/19
He looks at least 5'11.5"!
Peter 179cm
said on 26/Dec/18
He looks like a solid 5'11 guy,181cm in my opinion.
Nik
said on 24/Jul/18
The average vote of 5'11.62" is liable!
Rampage(-_-_-)Clover
said on 7/May/18
Rob, was this guy really over 5ft11 in person?
He looks like he's struggling with it big time

Editor Rob
Yes, he was over 5ft 11 but not what I'd say was a big six footer.
Redwing
said on 20/Feb/18
Hey rob, could you do a comparison pic with this guy and Mark selby ? Please

Editor Rob
Redwing
said on 18/Feb/18
Hey rob, could you do a comparison pic with this guy and Mark selby and mads miikkelsen? Please
Don Julio
said on 18/Jan/18
182 cm, close enough to 6'
Paul NS (6ft0.5)
said on 13/Dec/17
Why, Rampage? He looks pretty close to 6' in the mugshot
Rampage(-_-_-)Clover
said on 9/Dec/17
I struggle to see over 5ft11
Colberto
said on 15/Nov/17
Hey rob what do you see
A 184.5 182.5
B 184 182
C 183.5 181.5
D 183 181
I'm guessing C-D for him
Editor Rob: in person that day I thought he seemed right around that middle zone between 5ft 11 and 6, so C range
Napi
said on 3/Aug/17
Where would 165 cm come up on this bloke rob?
Editor Rob: close to the end of his nose.
World Citizen
said on 4/Jul/17
Looks 181 cm
S.J.H
said on 6/Apr/17
Gorham, david anders = 5'11 Doctor Strange XD
Redwing
said on 14/Mar/17
More 182.5 cm tall he honestly looks taller than mikkelson! I reckon mikkelson looks like he just hits 182 cm tall
S.J.H
said on 20/Feb/16
Legit 5'11 and might be 5'11.75 out of bed but not 5'11.5 up here and in covert affair looks it at 5'11
Jakertini
said on 9/Aug/15
looks a full 3 inches on rob, strong 5'11" guy or barely passing weak 6 footer. 5'11.25"-5'11.5"
Dingus
said on 31/Jul/15
Despite the shoes I would say 5'11.75"
TJE
said on 17/Jul/15
Hmmm, well the top of Rob's head is roughly 3.5 cm over Christopher's eyes, as he should be just above Rob's hairline. Also, Chris' eyelevel is noticeably above average, somewhere in the 12 cm range.
Click Here
So,
173-3.5=169.5
169.5+12=181.5
5'11.5 is dead on.
Rampage(-_-_-)Clover
said on 12/Jul/15
Looks 5ft11
Andrea
said on 10/Jul/15
He looks a solid 5'11 with Rob, 181 range is possible... And yeah I do think Jensen would be taller than him too, even without his big boots! Even if have seen nothing of this guy, i'd say he's 5'11.5 at best while Jensen would be 5'11.5 at worst, i think!
Dmeyer
said on 10/Jul/15
His shoe front is slim 0.9-1in is closer than. 1-1.1in
[Editor Rob:
More side on
, that didn't look less than 1-1.1 style.
]
Triplescrew
said on 7/Jul/15
So if this guy, Matt Smith, and Jensen Ackles walk into a room, who gives off the tallest impression?
[Editor Rob: Jensen as he wears bigger footwear.]
MD
said on 7/Jul/15
So, the heels are cancelled out by the flatter soles, you think?
[Editor Rob: I just think it is a 1-1.1 inch boot.]
MD
said on 6/Jul/15
Rob,
Since you got a picture with him, how much of a footwear advantage did you think he had, there?
[Editor Rob: my sneakers are just over 1 inch, his shoe I don't think is much different, 1 or 1.1, so nothing in it really.]
Alex 6'0
said on 5/Jul/15
5'11.5 looks right
Sam
said on 5/Jul/15
@Crypto, More above average than tall. The full 6ft is when I think people (might) start putting you in the tall category. This guy looks like he could be 181cm more than 182cm, but either of the two listings I would go with.
Crypto139
said on 4/Jul/15
Looks almost exactly like a guy I knew. Claim 6 even, looked about 5 feet 11.25 to 5 feet 11.5, though both had a very long neck that took them to that height. Though the guy I knew was a lot thinner than him and everyone I knew refer to him as tall. Hell he even called himself tall. Rob would you call this guy tall? Well maybe tall in the United States or in the United Kingdom. He is kind of tall but not Really tall in my opinion.
Dmeyer
said on 4/Jul/15
Looks 5'11 1/8" in the pic 3in above rob
S.J.H
said on 4/Jul/15
5ft10 frame. Look 5ft11 at best
b-mint94
said on 4/Jul/15
Seems actuate to me.
Clan
said on 3/Jul/15
I see 181.0 cm in the photo. 5'11.25
CD
said on 3/Jul/15
Rob did you just change the listing after meeting him because I didn't see what he was listed before?
mr.rashid
said on 3/Jul/15
Jesus! it looks like chris has aged alot lol. Btw he looks 181-182 range in here so 5'11.5" is absolutely spot on! He can easily get away with claiming 6ft
MD
said on 10/Apr/15
Yes, this is a better listing, but he might be closer to just 5'11". With 5'9.75" Sendhil Ramamurthy in similar footwear:
Click Here
SAK
said on 4/Jan/13
I thought he was taller. Maybe 182cm is taller then I initially thought.
Jake: 1.82 m--1.83 m--1.84 m
said on 25/Aug/12
He's on the tall side, looks a strong 182 cm.
Other Sarah
said on 24/Aug/12
He might be a full 6'--On an episode of Popular he was described as "a little over six feet tall."
Sarah
said on 1/Aug/12
He's between 5'11" and 6'0". He's 4 inches taller than Piper Perabo when she's wearing 3-4 inch heels.
Jack from Gibson
said on 8/Jul/09
He was on Ferguson the other night, they looked the same height, perhaps he was a bit taller than Ferguson (6'2"?)
MD
said on 8/May/08
I also thought he was much, much taller than this. But, it has to be because America Ferrera is so short. That, and he's incredibly thin.
Anonymous
said on 25/Nov/07
On the last episode of Ugly Betty, Gorham looked at least three inches taller than 5'10.25" Eric Mabius.
Anonymous
said on 23/Aug/07
WOW! I thought this guy was over six feet... he looks like a beanpole on Ugly Betty.
julee
said on 14/Jul/06
Yeah, the other two guys are nigel harrison, and gary valentine. I know nigel harrison is 5ft 8inches if that's any help!!!!!!!
Glenn
said on 4/Apr/06
Tom cruise pics up insead by accident.