Piper Perabo's Height
5ft 5 ½ (166.4 cm)
American actress, best known for roles in movies like Coyote Ugly, The I Inside and The Prestige. On TV she played Annie Walker in Covert Affairs.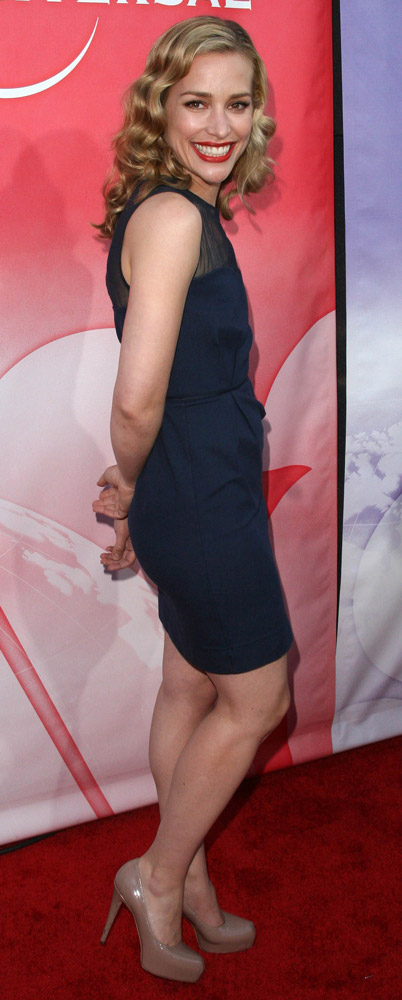 Photo by s_bukley/BigStock.com
You May Be Interested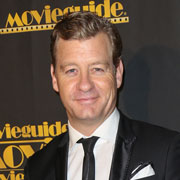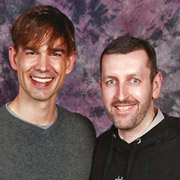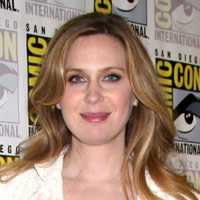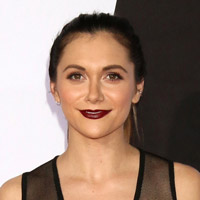 Add a Comment
25 comments
Average Guess (11 Votes)
5ft 5.84in (167.2cm)
Miss Sandy Cowell
said on 5/Mar/20
I wouldn't call her curvy, Chris, but nicely-shaped and slim. You can see her clavicles and Piper has lean arms.
5ft5.75. I'm agreeing more with the average vote.
Chris Junior Hernandez 1990
said on 5/Nov/19
Her curvy figure makes her look shorter.
Miss Sandy Cowell
said on 31/Oct/19
🎂🎉🎈 Happy Birthday Piper! 🎈🎉🎂
Piper, who celebrates her 43rd Birthday today, was a star in the grizzly bear horror movie, 'Into The Grizzly Maze'.
5ft5.5. 😁👍
🎂🎉🎈🕯️🎂🎉🎈🕯️🎂🎉🎈🕯️🎂🎉🎈🕯️
Nik
said on 11/Mar/19
The average vote is very eye catching too!
Sandy Cowell
said on 9/Mar/19
She certainly is, John! I'm going to check out which other productions I've seen her in; her name is incredibly familiar!
Piper can have 5ft5.75.
John McMullen
said on 8/Mar/19
Stunning young woman
Junior Hernandez 1990
said on 17/Jan/19
5'5 Alycia Debnam Carey and Piper had the exact similar body proportion and similar length in limbs frame easily from looking it. I did go with 5'5 1/4 max for 5'5 not more for Piper. 5'5 1/2 maybe a later morning hour measured by her doctor.
Junior Hernandez 1990
said on 5/Sep/18
5'6 is ridiculous. She look too short for it. 5'4 1/2-5'5 not more.
Mark
said on 3/Jan/16
Whatever height she is, it's perfect in my book. Beautiful woman.
Sam
said on 20/Nov/13
Good point, @Rob. I watched a few Covert Affairs clips and Piper doesn't look as short in other scenes.
Sam
said on 18/Nov/13
Rob, here is a photo of Piper with 5'10" Anne Dudek (same footwear):
Click Here
Do you think that Piper might be 5'4" instead?
[Editor Rob: she might look it, but unsure if that ground is flat.]
Shelly
said on 15/Jun/13
She's in the film for about 15-20 minutes. Wouldn't quite say that's the opening sequence. Anyways, I always thought she was about 5' 6".
me
said on 24/Feb/13
Why is "The Prestige" listed as her "best known for"? Her character dies in the opening sequence of that film! Perabo is MUCH more prominent in "Cheaper by the Dozen."
As for her height, you seem right on. Based on her build, I always pegged her as little, but in Covert Affairs, she proved she's a little above average, unless she's always in stilettos
Sarah
said on 1/Aug/12
I'd say that Piper is a little under 5'5". Shes probably about 5'4.5" based on the height difference between her and Christopher Gorham on Covert Affairs.
PJ
said on 19/Dec/08
Met her in Greenwich Village a few months ago, both of us in sneakers on same piece of sidewalk, 5'4 and perhaps a half. Absolutely adorable!
Brah
said on 6/Dec/07
She was 4 to 5 inches shorter than Guy Pearce in "First Snow" depending on the angle. This listing looks correct.
Andrew Jenkins
said on 10/Sep/07
In "Coyote Ugly," the bartops are only 6 foot below the ceiling, and Piper was not anywhere near the ceiling, so I think she is probably more like 5'3'' to 5'4''.
Alex
said on 18/Aug/07
If her official site says 5'4-5'5 which I read too. That means she's 5'5 at most. She doesn't even look 5'6 most of the time anyway on TV.
Senne
said on 19/Sep/06
In Coyote Ugly she was noticably taller than Maria Bello, so I think 5'6 id quite right
Evan Donn
said on 9/Aug/06
I just watched 'Imagine me and you' and Piper and Lena, they both seemed to be the same height. Around 5'4'~5'5.
RentGirl
said on 19/Jun/06
At piperabo.com someone met her and said they thought she was 5'4 or 5'5 so they put that there as her height.
Click Here
you have to scroll down to find what she said about her height.
Anonymous
said on 31/Jan/06
The more I look at her, the tinier she seems to be. As I was rewatching her interview on Carson in December, I found that in massive heels (probably around 3"), she stood about 3.5" shorter than Anthony Anderson (he seemed to be wearing pretty standard flats), who is listed as 5'10.5" here. Is it possible she's only around 5'4"? I think sometimes people overestimate a bit - 5'4" isn't tall, but it isn't necessarily all that short either.
Anonymous
said on 29/Jan/06
Piperabo.com lists her height as 5'4" - 5'5". On second thought, I do remember a scene where she and Lena were both in flats, and she was actually shorter.
Anonymous
said on 25/Jan/06
Just saw "Imagine Me & You" and, I'm not sure about the footwear, but she seems about the same height (maybe half-an-inch taller) than Lena Headey, who I believe around 5'5.5".
Anonymous
said on 31/Dec/05
Next to Jessica Pare (who's a purported 5'9") and Mischa Barton (who is listed as 5'9") here, she does look considerably shorter - maybe 3 inches. The height listed here seems about right.