America Ferrera's Height
5ft 0 (152.4 cm)
American actress, best known for playing Betty Suarez in TV series Ugly Betty. In film she appeared in Real Women have Curves, The Sisterhood of Travelling Pants and How To Train Your Dragon.. In a 2002 NYTimes article had her saying "I'm too short" describing her 5ft 1, size 12.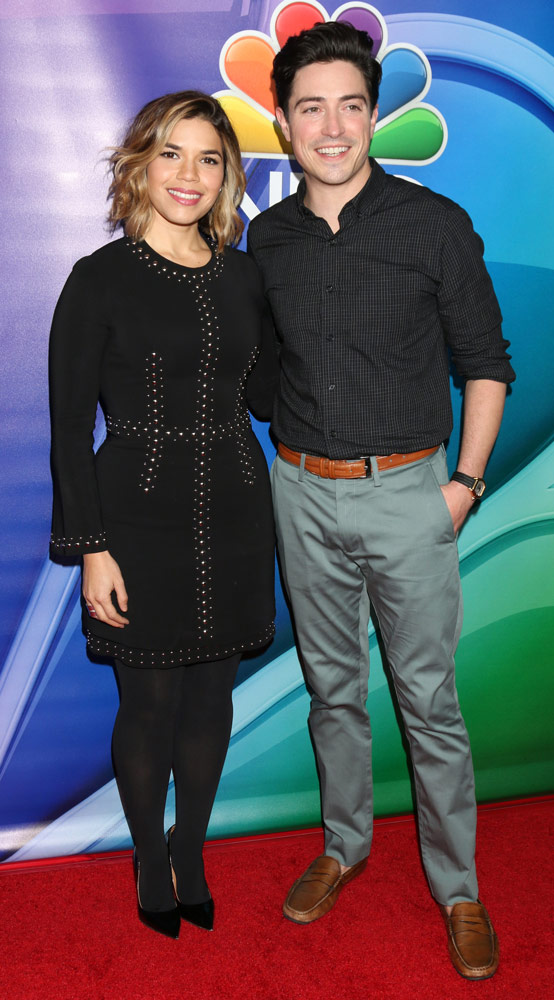 Photos by PR Photos
You May Be Interested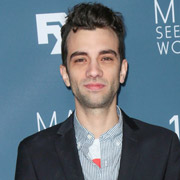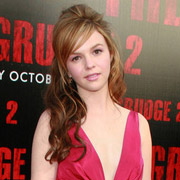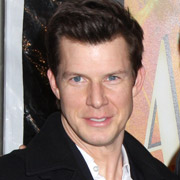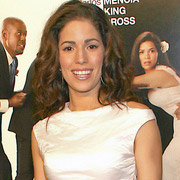 Add a Comment
46 comments
Average Guess (5 Votes)
5ft 0.25in (153cm)
Nik Ashton
said on 12/Jan/20
She is not too short,
Miss Sandy Cowell
said on 27/Aug/19
I'm watching America's sitcom 'Superstore' and it's the first time it's been on when I've paid it my full attention - no offence!
It's Valentine's Day on the show and some shop assistant guy has just inadvertently set free a large variety of tropical birds which promptly flew out of the store entrance! Whoever stood on the automatic doors at that moment in time has a lot of accounting for ahead of him!
🐦🐦🐦
Imagine parking your car in the carpark and witnessing that? The staff are even CALLING THEM! I'd demand an encore...
😂😂😂
America's height has never been a mystery to me, even though I never watched 'Ugly Betty' - no offence! She's famous for being 5ft, but on this show, I think she passes for a touch more.
5ft and half-an-inch.
Mr-KILLER-SHRIMP
said on 21/Dec/12
I don't think she's as low as 5' flat, I think 5'1" is a better estimate.
theblacklab
said on 9/Oct/12
Aly, Rob was referring to UK sizes. In the UK, size 12 is equivalent to a US size 8. Much similar to how a US size 6 is equivalent to a UK size 10.
[Editor Rob: these different sizes like dress/shoe really do confuse things, I wish they could have standardised them decades ago!]
Aly
said on 22/Aug/12
Are you sure she is not 4'11. Plus, I doubt she is a size 12. She is not thin, but smaller than she was at the start of her career. She looks like a US size 8.
ALoz
said on 28/Feb/11
I've worked with her too and I concur very rude and unfriendly! I will never accept a job working with her again no matter the pay! She is 5 foot nothing has tree trunks for legs and has terrible skin to match her bad attitude! Ugly Betty ugly personality!
Angel
said on 7/Jun/09
I work on movie sets. Worked with her. 5'0. Final. And yes, Glen...she is rude. FACT.
klk
said on 6/Jun/09
Chikipedia has her listed as 5'8". I lol'd.
Heightgirl
said on 8/May/09
America is under 5f because next to her 5f2 costar, Becki Newton, she looks more than 2" shorter! America's hair was really high and she was wearing 1/2" platforms with 4" heels too. Becky was not wearing any platforms, her heels were 4" and her hair was not high.
Click Here
Becky
said on 4/May/09
Back then the average height for a woman and a man was 5'9, 5'8 to 5'4, 5'3.5, but nowadays the average height for a woman and a man is 5'5 to 5'10 heights do change from time to time
Heightgirl
said on 12/Mar/09
America is 5f or a bit under. Ana Ortiz is 5f4.5 and she is more than 5" taller than her. 5f1 is too high for her so 4f11.5 is the most I'd give her.
5 ft 3.5
said on 22/Feb/09
I am 5 ft 3.5 and my feet are a size 8. :( :( :( Wish they were a 7.
lily
said on 11/Jan/09
i dont think height has anything to do with the size of your feet. i'm 5'1 and my feet are really small. all my other friends who're like 5 or 5'1, and even 4'10 have bigger feet than mine. and oh, my cousin who's only 10 is 4'8 and has bigger feet than mine. if i try her shoes they're like one size bigger. lol.
Ian
said on 30/Nov/08
Lindsay lohan is a cheat. She does NOT tower above America Ferrera. Assume nothing Anon. Lyndsay is tiny.
Click Here
Anonymous
said on 14/Nov/08
I think 5' is perfect for her, she could even be half an inch under, even Lindsay lohan towered over her, Lindsay Lohan is not even tall.
Anonymous
said on 30/Oct/08
Click Here
Lindsay Lohan (5'5"?) next to America ("Ugly Betty" photo). I assume they have the same footwear since they are wearing the same apparel.
MD
said on 24/Sep/08
That is really only half true, Lola. That number includes everyone 20 and up from 1999 to 2002. For women 20-39, the average height is 5'-4.6" for black and white women, and 5'2.2" for Mexican-American women.
lola
said on 24/Sep/08
5'3.7" is the average US height for women according to the dept. health and human services. People should not be posting incorrect information, who ever said 5'5" or 5'6" is average for women, get your facts straight people. America looks a little shorter than Kelly Rippa, I just saw them next to one another on Regis and Kelly.
me
said on 30/Aug/08
CV:): thats not true! i am 5'6" and i wear a size 8 in shoe
Josephine
said on 12/Jul/08
She might actually be 5'1". She looks shorter because she has a pretty thick frame.
And C., The average for women in most countries is still 5'4" ish.Unless you go to Holland where it's 5'8" . In other places such as Asia, Africa and Latin America average height for woman is lower than 5'4". In fact, as the population ages in most developed nations, these numbers are bound to get even lower...
CV:)
said on 30/Jun/08
Davey says on 9/May/08
5`5 is the perfect female height.Anything bigger then that have big ugly feet.
My friend is actutally 5'5" and she wears a size 11 shoe.
Rose
said on 19/Jun/08
My bro's ex, who was around 5'10", had the same shoe size I do (and that's a size 8). I'm around 5'5"1/2-5'6". Height has nothing to do with shoe size!
C.
said on 13/May/08
Average is 5'10" now for men, and around 5'5" for women. And I usually don't hear people calling either of those heights short, nor 5'9" of 5'4" (although 5'4" really does seem kind of below average for 20-something women nowadays). But there are exceptions.
quebecker
said on 11/May/08
the kidd:
Think you're right about this, but why 5'4 women get often described as "petite" if they're on average height or 5'9 guys in the army get sometimes called as "short"? This confuses me a lot, because i thought that's the average height too ...
C.
said on 11/May/08
Davey says on 9/May/08
5`5 is the perfect female height.Anything bigger then that have big ugly feet.
LOL. Height has nothing to do with foot size. The average American women's shoe size is a size 8 on a woman who's 5'4-5" which personally, isn't small by any means. One of my friends who's barely 5' tall also wears size 8 shoes, which is quite big for her size. I'm tall and I have nearly the same size shoe, lol.
But, America I think is 5' even. I don't see her as anything smaller than that.
mr. blue
said on 9/May/08
America Ferrera looks 4'11 to me.
@thekiddd
You're right, 5'4-5'5 is definitely average for women, but it variates from country to country. In japan people's average height is a lot less than in usa for example.
Davey
said on 9/May/08
5`5 is the perfect female height.Anything bigger then that have big ugly feet.
thekiddd
said on 20/Mar/08
5'5" is not short! 5'5" is actually slightly above average. The average height for a woman is 5'4" in us. For man it is 5'9".
Leah
said on 19/Mar/08
5"5 is actually short for a girl average height is about 5'7" and she looks just like Jordin Sparks e=xcept the 10 inch height difference
???
said on 22/Jan/08
Isn't Glenn like 5'5" - 5'6"? Next to all petite women, he DOESN'T tower them. America looks 5'0" though.
[Editor Rob: maybe that's more that he wants to get closer and so doesn't stand erect.]
diana
said on 7/Jan/08
lol 5'5 is not tall it's average height for a girl
why does every think 5'5 is really tall?
brother_h
said on 23/Dec/07
well duhh, we shouldve put her down as 5'0 or under years ago. she doesnt ever seem much taller than that.
Aix
said on 9/Sep/07
She looked really short in Ugly Betty though. If I ever met her I'd be about 1-4 inches taller in pictures.
glenn
said on 9/Aug/07
when she was nobody,she was cool.
D. Ray Morton
said on 9/Aug/07
Wow, looks under 5' here. Is she actually standing up straight?
She's not cool? Ah, well. Never understood the hype pertaining to her or her show. Don't get it.
glenn
said on 8/Aug/07
i dont need a history class.she should be grateful for her sucsess.
Anonymous
said on 8/Aug/07
What is Glenn talking about? America is from a good middle class/upper middle class area in L.A. And America was a name before it was a country. The USA was named after Amerigo Vespucci. America is the feminized version. No one complains about Paris Hilton's first name representing a city in an anti-American country...
glenn
said on 31/May/07
she never,ever stops for autographs or photos now.ever.im so lucky to be smart and go for her early in her career.she should be happy she can get out of the ghetto now.dont be so rude to people, america.what a travesty for a name too.
danny elfman
said on 30/May/07
please explain glenn!
glenn
said on 18/May/07
she is very mean now.nerve of her.
Realme
said on 17/May/07
Elle yes, she is about an inch taller or slightly more than Justin now minus the heels. He is about 11 or 12, and may have grown an inch or two since the show has started. She is definitely 5 foot!
Click Here
Jerry
said on 17/Apr/07
Glenn, You look scary,here.
Anonymous
said on 3/Mar/07
She does look about this height. She is only about two inches or three tops than the kid who plays Justin, and he's about 11 or 12?
Elle
said on 8/Nov/06
If you've seen her on Ugly Betty, you can tell she's about 5'1, 5'2. Vanessa Williams looks way taller than her and she's only about 5'6.
jg
said on 3/Sep/06
i saw her at jamba juice today, and she was around 5'1
she was very curvy, and didnt look as curvy as she does onscreen.
i always thought that she was pretty tall (5'5, 5'6) but i was surprised at how tiny she was
lili
said on 11/Feb/06
she definetly looks 5 ft 2 not 5 ft 4and1/2 like imdb has her listed