Elizabeth Mitchell's Height
5ft 8 ½ (174 cm)
American actress best known to TV audiences for playing Dr. Juliet Burke on Lost and as FBI agent Erica Evans on V. In film she can be seen in Frequency, The Santa Clause 2 and Running Scared.

Photo by s_bukley/BigStock.com
I'm only 5' 8 1/2" My sister's 6' 1" and my mom's six feet, dad's 6'2" and my other sister's 5'11"
You May Be Interested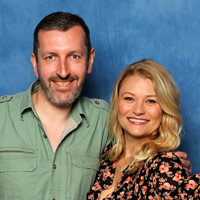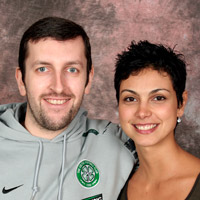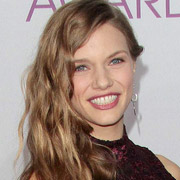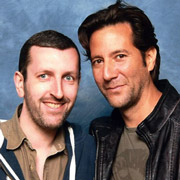 Add a Comment
16 comments
Average Guess (14 Votes)
5ft 8.77in (174.7cm)
Nik Ashton
said on 16/Nov/19
Her family is very tall! 👌
Tall = cool
Short = cool
Average = cool
Nik Ashton
said on 21/Jul/19
Both her sisters are less than five inches shorter than their (and Elizabeth's.) Dad!
Sandy Cowell
said on 5/Jul/17
Elizabeth says "I'm only 5ft8.5!"
I thought she was taking the *iss, but then I read the heights of the others in her family! Well, I bet they haven't got as impressive a pair of you-know-whats as she has!
Editor Rob
said on 9/Nov/15

Also, lucky I still included that link as even though the article is now gone (a problem with the web, one reason I have left my urls for pages the same for 10 years), the archive had a copy, so the other quote she made was quite interesting (half of it is on Matthew Fox page aswell)
"I'm in my bare feet most of the time until I met Matthew. Matthew literally I can put my heels on and he's still a little taller, so that's nice. He's a big guy. He's one of the only actors I've ever seen who's a big guy besides my husband. He's 6'1". Of course there's times I don't fit at all. A lot of your heavyweights are very small. But then a lot of your guys don't care. I know when I started with Tim Allen's just a little bit taller. He couldn't care less. He thought I was great. But there's a lot of tall actor guys who don't get it either. Sometimes the camera really loves a shorter body. That's just the way that it is. Sometimes if you're tall, you look a little stringy. But in person it's nice"
Andrea
said on 6/Nov/15
So, she claimed 5'8.5? Rob, you should add all these quotes that got LOST :)
From what i remember, she looked quite tall in Lost, i would have guessed her near 5'8... A guy like Josh Holloway was easily 5 inches taller than her!

Editor Rob
yes, it used to have a little 'quotation' bit in the comments, but a few got lost like this one that never were added to the top, I can add this back to the top...
Natasha
said on 8/Feb/14
I always thought she looked like a legit 5'9".
Phil
said on 19/Dec/10
This height of 5'8 1/2" seems very accurate. She's 2 inches shorter than Tim Allen in Santa Claus 2
Dominic
said on 20/May/09
There is a scene with her and Evangeline Lilly handcuffed together. Mitchell dwarfs her by at least 4 to 5 inches. I also think shes at least an inch taller than Michael Emerson. I think she's 5ft10 minimum.
nj
said on 13/Jan/09
I'd believe she's 5'8 1/2" and Emerson is 5'7".
sophie
said on 15/Aug/08
Every time I see her on Lost she looks over an inch taller than Michael Emerson who plays Ben, and he's 5'8"! I reckon 5'9 at least.
Anonymous
said on 23/May/08
when walking near fox she looks nearer 5 ft 10 and the floor was ok not sand
dmeyer
said on 20/May/08
she does look aleast that tall i lost
haha
said on 7/Apr/08
thats funny only 5'8 1/2
dude im 5'2!
Yaspaa
said on 7/Mar/08
Only 5'8.5",lol.
Franco
said on 24/Apr/07
i watched GIA (with Angelina Jolie) both nude, both straight under the shower barefooted, jolie looked 5'6 and Elizabeth looked almost 3 inches taller.
i feel Elizabeth is 5'9
Editor Rob
said on 17/Apr/07

From CRAVEonline.com interview:
"I'm only 5' 8 ½" My sister's 6' 1" and my mom's six feet, dad's 6'2" and my other sister's 5'11". I was always the one like this. I swear I've been walking in heels since I was like eight. I'm like, "I am as tall as everybody."
Another bit about Matthew Fox below that quote on:
Click Here