Alex O'Loughlin's Height
6ft ½ in (184.2 cm)
Australian Actor best known for roles on TV series Hawaii 5-0 and Moonlight. On the Craig Ferguson Show he mentioned that
"On a good day I'm 6' 1"
.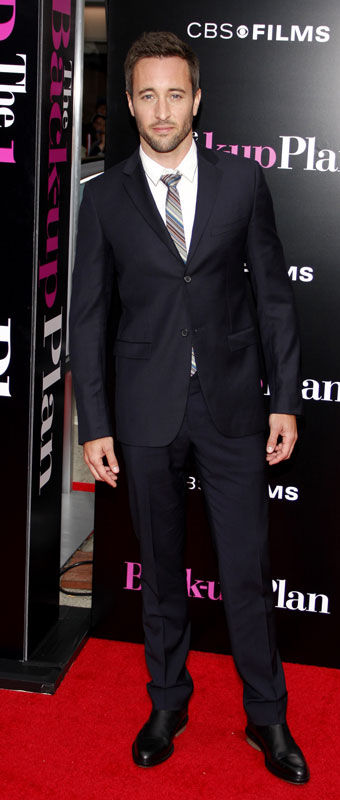 Photo by PR Photos
And I'm like not a huge guy. I'm Six Foot One, so I'm like not tiny, But I'm not...and Chi's, what's Chi? Six-five or something? He's the most enormous man.
-- Entertainment Weekly, 2013
You May Be Interested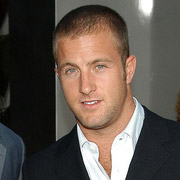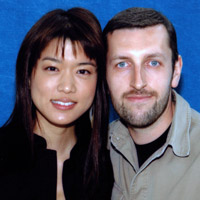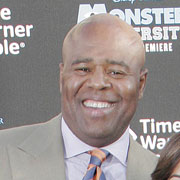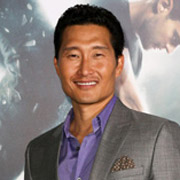 Add a Comment
85 comments
Average Guess (22 Votes)
6ft 0.42in (183.9cm)
Rampage(-_-_-)Clover
said on 24/Nov/20
The original 6ft0¾ was better. Could pass for a 6ft1-2 guy on Hawaii 5-0
Caitlin Mendoza
said on 20/Oct/20
My step dad is 6'3. He met Alex about 10 years ago, and said Alex was eyeballing him. Don't listen to what google says or other websites say. Alex says in interviews he's a solid 6'1 because he feels a little uncomfortable with his height. The man is definitely taller than 6'1 people. I don't know why people say he's 5'11 or 6'0. I guess they need glasses.
berta
said on 28/Dec/18
Terry o quinn was a littel taller than him couple years ago. But i dont believe 6 foot flat for terry. If terry was 184,5 flat at the time then this guy at best this height but probably 183,5 range
Rampage(-_-_-)Clover
said on 2/Oct/18
I think the weak 6ft1 was better or alternatively 6ft0⅝(184.5cm)
Junior Hernandez 1990
said on 2/Jul/18
He can look a big 184ish with Chris Hemsworth.
berta
said on 23/Apr/18
this guy could be anywhere from 182,5-184,5 i take the one in the middle. 183,5 guy
Leno
said on 20/Apr/18
A can see him as a weak 6'1, but a strong 6 footer on a bad day.
haha
said on 11/Jan/18
He looks a bit like rayn gosling,don't you think rob?
S.J.H
said on 16/Mar/17
If gabriel macht is not higher than 6'0 i can't see O'Loughlin more than 5'11.5
Phil
said on 4/Mar/17
On a good day he is 6 foot 0
berta
said on 5/Feb/17
to me he looked littel little shorter than terry o quinn. if he is 183 today then this guy is maybe at best 183?
Rampage(-_-_-)Clover
said on 29/Jan/17
I think he'd be similar to Henry Cavill.
S.J.H
said on 24/Jan/17
I mean most people agree gabriel macht is 6'0.5 i buy that too. O'Loughlin is just solid 6'0
S.J.H
said on 21/Jan/17
I guess there is a high chance Alex O'Loughlin is just 6'0 when i look at him and 6'0 listed Gabriel Macht it is impossible that Alex O'Loughlin was over 6'0 and Gabriel Macht even look taller but obvious part is Gabriel Macht downplay 0.5' and most people Macht being 6'0.5 i buy this.
Andrea
said on 9/Apr/16
I really don't know much of this guy, just seen a couple episodes of Hawai something like 4 years ago...
In pictures, they really don't look much different and in some Terry actually looks taller!
If you say Alex is taller than Terry on the show i'll trust you, though...
It's just funny how you had Terry listed taller than him before his coming out, even if you thought Alex is taller!!!
What i wonder is how can the other guy Scott can look so "tall" next to him! The other guy RealityCheck has a point since he never look 7.5 inches taller than him in photos, not even close!!!
Editor Rob: remember I did say terry could definitely look 183-4 zone, watching an episode the other week I think he could look about 6ft compared to others. Alex at times can look not much over 6ft himself.
Andrea
said on 8/Apr/16
Rob, having now Terry at 6' flat, isn't 6' a better listing for this guy too?
Click Here
Click Here
Also, it is very true that there is noway Alex can be something like 7.5 inches taller than Scott Caan, looking at their photos! Now, of course i don't think he's 5'10 but there are many photos where he can look barely 5'11 with Scott!!!
Editor Rob: I did see a few scenes and thought Alex might be a bit taller than terry but not much
RealityCheck
said on 18/Jul/15
Look at this pic with Scott Caan and Alex O'Loughlin. Scott Caan is listed as 5'4 and 5'5 w/ some claiming he's 5'3 when they've met him in person. O'Loughlin is wearing thick boots while Caan is wearing dress shoes.
Click Here
You're telling me you see a 7-8 inch difference between them?
Yes the ground is slightly angled to give Caan an advantage but it can't be more than an inch and O'Loughlin's boots make up for that. Alex O'Loughlin is about 5'10.
And this pic
Click Here
Similar height advantages from shoes. Again no more than 5'10 for O'Loughlin.
Shane
said on 19/Mar/15
Just worked with him yesterday, his own words are accurate. he is between 6'0" and 6'1".
Sam
said on 15/Mar/15
Possible 6'1 in the morning?
Hypado
said on 17/Feb/15
185 cm is a joke.
182-183 cm for Alex.
Jake: 1.84 m- 1.85 m
said on 18/Nov/14
Yep, 1.85 m is perfect.
Rampage(-_-_-)Clover
said on 30/Oct/14
6ft0¾(185cm) is spot on. Always looks near 6ft1 on Hawaii 5-0
Rampage(-_-_-)Clover
said on 3/Oct/14
I agree, Jake. The original listing is better
Jake: 1.84 m- 1.85 m
said on 29/Sep/14
He looked close to 6ft 1in in a fine Australian film called 'Oyster Farmer'. I think 6ft 0.75in/1.85 m could be been spot on.
Mastro
said on 19/Sep/14
Just saw a 5-0 where Chi McBride towers over him- he's listed at 6'4".
I came here because some sites have him at 6'2"- thought that was off- so came here-
Powerhouse
said on 30/Jan/14
@ richkid123 Scott Caan does not hold his own with Alex... he gets dwarfed, if it looks like he might at times its because of camera angles. You may be right about footwear though, I think Scott may at times wear lifts. regardless both great actors.
Rampage(-_-_-)Clover
said on 17/Jan/14
Ah c'mon, 6ft0.75 was perfect.
cole
said on 25/Nov/13
Yeah I'm gonna go with 6ft flat for Alex. He looks it with Gabriel Macht and noting over it with Scott Caan.
richkid123
said on 21/Nov/13
Scott Caan can at times hols his own with Alex. Footwear might be a huge factor with these two guys, but I think this 6'0.5" is a good listing.
roy
said on 10/Nov/13
probably a smidge under or exactly 6ft flat and 6'1 in any shoe
Rampage(-_-_-)Clover
said on 25/Sep/13
6ft1 on a good day is an honest claim. At least he's not playing the 6ft2 card like Jon Hamm.
cole
said on 26/Jul/13
"On a good day I'm 6'1", so in his own words, he's mostly not quite 6'1. 6'0.5, 184 cm I think would be spot on.
Jax
said on 11/Jul/13
classic weak 6ft guy...6'1 in shoes
joak
said on 19/Mar/13
i would actually like to know how tall Bryan Yang is.. the guy who plays Fong. that guy is pretty big too and Alex never stands next to him. but when he does, they're either standing on uneven ground/grass, or Fong is sitting/hunched over in his lab.
richkid123
said on 27/Feb/13
I would like to see him next to James Gandolfini. That would be interesting. weak 6'1"
Trey
said on 8/Jan/13
He's 5'11.5 at the most, the boots help him a lot.
Trey
said on 25/Dec/12
Wow, he was a good inch shorter than 6'0 Gabriel Macht.
Silent d
said on 5/Dec/12
Gabriel macht looks tall on suits next to 182cm gina torres. He must be weaing heels but i think alex might be in the 6foot range. 6 foot.
Marcquee
said on 8/Oct/12
If Alex as they recorded here about 1.85m (6f.1), his 'White Out' co star Gabriel Macht must be way taller. On red carpet, side by side, he must be at least an inch & half taller than alex while on the site recorded Gabriel's height is 1.83m (6f.020). So, who's wearing heels...?
Silent d
said on 4/Oct/12
Gabriel macht does look like a solid 6 foot. Alex 184cm.
Mary
said on 28/Aug/12
And standing next to 6'2 (1,88m) men:
Chuck Liddel
Click Here
And Terry O'Quinn
Click Here
So? Who's right?
Mary
said on 28/Aug/12
And next to a 6'2'':
Chuck Liddel
Click Here
and Terry O'Quinn
Click Here
So... who's right????
King Pin Wichita
said on 22/Aug/12
Standing next to a 5'10" self proclaimed hard man Kala Alexander
Click Here
FACE
said on 30/Jul/12
He is like Chris Brown and Hayden Christensen can look 6'1-6'2.
But is really 6ft (183cm)
nice guy
said on 26/Jan/12
mhm if he himself claims 6'1 on a good day Id go for weak 6ft (~182cm) flat...dress shoes boost him to 6'1 area which he looks like...in any case he is not 185cm barefoot... but wearing these shoes he is:
Click Here
camera angles and black thin clothing help him look 6'1 in shoes
so I'll go for 182cm flat / 183cm out of bed
mg
said on 21/Dec/11
Gabriel Macht is listed at 183 on this site but in 'white out' and the accompanying promo pics he looks at least half an inch taller than alex
jtm
said on 19/Nov/11
jennifer lopez is 5'3.
Silent d
said on 30/Oct/11
After watching it every week, i am convinced he is 6 foot 1. Never looks 6 foot. Maybe he doesn't care about his height.
Mr. R
said on 20/Oct/11
On The Craig Ferguson show, he actually hesitated when asked about his height, and THEN said "On a good day I'm 6-1". So probably closer to six foot.
Silent D
said on 19/Oct/11
He looks so tall in five o. Her towers over his co star. I say 185 is about right. He is well built. In the back up plan he is clearly 20cm taller than 165cm jlo. My sister said she watched entourage and said scott was shorter than johnny galicki and that short guy in entourage. I am surprised how tall grace is. Is she really five foot nine? She is taller than scott and daniel but shorter than alex.
Claire
said on 7/Oct/11
A friend of mine saw him at SOTB and was surprised that he looked both taller and a lot skinnier than she thinks he does on the show. She said he was very fit looking but very lean, not nearly as muscular as he looks on the TV (sob). Scott Caan was very short though, maybe he's not even five foot five. I saw him at the Emmy's next to that girl from True Blood and she is tiny and she was taller.
Marlon
said on 24/Sep/11
I Met him while visiting Hawaii, we were eye to eye and I'M 6ft 1
Mariana
said on 29/Aug/11
juju:
much taller or a little taller than the guys u work?
(sorry my english)
JGramajo
said on 27/Aug/11
Alex should be or close to 6'1" as he is almost as tall as Oded Fehr who is standing at 6'1"
juju
said on 4/Jun/11
I was helping Alex in a shop in Hawaii recently, and I can say with authority he is at least 6"1. I work with lots of guys who are 5"11 or 6", and Alex is absolutely taller than them. He was wearing sneakers too, so no tricks. He is very lean in person, long legs, nicely toned but not as muscled up as he's in Hawaii 5-0. Honestly I was surprised that he's taller in person than he's on TV. Case closed. No need to argue anymore.
shige
said on 2/May/11
I work at TSA Honolulu and have seen Scoot, Daniel and Grace come through, without shoes. Scott is a wee little fells. Daniel is not much taller. Grace is the tallest of this talentless trio. thanks
Jen
said on 30/Apr/11
I'm 5'3-3/4". I met Alex a few months back. I had 3-1/2" heals and he was still at least 6" tall than I. Yes, I was standing, sitting, walking right next to him while we talked for a while. He was a very nice guy, very polite, and very respectfully. I'd say he's about 6'1" give or take 1/4".
liz
said on 9/Apr/11
rickers - grace park is 5'9, not exactly 'short'.
and alex is definitely at least 6'
SAK
said on 26/Mar/11
He looks a 6ft1/185cm on Hawaii-o-5, but that could be because Caan is quite short making him appear taller then he is. But I still think he is a weak 6ft1.
lucy
said on 20/Mar/11
An extra on the set recently blogged about Alex and Scott and she said that - in her words - Alex is very, very tall. A few people who have been on set have said he is taller than they thought. So maybe he is over six foot? She also said he was a very friendly and nice guy who took lots of time to talk to extras and the crew.
rickers
said on 1/Mar/11
Everyone in the cast is short with exception to oloughlyn. But he isn't over 6ft. Take him down an inch Rob... ther is more than enough evidence to support this.
MD
said on 23/Feb/11
No, you must have seen Scott Caan listed as 5'5".
alex
said on 21/Feb/11
i saw him listed as 5'5" one one site.
some dodgy info out there
upshot
said on 5/Feb/11
I agree with anonymos, Alex is a taller guy, but i don't think he is over 6ft. I think the reason most people looks shorter than him in his movies is because they are all considerably shorter than 6ft. 5 ft 11.5 sounds bang on.
Sam
said on 19/Jan/11
Jack Lord was 6 ft 1 in. Alex looks about the same, less the big hair and shoe lifts.
dmeyer
said on 30/Dec/10
list the guy 6 ft it is mush closer
Anonymous
said on 30/Dec/10
even in gig heels jenifer lopes wont reach over 5 ft 8.25 heels on olaughlin looks 4 in taller so about 6 ft 0.5 in with shoes on he looks mush closer to 5 ft 11.5 in that movie
Leung
said on 18/Dec/10
In his movies and shows it obvious that he's a fairly tall guy. I don't see him being anything less than the 185cm he's listed on this site.
hader
said on 16/Dec/10
I'm sorry but you are all overlooking the fact that everyone fudges their height, even if its only by a 1/4 inch. Most times people round up. WHY?! Well even this site advertises that you are ,apparently, more successfull & a better person if you are taller. And magazines....... yay... there is a reputable source... why don't we ask the national enquirer, star, or some other tabloid? And maybe while we are at it, we'll ask them when the aliens are going to land? Honestly... word of mouth is only good if your a good worker... other than that, its lies & gossip. Look at the facts please! If you look at the heights of these actors in other movies & shows ie. Grace Park in Battlestar Gallactica, Daniel Dae Kim in Lost, or Scott Caan in many movies, none of them are ever wearing lifts in their shoes & their heights are quite legit. SOOO... If Scott is unarguably 5ft 5" & Alex is only 6 or even 7" taller & Daniel is 5ft 8" & Grace Park is 5ft 9" & Alex is only 4" taller "at best" (when in boots, take a look next time you watch the show, grace always wears those flat flat shoes) you will see that puts Alex at an absolut max of 6ft. He is tall, but not gockingly so.
People constantly "telling" me my height. "Oh, well your definatly over 6ft...", "I guess I'm 5ft 11" right?!" No... I'm 5ft 11" & you my friend are 5ft 9.5"!!! Up to an inch and a half!!! Why?!?! Because, again, it seems its always better to be taller. It is the enigma & the biggest lie-fest of our society...
Sorry, but please look at the facts. Maybe its that other actors in films with Alex were shorter than they claimed. But 6ft 0.75 for Alex doesn't fit with the facts of Hawaii 5-0, sorry :) I persoanlly feel that he is just shy of 6ft at about 5ft 11.75", but I think 6ft is reasonable.
notobsessed
said on 14/Dec/10
he's taller than 5'11. but shorter than 6'2. he does tower over scott caan in hawaii five-0. and it kinda does look like only 5-6 inches taller but they might be having scott wear higher shoes or something you know. but there's no way that alex is shorter than 5ft 0.5 you know
John
said on 30/Nov/10
You know, it's fine for you "height junkies" to argue and vote about someone's height when no one actually knows what that persons height is. This guy has actually announced, on public television, that he's 6'1", so guess what?! HE'S 6'1"!! Why the heck does everyone obsess about whether he's 5'11" or 6'?! He said he's 6'1", so there you go. Now you can all obsess about someone else's height.
Mr. R
said on 30/Nov/10
Thanks for adding that Rob. It was interesting when Craig asked him his height, he hesitated and eventually answered with ummmm 6 1, on a good day. He might even be closer to 6-0.5 Of course it is so hard to tell working with shrimp Scott Caan. Yeah, he's 5-5. Right. Yet, I give Scott a lot of credit cause he does a lot of his scenes with Alex, and allows Alex to tower over him. VERY rare in Hollywood indeed. (Plus Hawaii 5-0 has the best theme song in history!)
Mr. R
said on 29/Nov/10
On Craig whats his name's show last year, he said that he was 6-1 on a good day. Craig even remarked at how tall Alex was.
[Editor Rob: I will now add that quote thanks!]
hader
said on 27/Nov/10
Again... how many times do people fudge their height or over exagerate? I constantly run into people (more often than not) that say they are 6ft or 6ft 1 & they are the same bloody height as myself and they assume that I am 6ft, when in reality I am only 5ft 11". Almost "everyone" does this. Even though people can appear taller at times doesn't mean they are in reality.
Even if you watch Hawaii 5-0. O'loughlin does tower over everyone in the cast by at least 3 inches. Scott Caan is 5' 5", Daniel Dae Kim is 5' 8" and Grace Park is 5' 9". Yet she is always wearing very very very thin shoes & O'Loughlin is always wearing those at least 1" boots. Any guy over 5' 11" would seem to be quite a bit taller than the rest.
If you catch any episode were the cast is wearing their military issue uniforms & very similar dress shoes, Alex O'Loughlin barely has 2" on her. Did she magically grow? No, just wore the same shoes as Alex.
I'm not arguing any of the others heights, only Alex's becuase it is not right.
:)
I am not arguing the others heights because I believe they are quite correct.
Mr. R
said on 19/Nov/10
He is listed at 6-1 in Star Magazine.
hader
said on 17/Nov/10
I love this guy & he is a great actor. But I just don't think that he is over 183cm. Here is something else to chew over...
Click Here
Consider the three actors on the left hand side of the picture. We have Tom Skerritt, Gabriel Machet & Alex O'loughlin. All are standing on one leg with similar posture with a head-on picture with no dumb angles. Wouldn't you say that Gabriel Macht is the tallest of the group? Ok, who is taller between O'loughlin & Skerritt? Pretty darn hard to say either way right?? They look about the same height. Now consider their shoes, It looks like O'loughlin is wearing about a 7/8" to 1" inch normal dress shoe. Now look at Skerritt. Skerritt is wearing a lower profile skecher style of shoe, maybe 3/8" or 1/2" inch. Here is a pic for referance to shoes.
Click Here
Also, for referance, please take into account all the actors listed heights, respectively...
Gabriel Macht 6ft 1"
Tom Skerritt 6ft
Alex O'loughlin 6ft 0.75"
Again, does Alex look taller than Tom? No. If anything, Tom appears a slight bit taller than Alex. But let's give them the benefit of the doubt & say they are the same height.
Aswell, please look at the height differance between Skerritt & Elliot Gould, which Rob has listed at 6ft 1.5. TAke a look at this pic.
Click Here
Now there looks to be about at least a 2" difference there, which would almost put Skerritt at 5ft 11.5". Again, lets give him the benefit of the doubt & say he is 6ft. At the end of this all, the only height that doesn't make sense is Alex's. If Macht is 6ft 1" & Skerritt is 6ft & he has about a 1/2" less in footear than O'loughlin, that puts Alex at about 5ft 11.5, below 6ft.
Thanks :)
voopp3
said on 11/Oct/08
victor webster looked about 3 inches taller than him on an ep of moonlight. hes listed as 6'3.5" on this site
Horton
said on 23/Apr/08
The new cast member Eric Winter looks taller than Alex O'loughlin and Eric is said to be 6'1". Alex O'loughlin was slouching in the scene but it looked like Eric had easy height over him.
Joseph
said on 29/Mar/08
In the first episode of Moonlight the actor who portrays the professor is listed as 6'2", there are two scenes were Alex O'loughlin and this actor come face to face it is very clear that Alex is an inch or more shorter.
Joe
said on 25/Mar/08
He looks shorter because of his big frame but he's 6-1 if not taller.
Sid
said on 13/Mar/08
In The Shield looks this.186-87
Joey
said on 19/Feb/08
He seems to be fairly tall in moonlight but he is always wearing huge biker boots. I would say he is 6'1".
Katie
said on 16/Jan/08
His frame makes him seem shorter, but he is at least 6'1 if not 6'2.
xaoxio
said on 7/Jan/08
I have serious doubts that he's that tall...with Justin Chatwin he has looked a little bit shorter then this mark - well, about 6'0.25" but then, again, Justin has been in huge boots during the most part of the "Invisible", so...
[Editor Rob: I need to get round to watching couple moonlights but for now I leave him this.]