Daniel Dae Kim's Height
5ft 7 ¾ (172.1 cm)
South Korean born Actor best known for roles in TV series such as Hawaii Five-0, Lost, 24, Enterprise and E.R. On his twitter he referenced his height
"I guess 5'9" not tall enough"
.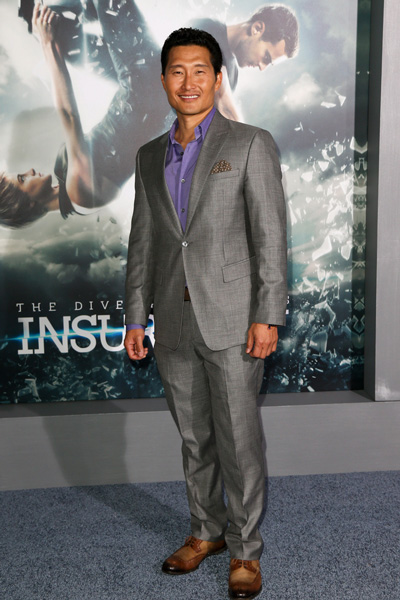 Photos by PR Photos
You May Be Interested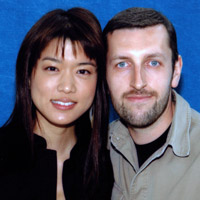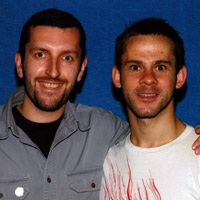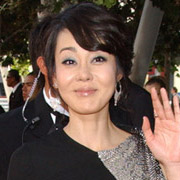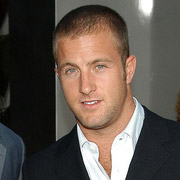 Add a Comment
39 comments
Average Guess (29 Votes)
5ft 7.91in (172.5cm)
Ferris
said on 14/Dec/20
Yo Rob, Is this guy legit for Martial Arts Category?
Christian 6'5 3/8
said on 11/Oct/20
@Rob
Are there any celebrities who have more than 5 categories listed here? The most I've seen yet is 5.

Editor Rob
For anybody who knows SQL,
Click Here
.
2 people with 7 categories: Dichen Lachman and Sebastian Roche.
6 with 6 categories.
Slim 6'1"
said on 8/Aug/20
ive noticed people have hard time spotting strong 5'7s from 5'8s
Slim 6'1"
said on 8/Aug/20
171-172cm
Mimi
said on 9/May/20
I guess 5'9 isn't tall enough if you're reall only under 5'8.
Jkiller
said on 21/Mar/20
Right below 5'8, I'd say 5'7 3/4th, 172cm exactly.
Ndomingu
said on 12/Feb/19
On Hawaii 5-0 he can look about as tall as Grace Park, but he might be wearing higher shoes or getting more camera angle advantage. I'd say on the show Daniel is a weak 5'8" and Grace is a more legit 5'9", but I have heard that Grace has shorter legs and a longer torso. Scott is the shortest actor of the main crew at a weak 5'5" and Alex is probably somewhere between 6'0" and 6'1" (no more than 6'1" in his case). Scott and Meaghan look about the same height, but I feel like Meaghan would edge him out slightly to like 5'5 1/4". Beulah is definitely about Daniel's height at 5'8". The tallest actor is Chi who can look 6'4 1/2", or maybe 6'5" tops. Overall, they're all a great cast of characters!
Legit 6'2
said on 30/Sep/18
5'7.5
His claim is a joke and an insult for legit 5'9 footers which is a pretty good height imho
Slim 186
said on 14/Dec/17
Nice, he was a bit taller than Monaghan and looked similar to Andrews, I think 171 is close to the truth.
Bugsy
said on 23/Aug/17
I've only seen him in 24, but he seemed to be shorter than Kiefer Sutherland... That show however does an exceptionally good job of making it difficult to tell how tall someone is with weird camera angles, only showing full body shots when people are hunched/ducking behind a box with a gun in their hand and quickly cutting to close-ups before most are able to notice one person is wearing army boots and the other one sneakers :)
Tallish89
said on 18/Aug/17
If Caan is 5'5 he is around 5'8
Phil
said on 22/Jul/17
5 foot 9 is just not possible. 5 foot 7 and a half.
DirectorKrennic
said on 12/Jul/17
Why the downgrade?
Editor Rob: a weak 5ft 8 range I think looks a better fit for him.
Adijos
said on 19/Mar/17
5'9" is his real height.
Josh Jeffords
said on 5/Sep/16
He looks tall on TV weird photos say hes short.
I'd say he's on the low side of 5 7 I easily pass for 5 8 5 9 in boots.
So he's a big hair lift wearer plus whatever camera adds
172.4cm guy
said on 15/Aug/16
Interesting to see Daniel downgraded. When I watched Lost, I always thought he looked like my height. So it's good to know that my suspicions about using him as a reference point for how I would "measure" up to the other characters on the show was actually valid. :-)
Andrea
said on 4/Aug/16
Rob, don't you think that a 5'7.5 would be better? I agree with the people below that he doesn't look a full 5'8...
There's more than one picture with Harold Perrineau, where he really doesn't look much over 5'7!
Now, maybe he's not as low as 5'7 flat (even if he certainly can look that short) but i doubt he's over 171-172!
5'7.75 is really the most i'd argue for this guy and a good chance he's not over 5'7.5!
There might be some tilt in Terry's favour, but look at this:
Click Here
Editor Rob: yeah I think he probably can be a max 172 guy and 5ft 7.5 is possible too.

Having seen Harold he looked around the 5ft 10 he claimed.

MD
said on 8/Feb/16
Admittedly not all the best pics, and yes still clear that he's not a full 5'8", but it's certainly not just a one-inch difference. That's an exaggeration.
He's 5'6-5'7
said on 4/Feb/16
Look at the pics of Daniel Dae Kim with Scott Caan barefooted:
Click Here
Click Here
Scott Caan is LISTED at 5'5 (He would be lucky to be considered 5'4)
Barefoot, there is barely a 2 inch difference between Kim and Caan. (Look at the tops of their heads, not their eye levels)
He's 5'6-5'7
TrackerX
said on 9/Sep/15
Now the guy gots 1,75 m on Google? No way! And even 1,73 m is actually a less more than I think. Scott Caan is a 1,65m guy, and in the Hawaii series, when they are close to each other the difference is almost noone. I would give kim about 170/172 maximum. Not 1,73m, and certainly not 1,75m.
LT
said on 15/Nov/14
I live in Hawaii, and saw him, Grace Park and Ian Anthony Dale all together at an stand up comedy show. I would call him a strong 5'8", weak 5'9". He was wearing dress shoes with a modest heel, and came about an 1"-1 1/2" shorter than my 6ft wearing sneakers. I agree with SamS, very friendly and social with anyone that came up to talk to him.
SamS
said on 21/Sep/14
I stood next to him in an elevator. He looked 2.5-3" shorter than me (6'), but I didn't see his footwear relative to my sneakers. Really friendly and striking man.
Sarah
said on 4/Jan/14
Good listing. 5'8" or maybe a little bit taller. 174 perhaps?
Cranberries (6 ft. 3.25 evening, 17 years)
said on 24/May/11
Way to cherry-pick your pictures, Andrew. Here's the first picture I snagged of the two together:
Click Here
andrew
said on 27/Mar/11
this guys a 5'9.5 next to the 5'9 grace park
Click Here
sam
said on 24/Feb/11
jojo are you outta your mind? caan at 5'2 and kim at 5'4? LOL. Next thing you'll tell me is that Yao Ming is only 6'2.
Daniel Day Kim at 5'8 or 5'9 on a good day sounds about right
JoJo
said on 20/Feb/11
Whatever. I saw Daniel Dae Kim at Cafe DuVin here in Honolulu last year. I was standing right beside him at the bar all night. I stood taller then him, and I'm only 5'6". That would make Daniel about 5'4"... and since everyone knew Scott Caan is at least a couple of inches shorter than daniel, I'd say Scott is 5'2" at the most.
Anonymous
said on 17/Jun/09
His proportions are pefect, I work on the production of THE KING AND I and he is barefoot also most of the time, i've more or less spent 8 hours a day with him for the last two weeks, and more to come.
Solid 5'8",
seriously 173 is on the money, he can get away with this 5'9" though if he's actually claimed this but I am not going to ask an actor that because of how awkward it is, btw at 182, myself, very much can confirm his height, probably should take my word for it Mr Rob. He also must have a load of pics with his fans because he signs for everyone who wants, thats what puts him above the rest.
Anonymous
said on 3/Apr/09
i think he is about 175-177
Click Here
Anonymous
said on 4/Mar/09
I think this guy is anywhere from 5'8-5'9 I see him in lost and he does not look short standing next to Holloway who is 6'1. His hair is curly, and doesn't sit on his head, so Its hard to tell. 5'9 could be possible.
Anonymous
said on 1/Jul/08
met him on a commercial and he is a solid 5'9 from what i saw, almost my height and i am 5'10
Franco
said on 30/Aug/07
Daniel Kim is at most 172cm, Dominic is 170-171cm.
Daniel's wife (in LOST) is about 167-168cm.
and btw South Korean are tallish unlike most asians.
Austrian
said on 27/Jul/07
lol hes that short?
i figured he was around 5'11 watching Lost
but then again they also achieved making the guy who plays Sayid (5'7?) look somehow similar in height to Sawyer (6'2) HEHE
MD
said on 27/Mar/07
If he's taller than Dominic, it's negligble. Here he is with a listed 5'11" Harold Perrineau and 5'7" Dominic Monaghan:
Click Here
antron
said on 27/Mar/07
taller than Dominic Monaghan, shorter than Ian Somerhalder, this seems right
Franco
said on 15/Dec/06
look 5'7 to me.
MD
said on 18/May/06
Dominic is not 5'8". There would be no reason for an already shortish guy to make himself shorter.
MD
said on 17/May/06
Daniel is actually a full inch or more shorter than the height listed. If we give Dominic Monaghan a full 5'7.5" (and he's really 5'7") than Daniel is exactly the same height or maybe even slightly shorter taking:
1.
Click Here
He's more in the 5'7" range, not 5'8"
[Editor Rob: yeah, maybe he can go down a little. I had another look and I don't know about 5ft 7...he did have couple scenes in another show with This Actor and I thought he looked 5ft 8 range as opposed to 5ft 7...here is a cap of Kim with That actor

as for dominic, remember backstagejim mentioned on the other page:

"Sean is 5'7, as he was just under my height of 5'8 at LOTR convention. Both of us were in dress shoes. Dominic is 5'8"
]