Alexandra Paul's Height
5ft 10 (177.8 cm)
American Actress best known for playing Stephanie Holden on 1990's TV series Baywatch. She mentioned her weight in Ability Magazine:
"I weigh 132.5 lbs"
.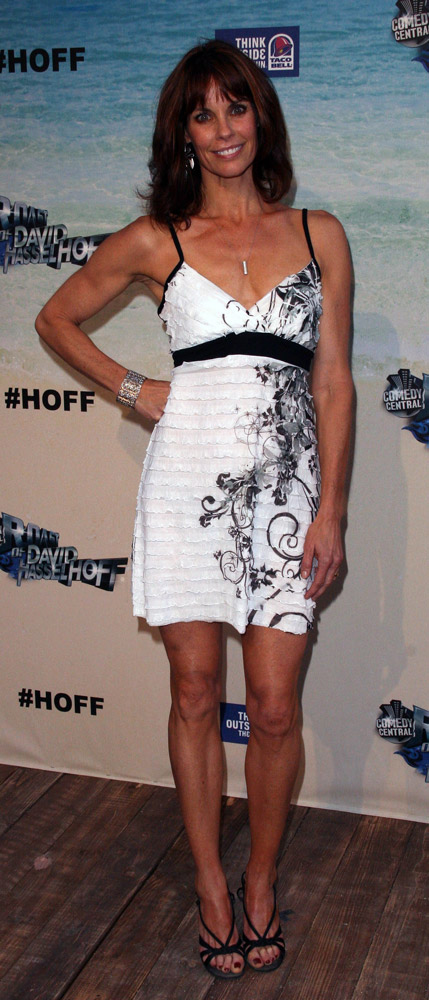 Photo by s_bukley/BigStock.com
I am between the two blondes, Nicole [Eggert] on a couple apple boxes (these are crates that are used on the set to sit on or stand on) so she is our height (I am 5 '10'', and Gena [Nee Nolin] is 5'9'')
You May Be Interested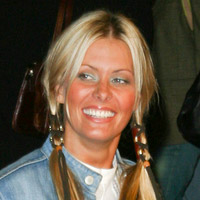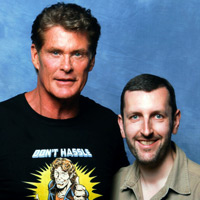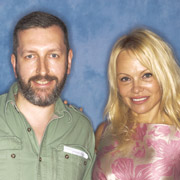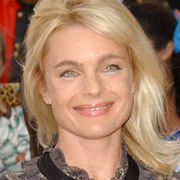 Add a Comment
35 comments
Average Guess (17 Votes)
5ft 10.04in (177.9cm)
Miss Sandy Cowell
said on 3/Sep/21
Alexandra is one of those few girls who looks lovely blonde or dark and with any hair length.
5ft10. 😉💐
Rampage(-_-_-)Clover
said on 16/Apr/21
Possibly a solid 5ft10 peak
Chris Junior Hernandez 1990
said on 9/Mar/21
I wouldn't go lower than 5'10. More like over than under.
JohnMoore-162cm
said on 14/Apr/20
She's 177 cm
Miss Sandy Cowell
said on 29/Jul/19
🎁🎂🕯️ Happy Birthday Alexandra! 🕯️🎂🎁
Wishing the gorgeous Alexandra a very Happy Birthday. 😁💐
5ft10.
🎈🎉🍰💝🎈🎉🍰💝🎈🎉🍰💝🎈🎉🍰💝
Miss Sandy Cowell
said on 13/May/19
Yesterday evening, I was watching Alexandra's film 'Christine', a John Carpenter film based on a Stephen King novel. My brother marched in and when he saw that evil-looking monstrosity of a car, he said, "That car looks exactly like Christine!"
I replied, "That's because it IS Christine!"
He decided to stay and watch.
Alexandra gets a mighty fine 5ft10.
💐🌷🥀😁👍
Sandy Cowell
said on 22/Jun/18
Oh yes, there must be many ways of having fun as a twin, some nice, some not so nice! As I will never be in on that bandwagon, I have fun by pretending to mishear words when watching TV! Jim knows I'm only having him on, but not all have been so quick on the uptake!
Once I pretended to a friend that I thought the character 'Nosferatu' was pronounced 'NosFARTeru' - and he claimed to believe me, telling many people! He thought it was hilarious, and, as he wasn't exactly stupid, I think he simply WANTED to believe that it was a genuine mistake!
Nik
said on 13/Jun/18
@ Sandy Cowell - It sure must! There are so many things that they could get away with by pretending to be their identical twin, I bet a few identical twins have had a dabble at fooling people, for fun and sometimes to help their identical twin out!
Enterprising is a fine word for describing Alexandra's family!
Enjoy your evening!
Sandy Cowell
said on 13/Jun/18
@ Nik - I think that the temptation to fool people proves too much for the majority of twins; it must be fun!
Alexandra has an enterprising family, no doubt about that!
Have a great day!
Nik
said on 12/Jun/18
@ Sandy Cowell
Yes, there are indeed, and Alexandra and her twin sister Caroline also have a younger brother called Jonathan, a militant animal rights activist!
Caroline is a writer of fiction and non-fiction books and she also joined the San Francisco Fire Department in 1988 and started her career as a firefighter! Not only that but Caroline flies ultralights and paragliders, she is also an athlete who has been in trials for the Olympics!
I have always wondered what it would be like to be a twin, and the subject of twins is fascinating in terms of whether or not twins usually share each other's personality traits, hobbies and interests, skills, life experiences, etc. It is incredible that two human beings could be identical in appearance with no way of distinguishing between them! It would be a good idea to get the hair dye out if you are an identical twin, then again you may enjoy fooling everyone!
Sandy Cowell
said on 12/Jun/18
Oh yes, the Mail thing!
That never occurred to me, but let's face it, it happens anyway, and at least you guys had good reason to regularly meet up to sort out your misdelivered mail! 🔔✉️📧📨📦📬
Come to think, it must have been infinitely worse than for most people!
Sandy Cowell
said on 12/Jun/18
@ Rob: I was never aware that 'Paul' is such a common surname!
Fancy actually having neighbours with the same surname though! Now that IS unusual! So is a height-loss of 5"! That poor woman! I hope her height-loss didn't come with any painful ailments - that's if such a situation is possible. Having experienced height-loss myself, the very thought of the subject makes me cringe - with the thought of the pain involved. Not nice at all!

Editor Rob
She's really bent over these days, recovered from a hip break too and still tries to get out.

Yes, we did get mail mixed up a fair bit.
Sandy Cowell
said on 12/Jun/18
@ Nik - That's interesting! So there are two of them!
I always wanted a twin when I was growing up, so I found the next best thing: a girl of the same height and of similar appearance! She had two long plaits like me, but in a different colour!
If I had a twin like Alexandra, I'd feel tempted to dye my hair a completely different colour so that people could tell us apart! Otherwise, I'd relish having a look-alike!
Nik
said on 10/Jun/18
@ Sandy Cowell
Alexandra has an identical twin sister called Caroline!
Cheers!
Nik
said on 10/Jun/18
Well, there are 12 celebrities with the surname "Paul" on this website and it is great to post my first ever comment on the page of Alexandra Paul! Generally Alexandra looks anywhere within the 5'9" - 5'10" range!
Sandy Cowell
said on 9/Jun/18
Ha ha! I've only ever known Alexandra from the film 'Christine', as I was never a 'Baywatch' watcher!
I have just seen said film, and had to check out Alexandra's height! To be quite honest, I also needed my memory refreshed as to which pretty actress played the character of Leigh in 'Christine', and her name certainly rang familiar! Now I see why! The lady was in 'Baywatch', and even for people who never watched the show, all the names are kind of legendary!
I'm quite stunned at the fact that Alexandra's as tall as 5ft10 though! That means that the little squirt who played the unpleasant Arnold Cunningham can't have been quite as short as I'd imagined! Shame!
The gorgeous Lexi can have 5ft10 on this Summery Saturday night! 🌇 🍵

Editor Rob
Speaking of Paul's, we had neighbours who were also Paul's and there was a 5ft 10.5 daughter, her Mother was near my height 25 years ago. Now she is about 5ft 3 in her mid 80's, lost about 5 inches!
Mako
said on 4/Apr/18
Strong n fit 5'10-5'11.
KH
said on 5/Sep/17
5'10 would be first thing in the morning. Doesn't look almost 5 inches taller then Pam Anderson to me. Strong 5'9.
even
said on 27/Jul/17
a strong 5'10" ( 178 cm ) , i bet her arms would extend to well over 6 feet .
even
said on 20/Jul/17
if you want to know her height your answer is 5 feet 10 inches , shes a 130 pound woman by the way .
Christian-196.5cm (6ft5 3/8)
said on 12/Jul/17
She's more like 5'9"
Rampage(-_-_-)Clover
said on 8/Jun/17
5ft9-10 zone
Arch Stanton
said on 15/Oct/16
A wee bit under I think.
charlie
said on 2/Jul/16
She does look 5' 10 in heels perhaps 5' 9 because she would of shrunk through age so i will assume without heels she is 5' 5 to 5' 5 1/2
Andrew M
said on 27/Aug/13
A lovely looking young woman, who at the time at least, wasn't aware of it! She definitely has a nicer face than Pamela "Overrated" Anderson!
She also has an identical twin sister, Caroline, who is a firefighter! I first saw her on the front cover of "Reader's Digest", and I thought it was Alexandra in a new role!
See
Click Here
Jon
said on 10/Jan/12
She isn't 5'10 anymore,because you shrink when you're in your 40's,so now she's 5'9.
Shaun
said on 26/Sep/11
Click Here
With 6'5" listed WNBA player Lisa Leslie in heels. She's probably 6'4" barefoot and 6'6" in those heels. He does look 5'11" maybe? That woman is huge!!
Shaun
said on 24/Sep/11
Click Here
This is a great picture. Looking 6-7 inches shorter than the Hoff who is showing just how tall a legit 6'4" looks. I always had Charvet at 5'10" and he looks about an inch taller than Alexandra who looks more 5'9" next to 6'4" Hoff??
Looks good for judging Pamela Anderson too who looks 5'5.5"-5'6" range.
Shaun
said on 24/Sep/11
Anonymous says on 29/Dec/10
5"8 = 173 cm tops!!
Not a chance. Always looked 5'9"-5'10" legit range. And she looked real close to 5'10" next to both Hoff and Pierce Brosnan in Nightwatch.
5'8.56784
said on 30/Jul/11
the Hoff is an easy 6'4, he looks it even now.
bdk
said on 7/Apr/11
Barefoot she's somewhere between 5"8-5"9 (173-175 cm) tall.
Anonymous
said on 29/Dec/10
5"8 = 173 cm tops!!
Doug
said on 17/Mar/09
Looked around 5'9"-5'10" to me.
Lego
said on 26/Jul/08
ever watched CHRISTINE? stephen king movie?
the guy who's the owner of Christine and boyfriend of Alexandra in the movie is 173cm but they were exactly the same height, ive watched carefully their feets and during 1 scene (exactly same height) he had what looked like elevator shoes hidden under long jeans she had something like 1.0cm shoes or flats.
she's most likely a weak 5'10 or about 176-177cm based also on Baywatch where she runs and walks barefoot, she can appear taller than she really is though.
Franco
said on 25/Oct/06
might be 1.78 but not sure about Gena Nolin 5'9....dont think so....maybe 5'6.