Alexis Ren's Height
5ft 8 (172.7 cm)
American model who rose to fame through Instagram, amassing over 5 million followers. Her modelling agencies give her height as 5ft 8.5 and measurements 34-23-34. She herself claimed
"I'm 5'9"
.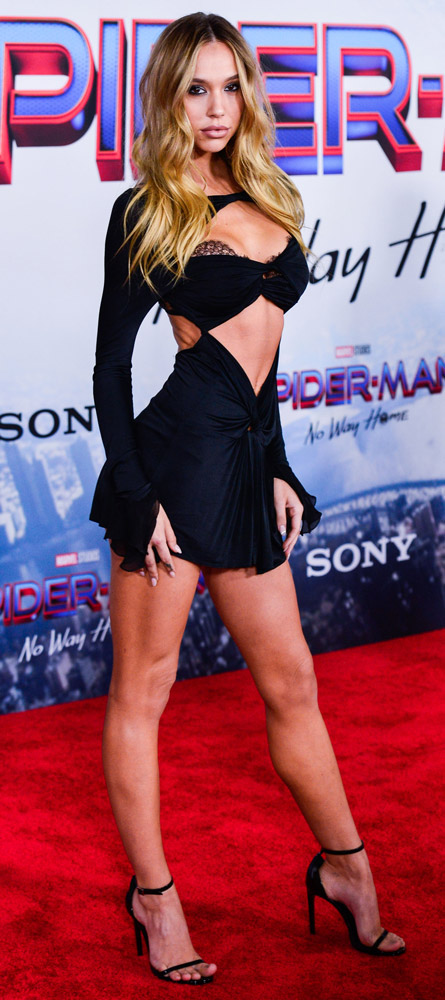 Photos by PR Photos
You May Be Interested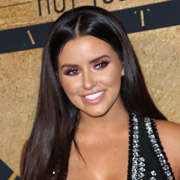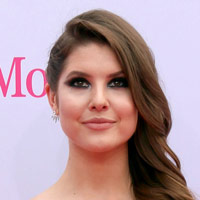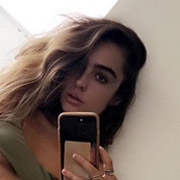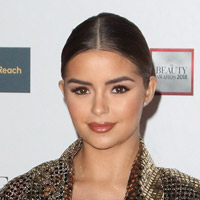 Add a Comment
23 comments
Average Guess (48 Votes)
5ft 7.32in (171cm)
Shivashaxx
said on 15/Mar/21
My guess would be that Alexis is 5ft7, a vlogger(5ft6) who met her, said in a YouTube video that Alexis isn't as tall as expected. She has a narrow body and great posture due to ballet. Maybe 5ft7 flat.
HeightGuesser539
said on 3/Mar/21
I would say 5"7.5.
Noah Centineo is 6"1, and in heels she looks around 3 inches shorter than him. If you subtract the height of the heels (I'd approximate 2.5 inches) from his height, you get 5"7.5. Of course, this is a rough approximation and she could b shorter or taller. But I'd say around that height. Definitely NOT 5"9.
Shivashaxx
said on 6/Feb/21
She cannot be 174 cm!! She looks shorter than Barbara Palvin on numerous occasions, also her long torso make her look taller than she actually is. Fan pictures with Jay also imply than Jay is average at best, he barely towers over his mainly teenage fans. Rob you need to downgrade her, she is 5'7 and maybe 3/4 but noting more!
Andy James
said on 19/Feb/20
In a lot of fan pictures she doesn't look much taller than most of her fans, often around the same height. And in a lot of pics with other 5'9 models, she looks noticeably shorter than them. That makes me doubt she's the 5'9 that she claims. That plus the fact that her previous agency had her listed as 5'7.5" at 19-20 years old, it's very unlikely she would have grown more after that age. Seems pretty clear to me she's 5'7.5" and not 5"9.
Ayyy
said on 7/Dec/19
I thought she was 5'9. She looks so tall. 5'7.5 seems likely, since she looks around 6 feet tall in heels. Absolute low is probably 5'7 flat but I can't see any lower than that
khaled taban
said on 4/Nov/19
I am sure she is under this listing , 173cm max!
Robin Thores
said on 7/Feb/19
Her modeling agency had her listed at 5'7.5" when she was 19. I doubt she grew after 19. So I think around 5'7 is a fair estimate. If she had actually been 5'9 then surely her modeling agency would have claimed that instead of something shorter.
koshkoff
said on 21/Nov/18
Definitely shorter, she's like Hailey Baldwin's height (170-171cm) just good proportions.
Kim kim
said on 8/Nov/18
It seems like the first part of my comment down here was cut off, it just starts mid sentence now, oops...what I had said was that the modeling agency that Alexis was with just before she turned 20, had her listed as 5'7.5". Modeling agencies will never list a model as shorter than she is, because being 5'9+ is much more desirable. It was only when Alexis switched to her new agency that she was suddenly listed as 5'9. And this particular modeling agency is known for adding a few inches to the height of their models to make them seem more desirable. A good example is Sara Sampaio, one of the newest VS angels, who is represented by this same agency. She herself has stated many times that she's only 5'7 and VS has confirmed that, it was a big deal when she became an angel because they said she was the shortest angel they had ever had because she was 'only' 5'7. But that hasn't stopped her modeling agency from listing her as 5'9 on their website, and thus obviously lying. So I think they have probably done the same thing with Alexis. Listed her as 5'9 when she's actually closer to 5'7.
Kim kim
said on 7/Nov/18
had. However her modeling agency claims she's 5'9, so that's obviously a lie. But back to Alexis, whenever she is next to other celebrities and models of whom the height is known, it's clear that she isn't 5'9. Here's a link to a picture of her next to DWTS host Tom Bergeron who is 5'9, and Alan Bersten who is 5'10.
Click Here
Alexis is standing up straight and wearing 3 inch heels. She is still not taller than Tom and still shorter than Alan. It's probably fair to say they have dress shoes on with about a 1 inch heel. So my guess is she's around 5'7.
Here's a picture of her heels to show they are about 3 inches.
Click Here
(Sorry I don't know how to make a hyperlink...)
MAD SAM
said on 11/Aug/18
Downgrade Rob she's nothing over 171 cm at 5'7.25" and her ex Jay is nothing over 178 cm or 5'10"
Alberto
said on 28/Jun/18
Guys, Alexis ren is 5.7. I have calculate that there are seven cm betweeen her and Jay Alvarrez, Jay Alvarrez is 5.11 or maybe 5.11.5 no more
Picky
said on 24/Jan/18
Hey Rob, how tall is Jay Alvarrez in these photos?
Click Here
Click Here

Editor Rob
At least 3 inches taller I'd have said.
sup95
said on 1/Jan/18
Rob this girl is not 5'8 Cameron Dallas who is 5'8 looks to me 2 inches taller than her
Here she is tiptoeing
Click Here
and while Cameron still get's some height from leaning back it's clear that he is taller than her at least 1.5 inches
Looks about 5'6- 5'6.5 to me
Anonymous
said on 28/Dec/17
Yes guys she is only 5'7'' (170 cm) as listed by that clothing website, there's a video of her with Cameron Dallas who is no more than 5'8.5'' (174 cm) and he is taller than her noticeably, and since he is nowhere near surpassing 5'8'' and being about 5'9.5''-5'10'' she is only 5'7'' tall, and talking about Jay Alvarrez, the height difference betweem them are pretty much the same, so I guess him as probably about 5'11.5'', he can be 6'' max but definitely no more than that, just like the same way that Cameron Dallas is only 5'8.5'' and claims 5'9''
Click Here
Look at this photo, Alexis is standing up straight, Cameron is leaning on with a weird posture and he still has some amount of height on her, like half an inch, if he were to stand up straight he would have 1.5 inch on her.
So as a result, Alexis Ren is 5'6 minimum, and 5'7 MAX.
Neythi
said on 7/Nov/17
Hey Rob, will you do Jay Alvarrez?
Anonymous
said on 6/Nov/17
there is not enough pictures of Mahfud to judge him. But in kind of proportions, he can look between 6ft and 6ft1 maybe slighty above but not much.
Shelly
said on 10/Jul/17
I saw a picture of she and emrata... She can't be more than 5.7
Sam
said on 21/Apr/17
Her height was listed as 5'7" by a clothing website that she modeled for. If you click more in the description it lists her measurements.
Click Here
matteroffact
said on 31/Jan/17
Hey Rob, if you were to make a rough guess, what would you say Toni Mahfuds height would be?
Here is a picture of him and Ren
Click Here
and here is a picture showing their footwear
Click Here

Editor Rob
he could be 6ft 1
Nat
said on 15/Sep/16
Looks way smaller than 5'8. I think anything between 5'6 might be more appropriate for her
Click Here
Click Here
tolox
said on 25/May/16
Hi Rob, I thinks she lies about her listed height. Here is a picture of her standing next to two VS models. The one on the right is Jasmine Tookes who is listed at 5'9. It should be noted, however, that many VS model lie about their height (Lily Aldridge,Alessandra Ambrosio, and so on.) Chances are Jasmine is too if she's only listed at 5'9.
PS: not sure how to add image. LOL.
James
said on 12/May/16
How tall do you reckon Jay Alvarez is then rob?

Editor Rob
if she's really 174 (and there's always a chance she is 173) then he can look 6ft or 6ft 0.5