Alicia Keys Height
5ft 5 ½ (166.4 cm)
American Singer known for songs like "IF I Ain't Got You", "Fallin", "Girl on Fire" and "Empire State of Mind".

Photo by Starfrenzy/BigStock.com
You May Be Interested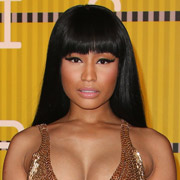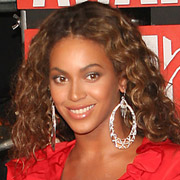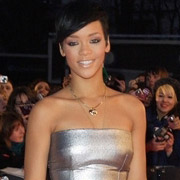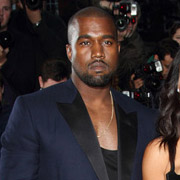 Add a Comment
69 comments
Average Guess (16 Votes)
5ft 5.38in (166.1cm)
Yadom
said on 24/Sep/20
Sorry if this has already been observed. If you look at the "complex sneaker shopping" miniseries, during Lil Pump's episode, the top of Pumps head comes to about the hosts eyes. Alicia on her episode, the top of her head only comes to the hosts chin. Watch when they are all standing straight and use the background lines for a guide. This site has Lil pump and Alicia Keys at only 1/4 inch difference. Something is off in my opinion. See below.
Alicia:
Click Here
Lil Pump:
Click Here

Editor Rob
Alicia in sneakers can look just barely 5ft 5 against the presenter.
Miss Sandy Cowell
said on 6/Feb/20
Alicia is on the Ellen DeGeneres show and must be wearing high heels because she looks taller than Ellen. I wanted to see if Ellen would mention that Alicia's Birthday is the day before hers. She did!
5ft5.5. 😁🥀🎶
Miss Sandy Cowell
said on 25/Jan/20
💐🎂🎈 Happy Birthday Alicia! 🎈🎂💐
Alicia Keys is today celebrating her 39th Birthday, so congratulations go winging their way to the young lady. She was born on my 20th Birthday!
I never knew that Alicia is as tall as 5ft5.5. That is going to be my Birthday guess for her. 😁🎶
💐🎂🎈🎶💐🎂🎈🎶💐🎂🎈🎶💐🎂🎈🎶
K.A 188 !
said on 11/Aug/19
This seems right for Alicia. Her song "No one" is one of my favourite songs.
Canson
said on 28/May/19
@C-Mo: if anyone would know it's Glenn. being an inch taller (5'6/5'7) claiming 5'8"
c-mo
said on 24/May/19
glenn said on 13/May/08
alot of 5-5,5-6 guys i know or encountered claim 5-7.
----------------------------------------------------------------
hahahahahahha xD glenn .....you are the right one to talk dude ...hilarious
Sophie
said on 10/Oct/17
Hey, Rob! I'd like to know your opinion about Alicia Sanz's height. I think she might be 5'3. But what do you think?
Editor Rob: Sanz seems to be claiming 5ft 5, but it might be too much.

Certainly looks shorter than her namesake, Alicia Keys!
Peter175
said on 11/Apr/17
Looks more 165 with Beyonce and ASAP. Could see her being a bit above 5'5 tho...
Sandy Cowell
said on 26/Jan/17
I believe we share the same birthday! (yesterday)
Not so on the height front though! She, at 5ft5.5, has a good 4 inches on me! 👏 😝
Alex
said on 12/Oct/16
C'mon!! In 'The secret life of bees', she looked huge, I think the 168 cm in google is about right
TPY13
said on 3/Aug/13
I looked it up one time and it said that she was 5'8" but I honestly don't know & Breezy I agree with you, my mom & I love her song Tears Always Win & I have it along her GOF Album on my iPod
Breezy
said on 1/Jul/13
I think she is medium height. Otherwise she's so beautiful. I love her song Tears Always Win.
Hov
said on 12/Nov/12
5'4'-5'5' barefoot
Unthinkable
said on 10/Aug/11
She is 5'4" , that's her real height.
bubu
said on 24/Jun/11
5'5" tiny bit tall.
andre
said on 14/Feb/11
como alicia pode ter 1,66 e britney ter 1,63 se elas sí£o praticamente do mesmo tamanho todos os flagras dele e britney elas aparentam ter a mesma estatura
Click Here
e outro
Click Here
me
said on 22/Jun/09
hehe. I just got a kick outta the heels thing. she wuz 5'9 wit the heels. so that mean she wuz 5'7. shud I tell him they make 6 inch pumps so she cud be as short as 5'3 and still come up 2 5'9
Jasmine
said on 10/Jan/09
I was watching a programme in which Alicia visited a music school and they asked one of the students afterwards what they thought of her. The female student replied "she was TINY i really didnt expect that"
The_Juice
said on 9/Jan/09
For me she's around 5ft6in.In many places i read that she's 5ft8in,but in TRL she looked alot shorter,so she's around 5ft6in.
Nicky
said on 11/Sep/08
5'5" seems appropriate.I always see articles listing her as 5'8" for some reason.She seems average height
Barbara
said on 12/Jul/08
I have seen her listed as 5'6". I didn't even think she was that tall but some people don't look their heights in pictures.
Ka
said on 16/May/08
Reading this I realise I have to start lying about my height! I am 1.75m but I am beholden to lie being on the internet so I can now say I am 1.80m ;)
I am not an Alicia Keys fan and have no opinion about her height I just like reading some of the heated comments ;) I dont think any height is preferable though short and tall both have benefits!
glenn
said on 13/May/08
alot of 5-5,5-6 guys i know or encountered claim 5-7.
Joeman
said on 12/May/08
Guys do lie about their heights alot even if it is by an inch or less,I had a friend who was 5'10 with shoes on and would claim he was 6 ,and this fat electrician who was barley 5'10 would tell everyone he was 6 and some people acctually belived him. I try to be honest telling people Iam 180 cm with flat shoes on most guys that height would say six or more , I even had this dued who was about 6 claim he was 6'2 every one knew he was lying, crazy guy he was.I did see Alicia Keys right close up she sat right next to me on a number train going uptown in manhattan, and I heard her talking to some one on a phone and I looked over and I couldnt beleive it was her ,she was wearing a green bandana and looked like she came from shopping ,and I thought is this really her riding on the train, it had to be her I thought same face, same voice. Then a year or so later I read an article that said her mother had a house up in washington heights where the train was going through and I also seen a picture where she was wearing the same green bandana as on the train, crazy but true, so close but I couldnt tell her standing height but id say 5'5 or 5'5 and a half sounds good.
[Editor Rob: I think the majority of folk who talk about height in my prescence - with only a few knowing I run a site about height - give honest barefoot heights.]
s
said on 18/Apr/08
Glenn,
First, you call me lier and rant at me for saying Alicia is no taller then 5'5'' and claim that she is 5'6''. Then you agree with Jeff about Alicia being 5'5''. Make up your mind jerk. Furthermore, guys are the worst about judging height. Men don't notice anything. Women notice every little detail and remembers it until they die.
Anonymous
said on 12/Apr/08
I agree Jeff - most men lie about their heights A LOT. I'm 5'8.75'' and say 5'9''...so I think I'm overestimating myself right? Well, many of my friends who are shorter than me, like 5'6''-5'8'' say on their drivers' licenses that they are 5'10''.
Jessica
said on 7/Apr/08
There is no way Alicia Keys is 5'7 5'8. Ciara is like 5'8 and Alicia is way shorter then Ciara. So she has to be around 5'4 or 5'5
glenn
said on 2/Apr/08
i respect that jeff.
Jeff
said on 1/Apr/08
First girls sucks at guessing height, so fangirls keep away.
Secondly everyone claim to be over 5'10" on the internet when the average male height is 5'9" and female is 5'4"... shut the **** up with your guessed height and go mesure yourself, I don't see a single good point of being tall anyway... I am the average with 5'9" and I don't come up here saying I am 6 feet tall.
And yeah I agree with Glenn, Alicia Keys is pretty much 5'5" not less not more.
Melinda
said on 1/Apr/08
Umm, wow. Glenn, do you need a hug? Not to get you all upset again, but maybe some celebs don't want to pose with you because they know that you're an autograph dealer- isn't that just making money off their signature? I think she could have been more gracious and taken a quick photo, but at the same time, being a celeb and surrounded by people who always want something from you has got to be irritating. Anywho, to the subject at hand, I always took her to be more of a 5'6''-5'7'' kinda gal. Oh well, don't really care for her anyway.
glenn
said on 23/Mar/08
i dont take **** from fans who think they know everything.ive been through this before with other artists.again you dont read what i said.of course she is gonna be nice to fans when there is video around.duh.she wants to look nice.im not saying she is mean.just fake.ive actually witnessed her ignore a bunch of fans too.but you think you know it all and want to stoop to levels of me being a jerk or never seeing her.i would suggest you drop the subject before there is bigger problems.i see her in more private settings,not private like her house or eating inside a restuarant,but private enough to see the real her.and open enough a situation where it doesnt hurt to pose.as with most of my celebs,i get them in these situations to avoid fans and photogs that might get in my way.with all the pics on the site and difficult names up here,you would be dumb enough to question me.alicia is childs play and easy compared to the names i have up here.she poses on occasion.so what? she trys to avoid it though.im a pro at getting celebs to sing or pose.for 20 years.and you question my demeanor.i dont need to answer to amatures like yourself.now...scram. "ive seen video of her posing with fans".lol hahahahhaha.the **** i put up with on this site by the most mundane people.cattle like thinking and approach.robotic too.
s
said on 23/Mar/08
Alicia keys is usually very nice to her fans and usually takes photos with them. I have seen video of her posing with fans and when I meet her on the street (unfortunately without a camera) she was more then willing to give me her autograph. The fact that you can't get a picture is because you have not meet her or you are a jerk towards her, which is obvious by your attitude in your last post. Personally, I believe she is shorter then listed. My experience and photo evidence such as pictures of her in heels with 5'8'' Kayne west and a 5'9'' Jamie fox both of whom were much taller than her proves it. Also, Alicia was at least one inch shorter then a 5'6'' Jessica Alba. I am not by any means saying that Alicia is short all I am saying is that the this listing is inaccurate.
glenn
said on 23/Mar/08
i guess you dont read between the lines.or its as plain as day actually.she is fake as ****.turns me and my friends down constantly for photo with.but will pose in certain situations when she cant look mean.obviously if i dont have the pic,what does that tell you? ive tried everything word wise with her and it wont work.i dont buy 5-5.sorry.neither does rob the editor of the site.
s
said on 22/Mar/08
Glenn,
Your pic with other celebrities is all over this site. if you see Alicia all the time were is your pic with her. And for reference, if you go to her official web site and look at where all of her fans who meet her post and discuss their experience, they will all tell you she isn't taller then 5'5''.
glenn
said on 21/Mar/08
she isnt that short.she is 5-6.rob has her right.i see her fake ass all the time.
s
said on 20/Mar/08
the girl is 5' 4''. i am 5'8'' and when i meet her she was shorter then me in heels. people just think a celebrity is taller then they are because of being star struck.
Leah
said on 19/Mar/08
I'd say she's 5'6" cuz she always wears heels which make her look 5'9"ish she's definitely average height but short compared to me in flats and i'm 5'11"
joe;
said on 5/Mar/08
yeah she about 5 9 with high heels so 5 9 is perfected cus she was in madison square garden gingle bell concerts and she was standing in front of me i was of course overwhelmed,anywas i am5'11 and she was about few inches shorter then me with heels,,,,so 5'7 is her height for sure,,,alicia keys the best...
Linds
said on 28/Jan/08
she about .5" shorter than jessica alba on trl so i think 5'5.5" is perfect
bliss
said on 23/Jan/08
she was about 5'7 next to common with no heels in smokin aces.
nick
said on 16/Jan/08
5'5.5" sounds on the dot, she does not seem nowhere near 5'8" dont change it, for further proof heres her and 5'8" Kanye West.
Click Here
mimi
said on 31/Dec/07
no,she is not 5.5,she is 5'7,i watch MTV Asia last time and the vj said Alicia is tall,5'7..he met her face to face,he damn well know dat. No heels ofcorz.
Eli
said on 9/Dec/07
just look at her with the pics with beyonce cause beyonce height is 5'6.5 to 5'7 alicia is smaller than beyonce so she cant be 5'8 beyonce 5'9 with heels alicia 5'7.5 with heels
LaLa
said on 7/Dec/07
She's not 5'8 1/2 because Usher Raymond is 5'8 1/2 and in the video "My Boo" they were the same height but she was wearing 4-5 inch heels. So she's about 5'5.
Arshee
said on 8/Nov/07
I would guess around 5'5. She doesnt look tall at all, nowhere near 5'8.
X
said on 2/Nov/07
Probably look's 5'7 to most because she often has heel's on.
Christina
said on 14/Oct/07
Alicia Keys is not 5'5" shes 5'8". She did an interview with someone because of Smokin' Aces and she told them that she was 5'8"
myspace celebrity
said on 2/Oct/07
might's ve guessed 58 for her too, but now that i think about it she does looke 5'5.5
s
said on 17/Nov/06
5'4'' tops
Tristan
said on 19/Jun/06
One more thing, I found Eli's mypsace page and theres a photo of him and Anthony Anderson standing up together in sneakers and he has a inch over him in that too.
Click Here
I thimnk 5' 11" is stretching it definitely 5' 10"
Tristan
said on 19/Jun/06
I see what youre saying, I saw the photo of cube and the boots he was wearing, he had to have had elevated shoes, he had like 2 inches over Nona Gaye in XXX2 and everyone knows she's 5' 10" without a doubt. Nevertheless, he's still talented tall or short, as I said before its your site, do your thing. XXX@ is an action flick after all so the star of the film naturally would need the intimidating presence, would it have looked right having Nona Gaye towering over Cube? Later
[Editor Rob: my tongue is in my cheek remember, it would not surprise me if he wore elevators in xxx2.]
Tristan
said on 8/May/06
Either Alicia Keys is taller than listed or Usher is shorter than 5'9 - 5' 10. In the picture linked below, Alicia Keys is in atleast 5 inch heels next to actor Eli Harris who is 5' 11 and she comes up to about his nose, mean while Usher was in the my boo video and Alicia and he were eye to eye and she had on heels smaller than the ones in this photo. By the way, why isn't Usher or Eli Harris listed on here?
Click Here
[Editor Rob: Tristan, Usher is under R, some think Alicia is even shorter than what I list her at...

as for Eli, I've not seen anything I can remember him in off hand, but I would doubt an imdb listing of 5ft 11... ;-) I don't know, the more famous an actor gets, the taller they usually become. Maybe Eli started 5ft 8 back in the 90's and grew a cm every year...you know, by 2010 he'll be 6ft!]
Mikea
said on 8/May/06
Oh , man i didn't know she was was average. I thought she was like 5"7 or taller.
Jay
said on 14/Apr/06
Everywhere I read they say shes 5' 8. She looks more like 5'6 to me.
Kate
said on 10/Feb/06
Here's Alicia with 5'8" Faith Hill at the Grammy. She looks 3" shorter.
5'5" is more like it.
http://www.elle.com/gallery.aspx?iorf=i&section_id=78&article_id=8142&section_prefix=fashionredcarpet&window_id=8&gallery_id=3429&page_number=1&seq=13
Jamison
said on 21/Nov/05
She looks more like a 5'5.5.
Kats
said on 11/Nov/05
ACTUALLY Missy Elliot is 5'1. Beyonce is 5'6.5 at the most. Alicia looks no more than 5'5.
TaniaBaby
said on 9/Nov/05
Actaully she's taller than missy elliot(5'4) and shorter than beyonce(5'7 1/2) so she have to be around 5'6-5'7.
df
said on 26/Oct/05
She looks 5'6" shes about 2 inch taller than Britney Spears
Danny
said on 27/Sep/05
I've change my mind she more like 5'5 no more than that
Chloee
said on 26/Sep/05
Aw my god FAB! In my boo video at the end her wedges are like 4'inch! And she is about eye contact with 5'8/9 Usher so Alicia must be about 5'5 most !
Psyched
said on 16/Sep/05
I would say Alicia is more 5'5'' close to ashanti who's 5'3'', Alicia does look 2 inches taller than her.
Mr.T
said on 5/Jul/05
what tha hell alicia is not 5'6 hell nooo, i have meet her and she is 5'3 or 5'4.
danny
said on 4/Jun/05
i guess 169cm is about right. Theres no way she 5'8 if she is why isn't she taller than Beyonce and oprah?
Anonymous
said on 22/May/05
No way she is 5'8", I say she is 5'5".
Cooky
said on 12/May/05
She looks 5ft 5.75 (167 cm) to me.
Smoke
said on 11/Apr/05
FAB I totally agree, she's rarely out of heals and even then barely looks the 5'8" she's always listed as. We know Rosario Dawson isn't quite her advertised height either, and in the pics I saw Dawson looked barely taller than Alicia. She really is an accurate 5'6"-5'7".
FAB
said on 11/Apr/05
I think she like 5'6-5'7, because in My Boo video she has heels on and they are about 1.5-2.0 inches...and Usher is 5'9 so yeah she is about 5'6-5'7.....
J.
said on 23/Mar/05
Alicia is tricky because sometimes she does look the 5'8" that she's been touted(http://imdb.com/gallery/granitz/2464/Events/2464/AliciaKeys_Pimen_2723090_400.jpg?path=pgallery&path_key=Keys,%20Alicia) but then when you get a good look at her, she can look more 5'5"- 5'6"-ish. I have not met Alicia although a friend has and in addition to stating that Alicia has a bad acne problem, she said that she'd peg Keys at 5'6"-ish. That seems about right BUT she's clearly taller than Usher with heels on. Hmm ... 5'7" seems reasonable for now though. (But then again, she's barely taller than Ashanti in one of the pictures above ...)