Alistair Overeem's Height
6ft 2 ¾ (189.9 cm)
English-born Dutch Mixed Martial Artist who has fought in the UFC.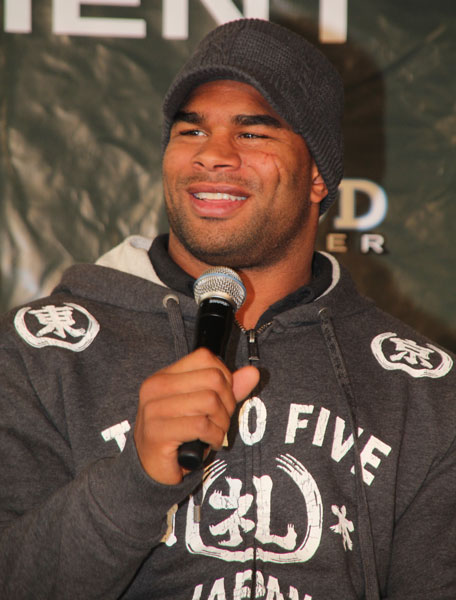 Photos by PR Photos
You May Be Interested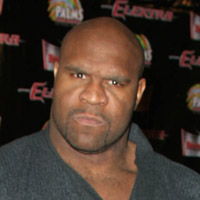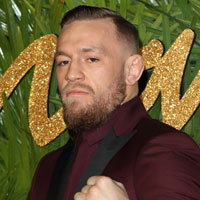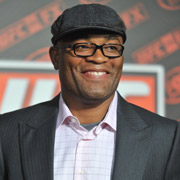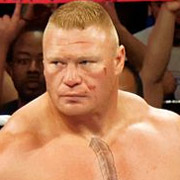 Add a Comment
64 comments
Average Guess (84 Votes)
6ft 3.04in (190.6cm)
fddf
said on 23/Dec/20
@makd, steroid use does not shrink you and Overeem does not have any postural problems in any way. He is 6'3/190cm.
Lomax
said on 13/Dec/20
He's like the same height as Francis and bones Jones
aero
said on 14/Oct/20
He is 6'3" tall at a MINIMUM. Any lower than that would simply be wrong.
Here he is with 6'3.75" Jon Jones, he appears to be taller:
Click Here
Here he is with 6'1.5"-6'2.0" Lesnar:
Click Here
Within 0.25-0.75" of 6'4" Ngannou:
Click Here
This angle favors Francis yet Overeem still holds up very well:
Click Here
He appears to be taller than Jon Jones, is significantly taller than Lesnar (1.75"-2") and holds up extremely well with solid 6'4" Ngannou. A 6'2.5" individual would not look like that next to Francis. He's 6'3" at a minimum, an upgrade is in check.
makd
said on 20/Jul/20
I met him once in a bodybuilding event in Germany. He wasn't 6'3, 6'4 or 6'5, lol
Overeem was never above 190 or 6'2 3/4.
Even his prime form 99-11, Overeem was a little bit taller than 187 cm Brock Lesnar.
The feet system is stupidly nonsense. I'll use cm. O
Overeem was 189 cm back during those days but has shrunk a bit down to 188 nowadays mainly due to years of steroid abuse and age.
The right answer is Alistair Overeem height is 189 cm or 6'2 1/2
ChristianS
said on 28/Jun/20
Rob, is it possible that Overeem measured a bit over 6'3.5" in the morning? and he would just round up a little? Also as a fully grown adult with steroids he had added 100lbs to his natural frame, and that extra weight can cause spinal compression I would say up to an inch, is it ever possible that he could of measured in the morning at 6'4"?

Editor Rob
Yeah I could see him at least that 192 figure out of bed
tbo316
said on 11/Jun/20
I seen him fight live and had a front row seat. He walked right by me and I was shocked that he wasn't taller in person. I'm a true 6'3'' and I could tell I was taller than him. He's a 6'2'' guy for sure.
OriginalAnon
said on 19/Mar/20
Excellent listing, Rob. The 6'5'' listings on Overeem were absurd. Some say he's 6'2'', but I have him at 6'2.5''. He's almost the exact same height as Lesnar. 6'3'' is too high for Overeem.
Rampage(-_-_-)Clover
said on 12/Feb/20
6ft3 isn't impossible, 6ft2 flat is unlikely and below impossible
Murtuza
said on 11/Feb/20
Rob time to update it because the average guess is 6'3" (190.5cm)
Jkiller
said on 25/Jan/20
6'3 is accurate for overeem
K.A
said on 20/Dec/19
Solid 190 guy he reminds of Emperor Adriano (Brazilian footballer) .
Chris Junior Hernandez 1990
said on 27/Nov/19
Rob, from your impression does 6'3 to be rule out for Overeem?

Editor Rob
It's arguable, but 6ft 4 is not arguable.
Space
said on 17/Sep/19
6'1.75" for a low for Overeem. He used to be 6'2"-6'2.5" back in Pride/K1.
@ hernandez
He means Overeem used to be 265lbs, and is now around 245lbs...
Johan 185cm
said on 23/Aug/19
115-116 kilo at his best. Out of his own mourh on dutch tv. So he was around 255 pounds.
Christian 6'5 3/8"
said on 23/Aug/19
@Junior
He may have weighed at 245, but maybe rebounded 20 lbs by the time he fights.
Chris Junior Hernandez 1990
said on 22/Aug/19
Overeem is not 265. 245 he get weigh i saw twice. Solid 190cm and 245.
Deepenough
said on 8/Aug/19
Legit 6'1.75"-6'2" Overeem is today. He's a hair taller than 6'1.5" Brock.
Overseem would look eye to eye with The Rock except overeems bone structure is bigger. When Overeem was on roids he was 265, The Rock is only 260 on roids.
Importer
said on 15/Jul/19
Claiming 196cm at 190cm. That would mean I'm 188cm at 182cm. (I wish)
TheBat
said on 30/Jun/19
Nowhere near his 6'5" billing. 6'2.75" at the highest.
Junior Hernandez 1990
said on 25/Jun/19
I bet he could be measure 6'3 from a doctor office around 10-11am just like Chris Hemsworth. 6'2.75" a low.
Randomdude9999
said on 20/Apr/19
Hey Rob
how tall do you think the guy he just beat, his name is Aleksei Oleinik
he is listed as 6'2 but looked about 3-4 inches shorter than Alistair
he also looked the same height as 5'10 Mark Hunt but he does have terrible posture
I personally think he is in the 5'11 range I think 6'2 or even 6'1 is crazy for him
Space
said on 26/Mar/19
He's always been a 6'3"-6'2" guy. He was 6'3" during his pride and k1 fights years back. He was 6'3" 255-260lbs during pride/k1/strikeforce. He started to loose alittle height and size around 2013 and is about 6'2" flat 245lbs now.
Ronda
said on 10/Mar/19
Overeem was 3/4" taller than Lesnar at the most. Lesnar was 6'2" Overeem like 6'2.5" then.
Randomdude0000
said on 1/Mar/19
Lesnar and Overeem did look close, Overeem only looked about 1/2 inch taller than Lesnar in the weigh ins staredown BUT Lesnar was posting on one leg which can give close to an inch in height, if Lesnar was standing flat like Alistair there would be a bigger difference
Rob did a video on it just today(as when this was posted) -
Click Here
Junior Hernandez 1990
said on 5/Dec/18
Click Here
Look an inch taller than Lesnar what identical? Overeem head was over the top of the picture and Lesnar a hair still under the top line on the picture.
SomeoneIsHere
said on 2/Nov/18
He can't be taller than Lesnar, when they had a staredown their heights were almost identical.
Junior Hernandez 1990
said on 29/Jun/18
Click Here
Tallest girl was my friend standing next to Overeem, shes a model standing at legit 5'10 1/2 wear a 1/2 flats that day. Overeem had solid inch sneakers that day look near 6'4 with her. 6'2 3/4 is the most legit listing. She quote that he look 190cm too.
Sonny Black
said on 29/Apr/18
I'd say Overeem's 6'3 even. When he stands next to Jones he's about the same height and I have Jones at 6'3 1/4.
Rampage(-_-_-)Clover
said on 5/Apr/18
Overeem - 6ft2⅞(190.1cm)
Lesnar - 6ft2⅛(188.3cm)
Rob, how does that sit with you?

Editor Rob
They're figures that could be possible measurements.
Jordan87
said on 5/Apr/18
Lomax,
No He is not 2" taller than Lesnar. Much less, look again.
Rebel
said on 8/Mar/18
my girlfriends dad met him in usa he is former boxer 6'4 260 lbs big dude .He said me Alistair is shorter than me but taller than you.ı am 188. i think alistair is 190
Lomax
said on 20/Feb/18
He's two inches taller than Lesnar
Blahh
said on 11/Feb/18
It's weird how height works. One day I can look as low as 5'11" then next day I look a solid 6'2". I'd say overeem was a real 6'3.5" 260lb prime and just under 6'2" 245 today.
205
said on 31/Jan/18
Miocic: 192 cm
Santos: 188 cm
Mir: 187 cm
Original
said on 25/Jan/18
190 makes sense.
777
said on 17/Jan/18
Rob, Alistair Overeem height - 193 cm
Click Here
Vlad
said on 12/Jan/18
CR7
- For Cain Velsquez i would say he's 6'0.5 minimum from this picture next to Ronaldo
Click Here
- Dos Santos i believe is 6'2.5 or 6'2.75 max, he looked pretty much the same height as Overeem in the weigh in, didn't look that much taller than Cain and also just a fraction taller than Lesnar
Click Here
- But i believe Stipe Miocic might be a legit 6'4, and Ngannou is pretty much the same height from what i saw in the recent staredown
Click Here
And not sure about Mir and Big Nog, but my guess would be, 6'1.5/6'1.75 for Mir, and 6'2/6'2.25 for Nogueira, Big Nog looked just slightly taller than Mir, and Mir looked slightly shorter than Lesnar.
Represent
said on 28/Dec/17
Overeem in his prime (2009-2012) was a legit 6'3.25"- 6'3" 260-265lbs. "On p.e.d.s"
Overeem today is a legit 6'2.25"- 6'2" 240-245lbs. "Post p.e.d.s"
On this thread, the average guess for his height is 6'3.03" which is correct for his prime/peak. I suggest they change it to a "peak height" and "current height" as he has significantly shrunk in size since 2012. He's shrunk in height/size about as much as Dave Bautista has who did p.e.d.s. in his prime. Although guys like Brock Lesnar and The Rock have used p.e.d.s and they do not look like they have shrunk in height/size from cycles of p.e.d.s, only continued to grow.
WF
said on 31/Oct/17
Peak should be a little over 6'3.
cascard
said on 25/Oct/17
solid 190cm
Junior
said on 20/Oct/17
Just accurate listing and i think Bob Sapp a little taller than 6'4.25".
Johan
said on 10/Oct/17
I have seen Alistair in person and from that encounter i guessed 6'3". Ofc 6'2.75-6'3.25" is also a possibility, I wouldn't have said he was only 6'2.5" he looked taller than my friend.
ozgun-stpierre6ft1
said on 9/Oct/17
rob can you do Donald cerrone next?
Slim 6'
said on 8/Oct/17
As listed. 189 area.
qyhj
said on 7/Oct/17
Staredown between Overeem and 6 ft 2 Lesnar
Click Here
Thetruth
said on 7/Oct/17
Rob
you need to make a peak height then, For sure he was taller than this in his pride days! consistently looked taller then his 6'3 opponents.
Powerhouse
said on 6/Oct/17
No, I wouldn't put him under 6'3.
Sonny Black
said on 6/Oct/17
He seems about the same height as Jon Jones, maybe half an inch shorter. I'd say Reem is a solid 6'3 flat outta bed.
berta
said on 6/Oct/17
i think its pretty safe to say he is probably not as low as 189 cm and there is a little chanse thata he is 192. Its either 190 or 191. i personally think he could be a fraction over this. 2 cm taller than lesnar who most think is littel over 188. Lesnar about 188,5 and this guy 190,5. My second guess is 188 vs 190.
miko
said on 5/Oct/17
Anonymous is definitely Mr Height Loss.
Overeem is a weak 6'3.
MarquesYoung
said on 5/Oct/17
He about 6'4 they measure your height with out shoes so he's naturally 6'4
CNROM89
said on 5/Oct/17
Good listing. he is a bit taller than Lesnar.
Kourosh
said on 5/Oct/17
he was way taller than lesnar. 6'3 at least
Ken
said on 5/Oct/17
Hes 6ft 4 at least, hes taller than most 6ft 4listed, 6ft 3.5 minimum
Anonymous
said on 4/Oct/17
canor Macgwegor said on 3/Oct/17
If he is 6'2" then that means all the other ufc fighters that are listed as 6'3"-6'4" are also shorter.
I think he is at least 6'3", he seemed a bit taller than brock who is just below 6'3"
Brock is MAX 6'2" flat. Met the man in Vegas a few years ago.
Anonymous
said on 4/Oct/17
5'12 said on 4/Oct/17
Overeem and Lesnar looked exactly the same height at the weight ins.
5'12"? Really? You realize you don't say 5'12", right?" You say 6'0". And it's WEIGH-in, not weight in.
DRK
said on 4/Oct/17
Where do you come up with 6'2.75"? It's just simply wrong. He is 6'4" and there is plenty of evidence to support this. Shouldn't a height website be the most accurate place of all?
Editor Rob:
it's an estimate, not a measurement. Although
both are 6ft 4
in the UFC, so I'm sure you agree those guys are the same height...
Anon2
said on 4/Oct/17
I'd say 6'2.75'' for Alistair is more accurate than 6'3''. Brock lesnar looked about 2cm shorter than him.
5'12
said on 4/Oct/17
Overeem and Lesnar looked exactly the same height at the weight ins.
berta
said on 4/Oct/17
he is not 3 cm shorter than jon jones. He is almost the same height but i personally bielve jon jones is no taller than 192 so lets say 192 for jones and this guy 190,5
Anonymous
said on 4/Oct/17
he's 6'3 min, hes almost Jon jones height and his almost the same height as a 6'4 werdum
Anonymous
said on 3/Oct/17
ROB this is definitely not overeems peak height. Look at his old pride fights, he consistently looks taller then his 6'3 opponents
2toes
said on 3/Oct/17
Around 191 cms. Do Stipe Miocic, Rob.
Ronald
said on 3/Oct/17
I would say he's more Dutch than English, since was raised in the Netherlands and has lived there for most his life.
6'2" max.