Amazon Eve's Height
6ft 7 ⅜ (201.6 cm)
Erika Ervin is an American transgender model and actress best known for appearing on American Horror Story. I had about half inch more footwear than her that weekend. Amazon's average measured height (from morning/afternoon/evening measurements) was 6ft 7.39, according to Guinness.
The "secret" of my height is no deception. I am tall due solely to genetics; Dutch and German heritage.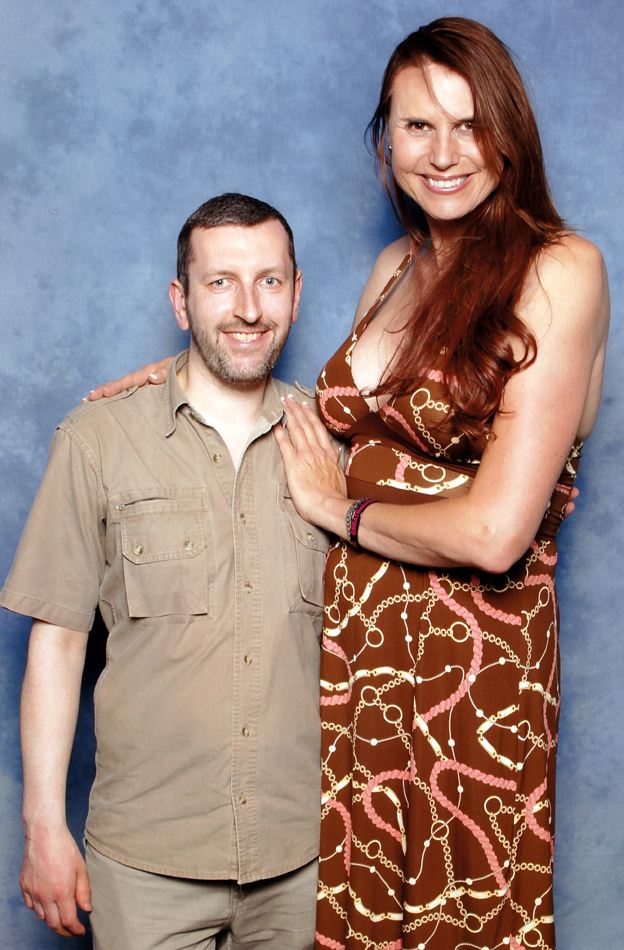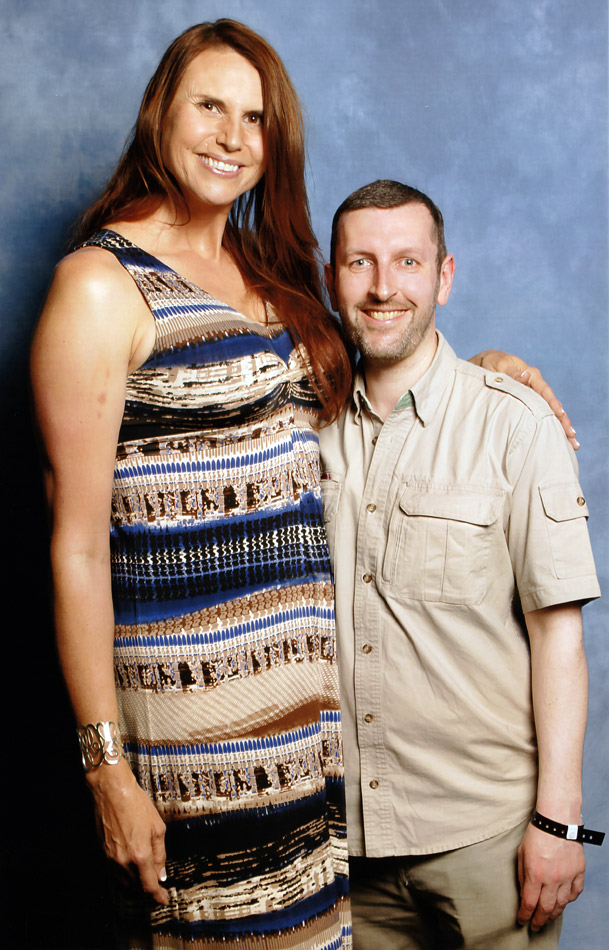 You May Be Interested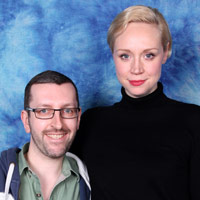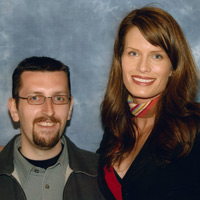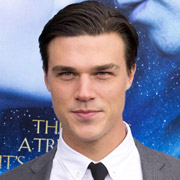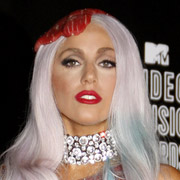 Add a Comment
116 comments
Average Guess (57 Votes)
6ft 7.22in (201.2cm)
6'3 Julian
said on 8/Sep/20
Can we stop with Undertaker/Kane comparisons, I don't like thinking of a chick being eye to eye with my favourite wrestlers
Hanov
said on 20/Jun/20
@Sandy
That is more Kane's height, Eve was more like Undertaker.
Miss Sandy Cowell
said on 11/Jun/20
@ Elijah - What an interesting read! I'm your height as well, so now I know where I'd come up to on her!
6ft7 and 3/8ths.
👙⬅️😆👌🌹
Christian 6'5 3/8"
said on 7/Jun/20
@Hanov
Those two are basically the same figures.
Hanov
said on 4/Jun/20
Without busting a gut
Hanov
said on 4/Jun/20
@Christian
Undertaker was between 6'7 to 6'7.25
I can't see to Eve over 6'7 1/8
Christian 6'5 3/8"
said on 2/Jun/20
@Hanov
I'd doubt it. Maybe the same at most, but it's possible that Taker was just 6'7" peak.
Hanov
said on 31/May/20
Undertaker was taller than Eve
Miss Sandy Cowell
said on 23/Feb/20
🎂🎁 Happy 4️⃣0️⃣th Birthday Erika! 🎁🎂
Wishing Erika Ervin, actress and model, a Very Happy Big 4-0!
My Birthday Guess for Erika, aka Amazon Eve, is 6ft7.3/8. 😁💐🥂
🎂🎁💐🥂🎂🎁💐🥂🎂🎁💐🥂🎂🎁💐🥂
Miss Sandy Cowell
said on 10/Feb/20
@ Nik - It happens! She really is a lovely woman and actress. You should she her acting, or at least find a clip. I recommend AHS Apocalypse. She plays a tall guard!
Erika Ervin gets 6ft7 and three eighths.
Nik Ashton
said on 3/Feb/20
@ Alex Katch - It's great she is taller than her Dad!
Alex Katch
said on 1/Feb/20
I think she told about her parents, father was a 6ft 7in from Netherlands and mother 6ft 1in from denmark.
Miss Sandy Cowell
said on 11/Nov/19
You're very lucky to have met her, Rob! I think she's great!

Editor Rob
Yes, I got to meet her twice that weekend and in person she does look taller than 6ft 6 people do.
Miss Sandy Cowell
said on 9/Nov/19
I found my copy of 'Apocalypse' on the floor, discs 1 and 3 exposed for the tiny, mischievous cat paws to walk about on. What better excuse to watch it through again?
I picked up this time round that Erika Ervin is killed off in Episode 3. She has to go out to 'see to' the horses, and gets done away with by Coco's angered husband. Nobody in that cast is THAT tall! (She has to wear protective clothing covering her face, you see!)
See, folks, it always pays to see things again, especially when they're as good as AHS. Erika, or Amazon Eve, wears her hair in a long, black plait. She is easy to spot because of her height, and is the most efficient guard.
She gets 6ft7 and 3/8ths. I have called her Erika because that is how she's written up as. I think that after getting to know her in 'Freak Show', Messrs Falchuk and Murphy thought we should call her by her real name. It was a lovely surprise to see her starring in Season Eight.
Miss Sandy Cowell
said on 26/Aug/19
Amazon Eve stars in AHS 'Apocalypse'. Once seen, never forgotten! My, she's tall! She is playing a guard.
6ft7 and five eighths.
Miss Sandy Cowell
said on 12/Jun/19
@ Gladstone Screwer - Now THAT'S more like the Gladstone I know and love! 🌽
xxx
Elijah
said on 12/Jun/19
Had an adult session with her when she was active 8 years ago. I am a 5'1 guy and she absolutely towered me (of course she wore killer heels 7-8" high). All I can say is that the top of my head was at her belly button level as we did a side-by-side size comparison. She also has long legs and a short torso to exaggerate her height, but yes an extremely tall woman.
Arslan 6'10 210 CM
said on 10/Jun/19
Rob, off-topic but who is the tallest woman in France?

Editor Rob
I unfortunately don't know that.
Miss Sandy Cowell
said on 4/Jun/19
You really see Eve's acting in the latter episodes of AHS 'Freak Show'. She has a lovely voice, has real guts, and is the only one brave enough to take on phycho killer Dandy Mott, played by Finn Wittrock, at the very end.
Nik
said on 30/May/19
@ Akash// 182 CM - The above photographs show that Amazon and Rob have respect for each other, Amazon is happy with the fact that she is who she has always wanted to be and it is clear that Rob and Sandy respect this, and rightly so too! She does qualify to be among the tallest women because she IS a woman, it is clear that Rob and Sandy correctly recognise that Amazon is a woman and this is reflected by how she is categorised on celebheights. Calling Amazon "it" is disrespectful as Rob quite rightly says.
Miss Sandy Cowell
said on 30/May/19
@ Akash - If Eve was born a male and has decided she wants to be a lady, that's entirely her choice. I have really been enjoying her acting in 'American Horror Story', and if that is what a man looks like, then she's a damn pretty one!
With technological advancements the way they are, I think it's great that people can be the sex of their choice.
How can you have the audacity to call a human being an 'it'? It doesn't speak very highly of you as a person.
Akash// 182 CM
said on 27/May/19
@Miss Sandy Cowell
"She"? You mean "he"? Just because this person thinks that it is a woman does not change it's genetic and biological makeup. The fact is that this person is a man. I am confused as to why it is placed in "female models" or "tallest women"?
Can you please clarify Rob? This person does not qualify to be amongst the tallest women as the fact is that it is tall because it is a male regardless of what it thinks it is.
And I don't know what's so funny about that? Firstly, it was scripted. Secondly, any average 6 foot guy could probably lay down the law on this person. Thirdly, wearing heels and being taller than everyone doesn't mean much. And finally, people like you would probably complain if it was the other way round; some dude beating this person up.

Editor Rob
For the website I feel listing Amazon as she sees herself is reasonable, though I understand those who have the differing opinion.

I certainly wouldn't call amazon 'it', that I feel is disrespectful.

Miss Sandy Cowell
said on 25/May/19
It was so funny to see her kicking the cr@p out of Michael Chiklis in one of the 'Freak Show' episodes tonight and throwing him out of her abode! There's over a foot's difference in height, yet he intended to get the better of HER!
😂👍
Miss Sandy Cowell
said on 25/May/19
I jumped the gun a bit last night and watched a bit of Season Four of 'American Horror Story', called 'Freak Show', and sure enough, I saw Amazon Eve starring in it - wearing high heels! She towered over everybody!
My much-awaited copy of Season Three, 'Coven', has just arrived, so that's going on now, but it was great to see a little of what lies in store for me when it's finished!
Nik
said on 21/May/19
Maybe Rob and Guiness are spots!
Miss Sandy Cowell
said on 21/May/19
Ah, bless! I bet you're envied the world over, Rob! She's quite, quite gorgeous! 😊
Nik
said on 19/May/19
It's great that her height is listed in good old eighths!
Miss Sandy Cowell
said on 19/May/19
I never knew Eve did acting! I can't wait to see her appear in 'American Horror Story', but until I do, she gets 6ft7 and three-eighths. I bet she gets the same afterwards too!
AND you've met her Rob! 😁👍
Jdubbz 6'4 3/4
said on 21/Feb/19
@Editor Rob: I trust your judgement since you have seen her in person and I have not, but why is it that you come up to just below her mouth if she's really 6'7 3/8? Proportionally, that looks very similar to 6'5-6'6 listed celebs such as Anthony Joshua. Even if she's slouching, they also seem to be slouching in their pics with you.

Editor Rob
I would say Amazon looked taller in person, I was standing the same as Joshua, but I think Amazon lost more height than me.
Bobby 178cm
said on 13/Feb/19
Rob, isn't classifying the celeb as a woman misleading? I mean, the tallest woman you've met would be Gwendoline Christie at 6'3.25, but Amazon Eve's height is based on male genetics. So, I wouldn't award Amazon Eve with the accolade of the tallest woman because it's not authentic.

Editor Rob
That is what I mentioned last month - it is an area in which I can understand that listing Amazon under female rather than male could skew a category like models.

But she identifies and went through surgery and lives life as a woman...
Colberto
said on 22/Jan/19
Hey rob, since u listed her as an average for all day and your listings are afternoon. What would u give me for my range. Depending on if I face the statidometer or not I affects the measurement. I measure shorter away. So, out of bed a decent 189cm range is about right and if I face it I can pull off 190. I would say 6'1 ¾" range or 187-187.5cm is a lunch range for me, say 2-4 or so in the day. I have managed a decent 6'1 ½" measurement twice end of day or within 5-7 hours end of day or just standing around. Even after 10+ hours I can manage a rock solid 186.5cm range or 6'1 ½" facing the stadiometer. With back against it I am shorter but still I wouldn't go under 186 range so 186-186.5 cm with back against it. I can even stretch up facing it and manage a 6'1 ¾" measurement facing it. My average at worst is ¾". at times I can be a 186 ranger then pull off a just under 6'2", 187 zone.
I will vote that amazon eve is 6'7 ⅛" because this is an average listing and she is probably 6'7 ½" during lunch time.

Editor Rob
Amazon may well fall to 6ft 7 flat and wake somewhere in 6ft 8 range.
Sandy Cowell
said on 18/Nov/18
It's only sunk in recently that Eve is a model. Well bully for her!
I found out via the female models' page.
She gets 6ft7 and 3/8ths of tall, proud, attractive woman! 🙆👍🏅
Nonbinary
said on 3/Oct/18
I think you do away with classifying height by sex. Trans heights can vary greatly based on when they transition. A woman who transitions later in life to a man will typically be shorter than a woman who has hormone therapy while her growth plates are open, for example. Just my two cents on that talk.
Allie
said on 24/Jul/18
I would never want to be this tall. I imagine finding clotes and shoes can be a hassle. But at least Eve appears to own it!
Nik
said on 5/Jul/18
@ Junior Hernandez 1990 - It would be good to see a picture of them together!
MAD SAM
said on 5/Jul/18
Tall woman 6'7.5" at 202 cm
Junior Hernandez 1990
said on 5/Jul/18
Peter Crouch will be fraction taller than Eve.
Guanzo
said on 26/May/18
Eight wonder of the World
Dream(5'9.5
said on 29/Mar/18
Rob, now that you're doing 1/8ths, maybe 6'7" 3/8ths would fit better?

Editor Rob
Considering that would be about the average that Guinness got for her, it is reasonable to go with it.
hambubger
said on 25/Mar/18
If she grew to 6'7" as a man, then transitioned into a female, I don't see how you can claim she is the tallest woman you ever met. Her height is influenced by her original male biology.

Editor Rob
Well, this topic does go beyond the talk about height, but it's a valid point about classing people based on biology.
Eliana Paachoal
said on 8/Feb/18
Rob what do you think about the real height of Marvadene Anderson?
Commenter1
said on 28/Oct/17
@ Editor Rob. I appreciate the explanation. I think my comment was somewhat relevant in that sex is related to the height. I saw people stating she is one of tallest woman on this site but that should be left for tall females, i.e. ones whose heights are directly related to their genes.
I don't think I said anything about him being unhappy or not tall. She's certainly extremely tall but this is a male height. I do think it's misleading to not mention he's a male in the description, sorry I think that is relevant.
Editor Rob: I understand what you are saying and that some people may not have been aware she transitioned, so mentioning it may be more factual and make any who were unaware, aware of the fact, as it does have an impact on height.
Commenter1
said on 27/Oct/17
I suppose my first comment won't be accepted because you cannot state facts even politely these days....
Editor Rob: unfortunately this isn't the site for that type of discussion. It's merely about height.

There's lots of topics I may have strong feelings on, but I would never mention them on this site, it's just mainly about height, with the odd discretion.

Amazon in person is certainly extremely tall and seemed quite happy in general that weekend from what I saw.
Marquis
said on 15/Oct/17
Well, that's sure intimidating, wow. She looks like she could throw you over her shoulder and make off with you, Rob.
Hopefully she was a sweetie in person.
the Slav
said on 23/Sep/17
@Rob
Looks like she's dropping a good 2 inches in the picture. Did she look 6'7 in person?
Editor Rob: I think she looked well over 6ft 6.
Nik
said on 31/Aug/17
A very towering random celeb!
RichardSpain
said on 20/Jul/17
She is very tall but nice woman, I like her.
You have good company Rob hahahaha
even
said on 19/Jul/17
a strong 6 foot 7 and 200 pounds .
lonesomebiker
said on 15/Jul/17
the dutch model martine balster is almost 4 inch taller
even
said on 5/Jul/17
a bit over six foot seven in the morning
and 6 foot 7 at night
Mark(5'9.25
said on 15/Jun/17
Quick question, Rob. Do you think she could easily clear 6'8" in the morning?
Editor Rob: around 6ft 8-8.25 yes
Mark(5'9.25")
said on 19/Apr/17
@S.J.H I hate to say this, but she is a bit taller than you.
S.J.H
said on 21/Mar/17
Little slouch with big rob she look 6'5 , i'm guessing she maybe 6'6.25-0.5 although she only look 6'6 a hair on this height chart
Nik
said on 7/Feb/17
@Editor Rob
Yes I thought about your comment when I was incorrectly claiming that Amazon Eve was the tallest woman on this site. I just did not remember exactly what you said which was that she was the tallest women you had ever met, which is not the same as being the tallest woman on this site.
Yes she certainly looks very happy in the photo above. It will come from being able to be who she always wanted to be.
Editor Rob: I'm sure she smiled with most people that weekend, seemed happy to be there.

when you are that tall, you will though get a bit tired with comments asking about height etc, I did read some of her twitter and got a sense of that.
Nik
said on 7/Feb/17
@Mark(5'9.25
I think Amazon Eve may be the tallest lady on this website. I am not certain of this though.
Editor Rob: Amazon Eve is the tallest women I've met, but on celebheights there's an entry for Sandy Allen, who is the tallest women on the site born female.
Mark(5'9.25
said on 3/Feb/17
Rob, Is this the tallest lady in your website? Maybe not, but I think she's definitely one of them. (P.S. this is the height of the look like twin 'Big Ben' that kicked me across the room in martial arts class).
Mark(5'9.25
said on 17/Jan/17
If she was wearing scandals when you met her, then this listing is legit, but my gosh..
Rob, I would argue between 6'7.25"-6'7.5", but not as low as 6'7" flat.
Giorgi
said on 5/Jan/17
Rob, she was wearing heels, right? Looks like if she stood still, she would have up to 35 cms on you.
Editor Rob: no, she is in sandals that weekend.
Sandy Cowell
said on 25/Dec/16
I never knew that she was once a he! Well, no wonder she looks 'happy and contented' (as I said before) because she is being the person she always wanted to be!
MC
said on 23/Dec/16
I have read that Amazon Eve was born a male. Is that true?
Editor Rob: yes, it is.
Giorgi
said on 21/Dec/16
She's a bit taller than my ideal ;)))
jacob
said on 8/Dec/16
She doesnt look that tall with severa (who claims to be 6'5"). So no more than 6'6".
Leonardo 1.73m
said on 25/Nov/16
This man is 6'6.75 and his girl version 6'1.75. So Gwendoline is about 2 inches taller.
187cm Human Male
said on 17/Nov/16
@Jordan More like 7'1".
Sandy Cowell
said on 15/Nov/16
I do not know who this lady is but she looks happy, friendly and contented! It is really commendable that people of unusual heights show today's youngsters that you can love yourself whatever height you are!
Christian-196.2cm (6ft5.25)
said on 30/Oct/16
Rob, she was measured as 6ft7.39 (virtually 6ft7 3/8ths). Would you say she is closer to 6ft7.25 or 6ft7.5?
Editor Rob: by teatime I think she'd be getting less than that figure and be more 6ft 7.25.

The fact Guinness had said there was 3 measurements would suggest at her low she could be not much over 6ft 7.
Jordan87
said on 29/Oct/16
Holy Mother of Hell, and I thought Gwen Christie was tall! This woman looks like a legit 6'7 which is like a male at around 7'0.
Ice
said on 28/Oct/16
@Rampage she said she has dated men as short as 5'5 ! The tallest she dated was 7 foot . Their Kids would have been enormous .
Arch Stanton
said on 1/Oct/16
@Rob, the automated height guessing system aint so practical for where you've got decimal point listings, you might want to think a way around that, I aint gonna guess her at 6'7.77 LOL.
Editor Rob: yeah I think I'll just put on nearest 1/4 inch, there's only 2-3 listings like this really.
Mark
said on 30/Sep/16
0__0 Rob, I think 6'8" is very possible since she had less footwear....
she's tall. I've seen girls that are 6'1", but not this tall.
Editor Rob: in her case, I don't think I would have guessed her taller, I can believe her measured height.

mrtguy
said on 25/Sep/16
Rob, is it true he/she's head looks bigger because she is closer to the camera and tilting her head down a bit??
Editor Rob: in person her head didn't look as big as a guy like Kingma's looked...I think just tilting eyes down 2cm adds that extra amount to her head size.
Rampage(-_-_-)Clover
said on 13/Sep/16
@Ice: 6ft4 huh? That's what I thought. But wow...he obviously seems okay with dating a girl taller than him...being that height myself I'd feel mega weird. But whatever...they make a nice couple.
Tunman
said on 10/Aug/16
The fact that her head is 11" on the scale says it all.What are the chances her (or even his) head is really 11"?She's leaning obviously at that range a 10" head is more reasonable.In other words you should look at the difference between the line at the top of rob's head and the line above hers as 10" so 6'6 and more precisely 6'6.25" since Rob is slightly over 5'8.Add 0.5" for shoes and you get 6'6.75".The minimum arguable imo but not impossible assuming the 6'7.39 is her average.possibly waking at 203 and 200 before bed.
Editor Rob: her head isn't enormous, but if you tilt your eyes down like she is, it will add more length.
Ice
said on 27/Jun/16
@Rampage her boyfriend is 6'4" , I read it online .
Damian
said on 13/May/16
Don't tell me rob's head is bigger than erika's head. Because it's not....
Rampage(-_-_-)Clover
said on 14/Apr/16
Rob, how tall do you think her boyfriend is?
Click Here
Click Here
Knappstern
said on 1/Apr/16
Don't complain Rob, if you look left toward her you'll find that you are exactly at the RIGHT height! ;-)
NBAer
said on 27/Mar/16
She looks maybe 196cm there,more like 195 range or so,but considering she has 1cm less footwear than Rob while also leaning her head down a bit,i would peg her at 197/198cm flat...If she dropped some ''invisible'' height on her back or legs though,i can believe she's about 2m tall,or just under 6'7,but 202 seems unrealistic next to Rob,unless it was a morning or in-shoes measurement.A GIANT woman,nonetheless!!...
joe###
said on 3/Mar/16
Rob, 6ft 7.39in that measure the guinness book
Editor Rob: that's the average from morning/afternoon/evening. So she probably drops to 6ft 7...surprised they didn't actually mention what the morning/evening measurements were as it would be interesting!
miko
said on 2/Mar/16
Looks like you've whipped out some good posture here Rob, just need those 12 inch elevators and you'll have her! ;)
John
said on 29/Jan/16
I had no idea that he/she/ had a page on Celebheights, let alone took a picture with Rob.
Allie
said on 23/Oct/15
Sam, she could probably lose more than 3/4 inch. After all, Gwendoline said that she loses an inch and a quarter. And she's 6'3.25.
joe @@
said on 14/Sep/15
she listed with 6'3.25 bill skarsgard
Click Here
pablo77bar(184cm)
said on 12/Sep/15
This guy/chick even drop height looks like taller than all 6'5 of the site
Rob,do you think he/she is next to Cudmore or Tyler Mane in height ?
[Editor Rob: she is smaller than tyler mane and a guy like hafthor up close. She will drop closer to 6ft 7 at night.
This listing is basically a 12-1pm measurement.]
Sam
said on 11/Sep/15
Or she could even be 6'8 upon waking up.
Sam
said on 11/Sep/15
If Rob thought she looked 6'6.5-6'7 in person then her height could very well fluctuate by about an inch or so if 6'7.39 is her average. Probably wakes up roughly 6'7 7/8 and down to 6'6.75 by noon. Wouldn't be surprised taking into account how tall she is.
Andrea
said on 11/Sep/15
Come on, 6'4.5 is obviously too low, Dmeyer, but she certainly doesn't look as tall as listed with Rob... I don't think she looks any less than 196 with Rob, maybe 196-197 range! As i said, if she got measured at 6'7.39 i guess there's not that much to discuss about, unless she got measured in shoes, which i doubt! 6'7 flat might be her real height, though, considering this was her "average measurement"...
dmeyer
said on 9/Sep/15
Looks 6'4.5 in the pic
Arch Stanton
said on 9/Sep/15
I agree with Andrea that she can give a weak 6'6 impression in the photo but I think she's clearly dropping height and not standing her best.
Arch Stanton
said on 9/Sep/15
Rob, if you didn't know the measurement in person what would you have honestly guessed for her without knowing what she got measured at. You said she looked easily as tall as Cudmore so might you have guessed 6'7.5 without knowing?
[Editor Rob: both had less footwear than me, both looked roughly similar range, except Cudmore has a better posture walking about. My impression was 6ft 6.5-7 range, so her 6ft 7-7.5 range measurement seems plausible.]
Sam
said on 8/Sep/15
To me her hands look the same size as Robs. Maybe its because the picture is taken further away. Although any 5ft8 man will look small next to a 6ft7 women regardless, and that goes for most guys that are in the typical 6ft+ range as well.
Arch Stanton
said on 8/Sep/15
Honestly it wasn't obvious to me she's tran. It might be in person perhaps but in photos like
Click Here
she can look genuinely female and quite attractive! Look at the legs there, they don't look masculine, though in really looking I suppose the shoulders and jaw are a give away.
Arch Stanton
said on 8/Sep/15
Haha, Andrea now here's a lady you can't argue is only 6'3 or 4!
Balrog
said on 7/Sep/15
Those hands, tho. Looks 6'6" range here with the footwear disadvantage then she can reach 6'7"
Tunman
said on 6/Sep/15
Apart from the fact that she's unusually tall it seems that her body makes her more impressive.
I mean big head,large shoulders,large hands.It's the first time Rob gives the impression of being not only small next to a woman but also weak.
Just by looking at her hands she seems so imposing next to him,a first honestly.
Allie
said on 6/Sep/15
While very tall, she'd probably be about Gwen's height if she was really a girl.
Sam
said on 6/Sep/15
If that was her average then she's probably 6ft7 on the dot, though its hard to tell.
EzioAuditore711
said on 5/Sep/15
She does look a little under 6'7'' actually. Maybe a strong 6'6''. Was the measurement in the morning.
[Editor Rob: it's average measurement based on morning/afternoon/evening plus lying down (at least what guinness say!).
]
joe @@
said on 5/Sep/15
Arch Stanton
because I think it would measure exactly 201.6 pictured with Rob she does not show his full height
Andrea
said on 5/Sep/15
Yeah, i am considering the fact you have more footwear, of course, which means you'd appear like a 174-175 man here! She looks maybe near 197, but if you tell me she was losing a good inch in this picture, i really have no problem to believe she's 6'7 range! Did she look taller than Cudmore in person? In any case, she's a giant woman, well not so giant if she really was a man (i didn't know that actually)... It's a bit like that girl from OITNB, who can be considered very tall or just above average, depending on how you see it :)
[Editor Rob: yes, easily as tall as Cudmore looked, although he generally walked about with better posture.]
Andrea
said on 5/Sep/15
Ezio, she actually looks in that weak 6'6 zone here, that's why i asked Rob whether she was standing at her tallest or not!
[Editor Rob: Gwendoline I thought stood very well with most people, Amazon not quite as tall, but of course I have near 0.5in more sneaker than her. Her measurement is an average, so she might be nearer 6ft 7 flat at night-time.]
Arch Stanton
said on 5/Sep/15
@joe, no offence, but why do you always copy exactly what rob has listed the person at. Seems a but pointless!
EzioAuditore711
said on 4/Sep/15
Looks like a flat 6'7''. Maybe slightly less. I don't buy almost 6'8''.
Andrea
said on 4/Sep/15
She certainly doesn't look 4 inches taller than Gwendoline... At least in this photo!
Matthew190
said on 4/Sep/15
littlesue said on 3/Sep/15
Think she maybe a Transexual which would explain the massive height more
---
Yeah she was born male and transitioned in 2004. Being 6'7" definitely makes that even tougher I'd imagine.
joe
said on 4/Sep/15
6ft 7.39in (202 cm)
Arch Stanton
said on 4/Sep/15
Click Here
She can look like 6'10 or 6'11 in photos like that.
Arch Stanton
said on 4/Sep/15
Wow. Not a good photo of her here though to be honest. She usually looks quite hot but the eyes, hair on one side and the dress here aren't bringing the best out of her in the picture. Impressive height though LOL.
Rampage(-_-_-)Clover
said on 4/Sep/15
Rob, you do know she was originally a man?
Judd ISR
said on 4/Sep/15
Finally!!!! Good listing, she's a giant lady!
Maxman
said on 4/Sep/15
Rob!!! SHE LOOKS SCARY!! :O
Gamerdudesd
said on 3/Sep/15
I thought she was 6'8. Also, 202 cm is suppose to be 6'7 1/2.
Matthew190
said on 3/Sep/15
Hmm she looks a little shorter than she was measured to me.
Andrea
said on 3/Sep/15
Rob, since it seems they accurately measured her at this mark, there's not that much to discuss about, i know! But do you think this is about 11 inches difference, considering you would appear like a 174-175 man with the shoe advantage? You seem to be about an inch above her inch so i doubt she's got a 12 inches long head... Maybe she's dropping a couple inches?
littlesue
said on 3/Sep/15
Think she maybe a Transexual which would explain the massive hieight more