Finn Wittrock's Height
5ft 8 ¾ (174.6 cm)
American actor best known to TV audiences for American Horror Story:Freak Show (Dandy Mott) and All My Children (Damon Miller). In film he has appeared in Unbroken, Winter's Tale and Noah.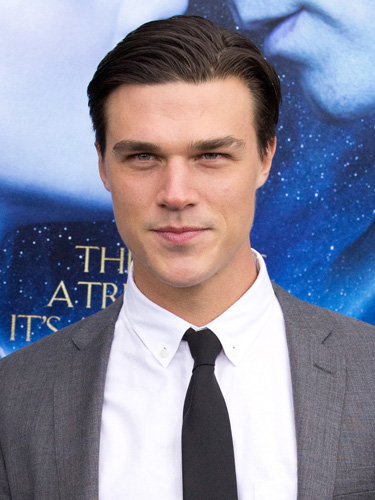 Photos by PR Photos
You May Be Interested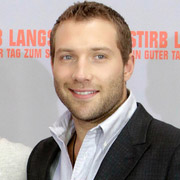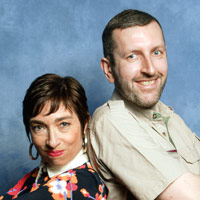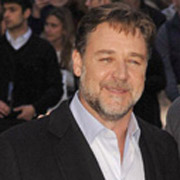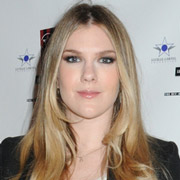 Add a Comment
21 comments
Average Guess (11 Votes)
5ft 8.89in (175cm)
khaled taban
said on 24/Jun/19
Yes, weak 5'9" is perfect for this man
Miss Sandy Cowell
said on 6/Jun/19
No, it would seem that Lady Gaga's Countess really does love him. Her playthings are Matt Bomer and Cheyenne Jackson, not to mention loads of others!
Miss Sandy Cowell
said on 5/Jun/19
Oh, how sad! Finn plays quite the innocent in the fifth season of AHS, but he's also Lady Gaga's current plaything. His punishment for falling in love with someone else, the fella who plays 'Liz Taylor', as moulded by LG's Countess, is to have his throat slit - with one of her fingernails, one which has been sharpened specifically for the purpose. I've lost count of how many times she's done this now.
And just when Finn and Denis were playing parts which were actually likeable....😿
It's not fair! In this hotel, though, I somehow think we'll be seeing him again!
I thought that Finn could pass for 5ft9, but Lady Gaga and Denis O'Hare both stand on stilt-like shoes, so any deductions I have made have been quite futile!
5ft8.75 - in the evening, and in the morning, fresh out of bed, 5ft9.25, barefooted in each case, of course. I think I'll give him the average of 5ft9. 😁
Miss Sandy Cowell
said on 25/May/19
I recognised Finn instantly as the upper-crust, inbred deranged killer with a chip on his shoulder, who has fallen for the Siamese Sisters, or at least one of them, played by Sarah Paulson. They are at war with each other; hardly the ideal situation when you share a body and have mental telepathic abilities!
😊😥
I think Finn looks just below 5ft9. Next to many in 'Freak Show' ('American Horror Story', Season Four), he looks tiny, yet compared to others, he's a giant!
Anonymous
said on 6/Jan/18
Rob don't you think he should be 5'9 at least not 5'8.75
Editor Rob: overall I thought weak 5ft 9 suited him.
Marc
said on 11/Sep/17
This is the actor I thought would make a great Nightwing/Dick Grayson. Nightwing most of the time in the comics is 5ft10
even
said on 17/Jul/17
he is a 5 foot 9 man
labrador
said on 16/Jun/17
What do you guys think his shie size is?
Lelman
said on 12/Mar/17
Brad Pitt was a solid 2.5 inches above him in the big short. This is pretty close.
Plastin
said on 15/Sep/16
I feel an awkward yet interesting but nonetheless non-homosexual attraction towards this guy when he acted as a twisted mofo.
MD
said on 9/Jul/16
He honestly does look rather short here with near 6'1" Jai Courtney. The angle is not great, but it does look a bit more than 3.75" to my eyes:
Click Here
He has decent proportions, which can make him look taller in solo shots.
Heylo
said on 6/Jul/16
lol, he looks 5'7 next to Brad Pitt.
Brian
said on 22/Mar/16
5'9" much more accurate, Brad was practically towering over him in The Big Short on screen.
Sam
said on 2/Mar/16
In The Big Short when he first walked with Brad Pitt he actually looked barely shorter which did not bode well for big Brad.
Click Here
But here Brad looks a comfortable two inches taller and I doubt those are lifts.
Click Here
However, Pitt did not appear to forget his lifts at the premiere though...
Click Here
least that upstart Gosling appear taller than him.
Click Here
Sean73
said on 27/Jan/15
Looks like an accurate height for him.He reminds me of the actor Jerome Krabbe.He's the corrupt doctor from The Fugitive.Finn could be his son!
Sam
said on 12/Jan/15
Yeah, but I don't know if 5'11" was his or his agents claim, I think it's just a contributed listing to the site that shall not be named!
fsd
said on 10/Jan/15
proportions of a 5'7ft guy but 5'9ft sounds accurate .
184.3cm
said on 9/Jan/15
5'9, 5'9.25 seems good, far away from his resume listing.
MD
said on 9/Jan/15
Which would be yet another example of an celebrity (or a lot of men in general, really) adding two inches to his actual height.
Pedro
said on 7/Jan/15
He is listed 5'11" in his resume.
Sam
said on 7/Jan/15
Yeah, he does look similar range to the late, great Mr. Hoffman.
Click Here