Jai Courtney's Height
6ft ¾ in (184.8 cm)
Australian actor known for appearing on tv show Spartacus and in A Good Day to Die Hard, Suicide Squad and Jack Reacher. His agency list him 185cm.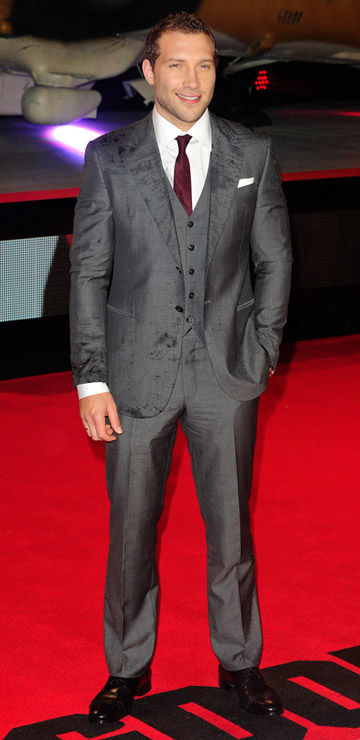 Photos by PR Photos
You May Be Interested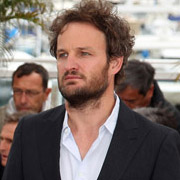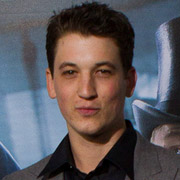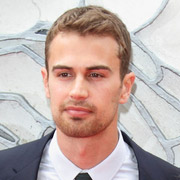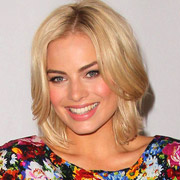 Add a Comment
55 comments
Average Guess (33 Votes)
6ft 0.58in (184.4cm)
6footTom
said on 22/Dec/19
@Dreampuffe(5'9.5")
That's a bizarre picture to judge from. Neither of them are standing straight and the picture is a bit tilted...
Rampage(-_-_-)Clover
said on 16/Oct/19
Edged out by Hedlund
Ethyn
said on 10/Aug/19
6 ft 1 👍🏻
Nothing more.
berta
said on 28/Jul/19
i thik he could be 184,5 range
Nik
said on 9/Jun/19
All the vowels are in his name! The average vote works out to be 6'0.49" after 29 votes!
Rampage(-_-_-)Clover
said on 2/Oct/18
I think this guy would edge out Cavill.
Jafars
said on 23/Mar/18
I really don't believe the 3/4 listing. Jai looks a solid 2 inches under Joel Kinnaman EVEN with footwear advantage... He looks as stocky as Cavill does next to 6'2 guys, but with legitimate reason; they are much more 184 than 185.
Edimar1.84
said on 26/Nov/17
his shoulders range is very low, maybe for this reason he looks 5ft11.75, but his head is big, So he realy is about 6ft0.5/75
Slim 184
said on 5/Nov/17
NEEDS the full 6'1" upgrade, he's 185.5 Cm as he had Andy Whitfield by 3 inches.
Dreampuffe(5'9.5")
said on 16/Oct/17
He's looks 186 cm with Miles Teller.
Click Here
Dreampuffe(5'9.5
said on 5/Oct/17
Hhmmm... rob, this is a weird picture, but maybe I'm being fooled here.
Click Here
Editor Rob: I don't think it's going to show the real difference, which I think is probably going to be unnoticeable to many folk if they saw these 2 burly fella's standing beside each other.
Anon
said on 2/Sep/17
Shorter than Jason Clarke and Will Smith.
Slim 182 cm
said on 29/Jul/17
Okay, he's 6'0.75. Haven't seen a lot of him tho.
Slim 182 cm
said on 20/Jul/17
Shorter than will smith, what else?
Rampage(-_-_-)Clover
said on 20/Jul/17
He looks about 6ft1. This is fair. Good build makes him look taller though...
Slim 181 cm
said on 8/Jul/17
TBH, in Spartacus he doesn't look the full 6'1, only 184. Don't forget he may have the proportions of a taller man. At worst he's 6 ft flat and best 6'0.75. So jai gets 6'0.5 from me 😁
highlysuspect
said on 30/Jun/17
Don't think he's quite this tall. Closer to 6 flat than 6'1 I feel. Also hedlund looks a full inch taller and deserves an upgrade as he's at least 6'1.5
Brett
said on 29/Jun/17
Rob,
Hope you well... Saw Jai in Sydney recently walking with his new girlfriend... walked straight past him - funnily enough Russell Crowe was in the same pub in East Sydney.
Jai is actually hugely stocky and bulky currently... easy 184-185... no more Crowe about 180-181cm but he had some big runners on.
Editor Rob: 👍
Mark(5'9.25
said on 26/Jun/17
Actually Rob, This is the only good non photoshopped gif I can find with Henry Cavill and Jai Courtney.
Click Here
Mark(5'9.25
said on 26/Jun/17
He's taller than Miles Teller.
Click Here
Houss
said on 8/May/17
berta said on 5/May/17
for some reason he can look weak 184 guy but beside guys like willis and arnold you can see that he realy is about 185
Do you think he's taller than Arnold?
berta
said on 5/May/17
for some reason he can look weak 184 guy but beside guys like willis and arnold you can see that he realy is about 185
Sam
said on 30/Apr/17
He has a REALLY big head.
Arch Stanton
said on 30/Nov/16
Looks really bulky at present, 220 pounds range he looks currently to me.
josh jeffords
said on 1/Nov/16
Weight will vary a lot seen him slim to athletic even fairly buffed up.
On the low thin could maybe hit 185-190 average over 200, 215 when training.
Peter 179cm
said on 28/Oct/16
Well he certainly looked atleast the same height as Will Smith and not much smaller than Joel Kinaman.
He's definitely around the 185 mark,6'1 is not out of the question either.
ds
said on 21/Oct/16
Not a chance - at most 5ft11.5
Josh Jeffords
said on 8/Oct/16
Wow nice suit.. anyway dude looks taller than 6 1 often so this is surprising.
I've seen him billed at 6 3 or 4 he also has a very tall guy build.
It's possible he intentionally under states his height.
6ftJoe
said on 7/Oct/16
he has an inch on will smith on suicide squad
Halb
said on 19/Jun/16
What's his weight?
Rampage(-_-_-)Clover
said on 15/May/16
Rob, which of these is most likely?
A) 188cm/186cm
B) 187.5cm/185.5cm
C) 187cm/185cm
D) 186.5cm/184.5cm
E) 186cm/184cm
Editor Rob: C range I'm happy with, how much above/below that is possible? Always a chance of a half cm...
paulkersey32
said on 2/Apr/16
I don't believe hes this tall, I give miles twllar advantage in clear pics of them dudes 6.05 with miles 6 1"
paulkersey32
said on 1/Apr/16
If people think Bruce Willis is still 6' are sadly mistaken, hes much older and thinner. I always thot this guy 5 10. Its true his big head and small build make him look shorter
Rampage(-_-_-)Clover
said on 25/Mar/16
Out of bed: 186-187cm
Before bed: 184-185cm
NBAer
said on 16/Feb/16
He can look shorter than 185,because of his big head size,but he generally looks a minimum 183cm.In Terminator Genisys,i thought he was like barely 180 besides 157 Emilia Clarke,but that was probably due to low camera angles.
John
said on 3/Feb/16
Rob, Jason Clarke looked a half inch taller than him in Terminator: Genesis who you have listed at 185 cm as well. So maybe downgrade him to 184 cm or upgrade Jason to 186
Editor Rob: with hairstyles, sometimes determining a half inch can be harder
Dan
said on 2/Oct/15
I would put him at 6' 0.5".
Rampage(-_-_-)Clover
said on 30/Sep/15
Rob, how tall do you think he'd measure out of bed?
[Editor Rob: probably 187 range comfortably.]
Sammy Derrick
said on 16/Sep/15
In Terminator Genisys the mugshot of his character is 6'3.
Dmeyer
said on 27/Apr/15
Solid 1 in under headlund whom i met and seemed no more than 186-7cm so 184cm is possible , in the pic i had with him i looked similar to how j'ai looked but i had 0.5in more shoes
Rampage(-_-_-)Clover
said on 24/Apr/15
Rob, is the full 6ft1 possible?
[Editor Rob: he can look near enough it.]
MD
said on 8/Apr/15
For reference with a 6'1.25" Garrett Hedlund:
Click Here
Click Here
Click Here
They are also a pretty good example of how angles can show different heights.
Chris
said on 6/Apr/15
Yeah, he's also my type, Rampage.
Rampage(-_-_-)Clover
said on 6/Apr/15
Impressive looking dude...
Matt 184.7-186.7cm
said on 12/Nov/13
This guy went to my highschool... what a small world after all...
cole
said on 11/Oct/13
Rob didn't you originally have him at 6ft flat?
I think he's in the 183-184 cm range to be honest. Bruce Willis strikes me as more of a 178-179 cm guy now a days, and Jai looks about 2 inches taller.
[Editor Rob: I added him at what I saw he was listed by his agency, 185cm.]
Yaspaa
said on 2/Jun/13
Looks about 1.5" taller than Willis in the promo pics.
BRUTAL
said on 30/May/13
Looks 6ft 1, not much more. Willis has clearly lost height from his peak 5ft 11.5 days so the comparisons add up. 6ft 1, maybe slightly over 6ft 2 with the right shoes on.
Ash Navarre
said on 18/May/13
This guy looks tall and imposing. This is really how tall a full and strong 6'1" flat can and should look.
Dmeyer
said on 21/Feb/13
6'0.75 best height
matt678
said on 19/Feb/13
6ft1 flat in my opinion
NYCTheatreguy
said on 14/Feb/13
Saw the latest Die Hard last night in NYC and saw the two stars in person, up close for several minutes on the red carpet (I was less than 10 feet away). Jai has no more than two inches on Bruce. If we accept that Bruce is in the 5' 10" to 5" 11" range (which seems to be accurate and agreed upon) then Jai is between 6' and 6' 1" so the above height of 6' 3/4" is good. 6' 2" is out of
the question.
Shocked101
said on 7/Feb/13
Upgrade him now. 6'2 - I'm not having 6ft rob!
Click Here
with willis
[Editor Rob: well he's not 6ft, he had 185cm on his resume, which he looked on spartacus]
Shocked101
said on 7/Feb/13
You have to be joking. 6,2 min