Amber Rose Revah's Height
5ft 4 ½ (163.8 cm)
English actress, best known for playing Dinah Madani on Marvel series The Punisher, Miranda in Emerald City and Mary Magdalene in Son of God. In the Spotlight directory, she listed her height as
"5 feet 4½ inches"
tall. In this convention photo I had 1in sneakers, she had about 2.3-2.4 inch boot.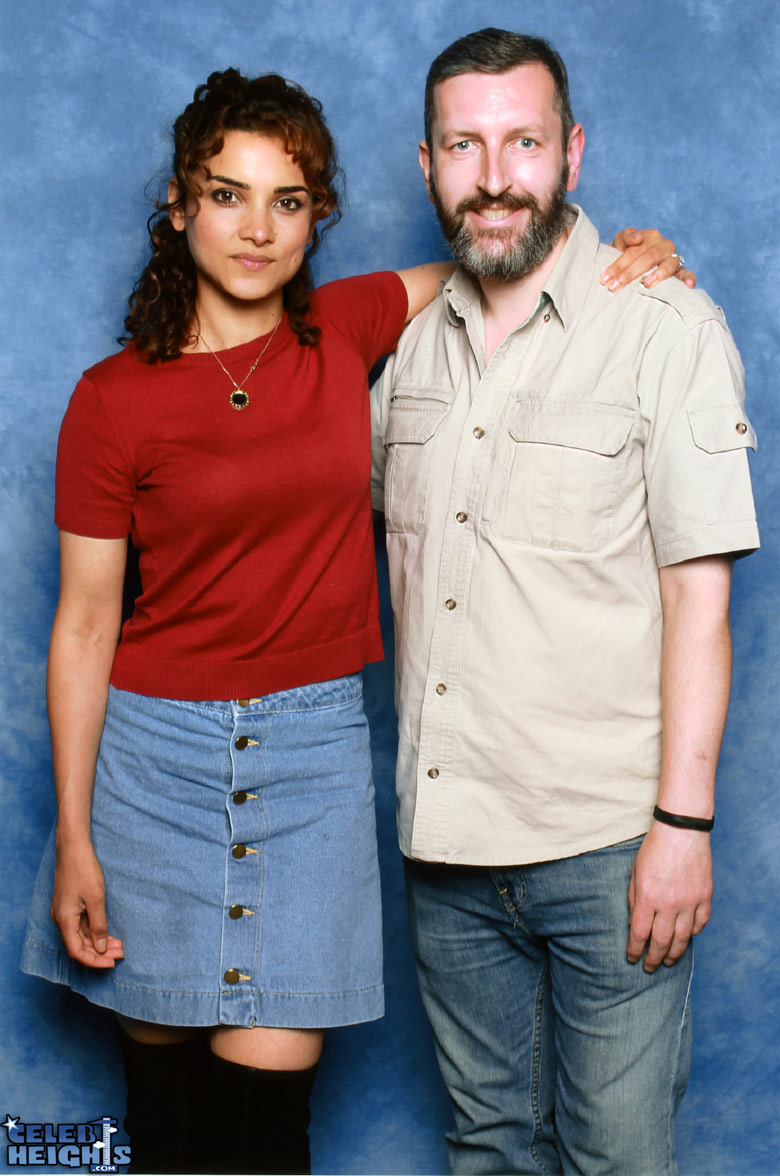 5ft 8 Rob and Amber at LFCC 2018
You May Be Interested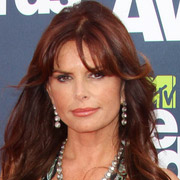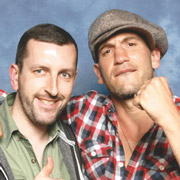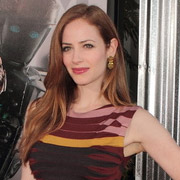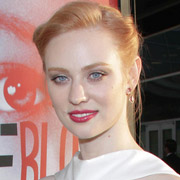 Add a Comment
17 comments
Average Guess (10 Votes)
5ft 4.3in (163.3cm)
Nik Ashton
said on 23/Jul/20
Look at this:
Click Here
Nik Ashton
said on 1/Aug/19
I doubt she is under 5'4.5"!
Frost
said on 4/Jun/19
@rob at 5'4-5'5 even 4 inch boots would make her diminutive with the cast. The men range from 5'11 to 6'1" and are also wearing boots/shoes...
Punisher has a relatively small cast so that's magnified.
Rob Parkers
said on 20/May/19
That is BS, she is no more than 5'2" at best....in all the Punisher episodes she is wearing 4 inch boots and still is much smaller than the other characters who are towering over her.
Andrea
said on 13/Feb/19
She has a good amount of hair, which can skew things a bit, but considering her footwear advantage, she looks more 163 than 164 here...
JG
said on 12/Feb/19
I read 5'5", but would put her at 5'4.5"
SMART BERRY
said on 27/Jan/19
So pretty girl 164 cm no doubt can claim 5'5" on good days too
Sandy Cowell
said on 21/Jan/19
⭐️ I used to have a skirt like that, only slightly longer!
Then when I cast my mind back to the Seventies, my first grown up skirt was just like that! I was a kid of 15, and had minimal fashion sense! Mind you, it looked the part! The belt was advertising coca cola, of which I've never been a fan!
Sandy Cowell
said on 20/Jan/19
@ Rob - Thanks, I have heard of Netflix and will contemplate getting their services - once I have worked my way through my entire DVD stack!
Just to think, 'Boardwalk Empire' was stagnating upstairs for over three years, and it wasn't until I came out of hospital on crutches that I actually got round to watching it. It was SO addictive, that I bought series 2 and 3 before I'd even finished the first one, the entire collection inevitably following. The people who were in it were a revelation, apart from Steve Buscemi and Michael Pitt, those two guys together being the major reason I investigated the series in the first place. Now I want to see it all again!
😂😂😂
I consider myself very lucky to have so much material to watch anyway! 😉👍
Cheers Rob! 😁🎬
Sandy Cowell
said on 19/Jan/19
Ah! The fact that she took the part of Mary Magdalene has made her instantly interesting. I haven't even heard of the film 'Son of God', and it might well be worthwhile checking this film out.
Have they made the film 'The Punisher' into a TV series? Then when is it coming over to GB? 😉
I think Amber is honest enough to have given her correct height, so 5ft4.5 it is then! 😊💐🌸

Editor Rob
It's on Netflix, which is worth getting for the amount of stuff available.
Tunman
said on 18/Jan/19
Looks 167 minus shoe advantage exactly in that 163,5-64cm range.Very beautiful.
@Josh
Actually that's bang on average for youngsters in US/UK.Well,posibly for white girls it could be a full 5'5 with other minorities bringing the average slightly lower.But even then still fairly average.
Nik
said on 18/Jan/19
I will offer Amber Rose Revah 5'4.75"!
Josh Jeffords
said on 28/Apr/18
Agree very pretty looks low average for height.
Give the poor girl a sandwich shes awful thin.
Tall Sam
said on 16/Apr/18
Yeah, she can look 5'6" in scenes even though she's more right on an average woman's height.
Nik
said on 15/Apr/18
5'4.5" - 5'4.75"'!
Nik
said on 15/Apr/18
5'4.5" - 5'4.75"'!
Tall Sam
said on 12/Apr/18
Very pretty actress and seems tough too (though the writers kind of botched her Punisher character, this is not her fault). She looks a little taller than this but I think is usually in well heeled shoes on The Punisher.

Editor Rob
She has a slender look which definitely can make her look taller in photos, even 5ft 6 range!
Before the Spotlight casting database changed their listings to whole inches, there was a ton actors and actresses with half inch listings.
Amber was one of them. In latter years was rounded to 5ft 5, but her original height at age 19 was
5ft 4 1/2 inches
.