Andrew Flintoff's Height
6ft 3 ¾ (192.4 cm)
English former cricketer, turned TV presenter. In the Express he said
"I'm 6ft 4ins"
.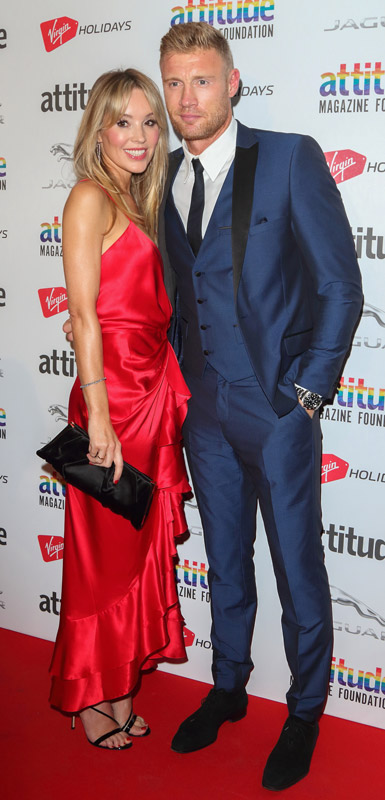 Photos by PR Photos
You May Be Interested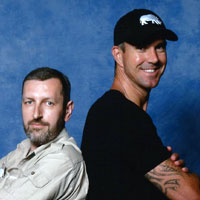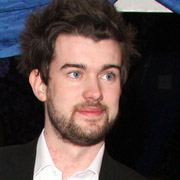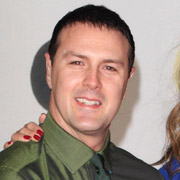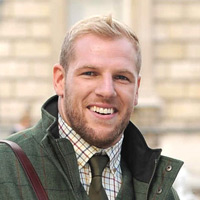 Add a Comment
46 comments
Average Guess (18 Votes)
6ft 3.76in (192.4cm)
Inches_to_cm
said on 22/Nov/20
Yeah 6'1.5 seems right for Johnson, maybe 6'2 max (see here with Cook who is 189cm on Celeb Heights:
Click Here
)
Rajiv roy
said on 22/Nov/20
@ inches to cm, perry isn't 176 cm or 5'9.25. 5'9.5 is actually 176.5.looks barely 5.8 with steve smith in a youtube video.warner was there too in that video.johnson is 6'1.5. Google listing is off by an inch.
Rajiv roy
said on 21/Nov/20
@ dave mills, i think abd is 5.11, du plessis 5.11 and a half and miller 6. Steyn is 6 foot as well. But david millers forehead is pretty big.
Rajiv roy
said on 21/Nov/20
@ inches to cm, 5.11 on the dot for jonny bairstow is possible. Root is 6 foot and stokes anywhere from 6' 0.75 inch to 6'1.
Inches_to_cm
said on 21/Nov/20
Rajiv - Equivalence is a little difficult to say. Some people say add 5 inches, some say 6, some say 7.
Since we're talking about cricket, and Ellyse Perry of Australia is listed at 5'9.5, would that make her the same as a 6'2.5 male then (as per your assumption), like a Mitchell Johnson (going by his listing again)? I think that it may be easier to make comparisons by looking at distributions of individual populations and the different percentiles therein, rather than just adding on half a foot or whatever.
Anyway, Equivalence is interesting, but don't know if it has any practical use.
Rajiv roy
said on 21/Nov/20
@ Inches to cm, yeah steyn is 6 foot.fast bowlers are generally tall.so his height looks on the shorter side.actually i want to know that if a 5.2 female is roughly equivalent to 5.7 male then 6.2 female should be equivalent to 6.7 or it would be more.
Inches_to_cm
said on 20/Nov/20
@Rajiv roy, what do you think of Bairstow? Here's a picture of Stokes, Bairstow and Root all together standing at attention with heads bowed down (
Click Here
say the latter two are pretty similar? Which, if Root is 6'0, would put Bairstow in the 5'11-6'0 range, rather than his current online listing of 5'10. Stokes seems to be significantly bigger than these two though.
Dave Mills
said on 20/Nov/20
@Rajiv Roy De Villiers,Du Plessis,Miller and Steyn are all some kind of 5'11 guys.here's my guesses.
1. De Villiers - 5'11- 5'11.25(probably the shortest of the bunch)
2. Du Plessis - 5'11 - 5'11.5
3. Miller - 5'11.25 - 6'0.25(posture varies too much,but could easily be weak 6 footer)
4. Steyn - 5'11.5 - 6'0(could be the tallest but Miller's posture variations makes me unsure)
Inches_to_cm
said on 20/Nov/20
@Rajiv roy, just had a look at some pictures of Steyn with Faf Du Plessis and yes, Steyn definitely looks taller. 6 foot it is.
I guess there is a fast bowler effect after all, I'd say the same would hold with basketball players under 6'3 or so, they'd look positively tiny on the court next to the dudes 2m and over.
Rajiv roy
said on 18/Nov/20
@ inches to cm, faulkner could be just shy of 6.1 mark. So 6'0.75 inches or 184.8 cm is believable for him. But at the end of the day i am waiting when will rob add a cricketer.
Rajiv roy
said on 18/Nov/20
@ inches to cm,these are all aussie cricketers height
1. Paine - 5'11.25
2. Labushagne- 5'11.75
3.smith- 5'8.5
4.warner- 5'6.25
5.finch- 5' 8.5
6. Khwaja- 5' 8.25
7.lyon- 6'
8. Cummins- 6'2.75
9.pattinson- 6'2.25
10.starc- 6'5
11. Hazlewood - 6' 4.75
Morkel and broad are 6' 5.25 or 196.25 cm tall.you cant get more accurate heights than this.
Mohammed irfan who is claimed to be the worlds tallest cricketer is only😲😲😲6.10 inches tall and not 7.1 which is listed in google.
Rajiv roy
said on 18/Nov/20
@ david mills,i think kohli is 5.9 and a quarter. Steyn looks 2.75 inch taller. He is 6 foot.msd is 5 foot 9 and a half maybe. Hashim amla probably quarter inch higher at 5'9.75 inch. Abd 5.11 and a quarter. Du plessis 5.11 and a half. David miller 5.11 and three quarter. Gayle 6.3
Dave Mills
said on 18/Nov/20
@Rajiv roy I don't think MS Dhoni at age 39 has lost any height, it's his posture that seems to vary so anything around 5'10 seems fair alsi I'd agree Dale Steyn often looks a good 2.5-3 inches taller than 5'9 Virat Kohli and I remember him looking 1.5-2 inches taller than 5'10 listed Hashim Amla,as for AB de Villiers he debuted at the age of 20 so might have grown a cm or two in his initial years, Chris Gayle is even more interesting since Google lists him at 6'2 but never looked that short , he often gets mentioned during matches as 6'4 or 6'5 but I'd assume he is a legit 6'3.
Inches_to_cm
said on 18/Nov/20
And of course, Jimmy Faulkner, mentioned by Dave, is an interesting one. I'd never have put him above maybe 184cm, but he's listed at 186cm! Could be because he seems to stoop more than other cricketers (surprised because people who bowl pace should know the importance of good posture).
Inches_to_cm
said on 18/Nov/20
Rajiv, since you seem to be fairly knowledgeable about all this, what do you think of the following guys?: Marnus Labuschagne (who doesn't seem that tall but does appear to tower over Steve Smith), Tim Paine, Nathan Lyon, Usman Khawaja and the formidable pace foursome (Starc, Hazlewood, Cummins, Pattinson)?
Have been watching the excellent Amazon series "The Test" these days, which is where the question comes from. Would recommend to any cricket fans here.
Inches_to_cm
said on 18/Nov/20
Steyn may look shorter than he is because pace bowlers outside India are typically north of 6'0....so when we see someone like Steyn, we may compare them to the likes of Morne Morkel and Mitchell Starc, and so downgrade them in our minds.
Rajiv roy
said on 17/Nov/20
@ dave mills, yeah you are right about rahul dravid. He was 5.11 in early 2000s now he is about 5.10. Subhman gill, a new star of indian cricket looks 5.11 to 5.11 and a quarter inches tall. Dhoni was 5.10 and a half now 5 foot 9.5. Abd is legit 5.11 . Gayle a legit 6.3. Greame smith also a 6.3 guy.steyn has to 6 foot. I saw a cpl match in youtube where steyns eye level reached gayle's middle of two lips. That is 3 inch difference. Steyn acted in a movie called blended. I saw a pic of him with hollywood actor adam sandler who is just under 5.10. Steyn looked 6 foot there. I am like rob who is good at guessing height. Sorry my english is bit weak. This is not my native language.but look , i have seen so many cricket matches that i can guess cricketers height accurately.
Dave Mills
said on 17/Nov/20
@Rajiv Roy cricketer's height are way more complicated to track than it looks , for ex Rahul Dravid(listed 5'11) already seems to have lost some height at age 47 in his more recent pics with Shubhman gill ,also in 2004 he somehow ended up looking taller than 6'0 listed Shoaib Akhtar, MS Dhoni somedays he can looks as short as 5'8 other days he almost stood eye to eye with James Faulkner (listed 6'1.25),Ab de Villiers whom you're assuming to be around 5'11 often looked to only 2 inches shorter than a 6'3 listed Chris Gayle but ends up looking way shorter than 6'2 listed Graeme Smith. it's all pretty difficult to predict.
Rajiv roy
said on 14/Nov/20
@ inches to cm, if anderson is 6.2 then there is no way steyn is 5.10. Even if he is measured flat 5.11 i will be surprised. Steyn looks to tall to be 5.10 to 5.11 only.he is 6 foot. Looks 1.5 inch shorter than anderson. Anderson is 6 foot 1.5 inches
Inches_to_cm
said on 14/Nov/20
Rajiv roy- Having said that, I think you are about right for Root, Anderson may be 6'2 on the dot, Morgan 5'8-9, Stokes would be 6'1 approximately, but maybe slightly less. Kohli seems alright, Dhoni would be around half an inch taller than him perhaps, Sachin seems accurate as does Gayle, Warne would be 5'10.5-5'11.5 (I think he's listed at 5'11 over here), Steyn would be 5'10-10.5 (I think 6'0 is too generous for him) and ABD would again be 5'11-6'0. These are all educated guesses though, haven't studied them too closely.
Inches_to_cm
said on 14/Nov/20
@Rajiv roy - I guess there isn't much demand? Cricket isn't incredibly popular in the UK, and certainly not in the US or Europe. The South Asian visitors on this site seem to be more interested in the heights of Bollywood actors, which makes sense as actors tend to exaggerate their heights more than athletes do.
I would like Rob to add more cricket players as well, but it's understandable why he hasn't done so yet.
Rajiv roy
said on 12/Nov/20
@ inches to cm, not sure when will rob paul add more cricket players? But these are some of the popular english cricket players probable height
1.root - 6 foot
2.anderson- 6 foot 1.5 inches
3.morgan- 5 foot 8 to 5 foot 8.5 inches
4. Stokes- 6 foot 1 inch
Other notable cricket players height from other countries
1. Kohli- 5.9 to 5.9 and a half
2. Dhoni_ similar to kohli
3. Sachin_ 5.5
4.gayle _ 6.3
5. Warne_ 5.10 and a half
6. Steyn_ 6 foot
7. Abd - 5.11.
I request you please add one of these cricketer rob my bro.
Inches_to_cm
said on 12/Nov/20
Pace bowlers tend to be the tallest of the lot, like Freddie. Speaking of, could you give an estimate for Jofra Archer, often called "not the tallest" by commentators? Wiki lists him at 182cm but I think that's a bit too low.
Here he is with England Test captain Joe Root, who is 183cm as per Wiki (and this seems alright).
Click Here
Mimi
said on 10/Oct/20
Rob how tall do you think is the woman beside him? 5ft9?

Editor Rob
I believe his wife was a model near 5ft 9 is possible yeah.
the name's Sam
said on 4/Jul/20
Flintoff was easily in the 192.5-193 cm range he looked 6'4" when he played back in the day
Height Guy
said on 18/Sep/19
Hey Rob,
Wasim Akram a famous Pakistani cricketer was actually considered really tall in his time ( mid eighties to late 90s). His bad posture makes him a very interesting candidate for height measurement. He himself claimed 6 feet 3 for himself. Some people who saw him claimed 6 feet 4 in youth and decrease later.
Here is 1 pic with Flintoff and 1 with Kevin Pietersen (though both not very clear). Any thoughts:
1 Flintoff
Click Here
:
2- Kevin Pietersen
Click Here
:

Editor Rob
6ft 2-3 may be a possibility
Wrestling Fan
said on 26/Aug/19
Rob you've had him at best here at 6'3¾".
If you're planning to meet your next English Cricket player,then please meet Steve Harmison.
He's listed at 6'4" but I think he and Flintoff are almost same.
Dream
said on 1/Jun/19
Maybe 6'3 5/8". Dan Snow towered this man, when they were on their barefeet.
Sakz
said on 4/Nov/18
@Zahid I would put Anderson closer to 6'1. Flintoff is leaning in that picture so I can see him being slightly over 2 inches taller.
184guy2
said on 30/Oct/18
If Pietersen could be just over 6'4 , than Anthony Joshua is no way under 6'6
Zahid
said on 30/Oct/18
Nice to see another cricketer. I don't see Freddie being taller than 6'3.5". Here he is with 6'2" ish Anderson:
Click Here
Freddie has always been about 0.5" shorter than KP.
Rampage(-_-_-)Clover
said on 29/Oct/18
Pietersen I suppose could be a fraction over 6ft4
Arch Stanton
said on 26/Oct/18
Big lad, I had always thought of him as a proper 6 ft 4, but seems Kevin is a bit taller.
Sakz
said on 26/Oct/18
@Rob Do you really think he's only 1/4 inch shorter than KP? Looking at some photos it seems a noticeable amount like 1/2 inch.

Editor Rob
Could make a case for 6ft 3 5/8th and Kevin 6ft 4 1/8th, those wouldn't be much of a surprise under the stadiometer.
secondrowback
said on 25/Oct/18
Had guessed him at 6'3.5
At the outset of his international cricket career he was described as 6'5. He is definitely shorter than Kevin Pietersen, who is a solid 6'4.
Mimi
said on 25/Oct/18
How tall do you think is that woman beside him? Possibly 5ft9.5ish?

Editor Rob
She could be near 5ft 9, I'm not sure he's standing as good as her.
Agent Orange
said on 25/Oct/18
A very fair listing Rob👍
Sandy Cowell
said on 25/Oct/18
@ Rob - Re: Top Gear.
No wonder I didn't know! I have seen Top Gear a few times and I did actually enjoy it, but I don't go out of my way to see it!
Chase
said on 24/Oct/18
Click Here
Probably the best pic you'll find with Kevin Pietersen. Looks a half inch short imo. This is the highest he could be.
Nik
said on 24/Oct/18
6'4" is only a slight round up for Andrew Flintoff!
Sakz
said on 24/Oct/18
Good addition Rob! Was actually going to request him but as he's best known for cricket wasn't sure you'd want to give him a page. He is edged out by Pietersen so a fair listing though my initial guess would have been around 6'3.5.
Sandy Cowell
said on 24/Oct/18
⭐️ Mr Flintoff is the second Andrew to grace this website whose name ends with the letters O-F-F!
We also have horror specialist and Wishmaster General, Andrew Divoff! ⭐️
Rampage(-_-_-)Clover
said on 24/Oct/18
Rob, why not the full 6ft4?

Editor Rob
I think compared to genuine 6ft 4 guys like Kevin, he's not quite in that range, but close.
Sandy Cowell
said on 23/Oct/18
I know the name but haven't the faintest idea what sort of programmes he presents. Ones about cricket perhaps? 😴
That means I'm plumping for the average of 6ft3.75 - one vote, which I have now doubled!

Editor Rob
He's going to be one of the 3 Top Gear presenters but has hosted a few smaller shows in recent years.
Zampo
said on 23/Oct/18
Finally...about time Flintoff was added! lol.
Can't argue against this listing. Pretty fair.
Dream(5'9.5")
said on 23/Oct/18
He seems slightly shorter than Kevin Pietersen.