Angela Griffin's Height
5ft 8 (172.7 cm)
British actress best known for roles on ITV soap Coronation Street, Waterloo Road and Lewis. In a 2006 article it mentioned
"Angela, who is 5ft 8in, weighs a healthy 9st 12lbs after following an exercise regime and eating a well-balanced diet"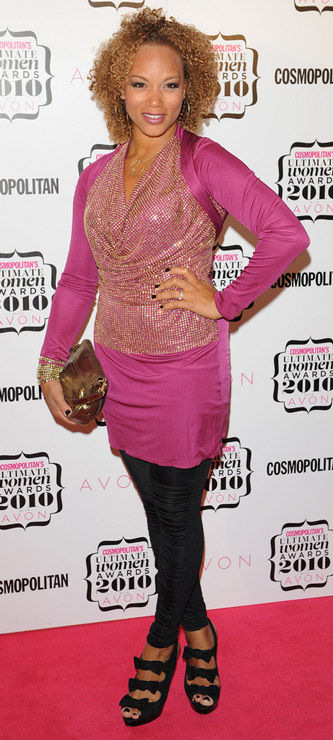 Photos by PR Photos
You May Be Interested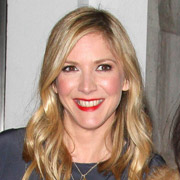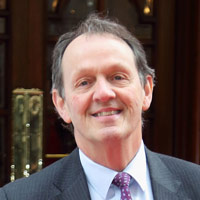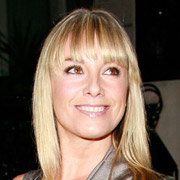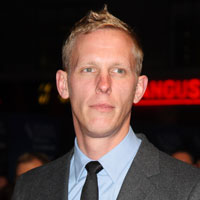 Add a Comment
15 comments
Average Guess (10 Votes)
5ft 7.95in (172.6cm)
Miss Sandy Cowell
said on 26/Feb/21
Now I know why I didn't think Angela was as tall as she is; her policeman boyfriend, who had a horrible racist father, was huge, and when he went for her throat on her wedding day, which the drunken Jim MacDonald spoiled, she looked tiny, so I reckon the boyfriend, Alan, must have been 6ft3 or 4.
I recognized the guy who played Angela's Fiona's brother to be the tall doctor guy from EastEnders, who went out with Kat Slater.
5ft8. 😁💐
Miss Sandy Cowell
said on 19/Oct/20
The banter between Angela's hairdressing character, Fiona, and Tracy Shaw's tall hairdressing character, Maxine, often sounds like two young guys comparing notes!
NOT very ladylike!
👩👱‍♀️...😯😟🙊
👖👖
Angela gets 5ft8.
Miss Sandy Cowell
said on 16/Sep/20
Ooh! Angela's character just came out with, "It stunk!" 😷
Speaking like that was a major crime in my Mum's books. I came out with that when I was seven, and my Mum yelled at me, "It STANK! It's STINK, STANK, STUNK!"
Looking back now, it was extremely funny how seriously she took grammar, and I suppose it has rubbed off on me. That was one of my earliest memories of her correcting me, and the difficulty I had in keeping a straight face when I had to repeat what she'd said!
Angela gets 5ft8. That came as a surprise, I can tell you! Since I found out her height, and she reappeared on the Classic showings, I've done nothing but take in her tall height - and tall she most definitely is.
😁👍💐🤣🤣🤣
Miss Sandy Cowell
said on 27/Apr/20
It hasn't taken long at all for Angela to make her presence felt in 'Classic Coronation Street'. She's dating Steve 🍔 and in this afternoon's episode, she had a real go at him for being overly extravagant and going to loan sharks. Had I known back in the nineties just how tall she is, and ferocious with it, I'd have put my trainers on in Steve's situation and zoomed off - she's fearsome and vicious! 🤪 Oh, pardon me, it wasn't necessary; Angela threw Steve's odds and ends out of the window, so I guess poor Steve will have to return home to Mum and Dad! 😝😭
5ft8
Miss Sandy Cowell
said on 25/Mar/20
She's arrived in 'Classic Coronation Street' now, and I think it's because she was hanging around with a decently postured Steve MacDonald 🍔 that I never really took in her tall height before. When she stands with the rest of the female cast, yes, I CAN see that she is tall.
5ft8.
Nik Ashton
said on 19/Oct/19
@ Rob - I think you would probably edge Angela out but I am not sure I would! You, Angela, and my good self, are all exactly the same age as each other!
She is originally from Leeds!
Miss Sandy Cowell
said on 13/Aug/19
Angela will be coming back to 'Coronation Street' it seems! Then we will be able to take in her height. I never knew she was THAT tall!
Would you believe she had a secret daughter with Steve? She is the 5ft5 Emma, played by Alexandra Mardell.
5ft8. 😉
Sandy Cowell
said on 10/Jul/18
No! That is amazing! I would have guessed about 5ft5 for Angela. Never once did I take in that she was THAT tall!
I will go with 5ft8. Just because I never noticed her tall height, it doesn't automatically mean that I should lop bits and bobs off my estimate; that wouldn't be just or fair!
Yeetzus
said on 23/Nov/16
Seen her on Ordinary Lies. Did look above average to be fair.
CD
said on 1/Jan/16
I've seen some 5ft 7.5 listings out there for Tracy Shaw, don't know whether that is nearer the mark. I think she was quite similar height to her on-screen husband Steven Arnold (played Ashley Peacock), and he is given 5ft 7 by his agency.
div
said on 31/Dec/15
Rob why don't you add Tracy Shaw. The girl who played Maxine .
Editor Rob: I'd forgotten about her, I see on her site she had 5ft 8, but didn't look that tall.
Greg
said on 10/Jan/14
Not quite the 5'8". I saw her with some guy at one of the overground tube stations on the Picadilly line. More like 5'7".
anonymous
said on 27/Nov/13
How tall is he girl who played the girl Maxine who was her co star in the British soap Coronation Street?.
[Editor Rob: she gives 5ft 8]
little sue
said on 14/Nov/13
Yes I,ve seen this height mentioned a few times in Women's mag's. She always mentions that she has big feet too, think she was a size 9.
Arch Stanton
said on 14/Nov/13
Yeah she's quite tall for a woman, I would have guessed about this.