Australian actor, known for playing Tucker in the Insidious films and for roles in TV series like Fargo, Shut Eye and Nightflyers.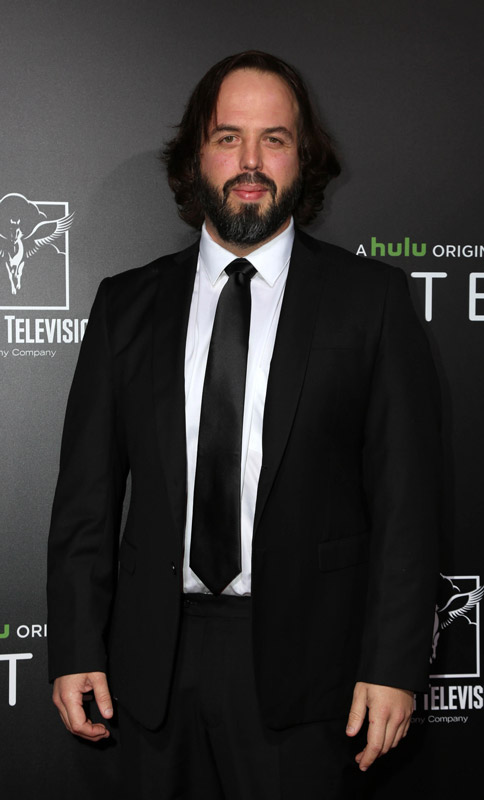 Photos by PR Photos
Miss Sandy Cowell
said on 17/Mar/19
@ Rob - Thanks for the 'Nightflyers' info! I can see Angus being a sci-fi buff in real-life! He makes for a very convincing one in the 'Insidious' movies!
Yes, 6ft0.75 seems highly likely for Angus.
Miss Sandy Cowell
said on 14/Mar/19
Oh, that is so wonderful now to have both Elise Rainier's luvverly boyzz on Celebheights! Yippee!
I saw him munching away the other night in the second 'Insidious' chapter! Being openly greedy can be so funny; I think the Americans saw the humour in it before we British, but it was quick to catch on.... 😋🍱🍰🍫🍢🍟🍔
Angus is definitely a tall lad, and over 6ft by half-an-inch at his smallest time of the day doesn't surprise me at all. He probably wakes up at just over 6ft1, but I think a lowest height of 6ft and a half-inch is likely. In fact, I have decided that 6ft0.75 is possibly his afternoon height, so he can have that from me! I know he'd do me the massive favour of eating all my scraps if he popped up in one of my dreams, and I was a kid again, throwing my potatoes noisily down by the side of the dinner table and getting a thoroughly good roasting if I got caught! In the end I took to sprinkling them round the garden, but with Angus around, I'd have been able to pass them to him under the table, along with any other garbage I didn't like!
If I dream this, I'll be sure to let you know! 😴
I wasn't aware that Angus starred in 'Fargo', the Series. Did they turn Stephen King's 'Nightflyers' into a series too? What a film that was, and as for the ending of 'Fargo' - yeeeuch!
So there's an interesting array of highly watchable material with young Angus included in the cast, but so far he's already proved a massive hit with horror fans for his part in the 'Insidious' Quadrilogy. I've warmed to him, that's for sure!
6ft0.75

Editor Rob
This Nightflyers, was one that George R. R. Martin wrote. It's a sci-fi story, I think Angus looked over 6ft on it, but I couldn't see him 6ft 1 or over. 6ft 0.75 is a possibility I suppose!