Leigh Whannell's Height
5ft 6 ½ (168.9 cm)
Australian writer and director, known for writing Saw and Insidious movies.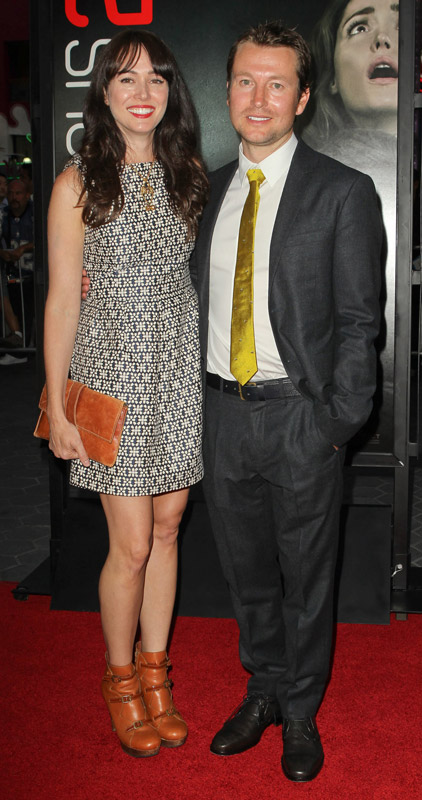 Photos by PR Photos
You May Be Interested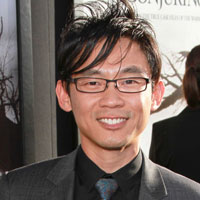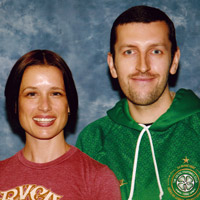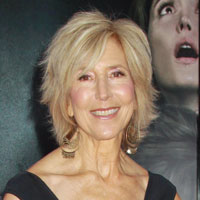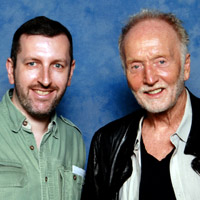 Add a Comment
12 comments
Average Guess (6 Votes)
5ft 6.33in (168.5cm)
Miss Sandy Cowell
said on 4/Jul/20
I have a new Leigh Whannell film to get my teeth into called 'The Invisible Man'. It comes highly recommended and stars Elisabeth Moss. There is an interview with Leigh included, but I don't know if he stars in it.
Its motto is 'IT HAS TO BE SEEN TO BE BELIEVED'.
Sounds good!
5ft6.5 😁👍
Miss Sandy Cowell
said on 2/Apr/20
Leigh isn't just a good director, he's a very knowledgeable guy, with more than a little sense of humour, making his movies utterly addictive!
I watched a really good film the other day which was made by the same people as those who made 'Insidious' and 'The Purge'. Although I can't fault the film, it lacked that little something: Leigh's humour, but having said that, it wasn't the easiest subject to tackle. I've noticed that Leigh's research into the supernatural checks impeccably with what I have studied about the subject, for example, that time is completely different on 'the other side'.
The great, grand Leigh Whannell gets 5ft6.5.
CD
said on 28/Jul/19
5'6 flat. Looks a good 5 inches shorter than 5'11 Cary Elwes in some shots and as someone already pointed out, he doesn't quite have 3 inches on James Wan.
Littlelee5ft6
said on 27/Apr/19
Rob would his wife corbett be around 5ft 4 barefoot going by photos with him? Some sites say she's 5ft 3 but she has to be a little taller going by photos since she doesn't often wear very high heels

Editor Rob
When they have similar footwear, there might be close to 3 inches between them, so somewhere around 5ft 3.5-4 could be reasonable for her.
Miss Sandy Cowell
said on 17/Mar/19
@ Littlelee - Hi there Lee! I have so many DVD's lined up waiting to be watched, but when I've finished 'The Da Vinci Code', I shall 'take a break', as it were, and watch something familiar, and that will take the form of 'Insidious III'. Having just seen the second one, and the way that it ended, I am looking forward to seeing the one about the troubled young girl. I didn't warm to it as readily as the first two, but come my second viewing, I found I was appreciating it to the full.
Elise's 'boys' are smashing in it, and it's this episode which shows us just how devoted they are to her as friends - and exactly how they become her helpers.
Apart from the Quadrilogy being such an entertaining knock-out, it contains the sort of material which attach the viewer to the chief characters, who are all so likeable in their own right. That is what makes any drama worth watching. When you feel warmth towards a character, you genuinely care what happens to him or her. Okay, so they kill Elise off in the first one, 😝 but manage to cleverly incorporate her into the second offering 😁 and as for chapters three and four, which I believe is when Leigh went solo on the writing side of things, the first two being co-written with James Wong, it is very much to Leigh's credit that he shows the lengths to which Elise will endanger herself for the sake of others. She also cares deeply for Tucker and Specs because she doesn't want them to get involved in the fourth story, knowing how dangerous the house is from her own cruel upbringing, but they are determined to come along to look after her and help out as best they can.
Doesn't Lin look tiny? I remember a scene from Chapter 3 or 4, where she is wearing jeans, and from behind, she looks like a little girl, being very slim as well! Leigh looks quite tall in comparison, and Angus looks like a giant - very Samson-like indeed! He even sports an appropriate Samson-style lion's mane in one of the prequels, and I thought at the time "...only one letter out!"
There is a Nicolas Cage horror coming out this week called 'Mandy', which consistently has 5 stars from the critics. I have ordered a copy. I bet you won't want to miss THAT; mind you, knowing your taste in films, you've probably already seen it!
Cheers Lee and I wish you a great week!
Sandy xxx 😉👍👻🙊🕵️😺
Littlelee5ft6
said on 14/Mar/19
Sandy, seeing Angus and Leigh together in photos id guess angus at 6 foot maximum but maybe 5ft 11.5 as he looks about 5 inches taller than Leigh
Nik
said on 14/Mar/19
It's great that Leigh Whannell has been added to celebheights and it is fascinating to find out how tall he is! Anywhere close to 5'6.5" seems about right for him!
Miss Sandy Cowell
said on 13/Mar/19
@ Littlelee - I have wondered about Angus Sampson's height myself! I agree he is no way 6ft3. I watched 'Insidious II' last night.
Littlelee5ft6
said on 12/Mar/19
His insidious co star angus sampson is nowhere near 6ft 3 if this guy is as listed not nearly 9 inches between them
Sandy Cowell
said on 12/Mar/19
Actually, Leigh is a very handsome man!
Littlelee5ft6
said on 11/Mar/19
My guess is a flat 5ft 6 or a quarter inch more looks my height not quite 3 inches on James wan
Sandy Cowell
said on 11/Mar/19
What a clever, clever guy! Leigh's 'Insidious' movies have been consistently of the sort of standard that has you transfixed from the onset, and he gives himself a little part in each. He doesn't even give himself the funniest part: he is one of Lin Shaye's helper-boys, and the big one is always eating! His child-like arguments with 'the big one' are hilarious; they are sci-fi enthusiasts, but what they are encountering now is by no means fiction.
What an amazing brain!
Well, I read 5ft7 for Leigh so half-an-inch less doesn't surprise me at all! I'm so glad he has a much-deserved page. Thank you Rob!

Editor Rob