Anna Ryder Richardson's Height
5ft 5 (165.1 cm)
British TV Presenter from Changing Rooms and House Invaders. She said once of her height, "Everyone always shouts at me, "You're tiny", but I'm 5ft 5in, which is average apparently"
You May Be Interested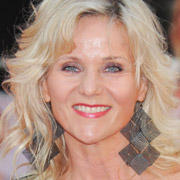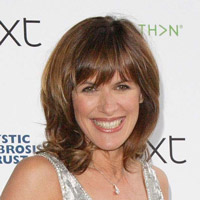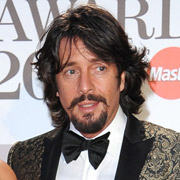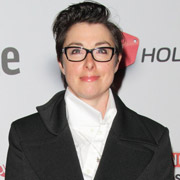 Add a Comment
12 comments
Average Guess (5 Votes)
5ft 5in (165.1cm)
Nik
said on 16/Oct/19
The average guess is 5'5" (5 votes!)!
Nik Ashton
said on 30/Sep/19
5'4" is average!
littlesue
said on 15/Jan/17
Odd looking?? she has a Malaysian father so that would give her the slight oriental features, can't see any African in her. I saw her at an ideal home show some years back and she looked around 5ft 5 but she was very skinny tiny build so I can understand why people say "your' tiny" they probably really comenting on her build.
Aza
said on 14/Jan/17
She looks better now than she did when younger. Nice addition!. As listed.
Ned Schneebly
said on 13/Jan/17
Rob, she's right, 5'5" is slightly above average for a woman, 5'4" is I think the accepted mark ?
Anna is an odd looking woman, being white, but with the features of an African.
Editor Rob: on her own, she probably could give a slightly taller 5ft 6 range look, but 5ft 5 today is still a bit above average for a lady.
Arch Stanton
said on 23/Nov/16
5 ft 5 for a women is like 5 ft 10 for a guy, certainly not short but not tall either.
littlesue
said on 22/Oct/16
Its average for a younger woman but above average for over 40. Nice perfect height. My friend this height and she says no has ever commented on her height.
omar
said on 21/Oct/16
5'5 is pretty tall for women and pretty short for a guy but normal height
James Edward Crowley Maximus Meridius
said on 5/Sep/14
Rob is 5ft 5in considered the tall end of average for a woman.
[Editor Rob: almost 5ft 6 might be]
James Edward Crowley Maximus Meridius
said on 4/Sep/14
Rob is a 5ft 5in woman the same as a 5ft 11in man.
[Editor Rob: maybe 5ft 10, but in some countries the difference between male/female can be near 6 inches, in a lot roughly 5 inches.]
James Edward Crowley Maximus Meridius
said on 3/Sep/14
Rob do you consider 5ft 5in for a woman in the UK too be above average tallish tall end of average.
Penny
said on 5/Dec/05
Just a thought but why would someone call her teeny if she were 5'5" when that is actually quite tall for a woman 5'4" is average!!!