Anne Heche's Height
5ft 5 (165.1 cm)
American actress best known for roles in movies such as Psycho, Six Days Seven Nights, Donnie Brasco and Volcano.

Photo by kathclick/BigStock.com
You May Be Interested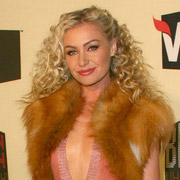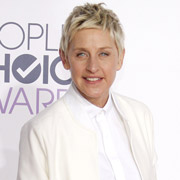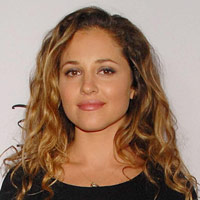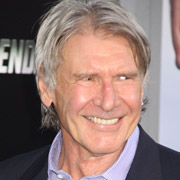 Add a Comment
17 comments
Average Guess (7 Votes)
5ft 4.96in (165cm)
Nik
said on 14/Apr/19
5'5" is fine!
Miss Sandy Cowell
said on 11/Apr/19
I have just found out that Anne plays Jeffrey Dahmer's mother in 'My Friend Dahmer'. That won't be an easy part to play.
Miss Sandy Cowell
said on 11/Apr/19
Ahhhh! No! I don't believe it! No comments for the brilliant little actress Anne Heche last year? Pah!
She was fantastic playing Mrs Brasco in 'Donnie Brasco' - ideally cast, and how about the highly watchable 1998 version of 'Psycho', in which she played Janet Leigh's part, then 'Wild Side', from 1995, with Christopher Walken, the highly underrated 'The Juror', with Demi Moore and James Gandolfini, from 1996, and just recently she's starred in the 2016 film with Sandra Oh called 'Catfight' and what seems to be a disturbing piece of work - the 2017 film 'My Friend Dahmer'.
How's that for a testimonial? I've not even started yet; well I guess I have, but there are plenty more gems to this lady's credit. She's starred with the best because she IS the best!
Anne is also a super-slim 5ft5 and I think she's great!
😁😆😊😄😘
Giorgi
said on 5/Jun/17
Rob, would you say she's a weak 165?

Editor Rob
wouldn't have said 5ft 4.5 range, I think reasonably near 5ft 5, though I've not watched anything for a few years with her in it!
Sandy Cowell
said on 21/Dec/16
That film I was on about which stars Anne Heche is called 'Nothing Left to Fear'. I found out from my latest TV mag!
Sandy Cowell
said on 21/Nov/16
Anne Heche stars in surprisingly many meaty films. I think that is some progression from her days in the mundane but thoroughly watchable 'Ally McBeal!'
I enjoyed her performance as the poor, put-upon wife in Donnie Brasco and just recently she has starred in a film directed by Slash, a 'Midlife Crisis film' (great!), about a lovely church going family who move to a new area to take on new responsibilities in their capacity as Christians. The film might be called 'The Final Rites', though I am not sure!
I can believe Anne's height as written here. She is the ideal height for the wife of average-heighted Johnny Depp in 'Donnie Brasco' and she looks fairly petite in the film 'the Juror', where she stars as a doctor.
5ft5 sounds right to me!
maneccia
said on 12/Jan/15
I think 160 cm at last !
Daii
said on 3/Aug/08
She looks about 6/7 inches shorter than Harrison Ford in 6 Days 7 Nights, shes probably bang on 5'5.
Rhonda
said on 18/May/08
She was barefoot with a supposid 6ft2 David Schwimmer and she came upto his eyes and he had shoes on, it was in the film six days and seven nights on the beach scene about 10 mins into the film, if shes 5ft5 (which she looks in these photos) then David Schwimmer can not be 6ft2 like glenn says he is
glenn
said on 17/Jun/07
no offence,but why does everyone ask or wonder if a woman celeb is wearing heels? they do 90 percent of the time.especially at the events im at.look at their outfits and dresses.they have to wear heels.
venus
said on 15/Jun/07
How could she be 5'5 next to Glenn, unless she's wearing 3 inch heels. I guess I'm a little skeptical because I don't see her feet.
Realme
said on 13/Jun/07
She's very gorgeous, and looks very friendly. Seems about 5'5 or 5'4 1/2, which she probably is at night. Good job.
danny elfman
said on 13/Jun/07
she looks hammered drunk.
glenn
said on 13/Jun/07
she would nicely turn me down years ago.got lucky this night.
Victorian
said on 13/Jun/07
As she's 'dressed up' I suspect she's in heels. She looks more like 5.4 in the pics.
OutBenchThis
said on 13/Jun/07
You and Anne look close Glenn..
Adeli
said on 1/Jun/07
Cant see her being 5,5.. maybe 5,3 to 5,4..