Portia De Rossi's Height
5ft 6 (167.6 cm)
Australian actress, best known for playing Lindsay Bluth Fünke on Arrested Development, Nelle Porter on Ally McBeal and Elizabeth North on Scandal. She said on Oprah,
"You should be a size 8 or something like that at 5ft 6"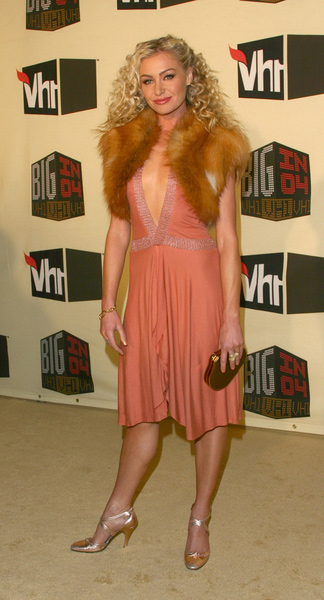 Photos by PR Photos
You May Be Interested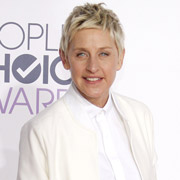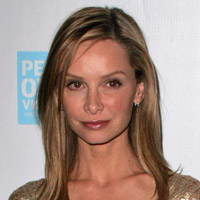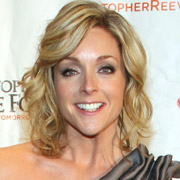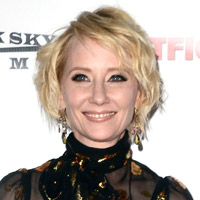 Add a Comment
26 comments
Average Guess (12 Votes)
5ft 6.25in (168.3cm)
Miss Sandy Cowell
said on 31/Jan/21
💐🎂🎈🎊 Happy Birthday Portia!🎊🎈🎂💐
Many Happy Returns to Portia De Rossi, who celebrates her 48th Birthday today. Have a lovely day with Ellen and a fortuitous, healthy year ahead!
5ft6.25 🎁🥂💝😁👍 XXX
💐🎂🎈🎊💐🎂🎈🎊💐🎂🎈🎊💐🎂🎈🎊
Arch Stanton
said on 15/Aug/20
Wouldn't look out of place in Moscow there
Click Here
, arguably home to the highest percentage of stunning women in the world!
Arch Stanton
said on 15/Aug/20
Pre surgery was a very attractive woman indeed when younger, she could pass for a Russian/Slavic/Czech woman, looks very attractive with short hair too. She looks like she would be beast in the sheets too haha, Ellen is a lucky lady (well maybe not with other things..) I thought Portia was taller than Ellen though.
Nik Ashton
said on 3/Nov/19
@ Joshua - Interesting!
Sandy Cowell
said on 20/Sep/18
I remember her at the beginning of the film 'Stigmata', but sitting at a nightclub table! You could still notice that Patricia Arquette looked tiny next to her. Portia has made plenty of appearances in wifey Ellen DeGeneres's show, and she seems taller, but then, Ellen does always settle for flat shoes.
I think I will have to go for the average guess of 5ft6.25.
Joshua
said on 25/Nov/17
She is 5'8
elijah
said on 15/Nov/17
5'7 at least
Joshua
said on 7/Nov/17
without heels, she's still taller than Ellen Degeneres
Lisa
said on 5/Sep/13
When Portia was visiting the show Ellen said that people always think Portia is taller but it's because she wears heels. Ellen said she's actually taller than Portia and made her take her heels off to prove it.
Just
said on 7/Aug/13
Oprah is 5'6", Portia is 5'8".
Mike
said on 4/Aug/13
She does look around 5'8 or 5'9.... Perhaps you misunderstood the context of that statement she made on Oprah?
Fleur du Soleil
said on 12/Jul/13
But she looks taller than Ellen Degeneres (who's 5'7 - 171cm) in flats, like here:
Click Here
CHRiS
said on 27/Dec/11
i think she is 5'6" once that she came out on Ellen; Ellen DeGeneres made Portia take off her heels to show everyone that Ellen was taller than Portia. Its the heels that make Portia look taller than Ellen.
anonymous
said on 28/Jan/11
She looks taller than she claims but as Nick said its probably because of her body type.
arnie
said on 3/Jan/11
she might be 5'7, anyways she's a great loss to manhood, really gorgeous even for a skinny lady.
Nick
said on 4/Nov/10
Wow, I was way off. I guess it was her slender body that led me to think she was close to 5'10.
Jess
said on 1/Nov/10
Im watching oprah right now & shes interviewing portia, who just stated she was 5'6 on that show "Ally McBeal". She looks 5'6 to me..
hey.
said on 30/Apr/09
Yeah, I saw the Ellen with Portia, but I really don't get why Portia agreed because she looked Ellen's height even when she was slouching. I could easily see her as a little bit taller than Ellen.
supes78
said on 30/Mar/09
Portia on Ellen's show at the 1min 10sec mark confirming that Ellen is taller than Portia;
Click Here
Feuille
said on 18/Mar/09
Portia was invited in DeGeneres Show the 16th march 2009. Ellen asked her to take off her shoes (with heels) because she wanted to show that she was taller than her. So, i don't know what is the height of each one but something sure, Ellen is taller than Portia (and Portia agreed for). (Excuse me for the english : I'm french)
Anonymous
said on 2/Sep/08
If Ellen Degeneres is 5'7", then Portia is at least 5'9".
sf
said on 27/Feb/06
mmmm...doesn't this little bit of discussion illuminate how people judge heights differently? I look at that chart and think around 5'9" is right, while someone else says she's only 5'7", somebody else 5'10", somebody else, 5'8". Gives you a little insight into when someone says, "I saw that person and can definitely day they were only 5'5"! Cause, the next person could see them and say " they were definitely 5'8"!" That's why I trust people's sightings less and less.
Rob - how about a suggestion? Why not include a function on your site where people can not only comment, but enter in the height of the person they saw. they could enter it in inches, and you could average, and transorm it to feet. Then, we could have an average, which really might be useful, since people's assessment of height is so undependable.
Anonymous
said on 26/Feb/06
She's def. 5'5". No question. ALWAYS deduct 2 or 3 inches from what actors say. I thought everyone knew that.
Anonymous
said on 31/Oct/05
She is right at 5'8" in this photo, with 3 inch heels. And I would bet that the chart is slightly exaggerated in the actors' favor. So that point is probably really only 5'7" or 6". That would leave her anywhere between 5'4" - 5'5". I personally think she is 5'5" (from other evidence).
Anonymous
said on 16/Sep/05
In that photo she looks about nearly 5'10 with heels on , everyline line on the chart is 2 inches and she is just short of the line before the 6 foot line . In barefoot i reckon she is 5'7 min and 5'8 max .
Mr. R
said on 4/Feb/05
This is too high. Saw her last Oct at the Improv, when she was with Ringo Starr's daughter. She walked past me, and I would say 5'5.5". I stand by that.