Arnold Vosloo's Height
6ft 1 ¾ (187.3 cm)
South African best known for appearing in The Mummy films, G.I. Joe, Hard Target Blood Diamond and TV series 24.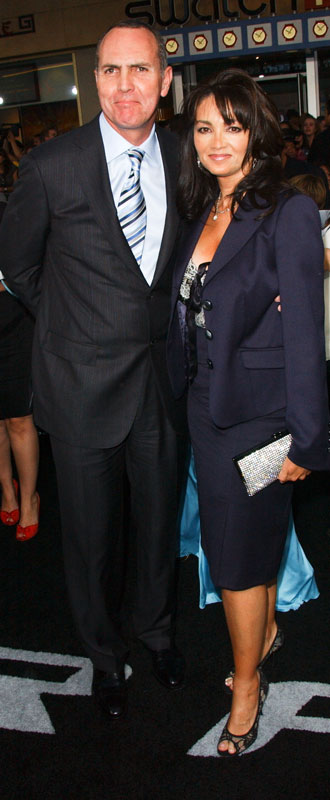 Photos by PR Photos
You May Be Interested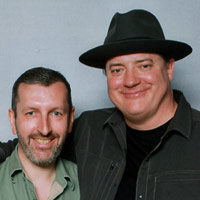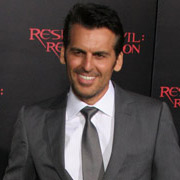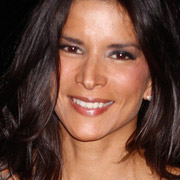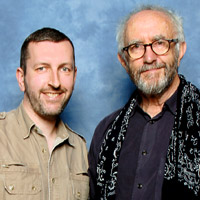 Add a Comment
39 comments
Average Guess (21 Votes)
6ft 1.88in (187.7cm)
Jam Cherry
said on 10/Jun/20
187-187.5 cm definitely seems about right
RR
said on 30/Mar/19
I always thought Billy Zane played this character. They look identical. Had me fooled.
Rampage(-_-_-)Clover
said on 18/Sep/18
Actually if The Rock was a solid 191cm (like 191.4cm) in the early 2000's you could argue 188cm for this guy. Always looks at least 187cm
kurt franklin
said on 13/May/18
Rock is 6'5. Stephen Sommers is 6'2'
Click Here
Rampage(-_-_-)Clover
said on 1/Dec/17
The Rock looked over 1in taller than him.
berta
said on 19/Jan/17
1,5 inches under dwayne johnson. around 187 is fine for him
Josh Jeffords
said on 30/Oct/16
Yeah looked big early days 90s could pass for 6 3 plus.
His build makes him shorter to untrained eye he's a big dude.
His prime 6 2.5 220 240 now looks 6 1.5 to listed weight fluctuates now.
Guy is a good actor not really a star but could a been.
Almost as tall barefoot as Brendan fraser, towered leo and van damme.
Dejavu
said on 20/Jun/16
The rock had more than an inch on this guy.
Rampage(-_-_-)Clover
said on 16/Mar/16
Rob, could you add Blood Diamond to that list?
I think he looked 2in taller than DiCaprio. Pretty much identical to Dimijon Hounsou
Sam
said on 23/Oct/15
Did you see this guy in person before Rob?
[Editor Rob: never seen him yet.]
Rampage(-_-_-)Clover
said on 10/Oct/14
188cm isn't impossible either.
Mick
said on 7/Dec/13
Strikes me as 6'1"
Rampage(-_-_-)Clover
said on 5/Dec/13
DiCaprio may very well be 5ft11.25/181cm. But, I'm not sure he's just a flat 5ft11.
Wearing boots he was 1-1.5in shorter than Dijimon Hounsou who was in sandels.
Balrog
said on 12/Aug/13
DiCaprio at 5'11" flat and this guy at almost 6'2" fits, in Blood Diamond the difference was 2.5-3in
Rampage(-_-_-)Clover
said on 3/Jul/13
If he's this height then DiCaprio is 5ft11in/180cm max and possibly a shade under. I saw Blood Diamond and Vosloo about 3in on Leo. If Brendan Fraser is 191cm, this guy looked 188-189cm
Scarsdale
said on 13/Jun/13
Don't forget Benny! Kevin J O'connor surprisingly tall at 6-1
mr handsome
said on 10/Feb/12
agree with john cruyff 6'2.25" out of bed on a good day, looked really big in darkman 3
maio
said on 8/Jan/12
i think he's in the 6 ft 1.5-75 in/187 cm range, no more. He's a good in shorter than Brendan Fraser, who's not a ful six-feet-three, but 6 ft 2.75 in/190 cm...
phl
said on 28/Oct/11
he does look more than 2 inches taller than dicaprio.
Rampage(-_-_-)Clover
said on 3/Jun/11
I actually thought he looked more 6ft1 range in that movie like 186-187cm. Didn't look more than 2 inches taller than DiCaprio. 188cm max
SAK
said on 14/May/11
He looks 6ft2 in blood diamond.
Rampage(-_-_-)Clover
said on 17/Apr/11
187-188cm Rob?
Johan Cruyff
said on 14/Apr/11
Arnold Vosloo's heights are:
Morning (out of bed)= 6'2.25" (1.88,6 m)
After 1,5-3 hrs= 6'1.85" (1.87,6 m)
After 5-10 hrs= 6'1.5" (1.86,6 m)
A solid 6'2" out of bed but not more! He looks a good inch shorter than Brendan Fraser, who i'm sure is a solid 1.91 m out of bed and 1.89 at night!
Hugh 190cm
said on 24/Jun/09
Him and Dimijon Hounsou were like 3 inches taller than Dicaprio. Around 6ft2. Maybe 189cm.
Akshay
said on 30/Dec/08
In 24 he looked pretty tall!
Nicole
said on 29/Nov/08
Not myself, but a cousin saw him once in chicago but it was a distance of ca. 10m between them. But he said near 190cm could be.My Cousin is 6ft2inch.
Jeff
said on 10/Nov/08
Has any one actually met him? My younger sister who is about 18 met him in california. she is pretty short any way 5'3. she said he was about 10 inches taller than her.
nicole
said on 13/Oct/08
Arnold looks very tall to me in photos and films. It wouldn`t me surprise when he is not 190cm.
Yngwie Fan
said on 19/Aug/08
I´m not sure that Afrikaaners are the tallest ethny, I visited Helsinki, Finland and my 189 cm was seem to be about average height there.
Mattiew_-
said on 13/Jun/08
Afrikaaners are the tallest ethny in the world ...
Everyone guy is 6'2 there , so 6'2 for Vosloo wouldn't surprise me , considering their average ( in south afrika for white people ) must be around 6'1
Darak
said on 1/Apr/08
6'2" is a lie. In Mummy, Fraser looked with shoes almost an inch taller than Vosloo. Arnold Vosloo is 6'3" at least. 6'4"? His height over 1.90 metres could sound correct but don't go over the top. His true height is 6'3".
anonymous
said on 11/Jan/08
sorry for the accusation. Anyway, is it possible he could be a strong 6`2, like 189 perhaps?
sam
said on 3/Jan/08
Yeah, relative to Djimon Hounsou compared to Di Caprio, Vosloo actually looked comparatively taller. Although, I think Hounsou may have been bare-foot sometimes and Vosloo was always in boots.
anonymous
said on 2/Jan/08
rob, why would you assume maybe 187. He did look noticeably shorter than brandan fraser, but not enough to qualify for a downgrade.
[Editor Rob: he's not downgraded that line 'maybe 187' is I think 2 years old...I thought possibly he was weak 6ft 2.]
dmeyer
said on 13/Jun/07
he towerd over dicaprio so 188 no less
dmeyer
said on 26/Mar/07
he towers more on dicaprio than hounsou i think he is a solid 6'2
brando
said on 10/Mar/07
Vosloo looked a solid 6ft 2 on 24 season 4.
He probarbly is around that mark and he only looks a touch below 6ft 3 brendan fraser in the mummy returns and that was in bear feet.
dmeyer
said on 2/Apr/06
he does look around 6'2"
Earthling
said on 7/Sep/05
Check out this pic of Vosloo and The rock, not much height difference huh.
http://www.enzogiobbe.com/celebs/Rock_Sommers_Vosloo2.jpg