Ashley Judd's Height
5ft 5 ¾ (167 cm)
American Actress best known for roles in movies like Kiss the Girls, Double Jeopardy and High Crimes. In memoir 'All that is bitter and sweet', Ashley mentioned her height and weight, saying
"my five foot seven inch frame (a healthy weight for me is 130 pounds)"
.

Photo by s_bukley/BigStock.com
You May Be Interested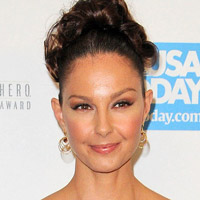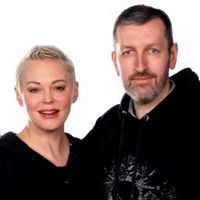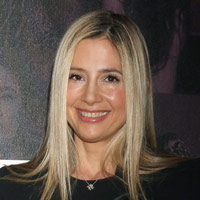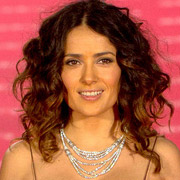 Add a Comment
71 comments
Average Guess (7 Votes)
5ft 6.39in (168.6cm)
berta
said on 18/Jul/20
i think she is underlisted. i just saw the movie double jepordy and thought about 168 cm is about right.
Miss Sandy Cowell
said on 19/Apr/20
🎂🎁💐 Happy Birthday Ashley! 💐🎁🎂
A Very Happy 52nd Birthday to Ashley Judd. Have a sensation of a day!
5ft6 😁🎊
🎂🎁💐🎊🎂🎁💐🎊🎂🎁💐🎊🎂🎁💐🎊
Nik
said on 1/Dec/19
She's at the very top of the average range! It's great to give Ashley her 70th comment!
Nik
said on 5/Oct/19
It's interesting that she claims to be 5'7"!
Nik
said on 17/Jun/19
@ Rey - 5'5" ain't small and petite (nowt wrong with that.)
Nik
said on 12/May/19
The average vote works out to be 5 foot 6 1/8 (4 votes!)!
Jtm
said on 8/Sep/18
this is getting ridiculous. if she's truly 5'7 like many posters here think she is then mira sorvino is 6'0 and morgan freeman was 6'5 peak and that would make tim robbins 6'8. the truth is she might not even be a full 5'5.
Milanaka_Maliio
said on 4/Apr/17
She probably is 5'6.5-5'6.75 but rounds up and says 5'7
Beavis
said on 27/Nov/16
5'6.5" - 5'7" for this fine lady I grew up having a crush on
Prudence
said on 30/Jul/16
Here's a photo of Ashley Judd with Sienna Miller (5'5") and Bill Clinton (6'2").
Click Here
You can see all of them from head to toe. Clinton and Judd are standing up fairly straight, Miller is a bit slouching.
If Miller and Clinton's heights are accurate then adusting for the height of their shoes, I think 5'6" to 5'7" for Ashley Judd is about right. She's wearing high heels and both Miller and Clinton's heels are shorter, but she's about 5" shorter than Clinton in this photo, and with 3" heels compared to his 1" heels, that makes her 7" shorter in bare feet. That puts her at 5'7". She's also clearly about 3" taller than Sienna Miller in this photo but her heels are probably 2" higher, which means she's 1" taller than Miller in bare feet, putting her at 5'6".
Ashley Judd is much taller than both her mother Naomi and her sister Wynonna. But their reported heights may be inflated. To me Wynonna looks to be about 5'4" tall.
jess
said on 4/Jan/16
Wynonna Judd says she's 5' 5" and Ashley Judd is taller than her. 5' 5.5" is too short. 5' 6.5" - 5' 7" at best.
Rey
said on 17/Mar/15
5'5"at most she is very small and petite.
stan
said on 23/Sep/14
i remember in double jeopardy , she stood at 5'8 on the height charge. of course im sure that was exaggerated. anyways, i usually think the listings onthis site is most accurate. btw, she is quite attractive.
Serendipity
said on 29/Jul/14
Ashley's definitely taller than her half-sister Wynonna who is also listed as 5'5" - so ...?
Dmeyer
said on 8/Feb/13
She looks taller
Ana
said on 17/Aug/12
I believe she's 5ft 5.5in. She was a guest in Anderson once, wearing what seems to be a 3-4inch pumps. Even so, she was still a few inches shorter standing beside Anderson Cooper who is a 5'10.
steven
said on 14/Jan/12
she dab in 165-166cm.
Editor Rob
said on 13/Aug/11

I did find she described herself as 5ft 7 in a book.
hulk
said on 15/Apr/09
Say,can we see that picture glenn?
glenn
said on 3/Apr/09
she claims 5-7.i have a pic with her i lost and luckily found from 1993.im slouching next to her.saw her 5 years ago again.seemed 5-5ish again.but was in crutches.
hulk
said on 30/Mar/09
I agree with mcfan she does look a bit taller than we had listed.
mcfan
said on 14/Mar/09
This is probably one case where I screwed up big time. I could have sworn she was 5'7, but given her really tiny features and good posture/big heels, I can see where I can be wrong. Glenn has her at about 5'5. When I see her photos, I do see where 5'7 is clearly wrong, but I'm thinking more 5'5.5-.75 might be more accurate.
aram x
said on 23/Jan/09
I've seen a full body pic of her standing next to a 7,4" guy before, and she seemed about 5,7" in comparison.
Click Here
anonymous
said on 1/Jan/09
In someone like you, she was shorter than 6 foot 2 hugh jackman by 18cm. In another movie with 6 foot 2 morgan freeman, she looked 5 foot 10. I would say she's 5 foot 7.
TR
said on 23/Dec/08
Today, Ashley, Naomi, Wynonna and other family were at a sub shop near where they live just south of Nashville. Naomi and Wynonna were seated but Ashley was standing and I met her and stood directly next to her. Ashley was wearing normal running shoes and is about 5'6". I'm 5'11" and was looking down at her. Naomi and Wynonna never stood, so I don't have a comparison with Ashley.
Kenny
said on 23/Jul/08
Ashley Judd looks very hort when compared to this guy
Click Here
guess that guy's height?
hulk
said on 28/May/08
Ashley looks now days taller than she looked some ten years ago, i dont know whats the reason of this but , for exemple, in earlier movies like Kiss the girls she was about 162 cm, and now she can go like 168, the way i see it.I personely think its the exersizes (yoga).And even Glen sad that she really is taller now, so thats what i think.
Gattica28
said on 20/Apr/08
I recently saw the movie "Where the heart is" with Ashley and Natalie Portman, and she is significantly taller than Natalie who is what? 5'2"-5'3"?
Random Person
said on 2/Apr/08
What I don't get is why she looked taller next to Hugh Jackman in Someone Like You than Meg Ryan (listed at 5'7") did in Kate and Leopold.
Jules
said on 16/Mar/08
If Ashley is 5'5, Wynonna must be 5'3 she looks shorter than her sister not around the same height.
dogboy
said on 3/Mar/08
Don't put too much stock in the 'Lineup' posted in DOUBLE JEOPARDY. There's a similar shot of Reece Witherspoon in DOWN HOME ALABAMA that shows Reece to be 5'7"! and we know she is 5'2' tops. Remember, all these movie shots are staged.
hulk
said on 25/Feb/08
Maybe she not only looks taller but really is taller becose of the joga.Some even say that one can gane an inch or more by using some exersizes.
hulk
said on 15/Jan/08
it seems to me that Ashley vas not much taller than Marisa Tomei in someone like you, or maybe im wrong.
glenn
said on 4/Dec/07
well strangely,she did look taller than 5-4ish of the past.more 5-5ish.
hulk
said on 3/Dec/07
So,she seemed 5ft 5in, and not more.
glenn
said on 26/Nov/07
i have this one pic i lost where i could swear she seems 5-4ish next to me.this was 1993 i think.maybe she grew? saw her 2 years ago with a broken foot and to make it worse she doesnt pose anymore,even if not injured.seemed 5-5.
hulk
said on 26/Nov/07
On that mugshot she is 5ft 6in,and she had no heels, but her shoes are 2cm or even more,so i think that 166cm seems OK.
Anonymous
said on 13/Jul/07
i watched double jeopardy the other night on tv-there's a scene where tommy lee jones is holding up ashley's mugshot of her arrest, and she's standing directly in front of a height chart-no heels, she didn't wear heels almost the entire movie. the top of her head came directly to the 5'6 mark-which i think she truly is. so, glenn and rob, if u see this movie, keep an eye out for the height chart-it proves she's 5 foot 6-then i think it's time for an upgrade.
Anonymous
said on 6/Jul/07
naomi judd is no smaller than 5'4, it's clear next to both daughters-i believe wynonna is 5'5, ashley 5'6-ish, she's not much smaller.they're all average height-ashley has some height advantage over the other 2, i think. or maybe her slender frame makes her appear taller?
theheightguru
said on 3/Jul/07
Noami Judd isn't 5'5. Google some old pics of she and Wynonna, and you'll see Wynonna is clearly a few inches taller. I'm guessin' she's more like 5'2. In which case, Glenn's 5'5 is plausible.
Anonymous
said on 7/Feb/07
I JUST WATCHED THE e! TRUE HOLLYWOOD STORY OF THE JUDDS AND NAOMI CLEARLY STATED SHE HERSELF WAS 5'5, WHICH SHE DOES LOOK. WYONNA STATED 5'5.5, WHICH IS ALSO BELIEVEABLE, SHE HAD ABOUT A SMIDGE MORE ON HER THAN HER MOTHER. WHEN ALL 3 LADIES STOOD NEXT TO EACH OTHER FOR A PICTURE, ASHLEY WAS CLEARLY AT LEAST AN INCH AND A HALF MORE THAN HER MOTHER. I'D GIVE HER ABOUT 5'6.5, EASY. NO LESS.
delphonic
said on 20/Jan/07
I had an acting class with her at the University of Kentucky in 1989. I was 19 and 5' 9". She was 20 at the time, so definitely full grown. Obviously, it has been a while, but because she was already kinda famous at school (because of her mother and sister), I definitely remember her. We all had to go barefoot in that class as well. She was much curvier then and used to wear alot of baggy clothes like big overalls. I remember her being average height to me, but not short, which would be in the 5' 4.5" to 5' 5.5" range.
If she had been 5' 7", I would have remembered her as being "tall". Since I was only 5' 9" barefoot. She was very focussed and quiet at school. I once told her if we got married, her name would be Ashley Ashley! (as Ashley is my last name). But apparently, she thought she'd get a little further with "Judd" ;-)
Glitter1
said on 19/Jan/07
yeah, she's 5'7, no doubt about it. think about it-why would she lie or get listed at 5'7 EVERYWHERE, if she was really only 5'5? 5'5 is not short! she wouldn't be embarrassed to admit that, and would not get listed wrong-she is 5'7-she needs to be upgraded.
Anonymous
said on 16/Jan/07
if you didn´t believe me, juanes is 5´8 right ??? ok now look at the picture of ashley and Juanes (along with salma and the guatemalan president)....she´s taller than him !
Click Here
Anonymous
said on 16/Jan/07
ashley judd is 5´7, maybe even a little taller, i met her in Guatemala, she was with salma Hayek and a colombian singer named Juanes, she looked tall about an inch shorter than me....I´m 5´8 barefoot...there is NO WAY she is 5´4, NO WAY....
anonymous
said on 12/Jan/07
YES, I DID IN NY A FEW YEARS BACK-I'M A 5'7 TALL WOMAN, SHE WAS THE EXACT SAME HEIGHT AS ME! WE BOTH HAD HEELS ON. VERY PRETTY, GREAT FIGURE, TALL, SLENDER. NO WAY 5'5.
Glenn
said on 28/Dec/06
No way.I met her.did you?
anonymous
said on 27/Dec/06
again, wrong height-must be haters! 5'6-5'7, c'mon, people
mcfan
said on 13/Nov/06
She's got very tiny features so it's not surprising she's shorter in person than she appears on screen.
hulk
said on 27/Oct/06
i know that she looks shorter than 5 ft 7 in, but try this :
Click Here
, there is that wanted poster from double jeopardy, and i must say she is 5'7",maybe a'm wrong ,try and see.
theheightguru
said on 25/Sep/06
Click Here
I always bought into the 5'7 listing, but then I found this pic with Salma Hayek, and I don't see a 5 in. difference here.
Regus
said on 24/Sep/06
She looks wayy bony, yes. I remember when she ate. Sorry. She's maybe 5-5 too.
Anonymous
said on 21/Sep/06
My husband and I went to the Laguna Seca racetrack a few years ago to watch Dario. We got VIP pasts and made our way down the pit-stop. Ashley was there walking back and forth in front of me. I was wearing sunglasses and was watching her while pretending to be watch the racing :-) I was so surprised at how thin she was. She didn't look that thin in movies. I'm 5'1", 105 lbs. Ashley's arms were longer and just about as thin as mine. On a taller girl, they look even thinner. She wore a pair of flat slides (violating pit dress code) and has great posture. I can look her in the eyes. My estimate is between 5'4" and 5'5".
Glenn
said on 24/Jul/06
Correct.I tower over her and never understood these reports of 5-7.
Anonymous
said on 23/Jul/06
She is barely taller than David Spade when she is in High Heels. Ashley Judd is 5'4" tops.
rut
said on 28/May/06
This seems reasonable, a tad downgraded, if it's true or not...
Glenn
said on 7/May/06
5-5 tops.I was bending the eqauvilent to the Lohan pic.
J.
said on 7/May/06
I agree with Glenn. She looks pretty petite much of the time. 5'7" is hilarious. But whatever. She's still hot! ;p

Editor Rob
well, just having second look at her and her racing husband...if I give him just 5ft 9 then it is possible yes 5ft 5-5.5, but he's also been listed 5ft 10...

maybe she is the female equivalent of Cool J...only looks 5ft 4 when glenn's about ;-)
Glenn
said on 7/May/06
I met her many times.2004,the last time.5-5 sounds to high.
Glenn
said on 6/May/06
Shes 5-4.I lost my photo.

Editor Rob
Glenn, have you met her more than once? What about any of your friends, they seen her looking that short. Honestly, I'm struggling to see 5ft 4, I could see maybe 5ft 5 with bad posture for sure, but as low as that...man, I wish you still had a photo, it would have been interesting! Maybe you caught her on bad day and yourself on a good day?
cicilolo
said on 5/May/06
No shes 5'7!
Haylie
said on 22/Apr/06
I don't think she is as low as 5'1 or 5'2, I think she is more like 5'4-5'5 (as Glenn etimates). I'm finding it hard to believe she is 5'7.
cop
said on 21/Apr/06
@rob:look at her in one movie(don
cop
said on 16/Apr/06
@ds:don´t know, where you got your information from, but believe me: average height in Germany is not 164cm.Maybe it was in the 60´s but today it is 170cm- women of course! I am from Germany and working in fashion industries. I know a lot of so called "tall americans".German definition of "tall" is different!
hulk
said on 13/Apr/06
look, as i sad before i think that ashley is 5ft.7 or perhapse 6.5 , but in all pictures with salma hayek ashley doesn't look taller than 5ft.6in.
hulk
said on 28/Mar/06
say,do you think that ashley is 5-4 or something else?
Glenn
said on 6/Mar/06
In Sneakers.lost The Pic.
Glenn
said on 5/Mar/06
No way.5-4, 5-5.

Editor Rob
seriously? did you catch her when she wasn't in heels or something?
ds
said on 25/Feb/06
But isn't India listed as 171 here, so that would make Ashley that height too. And is the average in Europe really 170? The tallest country (excluding Africa and South America) is the Netherlands, where the average for women is 169 cm. And Croatia where the average for women is 167 or 168cm, and where I come from Bosnia-Herzegovina where the average is I think 167 nt quite sure. The rest of the countries are like America if not shorter. I know in Germany the average for girls is 164cm...and Spain is even smaller...

Editor Rob
yes, I hadn't changed india yet, but that was too high...if she's a little shorter than judd then 169cm is probable...
~Nate~
said on 16/Feb/06
No I saw her on the MTV Special where her and India Arie listed at 5'7 as well traveled around Africa and Ashley Judd Towered everyone in sneakers. She was about the same height as India if not taller, shes 5'7 looks right.
cop
said on 16/Feb/06
i have read in a german magazine she´s only 155cm which is 5´1.i think the problem is that in europe 5´7 is average and in the states you are called "tall" when you are above 165cm. There is nothing but image.Sad that most people believe this sh...