Mira Sorvino's Height
5ft 9 (175.3 cm)
American actress best known for roles in movies like Mimic, The Replacement Killers and Romy and Michele's High School Reunion. In a 1995 edition of The LA Times it mentioned her height, saying she was
"5-foot-9, most of it legs"
and in a 2002 article in The Sacramento Bee:
"she stands about 6 feet, thanks to spike heels; she is 5 feet 9 without them"
. In a 2002 interview Mira herself mentioned her height and weight saying that for The Grey Zone she dropped 20 pounds and
"I spent like six months dieting. I was able to take it off gradually so it wasn't unhealthy. I weighed a hundred and eight and I'm five nine so that's pretty light for me."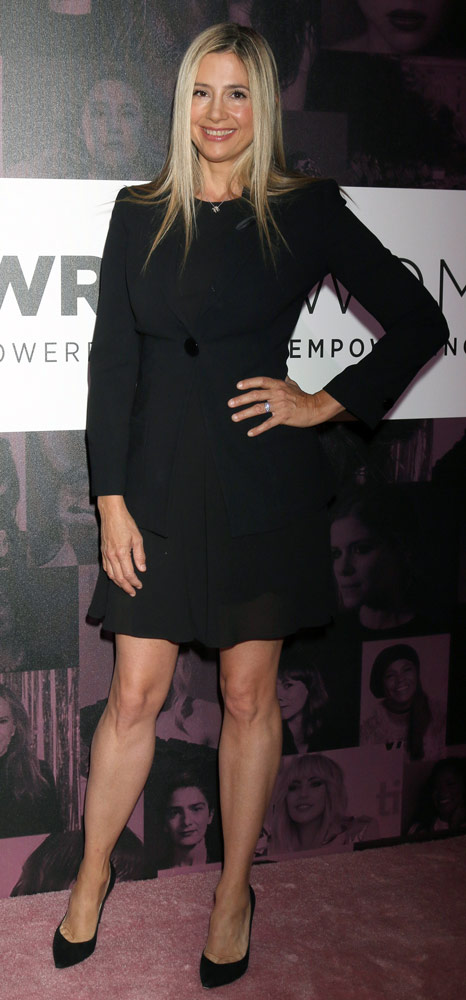 Photo by kathclick/BigShot.com
You May Be Interested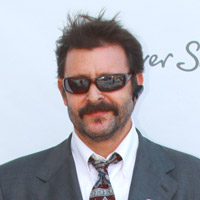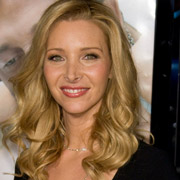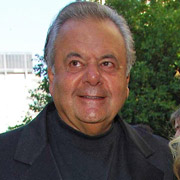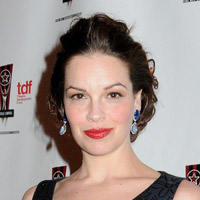 Add a Comment
36 comments
Average Guess (10 Votes)
5ft 8.83in (174.8cm)
Chris Junior Hernandez 1990
said on 23/Jul/19
Lol 5'10 is not even her out of bed height. Shes a weak 5'9 and her husband Christopher Backus is a strong 6'4 guy.
laser
said on 20/Sep/18
She is about 5'10" in flats, I was just on set with here filming a movie.
Junior
said on 28/Aug/17
Shes look like a weak 5'9 with 5'8 Lisa Kudrow that i re-watch Romy and Michele's High School Reunion. I view her 5'8.5" definitely not full inch taller than flat 5'8 Lisa.
S.J.H
said on 19/Jan/17
I'm pretty sure she loss at least 1/4 to 1/2" few years back or she was always 5'8.5 and 5'9 a early morning height and with slightly more heel she still shorter than solid 5'9 john simm and standing with her standard 4" heels she always look 5-5.25" shorter than her 6'3.25 husband christopher backus
Click Here
Click Here
Click Here
By metric theory; if she was 175cm + she should bang on 185cm with those 9.5-10cm heels she always wore on, but she often look at least 13cm shorter than him that makes him 198cm with dress shoes that does'nt make sense if christopher backus is only 191cm and most believable she is only 171cm with 10cm heels at 181cm so backus is truefully bang on 191cm and with dress shoes at 194cm or on the other side she not this short at 171cm but 174cm added 10cm heels at 184cm and look 13cm shorter backus who was 197cm with dress shoes and atual fact 6'4.5 barefoot guy like the vote on christopher backus page here. She needs a downgrade for sure and honestly christopher backus from head to toe doesn't look under 6'4.5 like a current vince vaughn and obviously a 6'3 guy don't have this ability to look over 6'4 with normal dress shoes standing next to a 5'8.5-5'9 women with standard big heels. It's up to rob call decides to upgrade backus , downgrade sorvino height or both
S.J.H
said on 13/Jan/17
She loss half inch. 5'8.5
J.Lee
said on 11/Dec/16
Rob you know at times it seems like Mira and Lisa Kudrow were almost the same height in Romeo and Michelle's Highschool Reunion.
Editor Rob: J.Lee, sometimes on film, an inch difference can seem quite small.
S.J.H
said on 25/Oct/16
I found out 5'9 john simm look taller than her even she had thicker boots. She might be under wee bit under 5'8
S.J.H
said on 13/Oct/16
Even with 4" heels she look at least 5-5.5" shorter than her 6'3 claim husband christopher backus most of time. Either sorvino is 5'7 or backus is atually 6'5 and downplay 6'3 , perhaps rob should look at backus more he truely look like big 6'5 with her
5'11.6
said on 18/Jan/16
Looks 5'9 to me
M
said on 17/Nov/15
No way she is 1.75m, she lies about 10 cm, she is no more then 1.65m, but she is really very skinny at 108 pound or 49kg.
littlesue
said on 31/Jul/14
yes, nice shaped legs, maybe slightly more meat on them
Just
said on 30/Jul/14
Even now, mother of four and well over forty, still the best legs of Hollywood!
Click Here
Click Here
gsbr
said on 17/Dec/13
Click Here
Sandra Bernhard is listed at 5'10" here, so Sorvino must be wearing some pretty big heels.
atiboy
said on 24/Feb/13
The best legs in Hollywood hands down
Ras
said on 27/Nov/11
5'9" sounds right for me. She doesn't look that much taller than 5'7" Mariah Carey (both wearing boots of about the same thickness in heels).
RR
said on 4/Sep/11
Definitely 5'10 -- Susan Sarandon is 5'6/7 and Sorvino towers over her (and Spacey who is about 5'10) -- in heels of course in the 68th Academy Award winners photo
Irshgrl500
said on 27/Jul/11
Has anyone with Celebheights.com ever met Mira, and asked her about her height? I'm pretty sure she would clear up all the obscurity surrounding her height. For example, Kim Cattrall was listed at various heights from 5'7"-5'10", and I believe it was someone from Celebheights.com who met and asked Kim about her height and the variations reported. I believe it was Kim who told Celebheights.com that she was about 5'6.5"-5'7", and clarified that the 5'10" reports were absurd. For some reason, I think Mira would clarify her height, and accurately.
[Editor Rob: 2 quotes from Kim I found, one where she said 5ft 6.5, the other 5ft 7, I think a few years ago somebody did post they saw her and thought she was quite tall, but the comment is gone.]
js
said on 8/Mar/11
5'-9" or 5'-2" with legs such as these:
Click Here
who cares?
Just
said on 21/Jan/11
I thought she's at least 5'10 because she has very beautiful very long legs.
anonymous
said on 30/Jun/09
If Lisa Kudrow, who is taller than Mira, is 5'8". That's from your own source as a direct quote. Then Mira can't be 5'8" let alone 5'9", when everyone knows that in Romy and Michelle, shes at least 3 inches shorter than Kudrow.
Anonymous
said on 27/Jun/09
I'd say about 1m74 for Sorvino.
yoyo
said on 25/Apr/09
her pals looks damn huge beside her. how tall exactly is her husband? do anyone know?
Hugh 190cm
said on 13/Apr/09
She's definitely a tall woman. She probably got the gene off her father, a mountain of a man who was at least 6ft3 in his prime.
Maribel
said on 20/Mar/09
Rob, you may want to downsize Sorvino, she looks 5-8.25 like I said. Here's a pic with her and Scott Foley who's 1m84-85. 1m75 is likely in normal shoes.
Click Here
Maribel
said on 15/Feb/09
More like 5"8.25 to me.
Elizabeth
said on 11/Oct/08
I reckon shes about 5-10 because in romy and michelle there is only about a 2inch differences between her n lisa kudrow. n also she is definately taller thn julia campbell (christy masters) in th film.
Alex
said on 4/Aug/08
Thats a bunch of listings for her then. I'd say she looks at least 5'8 and probably 5'9.
Charliemoto
said on 5/May/08
i've seen plenty of movies where shes barefoot and all, looks 174-175cm to me.
Anonymous KinG
said on 27/Apr/08
looks 5ft10 beside 6ft3 donald sutherland.
Franco
said on 4/Aug/07
she's taller than KARA UNGER at least 5cm in similar heels, so 175-176cm for Sorvino is correct.
Juraj
said on 26/Oct/06
I should say she's about 5'10 at least, judging by her scene in "At First Sight" across Val Kilmer, who is 6 flat.
Kala
said on 19/Nov/05
Ummmmmm... so what you guys are basically saying is when she starred alongside Rob Morrow in "Quiz Show" she was almost taller than him (bearing in mind she wore sexy heels in parts of that film) ?
~Nate~
said on 23/Aug/05
I would say Mira Sorvino is just about 5'11, when I watched her in the movie Wisegirls with Mariah Carey, she TOWERS over 5'9 Mariah. When I watched her in the movie Rome and Michelle's High School reunion she TOWERS over 5'8 Lisa Kudrow.
CelebHeights Editor
said on 23/Aug/05
In MovieClub magazine,
"She stands about 6 feet, thanks to spike heels; she is 5 feet 9 without them"
Anonymous
said on 25/Jun/05
> http://img119.echo.cx/my.php?image=000597360000252gr.jpg
so how tall is johnny?