Judd Nelson's Height
5ft 9 ½ (176.5 cm)
American actor, best known for films such as The Breakfast Club, St Elmo's Fire, Blue City and New Jack City.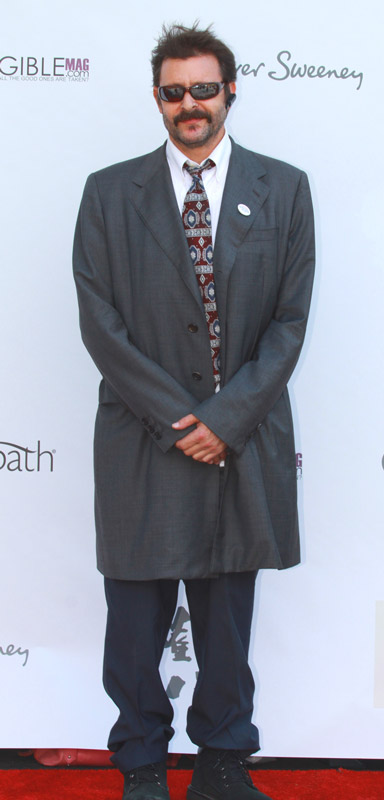 Photos by PR Photos
You May Be Interested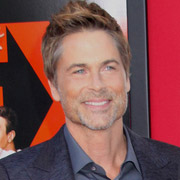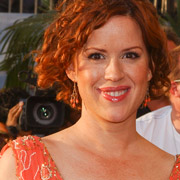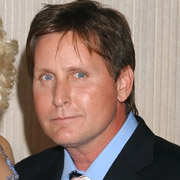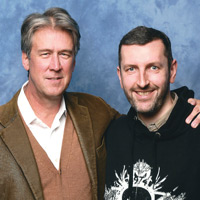 Add a Comment
55 comments
Average Guess (10 Votes)
5ft 9.18in (175.7cm)
Duffer 5ft 11
said on 24/Aug/20
Appeared to be around the 5'10 mark in his "Breakfast Club days"
Could be down to 176 or 177 in the AM now that he is over 60.
Always looked just a little above average height to me.
Looked just a smidge taller than Charlie Sheen in an episode of Two and a Half Men from 2010.
Celebrity Intuition
said on 2/Aug/20
5 foot 10 and that suit jakcet is extra long ! He does not have stubby legs ! He has nice legs ! Hes not a short guy ! He is Average height ! He is about an inch taller than his friend RDJ . RDJ is 5 foot 9
Miss Sandy Cowell
said on 28/Nov/19
🍻🎉🎁 Happy 6️⃣0️⃣th Birthday! 🎁🎉🍻
Hey, everyone - Judd turns the Big 6-0 today! Congratulations to him!
5ft9.5. 😁👍
🍻🎉🎁🎈🍻🎉🎁🎈🍻🎉🎁🎈🍻🎉🎁🎈
Miss Sandy Cowell
said on 25/Jun/19
😛 Correction Time! 😝
Please omit the as! Thank you!
Miss Sandy Cowell
said on 23/Jun/19
I have just observed Judd playing a scientist in a film on the Horror Channel called 'The Black Hole'. He looks on the as slightly taller side of average in this 2006 production, so 5ft9.25 seems a very good estimate indeed. 🌌✴️🌉
fineasberneyyyyyyy
said on 21/Dec/18
I think hes 5'8". Sure does look it in the photo you showed. Look at his legs! there so small
Thepowerhouseofthecellboiiii
said on 26/Nov/18
I think he's like 5'6" because molly had an inch on him and he was wearing boots so that's 5'7" but 5'6" without boots
Vince Rembulat
said on 23/Nov/18
I once stood in line at a Las Vegas sporting goods store next to Judd Nelson, who was chatting it up with some of the other folks nearby. I'm 5-10 and had to look down at the Guy who seemed so much taller in the Breakfast Club. So, I'm guessing he's 5-8 or even 5-7?
Charlie
said on 15/Mar/17
I believe Judd Nelson is 5 ft 6 when he did the Breakfast Club. He stood 2 inches to be exact taller than Emelio Estevez who is 5 ft 4.5. Not to mention Judd nelson wore 2 inch boots in the movi where Emilio wore running shoes.If Judd took his boots off and wore runnign shoes he would be 1 inch taller than Emelio Estevez. The scene where Judd Nelson monkeys around with the Door and takes out a screw shows how short he is.he had to bend his head way up to reach the hinge.He was a whole head and a half shorter than the height of the door and he had on 2 inch boots.Judd Nelson is anywhere between 5 ft 5.5 to 5 ft 6 tops.
Elly m
said on 2/Jul/16
In Fandango he looks really short compared to the others in the movie 5'8 or 5'9 max.
david
said on 25/Feb/16
Chunky boots in breakfast club put him at about 5'11.5".
the shredder
said on 28/Nov/15
Rob , this guyis 5'10 or more , He is taller than C.Thomas Howell.
the shredder
said on 5/May/15
This guy was the same height as Ice T in New Jack City , Danimal does have a point.
George
said on 3/May/15
@Danimal, Nelson was wearing pretty thick shoes in the movie. Besides, that's not a great photo for judging height, cause Nelson is raising his head there. They were about the same height, if I remember correctly.
Also, there are about 3 inches between Nelson and Estevez, 3 and a half max.
Danimal
said on 15/Mar/15
Anthony Michael Hall was 5'9.5" (according to his Driver's License) in The Breakfast Club (and he was still growing at the time as we all know). Judd Nelson was at least 5'10" compared to him. I'm not going based on Mr. R. I'm going based on what my eyes tell me:
Click Here
And to the guy claiming he only had 3" on 5'5"ish Emilio Estevez, I think not:
Click Here
Click Here
evil
said on 15/Oct/14
when I saw breakfast club I thought he was at least 5'11-5'11.5 . Now if everybody say that he is a little bit shorter than 5'10 i can't argue. :)
Powerhouse
said on 21/Mar/14
Actually make that 4 inches taller then Estevez and if Emilio is 5'5 - 5'5.25 like I believe he is then 5'9 - 5'9.5 sounds correct for Judd.
Powerhouse
said on 28/Dec/13
Judd was about 3 inches taller than Emilio Estevez in the breakfast club. My guess for Nelson is 5'8.5..maybe 5'9 flat at the most.
Viper
said on 23/Aug/13
I wouldnt argue against this. Looked close to 5'10 in breakfast club.
Anonymous
said on 12/Mar/13
Was about 1 inch shorter than ice t in new jack city....he's about this hieght....
Akm
said on 31/Dec/12
I met him in Vegas a few years ago. I'm 5'8" without shoes. With the shoes I had on I was 5'10" and he was at least 2" shorter than me. If I had taken my shoes off, we would've been eye level.
tom
said on 8/Dec/11
You are all way off, my ex took a picture with him
. She's five ten, he is at most 5 foot 6.
Gabes
said on 7/Jun/11
But remember in The Breakfast Club he could dunk in a full height hoop?
vvv
said on 22/Jan/11
Judd Nelson is 5 foot 10 (178 cm).
Legend
said on 11/Jan/11
he's 5'9.75
jtm
said on 8/Jan/11
i agree with 5'10. he was taller than chris rock in new jack city and he was at least the same height as ice t if not taller.
Danimal
said on 6/Jan/11
5'7.37 says on 6/Jan/11
I think Judd at 5'10 would be more realistic, he doesn't look that much shorter than legit 6'2 Anthony M. Hall. And he was taller than 5'7 Molly in short heels so 5'9 would never be right. Since he does look only 3" shorter than A.M.H in recent pics I'd say he's more in the 5'10.5-5'11 area.
You're probably referring to The Breakfast Club in your comparisons between Anthony Michael Hall and Judd Nelson, but you're obviously not aware that Anthony was 15 years old in the movie and only 5'9.5" and was still taller than Judd Nelson.. Judd is MAX 5'9"..
5'7.37
said on 6/Jan/11
I think Judd at 5'10 would be more realistic, he doesn't look that much shorter than legit 6'2 Anthony M. Hall. And he was taller than 5'7 Molly in short heels so 5'9 would never be right. Since he does look only 3" shorter than A.M.H in recent pics I'd say he's more in the 5'10.5-5'11 area.
MacGyver Fan
said on 9/Sep/08
I thought he was like 5'7 in Blue City (1986). He seemed the same height as women in the movie,and shorter than most men.
Mr. R
said on 6/Aug/08
Judd is closer to 5-8. The night I saw him at the pizza place, I almost didn't recognize him because he had a thick beard, and because I thought he was closer to 5-10. Sadly for Judd, it is not meant to be.
AshnarLynx
said on 30/Dec/07
You kidding?? He looked three-four inches taller than Emilio Estevez! I know he is short, but Judd didn't look short at all.
Anthony
said on 28/Dec/07
I really thought he looked short in "The Breakfast Club," like 5'7 or 5'8. Really shocked to see him so close to 5'10.
glenn
said on 28/Dec/07
im not up until 2pm to 4pm.
Anonymous
said on 27/Dec/07
It seems to me that most underestimate the height of someone that is a proper 5'8 thoughout the day, possibly due to the number of 5'5-5'7ish people that claim 5'8 as their height. I'm a solid 5'7.75 during the day (I don't seem to stretch or shrink much, the tallest i've been measured is 5'8, and the shortest is 5'7.5) and I'm taller than most of the people I know that say they're 5'8.
Just to clear things up, Rob are the heights here an estimate of morning height? I'm asking only because Glenn seems to be the most common measuring stick and he gives his morning height at 5'8, which he admits makes him anywhere from a 1/4 to 3/4 of an inch shorter at night.
[Editor Rob: a lot of the pics you can see are evenin/night, although glenn has said he sometimes doesn't get up till 5 hours after say a celeb might have been up, so I don't think there's a big diff between morn/afternoon.]
Zeke
said on 26/Dec/07
He doesnt look that small cause hes built proportionally well which gives him look a little taller than he really is
Socom
said on 8/Dec/07
I say Judd is a solid 5'9
Chris
said on 19/Jul/07
The more times I watch The Breakfast Club, the more I struggle to believe this guy is under 5'10". He doesn't look that much shorter than Paul Gleason. 5'9.5" absolute minimum.
Chris
said on 18/Jul/07
Looked about 2" shorter than Anthony Michael Hall in The Breakfast Club. If that. But maybe Hall was only 6' then, and Judd Nelson had the bigger shoes. But he also looked 2" taller than Molly Ringwald. 5'9" to 5'10" is about right. Maybe 5'10" even.
RobertJ
said on 3/Jul/07
He didn't look much taller than 5'5'' Emilio Estevez in the breakfast club. Not to mention he was wearing boots. Although I'm sure they made Emilio taller when they were eye to eye.
Viper652
said on 12/Jul/06
Mario Van Peebles is another guy who looks taller then 5-10 a lot of the time.
Glenn
said on 11/Jul/06
Your right J.I know for a fact Mario is a hair under 5-10.so that leaves Judd at 5-8.
J.
said on 9/Jul/06
Was watching "New Jack City" the other night, Nelson wearing black boots, was inches shorter than Mario Van Peebles (wearing regular dress shoes) in all their scenes together. 5'9.5" is incorrect unless Van Peebels is taller than we think.
bec
said on 16/Jan/06
I met him 2 years ago and we were the same height. I am 5'8". There is absolutley no way he is 5'10".
NC
said on 31/Dec/05
Ho Ho Ho, you ol sarcastic gramp - yes as a matter fact the Elv was therre man. I think he lost a inch with his old age as he was barely taller than Brooke while licking her ear. you know whut im zayin man.
Gramps
said on 30/Dec/05
NC: so, was Elvis at this little 'house party?' How tall was he next to Brooke?
NC
said on 29/Dec/05
by the way mr r the reason judd looked almost as tall as Brook is because she IS 5-11! I've met her at his house. with flats she's just a tad taller - that is reality.
NC
said on 29/Dec/05
mr r; you r mistakin - perhaps you caught him slouching or something - he has been swimming at my house(without lifts)I am exactly 5-101/2 he is the same height as me - no reason to B.S.you.
Viper652
said on 29/Dec/05
I still cant beleive he is only 5-8. He looked at least 5-10 in the Breakfast Club to me.
Mr. R
said on 28/Dec/05
Rob, Rob, why do you torture me so? I stood right next to him at the sandwhich shop in Hollywood, and he is for sure 5-8. Think about it..in Suddenly Susan, he was just about the same height as Brooks Shields, which is nowhere near reality. His height cannot be determined adequately from pics! He uses lifts all the time. I saw him in flat shoes.
NC
said on 27/Dec/05
Hey Gramps; funny anyone would care to respond..glancing at some of these peoples heights it seems alot of people would like to say everyone is much shorter than they really are. Living in the Hollywood area - I hear that alot.I think people would just like to think this for some reason. Just stating the truth about Judd.
[Editor Rob: I had another look at this guy and he really doesn't appear as short as I had him, so upgrading him a bit...]
Gramps
said on 27/Dec/05
So, Anonymous, just who is this friend sticking up for Judd? Or are you a secret?
Anonymous
said on 27/Dec/05
let me set the record straight here..Judd and I are friends, and he IS as tall as I am - .FACTto the exact.... 5-10 1/2. no lifts or camera angles
Ade
said on 16/Sep/05
I'm saying 5ft9-5ft10.. I've been standing beside him a couple of times, and i'm solid 177.8cm(strictly measured, because of profession). Both times i took a note of his height, he is about my height.
McFan
said on 10/Jul/05
He does look 5'9, however, in "Breakfast Club" Ally Sheedy reads Anthony Michael Hall's driver's license as 5'9.5 and he looked at least an inch taller than Judd Nelson.
Mr Linard
said on 27/Mar/05
I was recently an extra in a movie he was filming. I stood next to him during one of the takes and we were shoulder to shoulder. Since I'm 5' 8" that makes him 5' 8".