Emilio Estevez's Height
5ft 4 ½ (163.8 cm)
American actor and director best known for roles in films such as The Breakfast Club, Young Guns, Repo Man, The Outsiders, The Mighty Ducks, Stakeout, Maximum Overdrive and Judgment Night. He has been described 5ft 5.5 (1992 Dallas News), 5ft 5 (98 Miami Herald).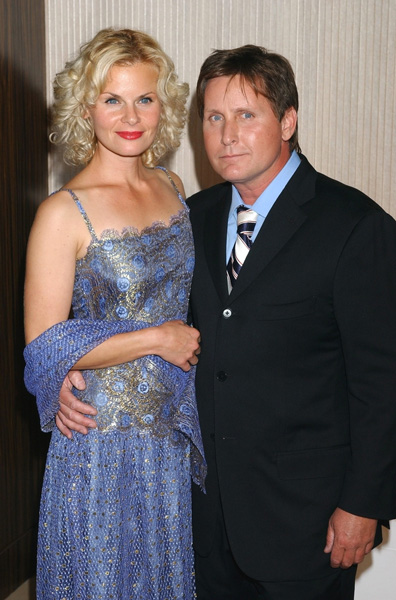 Photos by PR Photos
You May Be Interested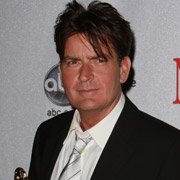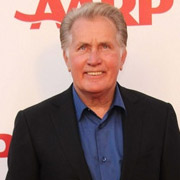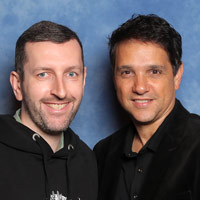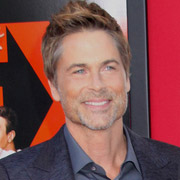 Add a Comment
147 comments
Average Guess (31 Votes)
5ft 4.87in (164.8cm)
JohnnyBravo
said on 12/Feb/21
Wow, now that's short.
MaskDeMasque
said on 2/Feb/21
@Lenad
Watching loaded weapon now and he can look a solid 5'5 in it but check out his heels in the opening shot, they're big.
JohnMoore-162cm
said on 7/Jun/20
5ft5 peak
Spencer
said on 17/May/20
He looked about 5'6" in the Breakfast Club.
Miss Sandy Cowell
said on 12/May/20
🎁🎉🎂🎈 Happy Birthday Emilio 🎈🎂🎉🎁
Many Happy Returns to Emilio Estevez, who turns 58 today.
5ft5 is my Birthday guess for him. 😁👍
🎁🎉🎂🎈🎁🎉🎂🎈🎁🎉🎂🎈🎁🎉🎂🎈
Nik Ashton
said on 20/Feb/20
It's very interesting that he is shorter than his father! 👌
youknowww
said on 9/Dec/19
I always thought he was 5'6". Guess not.
Cool dude
said on 27/Dec/17
He looked 5'6-5'7 in breakfast club, rob maybe now he's only 5'5
Sonny Black
said on 25/Dec/17
Seems about right, I mean he's shorter than some of the kids in Mighty Ducks 1.
The Shredder
said on 2/Dec/17
Even though he had a cowboy boot in SNL , I remember him being taller than David Spade , so even then 5'5 is more reasonable than 5'4.5
The Shredder
said on 30/Nov/17
I agree , he's short , but at least 5'5
Danimal
said on 29/Nov/17
Josh Jeffords said on 25/Nov/16
Dude was good at looking around low average but he was short.
Always liked him funny little guy.
My guess is he was 5 5.5 in shoes 5 6 cowboy boots.
Barefoot comes in just under 5 5 his brother is about 2 taller.
Wrong. Charlie is at least 5'9" (minimum 5'8.5").
Danimal
said on 29/Nov/17
He's at leat 5'5" Rob. Especially considering he was given 5'5.5" as well as 5'5". 5'4.5" is too low for him, or was too low for his peak height (he's in his mid 50's now and could have lost a bit).
The Shredder
said on 17/Nov/17
Yeah I think Rob should look at this guy again , He is short , but as low as this?
Tamberlain
said on 16/Nov/17
Kinda shocked that he's that short.
Guess the rumors of Rene Russo having to walk in a ditch for a lot of the shots between the two of them in Freejack were true.
(Estevez almost ruined Freejack, btw).
Morris
said on 3/Jul/17
160cm 164cm max barefoot
Josh Jeffords
said on 25/Nov/16
Dude was good at looking around low average but he was short.
Always liked him funny little guy.
My guess is he was 5 5.5 in shoes 5 6 cowboy boots.
Barefoot comes in just under 5 5 his brother is about 2 taller.
Shredder
said on 9/Oct/16
I think he was taller than this in his prime , more like a strong 5 ft 5.
Brad
said on 10/Feb/16
As listed. Built up custom shoes and clever casting and Bieber Board stuff work wonders not to mention standing by a 5' nothing ex.
Matt
said on 7/Feb/16
In 'Stakeout' he looked a little shy of Richard Dreyfuss. I think Rob is right on this one: 5'4''-5'4 1/2''.
julian
said on 10/Dec/15
He was at least 165 when he was young.
Arch Stanton
said on 4/Jun/15
Rob can update with more films and a photo and also mention director. 5 ft 4 range looks more accurate to me.
Arch Stanton
said on 4/Jun/15
the shredder says on 6/Mar/15
Rob is 5 5 , 5 5.5 possible?
[Editor Rob: 5ft 5 is quite possible.]
No it's not!! Martin Sheen looked about 1.5-2 inches taller in The Way and he can loko struggling with 5 ft 6 now.
the shredder
said on 6/Mar/15
Rob is 5 5 , 5 5.5 possible?
[Editor Rob: 5ft 5 is quite possible.]
the shredder
said on 4/Mar/15
Agree Danimal.
Danimal
said on 28/Feb/15
5'5"-5'5.5" in the 1980's/1990's. Today, in his early 50's, he may be a fraction under 5'5", but not less.
Y
said on 27/Feb/15
He can't be 5'4. 5'5 or 5'6 tops but no way 5'4
gj
said on 24/Jan/15
I always thought he was 5'6. I can not believe he is 5'4. No way
the shredder
said on 23/Jan/15
Rob , I agree with others , He looks somewhere 5 '5 , 5'6 in his early films.
Tabbara
said on 23/Jan/15
Just watched Men At Work. There isn't a 10cm difference between him and his bro Sheen. Either he needs an upgrade or sheen needs a downgrade
Shamrock
said on 18/Dec/14
most likely 5'5 peak. in breakfast club he was no shorter than ally sheedy and judd nelson could look about 4.5 inches taller.
the shredder
said on 24/Oct/14
Weird he does look under 5'5 now , but he had to be 5'5.5 range in the 80's are had lifts in his shoes
cd
said on 23/Oct/14
Freddy Rodriguez edges him but Emilio is a bit older and probably lost a hair. Both can look closer to 5ft 5 than 4, I'd say even 4.75 is closer to the truth. I believe Estevez wears lifts at times and can look a comfortable 5ft 5 range.
Danimal
said on 23/Oct/14
5'5"-5'5.5" at his peak. Today in his 50's" he may have lost a bit.
the shredder
said on 22/Oct/14
Just watched The Breakfast Club , He looks nothing but 5'5 to 5'6 going by what the other Actors are listed at.
evil
said on 15/Oct/14
In breakfast club he looked like 5'7, no more.
Powerhouse
said on 2/Sep/14
There is a picture of Estevez and Freddy Rodriguez (who is 5'4.5) together and Freddy looks to edge Estevez out just by a hair.
Brad
said on 28/May/14
He's never seen 5' 5" in his life. In lifts or with his ex Paula he's fooled people.
the shredder
said on 8/Mar/14
5'5 easy but 5'6 is pushing it
Ace
said on 7/Mar/14
looked more like a solid 5'6"in D2: the mighty ducks standing next to Michael Tucker who's 5'5"
the shredder
said on 20/Feb/14
Heis short and the 5'7 he was listed at was a joke but agree 5'4.5 is too short. More 5'5.25 or so.
Powerhouse
said on 8/Jan/14
I'm not buying 5.4.5 for Estevez, he's short but I don't think he's quite that short I'd say 5'5 - 5'5.5 is more likely.
Robert
said on 21/Jun/13
You forgot the half an inch!
Mikey T
said on 15/May/13
Wow he's only 5'4"? I thought he was at least 5'7"-5'8" in the Breakfast Club. I am surprised.
Dominic
said on 26/Dec/11
AMH wasn't a red-head. He was blonde! He was also taller than Judd Nelson, even in 1985, go see for yourself.
joker
said on 20/Nov/11
@Dominic
That cast was very short. Nelson was the tallest one at 5.9. That red head is not over 6ft, but he was having his pre-growth spurt at the time of the movie.
Dominic
said on 15/Aug/11
Danimal, I think AMH was taller than that in the Breakfast Club, in the scene he is dancing with Estevez and Nelson, he is clearly the tallest one. Looked like he had an inch on Nelson. So that makes him 5'10.5 in 1985. I know when Ally Sheedy reads out his license, it says 5'9 but I think that is a mistake also.
TruebloodFan
said on 13/Aug/11
luv'd him in 'Young Guns'. Billy The Kid was actually around 5ft8, but Estevez did a great portrayal in that movie.
Danimal
said on 25/Mar/11
me says on 16/Aug/10
They need to have a breakfast club reunion. The nerd kid that he beat up is not so much taller and heavier than he is.
The "nerd kid" is Anthony Michael Hall who was 5'9.5" during the filming of the movie and is 6'2" today...
mofo
said on 21/Mar/11
In Judgement Night on his drivers license it says 5ft6. But he looks 5ft4.5 to be honest.
CLay
said on 12/Jan/11
jtm says on 16/Aug/10
lol cruise is no where near 5'10. not even in lifts he is that tall.
Correct he was the same height as 5'7'' Glenn in two pics, and Glenn was at most 5'9'' in his shoes or boots or whatever he had on.
Anonymous
said on 1/Jul/09
Lenad: He wore cowboy boots with 2-inch heels in Loaded Weapon 1.
Barry Langcaster
said on 12/Jun/09
This man is for certain a 5'4 sized guy, and this is with 1 inch shoes too.
ace
said on 19/May/09
lil lee stop smoking what ever it is ur smoking he's stated out of his mouth at premier of Mighty Ducks when asked what its like to work with young actors he said well it's not easy since their all taller then me lol i'm 5'5 on my tippi toes and yet their bigger then me
Lenad
said on 12/Dec/08
Looked in the 5ft5 range in Loaded Weapon 1
Lil Lee
said on 18/Oct/08
Just saw judgement night and Emilio's driving licence said he was 5'6" he didn't look much shorter than cuba gooding jr who is 5'10 which proves he's 5 foot 6 like me
Jayson
said on 26/Sep/08
For Gods sakes I just called Emilio at home. He was stunned at this web page about his height...Well I asked him and he said he is 5'5" with shoes on. So please end this debate. He is embarrassed about this topic.
leonari
said on 17/Sep/08
David: What are you talking about?? No really? First Emilio doesn't come close to Michael J. Fox's COOL appeal. Hell M.J Fox was one of the coolest guys in the 80 ies along with Michael Jackson, Stallone etc. Those were the childhood idols of millions of people around the world. yeah Emilio had a couple of years where he was pretty cool... To really think Estevez is 5'6" proves to me that yo have no clue nor the slightest idea about gauging height. Sorry. 5'6" is short but no THAT short.
The man is 5'4.5 and maybe was 5'5" when he was very young and in pretty good shape. Watch his movies and you will see.
David
said on 17/Sep/08
He seems 5'6 to me. That's still pretty short for a man nowadays. Also, I believe his dad is 5'6 so it makes sense. He's the only really short actor I can think of that could still seem really cool, or at least he did to me when I was a kid in the 80's. At 5'4 he would seem like a shrimp even next to fairly short guys like Cruise.
Brad
said on 5/Sep/08
Saw him with Paula back in the day. Looked like grade school kids. Glenn is right on this one: 5' 4".
John Jay
said on 20/May/08
From all the evidence I have seen through the years and from many photos 5,4 is the height for our friend Mr Estevez when seen in the motion pictures, public appearences or if seen in person. With the white sneakers off hes dancin around the old 5'3 mark.
ACG
said on 19/May/08
Actual it's hard to see him over 5'4 today....Demi Moore looks like an Amazon woman next to him!
Theatredistrict NYC
said on 18/May/08
4'3 or 4'4 he seems like, oops my mistake I meant 5'3 or 5'4 thats it. An understandable mistake I think.
Danimal
said on 8/May/08
Look, I have a mind of my own. I respect Rob, but I believe what I want to. Sometimes I think some people are shorter than they are in person and sometimes the opposite. I believe he was about 5'5.5" in his younger days and 5'5" today.
Anonymous
said on 8/May/08
today he is the height rob has him at and even younger he never was above 5'5"
Danimal
said on 8/May/08
He was 20-21 in the outsiders. They were all around the same age, with exception to Swayze of course.
Again, I don't think he is anything under 5'5".
angie
said on 3/May/08
he has changed so much. He did seem short in movies. how old was he in the outsiders? he didn't look that small but I can't make judgements since he was around guys who were 16-17.
glenn
said on 15/Apr/08
overdressed for my standards,but not hot.maybe 65.when i expected 50s.he was great.but i never saw him before.ralph macchio(sp) somehow walked past me and my friend this night.had no idea he was there at this screening or what emilio was talking about when he mentioned if we got ralph to sign.i though he meant in the past.lol.until i read the news the next day.fuk.imagine that outsiders reunion pic.id rather have that than the mighty ducks costars on top.
Joe
said on 14/Apr/08
i think he's 5'5 barefoot. what did you make of him, Glenn? did he seem nice? it must have been a hot night.....
leonari
said on 19/Feb/08
chris175: no. You go to far. 5'3 is out of the question. His limbs are not short enough for a fellow that small.Emilio was never 5'6" but maybe 5'5 in his prime. But he wasn't taller. Take a look at his old movies...I mean his brother who is 5'9" literally towers him in the movie where they play together.
chris175
said on 18/Feb/08
i dont know if he was ever 5-5, could have been 5-3 with big shoes looked 5-6 and got listed as 5-5
leonari
said on 17/Feb/08
come on:you are wrong.
Paul
said on 15/Feb/08
Paddington:
I'm 5'9'', and my real brother is 6'2''. That's 5 inches. So, I don't know. I think he just got his height from my grandpa (6'1''), and I got my height from my dad (5'7''), or my uncle (I Think He Was Like 5'10''.)
Viper
said on 6/Feb/08
Go to your local drug store and load up on dramamine pills :)
sf
said on 5/Feb/08
Viper - where can I get a hold of some of this good stuff??? lol...
glenn
said on 5/Feb/08
well 5-4 was extreme to me.i thought he was 5-6.
Viper
said on 5/Feb/08
I would have bet a lot of money he wasnt any smaller than 5-6 1/2. I never questioned his 5-7 listings on the internet. He sure looked 5-7 to me in that Maximum overdrive movie.
leonari
said on 5/Feb/08
No it's not a shock to me. I always was confident that this guy is really small. At 5'7 to 5'8" I am far from being tall myself but when I say Emilios movies I was sure: I would not look that short on screen by far.
The man was always 164 cm" max and Rob has him perfect now.
glenn
said on 5/Feb/08
its a shock to all of us.
Viper
said on 4/Feb/08
I find Emilio's supposed lack of height to be incredible. If you told me before seeing this site and all that he was in the 5-4 range I would have said you were smoking some good stuff.
glenn
said on 3/Feb/08
thanks for backing me on that elisabeth.
Elisabeth
said on 2/Feb/08
Emilio is absolutely miniature. I saw him at the whiskey a few years ago, and 5'4" is generous. I was shocked by how tiny he is.
Socom
said on 8/Dec/07
looks 5'5. I dont like when its hard to tell, it makes it more interesting though.
glenn
said on 26/Oct/07
he did a 5-4 illusion.if he isnt that nowadays.i was shocked.
Danimal
said on 26/Oct/07
Sorry, but I don't see 3.5"-4" for Glenn on Emilio in that pic. Not less than 5'5".
Cruise is 5'6 3/4" and Emilio is 5'5".
TJ
said on 25/Oct/07
guest3090, they are not stood up in that pic. It's from a scene where Emilio is sat on the sofa and Tom is leaning against the wall. Here's some stills from the same scene to show what I mean.
Click Here
Emilio does look significantly shorter than Cruise in the movie though.
the shredder
said on 25/Oct/07
LOL guest3090 .. I find it funny they were both always listed 5'7 !
guest3090
said on 24/Oct/07
Click Here
Cruise and Estevez
Viper
said on 8/Oct/07
I cant beleive hes only 5-4. Thats crazy.
leonari
said on 6/Oct/07
5'4 these days...Glenn said it on the Freddy Rodriguez page.
Chris
said on 18/Jul/07
How they made him look 1" to 2" taller than Ally Sheedy in The Breakfast Club I don't know.
RICHARD
said on 14/Jul/07
I never thought of that,Parker. My dad is 5'11 and his brother is 5'6 or 5'7 so maybe genetics played a tall role in my dad and a short role in his brother's. My dad's older brother(R.I.P)was only 5'9 so he was average and his sister is 5'2. I'm only 5'8 and age 17 BUT I AM NOT DONE GROWING !!!!! I'm just a late bloomer or something
Parker
said on 7/Jul/07
I know plenty of brothers that have at least 4 inches between them. My own brother is 5 inches taller than me.Nothing unusual about it.
RICHARD
said on 6/Jul/07
Charlie Sheen is 5'9 or 5'10 so shouldn't Emilio be close to Charlie's height. I think Martin Sheen,their father, is only 5'5 but how tall was their mother.
Paddington
said on 4/Jul/07
Are Estevez and Charlie Sheen full brothers? I'm surprised by the 4.5" height difference between the two.
I've always thought me and my brother's 2.5" height difference was odd enough to raise questions about whether we've got the same parents, and if one or other's growth was somehow stunted. =/
leonari
said on 30/May/07
no way 5'5"...Rob has him 100% perfect!!!
Chip
said on 29/May/07
It's ironic that Joshua Jackson and Estevez starred in the Mighty Ducks films together, and now Josh has worked on "Bobby" with him. It's funny how In the first Ducks movies, Josh was shorter than Emilio even when he wore skates, and now he's taller at least 7 or 8 inches taller than Emilio. Emilio looks 5'4" to 5'5", nothing more.
Viper
said on 11/Mar/07
I thought he looked a legit 5-7 in that Maximum Overdrive movie.
sf
said on 10/Mar/07
More evidence that these guys are usually listed taller than they are since Estevez, like Viper said, was listed around 5'7" for a while....
glenn
said on 10/Mar/07
it was a screening for that kennedy movie.apparently,ralph macchio snuck out.didnt know he was there.and the place was nearly empty.no photogs and autographs dealers.
Snakeman
said on 27/Feb/07
Emilio doesn't seem to be the only one who packed on the pounds lol
Martin
said on 24/Jan/07
You are being abit nasty about Emilio, so what if he has put on abit of weight! He is 44 and he's 5ft 5ins!!
Glenn
said on 19/Jan/07
Yeah,Briohn.it was hot that night.wore too much.
andrew
said on 19/Jan/07
Never thought he is that short...
Viper
said on 19/Jan/07
I really thought Emilio was his listed 5-7 a few years ago. 5-4 for him is pretty damn shocking.
BriOnH
said on 18/Jan/07
Nice pits Glenn lol :). Happens to me all the time in photos. first time I have seen it for you. Man emillo sure packed on the pounds. Looks like he is leaning forward.
Glenn
said on 18/Jan/07
Wait till you guys see my pic with him solo taken minutes before!
Glenn
said on 18/Jan/07
I had no clue.I thought he was 5-6ish.
the shredder
said on 17/Jan/07
looks 5'5 max next to glenn ... and hes CLOSER in the pic then Glenn is !
so I say 5'4ish to a weak 5'5 ! 5'4.5 seems right on the money ! ...
Glenn
said on 17/Jan/07
Thanks Jason.I was shocked at how small he was.he gave a 5-4ish impression.
Austrian
said on 17/Jan/07
ye estevez is tiny
Jason
said on 17/Jan/07
Awesome how you meet these guys Glen
radio_man
said on 17/Jan/07
yeah tidis seems right, in the outsiders tom cruise seems to be 5 or 4 cm taller so, tom cruise it's 170 and he's 165, it seems right!
Victorian
said on 10/Nov/06
Anything close to 5-5 seems to be quite near Emilio's real height IMHO of course. I just saw the promotional stills of Bobby, where Lindsay Lohan (probably in at least 3 inch heels though) practically towered over him.
Editor Rob
said on 9/Sep/06

Found an article from 1992 Dallas Mornin News mentioning this height:
Emilio Estevez, 5-5 1/2, also had Martin Scorsese 5-5 1/2 (no way) and Billy Crystal (5-5) (shortest I've seen for this stair jumpin comic)
Viper652
said on 29/Jul/06
He was really billed at 5-8 Danimal? I thought he has always been billed at 5-7. I thought he looked it or close to it in Maximum Overdrive. I think hes 5-6, but the Outsiders picture with Patrick Swayze shows he is 5-5 Max.
leonari
said on 29/Jul/06
Danimal: Bulls***. Emilio was never 5'6". The guy is soo tiny. I watched most of his movies and tons of pics. You are offBRO. by a full inch here.
Danimal
said on 28/Jul/06
Charlie used to get listed at 5'11" in the late 80's from what I remember and then they had him at 5'10". He could be 5'9" and change but no shorter. As for Emilio, they had him at 5'8" and then 5'7". I would give him 5'6" and change.
Adeli
said on 27/Jul/06
Charlie Sheen looks about 10cm/4" taller than Emilio in some movies and i'd say Charlie is about 175cm tall.
bill
said on 22/Jul/06
Emilio is short because his father Martin Short is small in stature. Martin Sheen is 5'6, so Emilio could be 5'5' to 5'6. No taller.
British Guy
said on 27/May/06
Rob,
Really think you should have another look at this guy!!
Personally think he is around 5ft 4in... this does make a difference!!
Cheers!!
Shane
said on 9/May/06
Polska that's a good point, he's probably no taller than 5'6"
Polska
said on 7/May/06
Shane, you'll notice he's standing quite a ways in front of the chart, judging by his shadow. Thus making him appear much higher up on the chart. Also, they can move that chart anywhere they want. They could make him look 6'2" if they wanted to.
Glenn
said on 28/Mar/06
Never met him,but he is 5-6.tops.
sebastian
said on 27/Mar/06
first of all 5.7 really isn't that short for a guy. Im 5'7.5 and im taller than a lot of people.
Mr. R
said on 28/Feb/06
Also, there were plenty of pics in the 90's of Emilio with his first wife, Paula Abdul, and we know she is a mucnhkin. Emilio was not more than 5 inches taller than her.
Mr. R
said on 28/Feb/06
Emilio is about 5-5 to 5-6. He is about 4 inches shorter than his brother Charlie Sheen, and he is not taller than his dad Martin, who I have worked with, and he is about 5-6.
TJ
said on 28/Feb/06
Becky, watch The Outsiders and see if you still think Emilio is 5'7. He's wearing boots throughout and is shorter than the rest.
leonari
said on 28/Feb/06
Becky: You have no clue what you are talking about...No really.Emilio Estevez not that short...Come on! I say he is 5'5" no more!
Becky
said on 27/Feb/06
id really have to say that emilio estevez isn't really that short. I prolly think he's 5'7" which is pretty short for a guy depending on how old he is!
Anonymous
said on 23/Sep/05
I just listened to the audio commentary on the young guns dvd. Lou Diamond Phillips says something in the line of "I'm not trying to be politically incorrect, but we all know that Billy the kid was a short man. So why was Emilio wearing lifts? Just look at his boots in the dance scene!"
Mr. Awesome
said on 23/Aug/05
He's definitely under 5'6'' by about an inch...and there's no way in hell hes over 150 lbs...the guy is extremely scrawny...I'm not quite 2 inches over the that mark you mentioned, tgri, and I don't weigh anywhere near 153 lbs, and compared to the hockey players that I've met and that Estevez stands next to in the Mighty Ducks movies (see my prior comments); I wasn't nearly as shrimped out in height, muscle mass, or body frame size next to the hockey players as Estevez was. I'm about 5'7.75'' and weigh 140 lbs, and I'd bet my house that Emilio isn't near that in height or weight.
McFan
said on 17/Jul/05
Yeah, I overestimated Estevez only because I thought Demi Moore was 5'5, not 5'4. That would make Estevez about 5'6 or close to it. The only celebrity I've met that I can give an accurate height for is Paul Newman. My height is 5'10 barefoot and he appeared two inches shorter than me, but I was wearing sneakers and he was wearing shoes that could have given him an extra half-inch. I'll give him 5'7.5 barefoot. He may have been 5'8.5, possibly 5'9 in his prime.
By the way, leonari, watch for the scene in "What About Polly" where Stiller and Aniston are walking to the water barefoot. He's 3 inches taller than her.
leonari
said on 17/Jul/05
BRITISH GUY THANKS MAN!! I also think is between 5'4 and 5'5" nothing more. To be honest this McFan guy overestimates so many people listed on this site. Ben Stiller,Emilio Estevez and some others. Perfect example of a guy who gets fooled by Hollywood, lifts,insoles and so on...I mean BEN STILLER in the 5'9 range is ridiculous...Sorry McFan...ROB please downgrade Estevez it's about time.
British Guy
said on 13/Jul/05
Sorry Mcfan,
I Am With Leonari On This One...
I Am Sure You Can Agree That Estevez,
Really Is A Short Guy Personally I Believe,
He Is Close To 5ft 4in Really Guys, No Need,
To Fight!! I Am Sure We Will All Agree He Is "Small"
leonari
said on 12/Jul/05
McFan yes lifts is a very usual thing in Hollywood. But please look at some Estevez Movies...The guy is no way above 5'5". In the movies with Richard Dreyfuss he is the same height as him but Dreyfuss wasn't young even back then. Please man what are you implying??? That the guy is 5'7" or wHAT??? I hope not...
McFan
said on 11/Jul/05
Leonari, I don't know their heights, but I know Estevez is about two inches taller than Moore. One thing weird is Tom Cruise towered over him in "The Outsiders" but there appears to be only one inch more for Cruise when compared to Demi Moore "A Few Good Men." Maybe their all wearing lifts.
leonari
said on 10/Jul/05
I saw Demi Moore in Paris around 10 years ago when she was still with Bruce Willis: NEVER is she 5'5. Never. And Estevez ain't taller than 5'5"...McFan...All the stars add 1 to 2 inches to their real height!!
McFan
said on 9/Jul/05
If Demi Moore is 5'5, then he has to be close to 5'7. He directed a film where they both starred and he was clearly 2 inches taller than her.
British Guy
said on 1/Jul/05
Thanks, Rob
I Do Hope That You Find The Truth Here!!
Honestly I Really Do Think This Guy Is Tiny...
Mr. Awesome
said on 30/Jun/05
Mighty Ducks 2 is a better indicator of his height, in the party scene. There are some other famous people in the scene, as well that you can compare him to, I only mentioned the ones who I have either met or know their height.
leonari
said on 30/Jun/05
MR. AWSOME THANK YOU!!! Finally a guy who knows what he is talking about...5'5 is generous...and you are right mighty ducks is good eveidence that he is dwarfed by almost anybody!
leonari
said on 30/Jun/05
No rob not shorter than 5'5 bit not almost 5'6...Please downgrade this guy.Please
Mr. Awesome
said on 29/Jun/05
Leonari is correct. This guy is 5'5'' at best. As bad as the Mighty Ducks series is, the movies reveal a lot about Estevez's height. In the first movie, most of the children are around the same size as him, some even bigger. These are kids, mind you… Also, he is dwarfed by the NHL players who make appearances throughout the series.
Luc Robitaille is listed by the NHL as 6'1''. I have met him, and can personally verify that this height is accurate to at least within an inch; so he's a minimum of 6'0''. I have also met Chris Chelios, and he did not appear to be the 6'1'' he is listed as; I'd say 5'11'' and change. However his comparison with Robitaille in the film puts him at least at a strong 5'11'', possibly 6'0''. Cam Neely, who I've never met, is listed at the same height as Robitaille, and he looked close in height to Luc, so we can assume his height is accurate also.
Compared to these 3 hockey legends, Emilio looked to be really struggling with 5'5'', straightening himself up as much as possible in the scene with them. The top of his head came right above Robitaille's upper lip, and about the same on Neely, when the 3 NHL stars were standing next to each other. Minus Emilio's big-heeled shoes and just imagine how short he really is!
Also in the first movie Mike Modano, who's 6'3'' really made him look short, and the 6'6'' enforcer Basil McRae made the washed-up old actor look like one of the kids he was coaching. Please minus the .75 on this guy, Rob. I think I've proved beyond a shadow of a doubt that he's just scraping 5'5''.
leonari
said on 13/Jun/05
So if you agree Rob be so kind and adjust his height...Rent Stakeout if you haven't seen it recently because it's a very funny movie(also part 2) and you see that he is the same height or shorter as Dreyfuss.
Ricardo
said on 10/Apr/05
Lol they have him at 69 inches
http://www.imdb.com/gallery/ss/0201776/Ss/0201776/2?path=pgallery&path_key=Estevez,%20Emilio
JT
said on 9/Apr/05
saw him at starbucks in calabasas, CA and i'm 5'7 .... he was 2 inches shorter old and wormish