Martin Sheen's Height
5ft 6 (167.6 cm)
Peak height was 5ft 7 (170.2 cm)
American actor best known for roles in films such as Apocalypse Now, Badlands, Wall Street, The Way, The Departed, Gandhi, The Dead Zone, Gettysburg, Catch Me If You Can and TV series The West Wing. In a 1983 edition of
NY Magazine
, he said
"I'm five-foot eight"
.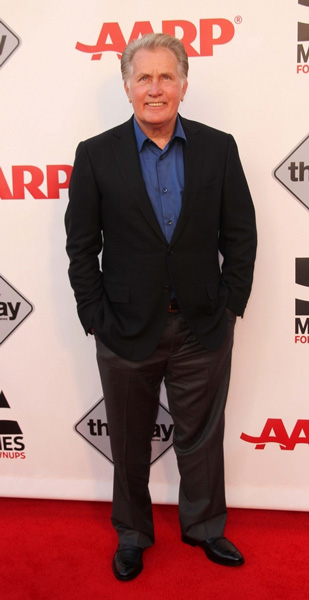 Photo by PR Photos
You May Be Interested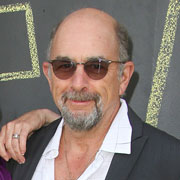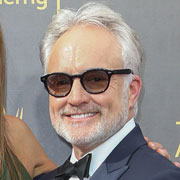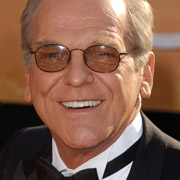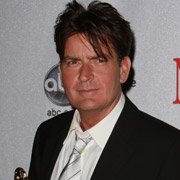 Add a Comment
79 comments
Average Guess (21 Votes)
Peak: 5ft 6.63in (169.2cm)
Current: 5ft 5.57in (166.6cm)
OriginalAnon
said on 8/Jan/21
He could be 169cm peak, I reckon.
Animus
said on 4/Aug/20
Based on 'Badlands which I just watched, I thought he was around 5'9. He wore cowboy heels but I hadn't imagined him being 5'7.
Miss Sandy Cowell
said on 3/Aug/20
🎂🎁🎉 Happy 8️⃣0️⃣th Birthday! 🎉🎁🎂
Wishing Martin Sheen a Very Happy Big 8️⃣-0️⃣ today!
I did get a copy of 'Badlands' and you'd never have thought he was in the least bit below average, when compared to Sissy Spacek, who must have been around 5ft2 back in the early 70s.
5ft7 peak 😁🎈
5ft5.75 now
🎂🎁🎉🎈🎂🎁🎉🎈🎂🎁🎉🎈🎂🎁🎉🎈
Miss Sandy Cowell
said on 1/Jun/20
That reminds me - I need a copy of 'Badlands', a film which was voted high as one of the '50 Films You Must See Before You Die'.
In this film, Charlie and Sissy Spacek go on a no-holes-barred shooting spree, Bonnie and Clyde-style. I think 'Badlands' might have been the inspiration behind Quentin Tarantino's 'Natural Born Killers'.
5ft7 peak; 5ft5.75 today.
Nik Ashton
said on 20/Feb/20
Look at this:
Click Here
I'm chuffed to give Martin Sheen his 75th comment!
Nik Ashton
said on 21/Dec/19
I wonder what he claims for his nowadays height!
Nik Ashton
said on 21/Dec/19
@ Willes188 - You've gone two inches too high on your two claims!
Peter175
said on 19/Dec/19
Reminds me of James Dean when he was younger.
I think they're both weaker 5'7s as well and would get edged by Mcavoy or Mayweather
MJKoP
said on 26/Sep/17
Doubt he was ever a full 5'7"...Blair Brown has been added since the last comment(by jtm), and apparently she's always been under 5'3". This might be the best shot ever on this site to compare heights. Sheen was confirmed to have worn lifts to play John F. Kennedy(always listed as 6 foot, if not 6'1"). He no doubt has a shoe advantage over her, going by the heels alone, never mind any wedges on the inside; if he stood up straight, would there really be over four inches between the two of them? She's not exactly standing up as tall as possible, either....
Click Here
jtm
said on 23/May/17
Brown was never over 5'4!
MJKoP
said on 22/May/17
Looked surprisingly taller in the 1983 "Kennedy" miniseries, where he played JFK. The woman who portrayed Jackie, Blair Brown, is said to be 5'8" and he always looked taller, sometimes even significantly so.
Sandy Cowell
said on 30/Apr/17
Martin Sheen is one of Hollywood's greatest actors! He just happens to be on the short side! So what? It didn't stop Michael Stipe of REM from including him in the lyrics of one of his most wonderful songs, did it?
Martin gets 5ft7 - peak and 5ft6 now!
Willes188
said on 28/Apr/17
He has always been short, and is now heading towards very short range
Imo everything under 5'9 is short for a male in Europe and North America (along with a few other places) And i'd say that everything under 5'6 is very short
S.J.H
said on 27/Mar/17
5'6 claim 5'8 and 5'5 nowadays he need to borrow serious lift from tom cruise to reach up 5'8
berta
said on 10/Mar/17
was he really 170 peak, maybe he was but i think he was closer to 168,5-169
josh jeffords
said on 7/Nov/16
180 on the high side in movies like US marshals he looked around 165-170.
Dont forget Wes is short shorter than woody, also blade villain.
Yiddybop
said on 25/Jun/15
I stood next to him at a wrap party for The War at Home in Austin, TX. HE LOOKED 5'5 to me, but I'll accept 5'6.
Sam
said on 1/Apr/15
Rob, could you add to his credits?: Gandhi, The Dead Zone, Gettysburg, Catch Me If You Can and The Way.
Realist
said on 16/Dec/14
Funny he plays 6'2 Warren Anderson in Bhopal movie. He does a fine job though.
Mike
said on 3/Dec/14
Never really looked a full 5ft 7 IMO. 5ft 6.5 peak is better.
bandet
said on 22/Oct/14
Rob, think you're out an inch on this atleast. He's definitely, or atleast was, 5ft7 minimum in his prime. Apocalypse Now, for one. Which also makes your listing out for Emilio, his son, who I am certain is minimum close to 5ft6, Which in turn throws out Tom Curise height.
Click Here
Arch Stanton
said on 29/Aug/14
Rob can you add Badlands? Does look at least 5 ft 7 in it.
tinglr
said on 3/Jul/14
held an elevator for him at the Omni hotel in Norfolk, va early 80's. I 'm
6 ft even and he came up to my waist. he was shod in 3" lifts. I would suggest he is only 5 ft 3" plus or minus. agents always shade the facts re: height!
Realist
said on 15/May/14
Rob he gets away looking average, i dont know how ?
Arch Stanton
said on 24/Sep/13
Hmmm in Gandhi he looks more 5'6.5" next to 172cm Ben Kingsley. Kingsley looks 1-1.5" taller than Martin Sheen in it.
Arch Stanton
said on 23/Sep/13
Yeah he didn't look as low as 5 ft 6 in Apocalypse now, looks 5'7" range to me.
Arch Stanton
said on 5/Jan/13
Is it me or does he look a lot like Regis physically and facially?
John D
said on 2/Feb/12
Looks 5'7" in Apocalypse now.
Voiceless Dental Fricative
said on 14/Jan/12
He's south of 5'6 as of 2012. Ten years ago he was very mildly shorter than 5'6 claiming John Spencer.
Don J
said on 29/Dec/11
Met him in Sacramento, 5'6 is accurate.
fricanman
said on 8/Dec/11
A friend of mine was appearing in a play in London in the mid 80's. I was talking to her after the show when the director tapped me on the shoulder as he had someone he wanted her to meet. When I turned around and saw the guy he was introducing I said "Wow! if you were taller I'd swear you were Martin Sheen" to which he replied "I am Martin Sheen". I was looking down at him and I'd say 5'6" was generous even then.
Voiceless Dental Fricative
said on 17/Sep/11
Circa 2000 he was a hair shorter than John Spencer (who claims 5'6).
the shredder
said on 23/Aug/11
Rob , can you upgrade to 5'8 ? I saw pics where he looks that !
the shredder
said on 16/Aug/11
Rob , Thats cool that you found him claiming 5'8 ... He did look that in Apocalypse Now
Editor Rob
said on 12/Aug/11

I found a quote by Sheen from the 80's, he did in fact claim to be 5ft 8 back then.
Carol Perron
said on 8/Aug/11
Martin Sheen is about 5'6" tall. I've known him and followed his career for years. His wife is about 5' 4". He also has one arm that is 3 inches shorter than the other. He is an great actor and has never let anything stand in his way. He is also a very kind and compassionate person and friend. Happy birthday to him Aug. 3rd.
the shredder
said on 5/Aug/11
Rob , I disagree with this ... I think he was more like 5'8
the shredder
said on 26/Jul/11
Rob , do you think this is his peak height ? He looks taller when younger
[Editor Rob: I'm unsure as to how much he might have lost, it could be a fraction or an inch]
Alberto
said on 7/Jun/11
He uses elevator shoes so he looks taller. I think 5'6'' is generous at best.
Demiere Lee
said on 7/May/11
In the movie next to Eddie Murphy in the film premiere Imagine That he looked 5'9 because I think Murphy is 5'11.
Eric Javier
said on 17/Apr/11
Martin Sheen is about 5'6. I met him at a hospital in which I worked about 20 years ago and walked side by side with him.
Tess
said on 29/Jan/11
It's not called "Hollywood Magic" for nothing. Tall actors are made to look shorter by making them stand in "ditches" next to short stars and short stars are made to look taller by putting them in sets with false ceilings, standing on boxes, or even making certain articles of clothing "smaller" just to make them look bigger. I hate to disillusion you all, but in Hollywood it's all "smoke and mirrors." :-)
jtm
said on 28/Dec/10
well that would be a big problem for mark wahlberg, matt damon,charlie sheen,leonardo dicaprio and i could go on and on if martin was only 5'4 or 5'5 at his prime.
zane
said on 28/Dec/10
you can see he is tiny in every movie look at his arms legs 5/4 5/5 max ,,
Karen Renn Tseng
said on 19/Dec/10
I was one of the extras in Martin Sheen's 1988 movie, "Beverly Hills Brats" .(Taurus Pictures, Distributor) I was the screaming young lady at the horse race track, throwing her hands up in the air. (Los Angeles County Fairgrounds, Pomona, California I was 20 years old at the time, and a college student at the nearby University of La Verne. (La Verne, CA) Martin played a medical doctor in the movie.
Anonymous
said on 7/Dec/10
I walked past Martin Sheen in a Las Vegas hotel, Caesar's Palace if I remember right. His bodyguard was about 6'6', but he was no more than 5' 3" tall.
I know this because I'm a short guy at 5' 6" on a good day. He's a tiny man, but talented.
Alexandra
said on 27/Mar/09
on the sunday night project he looked short next alan carr and he's 5'10 about 3 inches shorter.
iClarke-93
said on 20/Feb/09
Closer to 5'7 I think , possibly 5'6.5 a flat 5'6 is too low.
Mr. T
said on 18/Oct/08
5'7" peak.
Mark
said on 18/Sep/08
In Wall Street he seemed only about 2 inches shorter then his son Charlie Sheen (5'9"). Likewise Charlie Sheen was about 1 inch shorter then Micheal Douglas (5'10"). So I would guess Martin Sheen to be exactly 5'7".
ladybyrd
said on 5/Jun/08
I can confirm that he's 5'6-ish...he was my first encounter with a celeb in L.A. I went to mass w/my friend in Santa Monica and I ended up walking down the aisle and taking communion right behind him. I'm 5'6.5, I had sandals on and he was just a tiny bit taller than me in his street shoes. I remember being surprised at how short he was. But I was younger and more star-struck then, now I know most of them are fibbing.
lee
said on 27/May/08
martin sheen is 5'7, charlie sheen is supposedly 5'10, possibly true or 5'9 he is like the same height as alan cryer who is 5'9 or just taller, can i just say heather locklear is a babe she was great in taahm and april bowbly is so sexy,hot woman.
mcfan
said on 19/May/08
I still say he was 5'7. He's got a large head and is pretty stocky. Emilio is shorter.
Random Person
said on 18/May/08
Well, I withdraw my previous statement. I recall one of the opening scenes Sheen had with a very yonug Harrison Ford and accounting for Ford's posture, I did think he looked 5'7" or so. He's not more than 5'6" now. The question is whether he ever wore lifts. Both his sons do. Hmmm...
Random Person
said on 18/May/08
Comparing him to other actors, he never looked more 5'6.5" in Apocalypse Now. Maybe that was his peak?
Joe Cool
said on 23/Mar/08
wow i didnt think hes that short but i guess thats from apocalypse now, which he would have been younger
Anonymous
said on 7/Dec/07
Do you all know how short 5'3 is? There is no way Martin Sheen is 5'3. I just watched Catch me if you can, he appeared roughly 4-5 inches shorter than Leo, which would probably put him around 5'6 +/- an inch.
Also watch the Departed, Sheen isn't much shorter than Marky-Mark
Mr. T
said on 24/Oct/07
Hey Rob, I think you should take a second look at him compared to Dennis Hopper in Apocalypse Now. He's hardly any shorter than him in that movie. Of course, now he's barely 5'6".
the shredder
said on 26/Sep/07
Rob , can you give him a peak height ? .. He looks taller then 5'6 in Apocalypse Now !
Adam Brennon
said on 21/Sep/07
I don't mean to sound ponderous Savage, but are you sure you're 5' 6"? Is it possible you're any taller?
Steve Savage
said on 20/Sep/07
I stand by my account, since I passed right by him in person (see my older post). He's a tiny fellow, and me looks even tinier because he's so pudgy now. At 5' 6" i'm no giant and he was no taller than my dad, who was 5'3".
Adam Brennon
said on 2/Sep/07
I agree with 'Josh', he didnt appear to be drastically short in 'Apocalypse Now'. The only person in the film who dwarfs him is that objectively very tall supply guy.
Anonymous
said on 30/Aug/07
a co worker of mine at the time (about a year ago or so) also worked at LAX as a ticket checker (correct term?) and happened to check in martin sheen and had commented how short he was. i stand at about 5'6" or so with my ever day footwear for work, she wears high heels to work at LAX and happened to be wearing them when she told me this(it happened the same day literally just hours before) .when she commented she made a gesture with her hand witch to me seemed at about eye level +/-......well just food for thought.
Josh
said on 1/May/07
martin looked 5ft 7 atleast in apocalypse now or a bit taller.
he cant have lost that much height because he is not really old and has not got bone trouble.
marlon
said on 2/Mar/07
martin sheen didnt look that short in apocalypse now.
he looked a good avarage height similuar to charlie sheen.
Steve Savage
said on 17/Jan/07
I saw Martin Sheen with his bodyguard in a Las Vegas casino back in 2000. The bodyguard was tall, Sheen was not! I'm 5'6" and I towered over him even though I was wearing low heel dress shoes at the time. I would say he's no bigger than 5' 3" tall.
Franco
said on 3/Jan/07
5'5 is his proper height today, i have seen many many movies, including CASSANDRA CROSSING (when he was young), THE DEAD ZONE and many others, he looked 5'7 in most movies maybe even 5'8 (lifts), so that means he was exactly 5'6 without shoes.
today i have noticed he rounded up, got older and 100% got shorter, he looks 5'6 with shoes that means 5'5 height if not slightly less, 5.4.5 but not below. :)
the shredder
said on 3/Dec/06
yea , i have not really seen many pics or movies with this guy . he is older now though , but i do think he can be taller then this 5'6 Rob has him at !!! he really does look atleast 5'7 in Apocalypse Now . anyway , i would give him 5'6.5 - 5'7 !!!
Spence
said on 3/Dec/06
I think he is at least 5'6 1/2 and probaly 5'7. He needs to be upgraded. In Wall Street his son a near 5'9 Charlie Sheen is only a few inches taller.
leonari
said on 21/Nov/06
T-Man: so what now? you are 5'10"-Sheen is 5'6" to 5'7" and you look eye to eye..where are your eyes? same level as your mouth???...man get some reason into your posts dude.really.
Tman
said on 21/Nov/06
I met Martin Sheen several years ago. I'm 5'10. We were talking eye to eye. He was 3 to 31/2 inches shorter than me. Very genuine guy.
[Padraig: Eye to eye, yet 3 inches smaller. So, Martin is officially the actor with the world's smallest brain and eyes that sit at the start of his hairline :=)]
British Guy
said on 19/May/06
Check out photos of this guy and Emillio Estevez...
They are very interesting to say the least someone is lying!!
I think Emillion is no more than 5ft 4in, yet this guy looks more
Than the 5ft 6in that he is listed at!!?? very confusing or what!!
A-Bomb
said on 6/Feb/06
So do you think he was 5'7" in "Apocalypse Now" Rob?
mcfan
said on 26/Nov/05
Martin Sheen has a large head and is quite stocky. Nowadays he's 5'6-5'6.5, but he was 5'7-5'7.5 in his earlier years. Look at "Apocolypse Now". He's shorter than Duvall, but by not as much as you might think. He's slightly taller than Emilio.
CelebHeights Editor
said on 8/Aug/05

Sighting:
"I saw Martin Sheen on the other side of the square..(describes meeting him)....And one more thing, I am 5ft 2 and was able to look straight ahead into his eyes."
leonari
said on 31/Jul/05
LOGAN5...You must be joking right??? Martin Sheen 5'8"...what else?? maybe be his son emilo estevez 5'9"??and Charlie Sheen is 6'1"?? You have no clue what you are talking about...
L0GAN5
said on 30/Jul/05
I reckon he is at least 5'6". If you watch Badlands he is about 6 inches taller than Sissy Spacek who is listed as 5'2", so I can well believe he is 5'8".
TJ
said on 8/May/05
Martin Sheen is a good couple of inches taller than Michael J Fox in The American President. Fox is maximum 5'4 (if lucky). I'd say Sheen is 5'6 to 5'7.
Mr R
said on 14/Feb/05
He is 5'6" - not the 5'8" he claims - I've worked with him on several projects, and he is still not very tall