Bradley Whitford's Height
5ft 10 ½ (179.1 cm)
American actor, best known for playing Josh Lyman on TV series The West Wing.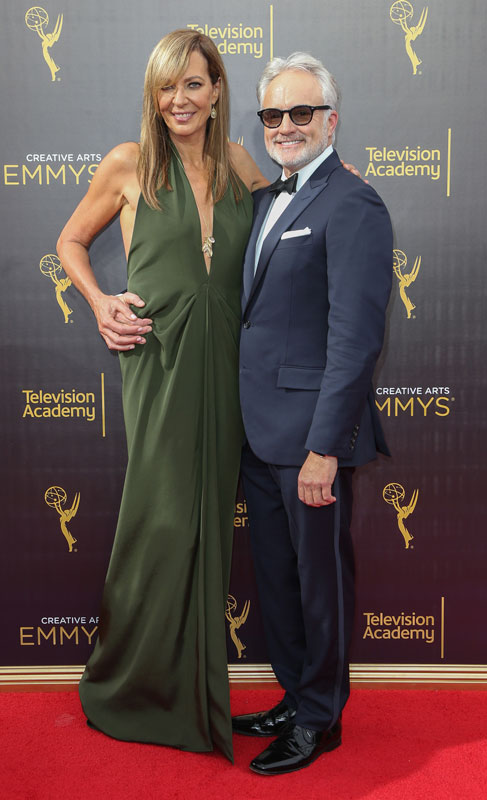 Bradley and
Allison Janney
Photos by PR Photos
You May Be Interested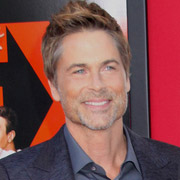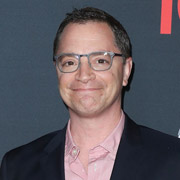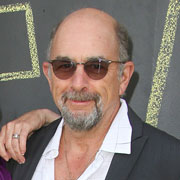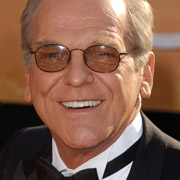 Add a Comment
82 comments
Average Guess (6 Votes)
5ft 10.79in (179.8cm)
Byron T.
said on 9/Feb/19
No less than 5'11 now (if he lost some height). In a lot of 80's and 90's movies, Bradley Whitford pulled off looking 6'0.
MrTBlack
said on 15/Oct/17
Looked more than an inch taller than 5'9.5" Sandler. Definitely an honest 5'10.5" at worst. Maybe even solid 5'11".
Nick
said on 26/Jun/17
Interesting, he is shorter than 5'9.25 Andy Samberg in an episode of Brooklyn Nine Nine yet appeared close to Andre Braugher's height of 6'.
Andrew
said on 6/Nov/16
In The West Wing, he often looks about as tall as Allison Janney. One can't be sure of footware changes, but he generally looks more.like 180 or 181 cm to me. In the same show, he often seems to be at least an inch taller than Rob Lowe. Thoughts Rob?
Editor Rob: Andrew, there is a chance he pulls off 5ft 11.
Andrew
said on 6/Nov/16
In The West Wing, he often looks about as tall as Allison Janney. One can't be sure of footware changes, but he generally looks more.like 180 or 181 cm to me. In the same show, he often seems to be at least an inch taller than Rob Lowe. Thoughts Rob?
Busterheat
said on 23/Jan/16
Hmm, Rich isn't that tall but he isn't that short either, why the Napoleon complex Rich?
Ed Kline
said on 4/Jan/15
This listing is wrong. He's looks to be a legit six footer. Allison Janney has little to nothing on him, and much to my surprise she is often wearing heels on that show. Also he was always taller than Rob Lowe. Now I don't think Lowe is the 5'11.75 he claims, but he's not 5'9 either and Whitford has a solid 1.5 maybe 2 inches on him.
Yaspaa
said on 10/Sep/14
If Bradley is 5'10.5, Lowe certainly isn't 5'10.
Yaspaa
said on 19/Aug/14
1-1.5" taller than Rob Lowe in The West Wing.
Triplescrew
said on 23/Aug/13
Rob I would put Bradley Whitford at 5'11.25" or maybe even 5'11.5". Clearly taller than all the 5'10" listed guys on The West Wing and looks the same height as 6'0" listed Allison Janney in many scenes.
Harry
said on 7/Mar/13
Ritchie Blackmore is 6`1 tall.
DC
said on 9/Aug/12
If the amps are 5' 11", then he's 5' 9" without a doubt. Ritchie a has at least 2" heals in in the 74' Cali Jam. One of the greatest guitarist alive.
joe
said on 24/Jul/12
I met Ian Gillan at the Perfect Strangers tour in Long Beach after the concert at the backstage to the backstage. I'm about 6 feet tall and was wearing flat shoes as was Ian Gillan and we stood exactly eye to eye which surprised me so Ian is about 6 foot tall. He's definitely not 6'1". I hear Blackmore is about 5'6" tall and of course he always wears shoes with very high heels. I think that's one reason he didn't like Ian going over to his side of the stage.
harry
said on 12/Jun/12
ritchie is nearly bald. i know this for sure, cause i have seen him without his wig.
Voiceless Dental Fricative
said on 28/Dec/11
179 is a pretty good rating for Whitford. He might slightly taller.
Martyr
said on 29/Nov/11
Gillan looks 6'1, a bit taller than 6' Tony iommi
®
said on 11/Feb/11
Hanks is 6'1
5'7.37
said on 13/Jan/11
this guy is at least 5'11.5, 6'2 Colin Hanks doesn't tower over him.
Short ass
said on 31/Jan/09
What is this obsession with height? Have you all nothing better to talk about?
Austrian
said on 6/Jul/07
GEEZ GIVE IAN GILLAN HIS OWN PAGE
:p
Dale
said on 23/Jun/07
You would know by meeting him Glenn. A friend of Ritchie (Stewart Smith) is 5'10" without heels. In photos together they seemed pretty close. Ritchie always has heels that boosted a couple inches. I always thought he was 5'9" or even a little less with heels.
glenn
said on 21/Jun/07
6ft to gillan sounds more right to me.
Austrian
said on 21/Jun/07
i dont think Gillan was 6'1 :p
maybe 6', but not more
Middle-sized Cat
said on 20/Jun/07
Gillan - In 1980, when I met him backstage, he was 6'1". I was 5'11" then, and he was a fair bit taller, even after a hard-rocking show! He's since lost at least 3 stones in weight, so is unlikely to have shrunk.
Blackmore - At least 5'10", same as me. I saw him live in '03, and he was similar height. The Cal Jam DVD is a fantastic watch and listen - Blackmore's speed-solo in You Fool No One is true rock'n'roll! Didn't know those Marshalls were 5'11", but it's great to learn these things. :)
Austrian
said on 18/Jun/07
btw so downgrade him
in my opinion:
Blackmore - 5'9 (at best 5'10)
Gillan - 5'11 (at best 6')
Fredrik
said on 17/Jun/07
On California Jam 74' show, Ritchie (with super high heels shoes) as tall as Marshall Stacks (5'11'') are. I think he's 5'9''
glenn
said on 16/Apr/07
joe lynn turner is 5-5.
MIddle-sized cat
said on 28/Feb/07
Think I saw the same picture. Thought the same thing. There was a picture of Beck with Blackmore and Cozy Powell, from '79/'80, and he seemed shorter than both, but not that much. Yep, 5'9" seems right.
Purple have made it into the UK daily press! Probably the first time since '84. Ian Gillan was very unhappy about the release of the Birmingham (UK) show from '93 on CD, and urged fans not to buy it. This was the show where Ritchie got stroppy with a cameraman. Anyway, parts of Highway Star and Black Night were left guitar-less. The CD has been withdrawn. (I got it as part of a 4-CD set, but, with Purple being my Beatles, one poorish show ain't about to change my view. Still, you can see Ian's point - Purple are at a peak at the moment, which has been going for years.)
Anon. - I reckon Turner is shorter than that - closer to Dio's height.
glenn
said on 27/Feb/07
also saw him in flat converse look aound my height,but he had a horrible slouch.so thats why i think 5-9.and i just saw a pic of him with plant and page,and he looked short.
glenn
said on 27/Feb/07
beck could even be 5-8.he wears crazy heels.
Anonymous
said on 26/Feb/07
What is Turner 5'7? 5'8?
Middle-sized cat
said on 26/Feb/07
Thanks, Glenn. Beck is another brilliant guitarist. Purple wanted him to replace Blackmore in '75. It would've been AWESOME!
Anon - Point taken, but Blackmore looked not far off Gillan's height onstage. Ergo, he's closer in height to him than Dio (or Turner).
glenn
said on 25/Feb/07
jeff beck is around 5-9.
Anonymous
said on 24/Feb/07
I don't know if being skinny always makes you look taller. I'm far skinnier than Ritchie Blackmore ever was(5'7 and a half, 118 pounds) and I don't look tall. Ritchie probably looked tall because he stood next to 5'4 Ronnie James Dio often.
Middle-sized Cat
said on 24/Feb/07
sco B - That's because he was very slim indeed back then. He still has that wiry, lean build. That makes him look really tall, though! See the picture on back of Rainbow Rising. Also, he was taller than everyone in Rainbow, except Powell and Airey. 5'7"? No way. He's at least as tall as I am (5'10").
Anyone know how tall Jeff Beck is?
sco B
said on 19/Feb/07
he didn't look all that tall in the highway star video from BEAT CLUB. his strat looked as big on him as it does on me (5'6"), and his fingers looked pretty small. just a thought, but I would say 5'7". in that pic he's wearing lifts
Middle-sized Cat
said on 31/Jan/07
Ok, just remembered a direct quote on height from a contemporary of Ritchie's - Mick Abrahams, guitarist/singer of Blodwyn Pig, and Jethro Tull's 1st guitarist. (He was replaced by Tony Iommi for about a month in JT!) I saw Blodwyn Pig in '05 in Wales, and Mick told a story about a huge guy who came to one of their shows. "This guy was massive... I'm around 6'1", but he was way taller." (The story was that the guy jokingly blamed him for getting him in trouble at school.) So we know that he is 6'1". Brilliant musician as well.
Middle-sized cat
said on 25/Jan/07
Ha! Just looked at a Nirvana album. Novoselic! We were both wrong. (And I think we both prefer to be right. :) )
Middle-sized cat
said on 25/Jan/07
Ok, let's see. No idea; Audioslave?; Aerosmith; Nirvana (my fave band of the last 30 years); and Type-O-Negative. But yes, I was wrong - they are all dang tall. Novoselich (sure that's right spelling? Thought it ended in 'k'..) is 6'7" or more.
Middle-sized Cat
said on 22/Jan/07
Just realized that the tallest member of the Deep Purple 'extended family' must be Brett Bloomfield, who played with Ian in Gillan/Repo Depo, '91 - '93. This guy is monumentally tall, 6'7" or so. Even Murray, Vandenberg, and Ian Gillan himself, are only eye-level with his chin! (And bass-players are usually short - Bain, Jones, Anthony, et al..)
Middle-sized Cat
said on 20/Jan/07
Tyr,
I know IG put on weight after leaving Purple the first time, but he seems to have lost a lot since around '02. He was well-slim on the Bananas tour. Gives us all hope as we get older!
Anyone ever hear any of Rod Evans' work with Captain Beyond? Both albums get top marks from here.
Middle-sized Cat
said on 19/Jan/07
Tyr,
No, I mean I wouldn't mind if IG WERE 6'7", as he's a gentleman. I reckon 6'2" at his peak. Evans was at least as tall, too.
Glenn
said on 18/Jan/07
You dont understand my point tyr.you dont match me when it comes to sabbath stories and facts.I hear it from them in person!
Glenn
said on 18/Jan/07
Thats not short? Bev Bevan? please.thats not a real member.lets then count 5-5 Eric Singer,shall we?
Glenn
said on 18/Jan/07
Lets see Tyr.Ward is 5-9.maybe 5-10 in his you.Geezer is 5-6.Ozzy 5-9,5-10 at peak.
Middle-sized cat
said on 17/Jan/07
Tyr,
Well, Gillan is my favourite rock singer, along with Dio; he's a great bloke, with a cool sense of humour; and women love him! So I'm quite happy for him to be 6'7". In fact, you mention Bev Bevan; he is said to be 6'2", and he and Gillan appear to be close in height. So I still say he's 6'2". Which is tall enough to be tall, if you see what I mean. Maybe Tony Iommi was talking about IG's biceps! His voice is certainly bigger than average. :) Anyway, Ian Gillan IS NOT SHORT. Ok?
Glenn
said on 17/Jan/07
Cause the rest of Sabbath is short.
Glenn
said on 15/Jan/07
So my estimation was right.
Anonymous
said on 15/Jan/07
This was the exact height I thought he was because I know someone 5'11 who met him and said he was about 5'10- 5'11
Glenn
said on 15/Jan/07
I havnt seen him in 5 years.but then,not too many wrinkels.
Robert.R
said on 14/Jan/07
I always used to think he was taller, probably because he always dressed in black.
Robert.R
said on 14/Jan/07
I always thought he was quite tall. He seems to be holding his age well. Did you by any chance notice any wrinkles Glenn?
Glenn
said on 12/Jan/07
I know Bender now.I remember reading about him.
Glenn
said on 12/Jan/07
Its not what I say,its what everyone says.and you havnt met him.
Middle-sized cat
said on 12/Jan/07
Glenn,
Ariel Bender? Yes, a great guitarist, and probably an influence on Van Halen and Vai. He replaced MIck Ralphs in Mott the Hoople in '73. Actually, he looks no taller than the drummer, Buffin, who is 5'8". Mysterious.
Tyr,
Am certain IG was never THAT tall. I met him, briefly, when I was 18 and nearly 5'11"; he was taller, but not by 4 inches.
Glenn
said on 9/Jan/07
Blackmore night cd came out originally Japan only I think 1995.maybe 1996.U.S. was the last to get release date at 1997.Cat-I must admit I dont know him.any good?
Middle-sized Cat
said on 8/Jan/07
Glenn,
Have just had an email from a Bostonian friend. He recently met Luther Grosvenor, a contemporary of Blackmore, Page and co., who was member of Spooky Tooth and Mott the Hoople (as Ariel Bender!). My friend estimates his height as 5'10", although he said that might be too tall. Any idea? Cheers, Cat
Glenn
said on 5/Jan/07
I used to listen to Blackmores night.cant deal with it anymore.12 years of that gets boring.Id rather listen to amature death metal.most death metal is great and very complex and technical.listen to the new Deicide for jaws agape!
Rastus
said on 5/Jan/07
Crazy wig as well. I remember when he had a comb forward hairdo because he was losing it. That was at the height of Rainbow 25 years ago! Maybe he's got a 2" lift underneath his wig?
Middle-sized Cat
said on 5/Jan/07
Glenn,
Did you hear Blackmore's Night's Christmas Carols album? I'd listen to that rather than any amateurish 'death metal' bilge anyday. It's brave to do what your core audience don't expect. Blackmore's like Plant in that way.
Glenn
said on 4/Jan/07
Ritchie in his youth,was 5-11,or near it.Candace,I have no idea.met her many times.I dont pay attention to womens height,nor judge it well.I study their bodies of course! Candice Im going 5-3,5-4 with.
Middle-sized Cat
said on 4/Jan/07
Glenn,
Sorry, thought he was just kidding!
How tall do you think Candice is? 5'6"?
Jay
said on 4/Jan/07
Do yous guys measure with shoes on or without shoes. Like is Glenn 5 ft 8 with or without. I think without shoes Ritchie is a solid 5 ft 10.
[Editor Rob: without.]
Glenn
said on 3/Jan/07
I didnt love the yes way.sounds snotty to me.
Middle-sized cat
said on 2/Jan/07
Tyr,
"Yes way". I love it!
Have to say that I don't think anyone in Purple is/was over 6'1". Gillan and Evans must be the tallest, until Mr.Glover gives way to Neil Murray (kidding), with Lord/Coverdale, then Simper/Blackmore. Actually, Don Airey is pretty tall. Saw him in the bar at a Company of Snakes gig, and he was at least an inch taller than I am (am 5'10-and-a-half").
What does give Tyr (never did hear that album) some weight re. Gillan is that he (IG) did seem quite a bit taller than John McCoy and Bernie Torme in the Gillan days; they are at least 5'11" apiece. Actually, I think Gillan and Plant, fittingly, are same height. And I'd love to hear them duet on Child in Time.
Glenn
said on 2/Jan/07
Yes,I agree with 6-1.nothing taller.in the early 80s,he wore huge heels.
Glenn
said on 1/Jan/07
I forgot Tyr,you met everyone.I met Gillan as recent as 4 months ago.solo gig.he was 6ft.maybe taller in his youth.
Austrian
said on 1/Jan/07
LOL Gillan 6'4? you gotta be kidding me, no way
he was at the absolute max 6'1
Middle-sized Cat
said on 1/Jan/07
Hi again. '07 got off to a good start in England - not much trouble last night, for a change. Sorry, you don't want to know about England's boring problems... But England's best-ever group, Deep Purple, that's different!
If you ever see pictures from Knebworth '85 (I was there, and only just dried off!), Blackmore and Gillan were getting on well, RB even putting his head on IG's shoulder; from that, you can see around 2 inches difference. Jon Lord later said that Gillan was taller than himself, but that he was just over 6'. So I'd say that Gillan was 6'1". I briefly met Gillan in '80, when I was 5'11", and he was 2 inches over me. Rod Evans was also just over Lord's height, but very slim. Burly Nick Simper was just a tad taller than Blackmore. Coverdale said he was 6' exactly. Glenn has now convinced me that Glenn Hughes is a heel-wearer - he always looked as tall as Coverdale. Glover, Paice, and later Bolin, were all similar heights - 5'8"-ish. Sorry this is long!
Glenn
said on 1/Jan/07
Jon Lord mightve been close to the height you claim.but no way was Gillan taller than 6-1.
Glenn
said on 31/Dec/06
Thanks Cat,you too! actually,if you search the site,height can fluctuate alot.usually by illusion,but mostly by posture.
Middle-sized Cat
said on 31/Dec/06
Hi Glenn. Happy New Year!
Yes, I was keen to see if the late Cozy Powell was 5'10" - thanks to you, I know he was - and discovered lots of other interesting things on here. Height is a defining aspect of a person. No idea why, but it seems to be. And, unlike weight, it doesn't fluctuate much! Cheers from me.
Glenn
said on 31/Dec/06
Oh,I got ya Cat.I understand now.you stumbled upon this site via interest in your fave bands.I guess alot of people do.Morse is like 5-7.yes,that song and all the Morse albums are great.
Middle-sized Cat
said on 30/Dec/06
Glenn,
Good question. I should rephrase it: the only celebs I find interesting are/were members of Purple, Zeppelin, Lizzy, UFO, Bad Co., and a small handful of other bands! But, to read news on them, one ends up reading news on other rockers, so I know a bit about the whole Kerrang (when it was good) cabal! But I have to admit - I thought Jude Law was a lady until someone told me otherwise, and I failed to recognise UK actress Dawn French when she spoke to me at work!
Anyway, thanks for these great pictures. Did you meet Morse too? Sometimes I Feel Like Screaming is up there with Child in Time and Stairway..
Austrian
said on 30/Dec/06
dont get me wrong, im a huge Deep Purple fan
actually theyre probably even my favourite band overall as for right now
but i think 5'9-10 fits more exactly for Blackmore
Glenn
said on 30/Dec/06
Im surprised by the reception.thanks guys and girls.yes,Cat,late 1996.but with all due respect,why do you visit the site if you arnt into celebs?
Anthony
said on 29/Dec/06
Those photos are awesome. 5'10.5 looks right.
Middle-sized cat
said on 29/Dec/06
Am well-impressed, Glenn! Although not into the idea of fame or celebrity, these are my fave musicians of the lot. You are taller than Paicey - officially your height. Maybe he's a bit shorter than in early days. Was the pic with Lord, Paice and Gillan taken in '96? Purpendicular era is my guess. Have briefly met Gillan and Paice - both great guys. Jon Lord is said to be a real gentleman.
Would put Nick Simper at almost 6' - look at Shades of DP, and you'll see he's between heights of Lord and Blackmore. Rod Evans seems to be at least 6' in standing pictures.
Thought RB was 5'11", but he's now my height - 5'10+. Anyway, you almost got him to smile by the look of the picture!
By the way, I really like Blackmore's Night. It's really poor that some people slag off Candice as a Yoko Ono figure; Ritchie had been yearning to move into this musical area before he met her.
This site is great! :)
Glenn
said on 29/Dec/06
Austrian-dont know what to tell you.then maybe Blackmore is 5-10.no way smaller. Irhsgrl-yeah,theyre great guys.Blackmore is one of my idols.he can be grumpy.Rob-thats his wife,singer Candice Night of Blackmores Night.then its from left to right, Jon Lord(6ft),a crazed fan,Ian Paice(5-7) and Ian Gillan (6ft).
Austrian
said on 29/Dec/06
ehrm, why do you have Blackmore on this site but not Gillan?
btw i thought Blackmore was shorter than this, cause he once said that Gillan (who is 180cm) is "bigger", so i dont think he would say that if the difference wasnt really noticeable
irshgrl500
said on 29/Dec/06
Wow Glenn, great pics w/Deep Purple. They look like a fun group.
Glenn
said on 29/Dec/06
Yeah,Richie is close to or is 5-11.at least in youth.he is one of those short looking ones at that height.appeared 5-9 in sneakers,then straightened out,and I was like whoa.