Freddy Rodriguez's Height
5ft 4 ½ (163.8 cm)
American actor, best known for roles in film such as Planet Terror, Lady in the Water and tv series Ugly Betty and as Hector Federico "Rico" Diaz in Six Feet Under. On his imdbResume he listed his weight as
"153 lbs"
.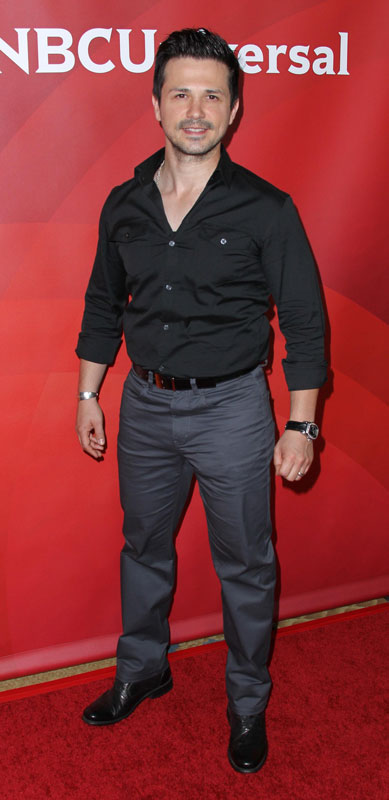 Photos by PR Photos
You May Be Interested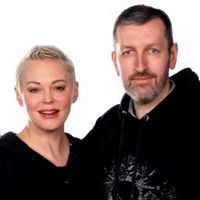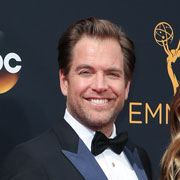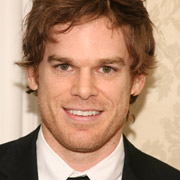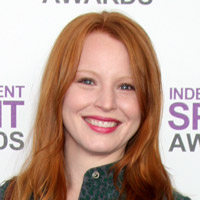 Add a Comment
49 comments
Average Guess (5 Votes)
5ft 4.35in (163.4cm)
Kimo
said on 18/Jan/21
My guess is 5'2". He always boots, like tom cruise, so that they can put 2" lifts in their shoes. 2" lifts in regular shoes would mot allow them to wear the shoes. Their feet would come right out. On Bull, Freddy stands on a platform when questioning witnesses, to make him look taller.
Ndomingu
said on 25/Jan/19
I love this actor as Benny Colon on Bull! He's an excellent lawyer character on that show. The questions Colon asks during voir dire are brilliant and inspire me a lot since I'm interested in law. My guess is he's probably around 5'4" or definitely no more than 5'5". Approximately 5'5" Jaime Lee Kirchner looks like she edges him out on the show by a 1/2" or so. Also, at times he looks close in height to 5'3" Geneva Carr who wears heels a lot on the show. Christopher Jackson is one of the taller characters and he has a bigger (football player) build than Weatherly does. My guess for him would be 6'0.5" since he looks about 1 inch shorter than 6'1.5" Michael Weatherly. Overall, I love the CBS Bull show and all of the characters on it!
Littlelee168cm
said on 8/Sep/18
This is roughly the height I'd have guessed and not 5ft 6 as if he was in shoes stood next to a barefoot Eva longoria he'd look about 7 inches taller and i would be surprised if he even looked 5 inches taller than her in the film harsh times could possibly even be 5ft 4 flat
Midget
said on 8/Dec/13
He looks tiny in Six Feet Under
SAK
said on 22/Nov/12
Watching Harsh Times. Looks over 7" shorter than 182/183cm Bale. 5ft4.5 seems on point for him.
0
said on 21/Sep/12
Would have thought 5'6" at a glance but seeing him next to Christian Bale at the Harsh Times premiere, he is absoultely dwarfed.
FreddyFan
said on 22/Aug/11
Wow, would´t have expected that height for him, looks short though. Brilliant actor.
Stan
said on 18/Jul/11
5'4" at best, the other short guy is 2" taller than him, and it was clear that he wears lifts.
Rachel
said on 6/Apr/11
Yup, definitely around 5'4"... and still hot.
JD
said on 7/May/09
this 5'6 business doesn't seem to fit. however, he's still a tough looking dude and doesn't seem to wear huge lifts so maybe 5'5 on a good day.
Alex
said on 8/Apr/09
He's 5'4" to me. Or 5'3" and a half. There's no way he's more then 5'4"
LittleLee
said on 6/Mar/09
In Harsh times when Eva longoria was barefoot and him in shoes he looks about 5 inches taller than her. Hence he is 5'6" barefoot 5'7.5" with shoes
glenn
said on 27/Oct/08
i have a photo with this guy.barely 5-5 is right.5-4.5 is possible.
Zoe
said on 26/Oct/08
5'6"? you must be on crack. This kid not even 5'5". Obviously Breatrice is a fan who is in denial of his actual height. Don't get a complex for liking a short dude. I doubt you even met him for real...
leonari
said on 10/Oct/08
5'6" no way.
Beatrice B
said on 10/Oct/08
You must have seen someone else he is 5'6". If you would have met the real Freddy Rodriguez it would have left you so breathless you wouldn
Sal
said on 10/Oct/08
Emily, did you really see Freddy?!! :O OMG! Where?!
lee
said on 9/May/08
he was no smaller than marley shelton in planet terror she is 5'6" Theres your answer. He's 5'6"
leonari
said on 6/Oct/07
This is perfect. Just watched Planet Terror and he does NOT look 5'6" in any scene. 164 cm flat.
Dunken
said on 3/Oct/07
i was watching the Planet Terror dvd and he looks small.
maybe a flat 5'4.
myspace celebrity
said on 2/Oct/07
this is deffinetly much closer than the 5'6 i've heard
Jon Doe
said on 17/Jun/07
If anyone has ever seen the movie "Can't Hardly Wait" you'd notice that Freddy isn't 5'6 coz Seth Green is in the movie too and when you look at both of them they do look the same height.I'm guessing this guy is 5'4 to 5'5 max. Plus he's shorter than Elijah Wood and didn't Glenn say he was 5'5?
Leung
said on 6/Jun/07
I had never heard of this guy prior to watching the movie Harsh Times. In the movie they did a great job of making him look taller, he was looking about 5'7" throughout the film but there was a scene that gave it away when he was barely taller than Eva Longoria and Christian Bale towered over him (the scene just before they drive to Mexico).
I think 5'5" is realistic for Freddy.

Editor Rob
actually yes, in house scenes longo made him look tall. Bale had good posture at times in that movie with the guy from spiderman whose name I forget.
MD
said on 16/May/07
5'8" Christian Slater is more than just 3.5" taller than Freddy:
Click Here
If Christian straightened up, Freddy wouldn't even come up to his eyes. 5'3" seems much more likely.
Editor Rob
said on 16/May/07

Fred Williamson was saying "And the hero is only 5-foot-3. The toughest guy in the movie is only 5-3, doing martial arts and beating up all the guys."
Peet
said on 9/Apr/07
Hey ! Justina , you work with Freddy . Can you tell me is real Freddy cute ?
Justina
said on 19/Feb/07
I worked with him and I am 5'5 he is 5'6. Who gives a sh*t about Freddy's height anyway he's a great actor.
Glenn
said on 2/Dec/06
Im waiting Koyboy.need any help?
KoyBoy
said on 1/Dec/06
Sister? No. You'll see.
Glenn
said on 1/Dec/06
Chavi-I just didnt like that you took Koys word it seemed over mine,when I met all 3 names you mentioned,2 weeks ago.not to mention 2000 celebs in 16 years.

Editor Rob
koy = chavi btw so really only one person might be 'full of it' in having met Freddy, and it ain't glenn.
Chavi
said on 30/Nov/06
I honestly don't know how to talk to you, Glenn. Maybe I'm misinterpreting your "tone" here but you kind of have a bite first reaction (ie; "I just said/You've BEEN hearing otherwise"). If you think Freddy Rodriguez is 5'5" or shorter, fine. I don't care that much either way, I just thought I'd contribute my thoughts. I apologize if I offended you.
Chavi
said on 30/Nov/06
Editor Rob: Christian Slater is allegedly 5'8" ½. If that's true, than he's taller yes, but he doesn't seem greatly taller than Both Emilio and Freddy. 5'5" – 5'6" is a good guess for Freddy, as I think as they really aren't that big of a difference. Thanks for the pic!
Glenn
said on 30/Nov/06
Koyboy called me a liar,and for my contribution and status,thats pretty disrespectful.maybe you should navigate this site Chavi and see that I get around.
Glenn
said on 30/Nov/06
Youve BEEN hearing otherwise.he is 5-5.go **** yourself Koyboy.dont EVER tell me I LIE.dont forget who your talking about.hopefully youll bump into me and tell me in my face punk.
Chavi
said on 29/Nov/06
Well, until I hear otherwise, I'll just assume he's 5'6". I just read an article that said he was to drive home the point that he's not typically who you'd think of as an action hero for a Robert Rodriguez movie.
Koy
said on 29/Nov/06
Sorry Glenn, I think you're full of it. When I saw Freddy in NYC he was my height (5'6").

Editor Rob
is this in shoes?
Glenn
said on 21/Nov/06
I just said I met him last week and he barely hit 5-5.
RICHARD
said on 20/Nov/06
I saw Freddy back in Dead Presidents and he was a little guy(around 5'5'' or 5'6'') so yeah he is a tiny guy so 5'6'' suits him well
Glenn
said on 16/Nov/06
And Christian Slater walked by me,but I didnt ask,as he knows me.I kept wondering why Emilio was meantioning Ralph Machio on my friends Outsiders photo.turns out Machio somehow snuck past me and my friend.had no clue he was there.THAT sucked.
Glenn
said on 16/Nov/06
Just got Emilio and Freddy minutes apart.EMILIO was a SHOCKING 5-4!!! Freddy seemed this listed height,even 5-5.
Steffi
said on 15/Nov/06
Well, I saw Harsh Times and at least we know he's taller than 5'2", which is Eva Langoria's height. I think 5'4" or 5'5 is a good guess. It doesn't matter to me that he's short! He's a cutie and a hottie at the same time!
Glenn
said on 9/Nov/06
Emilio is no bigger than 5-6.like sf said,maybe smaller.
sf
said on 9/Nov/06
No way - Estevez barely scrapes 5'5" - never looks as tall as his father.
Toni
said on 8/Nov/06
Elijah is 5'6". Emilio Estevez is 5'7" and when I saw Freddy standing next to him he was only slightly shorter. I think Freddy is 5'5" – 5'6".
sidewinder
said on 8/Nov/06
he is shorter than 5'5 Elijah Wood
Chavi
said on 9/Sep/06
Freddy played a jockey in Dreamer but he is taller than a real jockey. The jockey that was standing next to Dakota was barely taller than she was.
Cassy
said on 22/Jul/06
Well I have been studying the world of horseracing. & in Dreamer Hes a jockey & jockeys are more short then tall & comparing 2 the otheres in the film, 5'5 fits him well
Dagger
said on 31/May/06
Just watch one show of Six Feet Under and you can tell he's a tiny little guy. 5'4 fits well.
jj
said on 19/May/06
I say hes at least 5'5....Watching Dreamer he is above Dakota Fanning assuming he is Middle Height.Luis Guzman is 5'8.