Alan Ruck's Height
5ft 10 (177.8 cm)
Peak height was 5ft 11 (180.3 cm)
American actor known for films such as Ferris Bueller's Day Off, Young Guns II, Star Trek: Generations, Speed, Twister and Three for the Road. On TV he played Stuart Bondek in Spin City. In this photo I had about 0.4 inch more sneaker than him.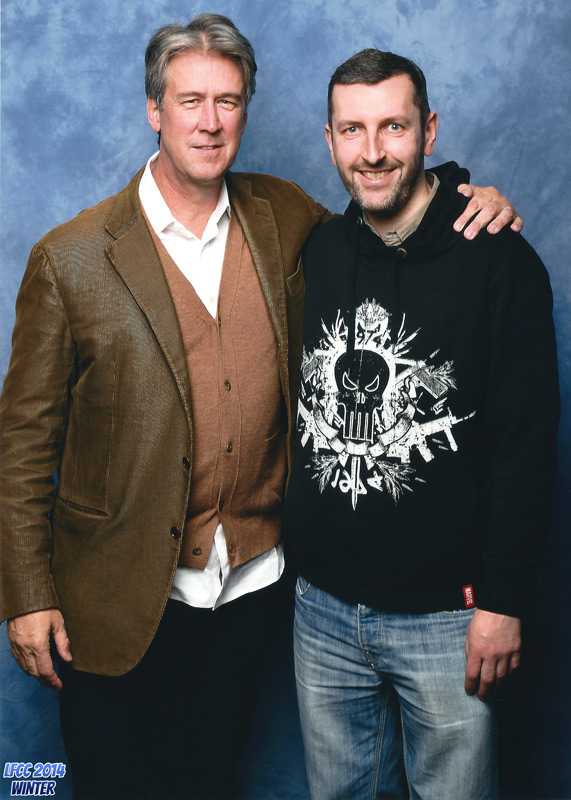 5ft 8 Rob and Alan @ Winter LFCC 2014
You May Be Interested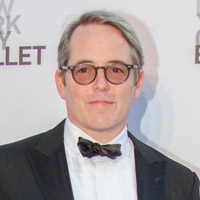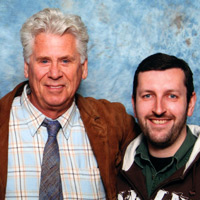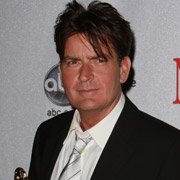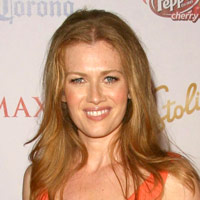 Add a Comment
86 comments
Average Guess (12 Votes)
Peak: 5ft 11.5in (181.6cm)
Current: 5ft 10.67in (179.5cm)
Nik
said on 17/Jun/20
I can see why the average guess is high!
Andrea
said on 24/Mar/19
As I said, Christian, you're free to believe so, but fact is that Alan doesn't look a mm taller than the nearly 177 girl with Rob. Whether he has better or worse posture is another story, and I'm not discussing that. In fact, if that was the case, I could even say that the difference is no more than 1 inch because Rob is dropping about 0.5 inch more height than him in posture (which is not that clear at times)...
Christian 6'5 3/8"
said on 23/Mar/19
@Andrea
1/4" is so small of a difference, that many people won't be able to spot the difference at first glance. But if you look closely for a while, you can tell that Alan is a tiny bit taller than the woman. 1/4" can easily be negated by postural and/or footwear differences, so I can understand how some people like you would believe that there's no more than 1.5", and some people like me believe there's 1.75", although I believe that the latter's more accurate.
Editor Rob
said on 20/Mar/19
One thing is certain - Ruck was smaller than Brad Pitt in War Machine...
Click Here
Andrea
said on 19/Mar/19
Not really, Christian:
Click Here
But well, just like Bobby is entitled to believe this is a 3 inches difference, you're certainly entitled to believe so... :-)
Christian 6'5 3/8"
said on 17/Mar/19
@Andrea
Well, we're gonna have to agree to disagree. I see Alan being a tiny hair (like 1/4") taller than the nearly 177 woman, although it's not by a big amount obviously. But no need to have another long heated argument over this type of stuff, despite you trying to provoke me.
Canson
said on 12/Mar/19
Thank you Rob for having and providing some sense
Andrea
said on 11/Mar/19
Actually, he doesn't look any taller than the challenger girl, who, considering the heels and the old stadiometer error, was slightly under 177 (176.8-176.9) at the moment of the photo:
Click Here
Canson
said on 11/Mar/19
@Bobby: that's definitely not 3" difference there. His hair may give the illusion he's that much taller than Rob but going to the top of both heads it's not. Throw in the footwear advantage and it takes us closer to what he's listed here. Definitely not 3" tho
Andrea
said on 9/Mar/19
No, there's not, Christian. And of course I'm not including (and I never include) Rob's hair, to gauge the height difference(s). Rob, maybe a height chart can help our friend Christian to clear his head? 😊

Editor Rob
I could see both figures being possible.
Today I think he has shrunk a fraction more than 5 years ago when I saw him.
Christian 6'5 3/8"
said on 9/Mar/19
@Andrea
There's a 1.75" difference in the pic worst case, but not 1.5". You have to consider the fact that Rob has slightly thick hair, so some of his hair doesn't count. Alan can look 5'10.25" worst case but not shorter than that.
Andrea
said on 7/Mar/19
Actually, you're wrong too, Christian. He does look about (and no more than) 1.5 inch taller than Rob in the photo above. Add 0.4 inch for less footwear, and he basically comes in at just about 5'10 flat here, all things considered.
Cpheonix
said on 6/Mar/19
Just finished watching Dirty John and he's in one episode.
Didn't think it was him initially because when he stood next to Eric Bana he looked tiny! From Ferris Bueller he looked around 6ft, certainly remember him being lanky and tall and towering over Matthew Broderick. Maybe he's shrunk and/or Eric Bana is taller than what he says he is? Anyway, from Dirty John he looks around 5'9.

Editor Rob
today he could have lost more height, with 6ft 6 nicholas braun
Here
.
Christian 6'5 3/8"
said on 6/Mar/19
Charlie and Bobby are both wrong. Not 1 inch but not 3 inches either. Looks 2 but with footwear differences, it's more 2 3/8" so Junior's right. He's about 5'10.5" as listed.
Bobby 5'10
said on 19/Nov/18
@Charlie Evans
What? He doesn't look as short as 5'9. He visually looks around 3 inches taller than Rob.
Junior Hernandez 1990
said on 8/May/18
Look 5'10 1/8 with Rob. But Rob mention he have 0.4-0.5" more shoes so 5'10.5" was right.
Charlie Evans
said on 17/Jan/18
correction on my previous comment. I stated that he looked 1.5 inches taller. I zoomed again. I used a ruler and calculated from the top of the head to the middle of the eye that's the center. I got 1.25 inches taller than Rob. But then Rob looks like he is slouched a little and his head is leaned a bit forward. Rob totally looks relaxed where Alan is standing straight like a Soldier. This would give Alan a half inch advantage. Alan is standing straight stiff as a nail. His neck is straight too. Many in the comment section will argue with what i'm about to say but here goes. Because Rob's body looks relaxed and slouched a little where Alan is standing as tall as he can.It almost appears Alan is deliberately enhancing his height. His posture is perfectly straight and his chest looks like its breathed in giving him some extra height. All this said i am going to say Alan is 5'8.75 but i'll round his height to 5'9" tops.
Slim 185
said on 13/Nov/17
5'10.5" today, 5'11.25" in youth, he looked tallish/upper average in "Ferris Buellers day off".
Ben
said on 6/Sep/17
He looks close to 5'11" in this photo
6 footer
said on 22/Jan/17
He's at least 6ft he is the same size as geena Davis
Anon
said on 24/Oct/16
Looks barely over 5-9
Sam
said on 19/Oct/16
He looks just over 5'10 here but could give a 5'11-6'0 impression on film during his peak.
berta
said on 14/Oct/16
he looks to be 178 in the photo but i get a feeling that he is a guy that is taller than you think when he is measured. 179,5 these days and a little over 180 when young maybe 181
That guy
said on 18/Apr/16
looks 5'10 flat nowadays
Crypto139
said on 21/Mar/16
To be honest I know quite a few guys in the low 180 cm range with his exact proportions. Long neck, low shoulders, normal to smallish head, skinny. I have no idea why but it is really common to me.
Rampage(-_-_-)Clover
said on 29/Jan/16
He had about 3in Broderick who was never quite 5ft8
Fire Vixen
said on 10/Jun/15
Wow,I really thought he was apx 6 foot, shocked to read 5'10.5 ,amazing, shows how deceptive the tv screen can be!
Rampage(-_-_-)Clover
said on 4/Apr/15
Wathcing FBDO, I thought he was close to 6ft
Crypto139
said on 1/Apr/15
I see 5 feet 10.25
CDS
said on 23/Feb/15
This guy is an interesting case- he looks on screen, with his shape and build, like a tall-ish dude- like a legit 6 footer, however, you can easily tell, just by comparing him to others, that he is more average height. Like in "Ferris Bueller's Day Off", he really doesn't look all that much taller than 5'8" Matthew Broderick. And that photo with 5'8" Rob really says it all. I'll have to say 5'10"-5'10 1/2"(peak)-?? (Rob, I assume you're 5'8" barefoot?)
[Editor Rob: at any con I will be down to my low for most photos so a couple mm over 5ft 8.
I watched Star Trek Generations last year and he was in it at the start and certainly didn't look over 5ft 11.]
jtm
said on 19/Feb/15
i remember the days when most people here thought he was a legit 6'0.
The Exorcist
said on 18/Feb/15
He could probably pass for a (English) country gent in the photo with Rob. All he needs are a pair of wellies and he wouldn't look out of place on the set of Emmerdale. lol
TJE
said on 17/Feb/15
5'10.75 peak
5'10.25 now
Judd
said on 16/Feb/15
Good listing, rob! He looks 5'10" with you, but considering you have 0,5" shoes advantage, 5'10.5" is likely!
alex
said on 16/Feb/15
I'm sorry I meant a legit 5'11, can you please edit it rob?
alex
said on 15/Feb/15
5'11 i meant
alex
said on 15/Feb/15
This is a near perfect claim, he looked a legit 5'10 in the eighties.
Alex 6'0
said on 15/Feb/15
Looks a good inch to maybe 1.5 taller than Rob here not counting the .5 footwear advantage. You take that away I see a legit 5'10 guy
kaplaaa
said on 14/Feb/15
In contrast to most of the comments on this page, I actually think he looks a solid 5"11/180cm when considering the height advantage.
[Editor Rob: I believe he has
An Inch of hair
. I don't believe he looked over 5ft 10 that day. I'd be shocked if he really was 179cm that moment.]
the shredder
said on 14/Feb/15
Rob this guy looks under 5'10 , I know you have .5 footwear over him , but he still does not look 5'10.5 , I say only if he has poor posture. I give him 5'10 .
[Editor Rob: to be fair the other day at this event he had a suit on and normal inch shoes (so was more similar footwear wise that day) and he could look anywhere from 5ft 10-10.5 range, but not really a 5ft 11 guy today.]
The Exorcist
said on 14/Feb/15
Looks a weak 5'10".
the shredder
said on 13/Feb/15
Even with the .4 , .5 over him I only see 5'9.5 here
Hypado
said on 13/Feb/15
Yes, Alan Ruck, 180 cm and now, 179 cm.
Ferris Bueller's Day Off is forever.
Rampage(-_-_-)Clover
said on 13/Feb/15
pffft...looks about 5ft9. Can't believe I thought this guy was 6ft
Jeff
said on 13/Feb/15
In the 80's he did look a solid 5'11"
Arch Stanton
said on 8/Nov/14
His neck and head alone are probably 5 ft :-) His neck and head proportions are really unusual.
bodwaya
said on 1/Aug/12
in spin city he was 1 inch shorter then 6 foot boatman 5 foot 11 is right
ali
said on 10/Dec/11
he look flat 6 ft
george555
said on 21/Aug/11
He looks at least 5'11''-I'd say he was 6'0'' max.
Rampage(-_-_-)Clover
said on 3/Jul/11
Looks 6ft0.25(184cm) with the hair
Legend
said on 25/Jun/11
He gets most of his height from his head. If his head was normal he would be 5'10.
James
said on 24/Feb/11
looks a strong 6ft with mamun
-_-_-(Hugh)-_-_-/
said on 22/Feb/09
He's quite slim which makes him look taller. But I think he could be 6ft. He did look a lot taller than Matthew Broderick in Ferris Bueller.
Gene Frisco
said on 18/Feb/09
His long,narrow head and face makes him seem a little taller than he realy is, I have noticed that long faced people seem or are thought of as taller then their acctual height. Alan does look 5'11.5 or even up to 5'11.75 , I too thought he was a bit taller.
jesse
said on 7/Jan/09
yea i though he was more like 6-1 but he does got short co stars in fbdo
TNTinCA
said on 7/Jan/09
Interesting. For some reason, I had alwas pegged him as closer to 6'2". Probably due to the fact that I remember him best from Ferris Bueller where his co-stars were quite short.
Hugh
said on 7/Jan/09
Looks like he got could 6ft if he stood straight. But I see 5ft11 in this pic with Mamun.
Anonymous
said on 18/Nov/08
i met him
strong 6'0"
possibly a weak 6'1"
he's slouching here
Daii
said on 29/Oct/08
He has always appeared taller than the above height, probably as he has a long head but he does look either 6'0 or slightly shorter
Big T
said on 21/Sep/08
I really think Ruck is 6 foot or more, in the movie "Class" he looks only a little shorter than John Cusack and they both look very tall
Mamun
said on 17/Jul/08
Yes , 6 days a week . And Superheros never reveal their ture Identities .
Regards
Mamun
Mamun
said on 16/Jul/08
My friend Davey , you should by now know that I am not of this Earth and
that I was sent down here to this very crazy Planet by my parents . All I
can remeber is being raised on a farm land by a gentleman by the name of
Johnathan Kent and in a place called Smallvile ! Hope I had answered your
question !
Regards
Mamun
Davey
said on 16/Jul/08
mamum what nationality are you?
Mamun
said on 16/Jul/08
Almost 6 days a week my friend . But sometimes when I am traveling , I miss
the gym for two or three months in a row .
Regards
Mamun
ps . Is this uncle Joe from the Gym ?
Uncle Joseph
said on 15/Jul/08
I read somewhere that you do weightlifting: do you do it everyday?
Mamun
said on 15/Jul/08
In this picture only 211 pounds but now I am 226 pounds .
Regards
Mamun
Uncle Joseph
said on 15/Jul/08
Mamun what do you weight my friend?
Jurgen
said on 14/Jul/08
Manum looks 172cm.
Davey
said on 13/Jul/08
Yeah he does have a very long head.lol
Jake
said on 12/Jul/08
His EXTREMELY long head makes him look 6'2!! Its crazy!!
Davey
said on 10/Jul/08
He looks like hes been working out.Look at his arm.lol
runt
said on 9/Jul/08
He's pretty young. I don't think there's been any shrinkage from a 'peak height'.
Gary
said on 27/Feb/08
This is the same height diffence as me and my dad and my dad is 6.0 and im 6/3 and a half so this guy is 5.11 1/2
nate
said on 3/Jan/08
his peak height was probably 6 ft though
Jacka G
said on 3/Jan/08
Pretty dead on here, i walked by him a couple or years back, I am exactly 6', not 5'11.5, not 6'0.5" and I had about a half inch on him. I love people that are my hight or even a little shorter and state they are 6'1" ,6'1.5", or even 6'2"/ Stop living a lie !!!! What is the big Fu_ckin deal - get a life people!!!
mamun
said on 1/Jan/08
It's part of the costume my friend !
Regards
Supermun
Chris
said on 31/Dec/07
what's with the cape?
D-lurker
said on 29/Dec/07
"Supermun" hahahaha..sorry, found it amusing. No worries mamun, at least you get to meet them celebs ;).
Mamun
said on 28/Dec/07
My friends there is nothing to be scared of Supermun ! He is the nicest person
you will ever meet !
Regards
Mamun
sf
said on 28/Dec/07
Yea, Mamun's starting to scare me with this Superman stuff...mmmm...Supermam and Supermun? I like it...
Danius
said on 27/Dec/07
5'11.5 sounds right
OutBenchThis
said on 27/Dec/07
looks close to 6ft here with Super Mamun.
Mamun
said on 27/Dec/07
Superman is who I am my friend . But please don't tell anybody .
Regards
Mamun
D-lurker
said on 27/Dec/07
I bet the suit works as an ice breaker for the celebrities..honestly, not that it should be an Issue..
seeing alan as 1.82, barry bostwick (co star in spin city) must be real tall.!
nick
said on 26/Dec/07
can be 6ft, 5'11.5 looks good
derbi
said on 26/Dec/07
mamun, why are you always wearing this superman stuff?