Paul Sorvino's Height
6ft 2 (188 cm)
Peak height was 6ft 3 (190.5 cm)
American actor, best known for films such as Goodfellas, The Rocketeer, Dick Tracy, Cruising, Money Talks and Mambo Italiano. In the New York Times his daughter Mira said,
"people think he's short, but he's 6-foot-2"
, something he himself commented on in 2006:
"At 6-feet-2, Sorvino is a big man with big enthusiasms, though 'people think I'm 5-8,' he laughed"
.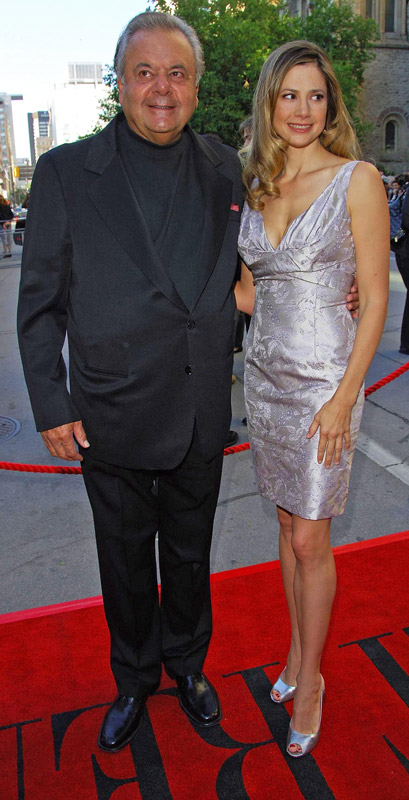 Paul with
Mira
Photos by PR Photos
You May Be Interested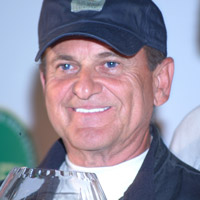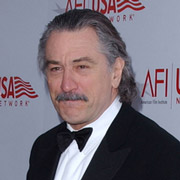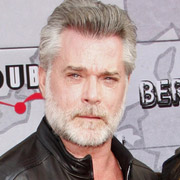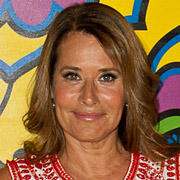 Add a Comment
57 comments
Average Guess (10 Votes)
Peak: 6ft 2.7in (189.7cm)
Current: 6ft 1.83in (187.5cm)
Rampage(-_-_-)Clover
said on 16/Apr/21
Sorvino could have been 190cm peak and Moriarty a strong 191cm. Both were clearly taller than Chris Noth
Sinclair
said on 27/Aug/20
@Rob and Rampage: I agree, Moriarty seemed a stronger 6'3" than Sorvino. I would put Moriarty's peak at either 6'3.25" or 6'3" and Sorvino's peak at either 6'3" or 6'2.75".
Rampage(-_-_-)Clover
said on 26/Aug/20
Moriarty looked a more solid 6ft3 to me
Sinclair
said on 22/Aug/20
Rob, who would you say was taller in Law & Order, Paul Sorvino or Michael Moriarty?
Sorvino could have been as much as a flat 6'3" in his youth. In a Streets of San Francisco episode he had roughly two inches on Karl Malden and in Law & Order, I believe when Sorvino was not slouching, he often looked approximately one inch taller than Chris Noth. I remember Sorvino seemed gigantic in Goodfellas. The 6'2" claims were probably made after Sorvino had started to lose height.

Editor Rob
Michael I think sometimes seemed a bit taller.
Jtm
said on 30/Jul/20
6'2 peak at the most.
Spencer
said on 17/Dec/19
6'3" peak.
Rampage(-_-_-)Clover
said on 12/Jan/19
Actually I think he might still stretch up to 6ft2. He's on this new show with Anthony LaPaglia and looks a few inches taller
Rampage(-_-_-)Clover
said on 4/Apr/18
He had to have been at least 189cm
Sonny Black
said on 28/Feb/18
6'2 peak 6'0-6'1 today
Rampage(-_-_-)Clover
said on 9/Jan/18
Peak: 190cm
Today: 187cm
James B
said on 20/Nov/17
Rob i don't think he looked as tall as 6ft3 compared too James Caan in the Gambler which was in 1974. The scene i am watching now james cann is barefoot and Paul is in shoes.
I know James had a bit of an afro going on back then but Sorvino had quite a bit of hair too.

Editor Rob
yeah he may have been not quite that mark.
Sonny Black
said on 8/Nov/17
He didn't look 6'3 next to Al Pacino in Cruising, and he looked about 2 inches taller than 5'11 Ray Liotta in Goodfellas. I'd say 6'2 tops peak height.
Slim 184
said on 4/Nov/17
He's probaly 187 Cm today.
Rampage(-_-_-)Clover
said on 3/Nov/17
He's close to 80 and still out of shape....a rarity.
Can't believe he'd make it that far with just 1in off his peak.
Rampage(-_-_-)Clover
said on 19/Sep/16
Rob, at 7:07 Paul claims 6ft3
Click Here
Rampage(-_-_-)Clover
said on 17/Sep/16
He could be 6ft1-2 range now. Mid-70's but also he's heavy guy...
Rampage(-_-_-)Clover
said on 12/Aug/16
Rob, how tall do you think his son is?
Click Here
Click Here
Click Here
Click Here

Editor Rob
6ft 3 range
Rampage(-_-_-)Clover
said on 7/Mar/16
I think he may have worn lifts in Goodfellas to look more intimidating as a mob boss. He looked near 6ft4 in some scenes!
Spencer
said on 22/Aug/15
He looks at least 6'3 in Goodfellas. He towered over Liotta.
Rampage(-_-_-)Clover
said on 8/Apr/15
Law & Order had an impressively tall cast. At times he could look taller and/or similar to guys like Chris Noth, Jesse L. Martin. I'm not sure if Jerry Orbach and Benjamin Bratt were in there aswell. Loads of 6ft1 to 6ft3 guys
Rampage(-_-_-)Clover
said on 6/Apr/15
Actually, Rob is it possible he may even be a little under 6ft2 now?
He's in his late 70's and quite a heavy fellow

Editor Rob
yeah he could be losing a bit more by now.
Rampage(-_-_-)Clover
said on 25/Jan/15
A comparison with James Gandolfini would have been cool.
Similar weight for sure but easily 1-2in difference in height.
James B
said on 13/Apr/14
Rob in goodfellas and even back in 1979 I thought Paul looked more 6'2 than 6'3. I think 6'2.5 is what he looked in his movies.
Do you think 189cm is a better shout for his peak? Granted him being very could make him seem shorter.

Editor Rob
it could be, his bulkiness maybe could have made him appear shorter though
Rampage(-_-_-)Clover
said on 8/Nov/13
"Peak height was 6ft 3.25in (191cm)"
People think he's short?
nickysantoro
said on 1/Nov/13
My dad met him a few years back and said that he was real tall. My dad is only 5'6" and he said that he only reached up to Mr sorvinos waist.
Lorne???
said on 26/Sep/13
He's not quite 6'3, he was actually a tad shorter than legit 6'3 Michael Moriarty in an 80's movie(can't remember name) and Michael Dorn edged him out in Star Trek. I'd give him 189cm, 190 max. A big guy, is comfortably taller than Chris Noth.
Sam
said on 29/Jul/13
I think he was close enough to 6'3" at peak. For sure, towered over the rest of the cast in Goodfellas.
Chris
said on 30/Jan/12
I've been watching a lot of old Law & Order and it's quite odd how Sorvino's height seems to shift from scene to scene. In one scene he's an inch taller than Noth, then in the next scene he's an inch shorter. So, yeah, he's somewhere around 6'2" on average. Maybe he slouches sometimes.
thebad7
said on 3/Nov/11
@Jiao The Troll: Give up, boy. You've dished tripe all around this site for some time, but this is one of you better offerings.
FAIL AGAIN. In LAW & ORDER, Sorvino had a hair on 6'2" Chris Noth. Don't bother arguing the point: I've seen Chris Noth in person in Manhattan in '04 and YES, he is 6'2". Deal with it. Likewise, Sorvino had 6'2" Sam Elliott by an inch in 1996's DOGWATCH. Rob has it right: 6'3" peak for Sorvino; 6'2" today at age 72. Get a life, and either gauge heights properly or shut your claptrap.
And FYI for you: Michael Moriarty was always a strong 6'2" guy. Obviously you've never seen 1985's PALE RIDER in which Clint Eastwood has MM by an inch and some change. Don't pollute the board with your halfbaked guesses about these people--especially if you don't bother to watch the films.
tb7
LAN Jiao
said on 2/Nov/11
6'1.5 peak, at peak Paul Sorvino look e same height as 187ish michael moriarty who listed 6'1 then go up 6'3-4 when he get gain his fame. as i say he is 0.5in shorter than honest 6'1.5 chris noth. he is probably just 6'1 range today as young stud like eric dane,josh holloway.
LAN Jiao
said on 19/Oct/11
Look shorter half inch by honest 6'1.5 chris noth. Old paul is 186cm
thebad7
said on 17/May/11
Great actor. I was surprised at how tall he is. Just watched him in a very good but obscure police drama titled DOGWATCH from 1996. Standing face-to-face with 6'2" Sam Elliott in several scenes, he looked to have about 1" (or just a hair less)on Sam. Granted, this was in 1996, and I believe Sorvino was about 60 at the time--he didn't look like he had lost height at that point.
6'3" for him at peak sounds correct, Rob.
tb7
ANDREA[ITA]
said on 5/May/11
yeah, right MR.V! Gabriel Garko is claimed 190 but i think he's 188-189 cm... he had like 1 inch, 1.25 inch on Paul Sorvino... So he's gotta 186-187 today! No more! He needs a downgrade, Rob!
Rampage(-_-_-)Clover
said on 3/May/11
A really solid 6"3 at his peak...possibly 192cm
He's lost a good inch though since...188cm(6"2) these days
Spence
said on 12/Apr/11
Def looks about 6'3 in Goodfellas I think 190-91 peak
Mr.V
said on 3/Apr/11
Sorvino looked to have about an inch on Chris Noth in "Law and Order" and was about the same height as Warren Beatty ( or just a fraction taller )in "Reds" . I think he was more likely 6'2.5 at peak . If he was a full 6'3 , I doubt his daughter would have described him as 6'2 .
Here's a photo of him with 5'10.5 Carol Alt where he looks her height or a bit shorter :
Click Here
Even admitting that she's wearing very high heels ( which is unlikely , considering she's already tall ) she could get 6'3 max in them , so she should have still looked shorter than Paul if he was a full 6'3 barefoot and 6'4 in shoes at the time . Unless he had already lost considerable height by 1996 .
Today he looks noticeably shorter than 190 cm Gabriel Garko .
Spence
said on 23/Mar/11
About 6'3 peak
ANDREA[ITA]
said on 22/Mar/11
i think he's no more than 186 today! 189 at peak!
Rampage(-_-_-)Clover
said on 24/Feb/11
6"3-6"3.5 in his prime, Rob?

Editor Rob
I think 6ft 3 peak and 6ft 2 now is fair for him, he looks a guy who has lost height
jotun
said on 5/Feb/11
Looked 6' 2'' with Liotta in Goodfellas, tho I wouldn't doubt he had already lost some height by that point.
George H.
said on 12/Jan/11
Sorvino with 6'2" Warren Beatty at the Bulworth premiere in 1998
Click Here
Hugh
said on 25/Nov/08
I think he's closer to 6ft2 these days. 6ft3 or so peak I can buy. These days he's probably more in the 6ft2 range. Remember, he's not far off 70 so he's likely to have lost a bit of height. I think it should be 6ft3.25 peak, 6ft2.25 now.
Kal
said on 31/Oct/08
6 Foot 2 or 188 cm tall, sorvino big guy.
Hugh
said on 9/Oct/08
He's quite heavy so he could give off the illusion of being shorter.
anonymous
said on 10/May/08
there is an episode of star trek where he plays worf's brother, and nearly the entire episode, appears about the same height as michael dorn. However, he appeared about an inch shorter than jonathan frakes. this would support 6`3
Hugh
said on 18/Mar/08
Appears tall in person. Quite bulky aswell. I'd reckon 6ft3.5 at his peak.
Randy B.
said on 4/Feb/08
There was a publicity photo of Paul Sorvino and Bob Hoskins standing together from the movie NIXON. Hoskins played FBI chief J. Edgar Hoover and Sorvino (who was much too tall for the role) played Henry Kissinger. Hoskins is about 5'6", and Sorvino is clearly a head taller than him, so 6'2" or 6'3" seems about right for Sorvino.
George H.
said on 1/Aug/07
Found a picture from Reds.
Click Here
George H.
said on 16/Jul/07
True. In Reds he does look the same height as Beatty, but in Bulworth he's about an inch taller.
dmeyer
said on 2/May/07
he does apear tall in person aleast 6'2
Mr.Venable
said on 14/Mar/07
In "Reds" he didn't look any taller than 6'2 Warren Beatty IMO
dmeyer
said on 29/Oct/06
did look about 189 cm when i met him 2 years ago
Jackie
said on 4/Sep/06
never realized how tall Sorvino was until I read this site, then I started paying attention. In "Bulworth" with 6'2" Beatty it's a little hard to tell in their scene together, because they are walking and their respective posture changes during their walk, but I'd say he looked about an inch or so taller. His daughter is quite the Amazone too!
Click Here
Warlord
said on 31/Aug/06
He's definitely at least 6 foot 2. I'd say highly probable between 6 foot 2 and 6 foot 3. He appeared on Star Trek TNG in one episode and was nearly as tall as Worf (Michael Dorn) who is 6 foot 3. Yes, he's quite tall.
Anthony
said on 15/Jul/06
I have the poster for "Goodfellas" in my basement, and Sorvino absolutley towers over everybody. De Niro is a little below eye level and he has about a foot on Pesci. Liotta is off to the side but if he were to stand closer I don't think he'd be too much shorter (I personally think Liotta is 6' even). In "Goodfellas" and everything else he's in, he looks huge.
BIG TEEZY
said on 7/May/06
I saw an interview with Sorvino on The Late Show with Craig Kilbourn and Sorvino himself said 6'3" which I think is pretty accurate given the other actors he has worked with. Check out my comment on Dwayn "the Rock" Johnson for more about Sorvino.

Editor Rob
yes I would agree for most career he has looked that height he said...
Mr. R
said on 23/Aug/05
If you look at some of his earlier work in the 1970's, I think that he definitely looked at least 6-3. He alwsays towered over everybody else. Now, he does look closer to 6-2, but he also grown rounder.