American actress known for roles in films like Re-Animator, Chopping Mall, From Beyond, Body Double, Space Truckers and soaps The Bold and the Beautiful and The Young and the Restless. A 1999 LA Times article mentioned
"Crampton, who stands 5 feet, 5 inches tall and weighs 115 pounds"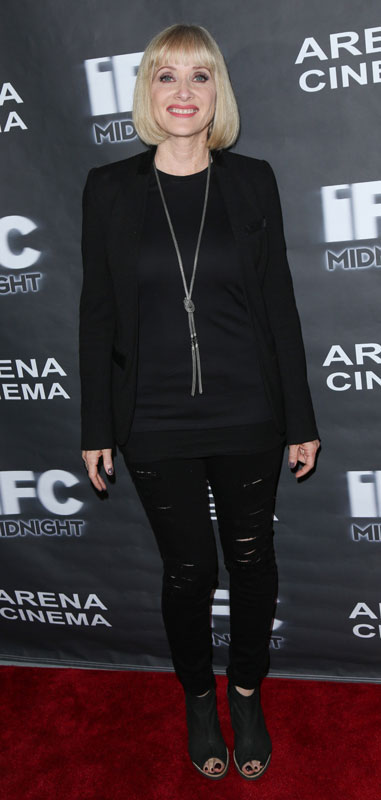 Photos by PR Photos
Sandy Cowell
said on 22/Jul/18
Oh yes, Barbara belongs here on the Horror Page!
She hasn't changed enormously from her days of comedy horror 'Re-Animator', wherein she played someone I DEFINITELY didn't envy! Right from then, you could see she was fairly small for an actress who stars with huge, nasty-looking horror monstrosities who prey on vulnerable women!
The film they are showing frequently on the Horror Channel is a 2015 offering called 'We Are Still Here', about a bereaved couple who have lost their son.
Well, they move into a new home, which turns out to be sold at a bargain price for good reason, a bit like the house in 'Amityville Horror', for it has an appalling history. It once was a funeral home - and no ordinary, peaceful one either! I do thoroughly recommend this film for those of you who like a good storyline with a touch of humour thrown in, complete with truly excellent special effects. Also, you will see a recent film starring Barbara. She isn't the smallest woman; there is a woman from the townsfolk who makes her look positively tall, though on the whole you can see that she can still pull of a very decent 5ft4.
As I said - Barbara belongs on this page. I have even seen her interviewed for the Horror Channel, a very rare occurrence indeed!