Sharni Vinson's Height
5ft 6 ½ (168.9 cm)
Australian Actress known for playing Cassie Turner on Aussie soap Home and Away. In film she has appeared in You're Next, Blue Crush 2, Step Up 3D and Patrick. On her imdbResume page she had her height listed as being 5ft 7 and weight as 118 pounds.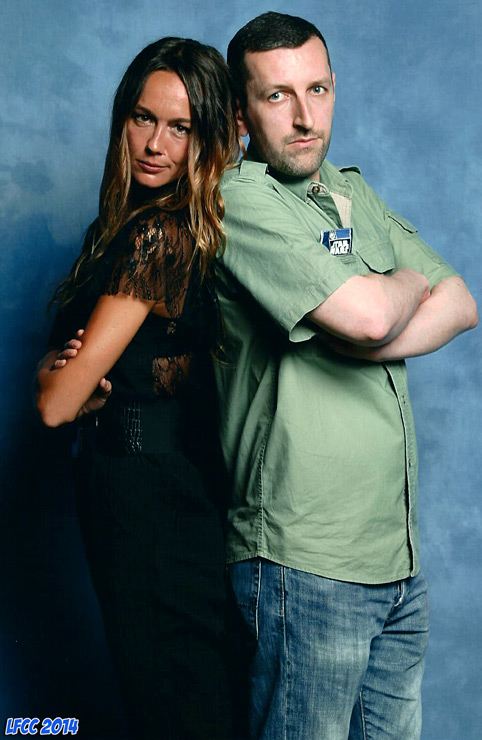 5ft 8 Rob and Sharni @ LFCC 2014
You May Be Interested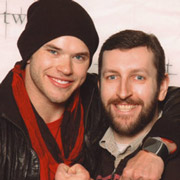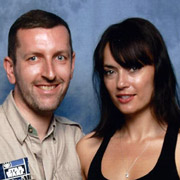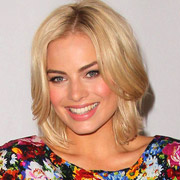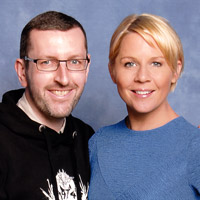 Add a Comment
17 comments
Average Guess (5 Votes)
5ft 6.5in (168.9cm)
Nik J Ashton
said on 3/Nov/20
🗣"5'6.5"!
Nik
said on 26/Jun/19
This is a wonderful back-to-back photograph of Rob and Sharni Vinson!
anon
said on 12/Aug/16
How Tall would you guess is Rick Malambri who was in step up 3d, he is listed as 6'2, you think he is a 188cm guy rob?
Editor Rob: he can look his claim, maybe will add him at what he said.
Matthew190
said on 24/Aug/15
James said on 2/Oct/14
...
I used to work for Conan O. and he is 6'6." (actually is was only 6'6" when we forced him to stand straight up...his initial measurement was 6'4.5") I saw him measured by a family member at that height when he was 40 years old.
---
Conan is NOT 6'6". I saw him and Liam Neeson both stretch themselves full upright, Neeson was taller than Conan.
James
said on 2/Oct/14
This is a general point about height that I am only posting here because this was the last height recorded. Not all heights are the same, even when taken without shoes. I feel like this fact is taken for granted. There is no one standard for measuring a person's mindset while he or she is being measured. The measurer has to hope and monitor that the subject is spreading to full size and not cheating by pushing for more or slumping. For example, basketball players are usually rewarded for being taller so I can see them considerably straining to reach an absolute apex height. In contrast, people like Howard Stern and Conan O'Brien, who despise their impressive heights, likely stand as slumped over as possible without looking like obvious cheaters. This variable creates considerable plus or minus results. I'm 6'1" on a great day and, when I'm measured. I'll practically blow my back out to reach as high as possible. I have seen my friend, who is 6'8," and doesn't want to be, get measured standing as if he was 80 year old man. Height, though generally thought of a quality, is not a quality to all. "Murphy's Law" usually plays a big role here. Those blessed with impressive height would rather be more average and cursed Napoleons dream of seeing the world from a commanding stance. To sum, all of these compiled heights are probably plus/minus a full inch, or more, based purely on what the preferred outcome of the measured person is. I understand that is why we are all guessing at heights. This concept applies more to the subjects claiming their heights. Height secrets are the most fun for me. I used to work for Conan O. and he is 6'6." (actually is was only 6'6" when we forced him to stand straight up...his initial measurement was 6'4.5") I saw him measured by a family member at that height when he was 40 years old. I also saw Magic Johnson measured at 6'7'2/3 in Hawaii once. Long story. If you want to know of NBA players (past/resent) that are truly their listed heights...see Larry Bird, Kevin Durant, Bill Walton and Charles Barkley. Big cheaters are Kevin Love, Jason Collins, Larry Johnson and John Starks. Leaving on a final thought, don't you think that Tom Cruise, Brad Pitt and Sly Stallone strain like crazy when, and if ever, measured?
Alex 6'0
said on 2/Oct/14
G was 5'6 5/8 so yea he'd edge her out by 1/8 inch but if they were in a pic would be impossible to tell difference.
[Editor Rob: her hairstyle is a good fraction thicker than G's (which in person would say was quite flat when he has ponytail tied back).]
Brad
said on 1/Oct/14
G height. Volvo bed for hours, she didn't have one.
Alex 6'0
said on 30/Sep/14
Rob, she looks pretty much dead on how G looked with you
[Editor Rob: to be fair to G I think at his low he would edge her, he had quite flat ponytail hair.]
Frechester
said on 30/Sep/14
I remember her from Home&Away, she was quite skinny so looked taller than she actually is.
Alex 6'0
said on 29/Sep/14
5'6.5 looks very accurate. She looks pretty much G's height how he did next to Rob. Its very close. This does look very near 2 inches
Kiddy Bro
said on 30/Nov/10
Well she is almost 5'8"
anony
said on 17/Oct/08
loll!! flick! i remember this picture =P. yeh sharni's not too tall.
x
said on 22/Feb/08
169cm looks about right. flick is short for felicity
glenn
said on 10/Feb/08
never mind that,who are alot of these names.funny,i think i have this pic anyway.
Danimal
said on 10/Feb/08
Who the heck is Flick??
brother_h
said on 9/Feb/08
actually that rick guy is only 5'8. and he is taller than her.
Alex
said on 8/Feb/08
From looking at this picture on the main page before clicking into it I would think this girl looked at least 5'10 until I see Flick is only 5'1. But Sharni looks 5'6 or so considering the heels.