Wendy Glenn's Height
5ft 6 ¾ (169.5 cm)
English actress best known for appearing in the films You're Next, 11-11-11 and the soap Hollyoaks.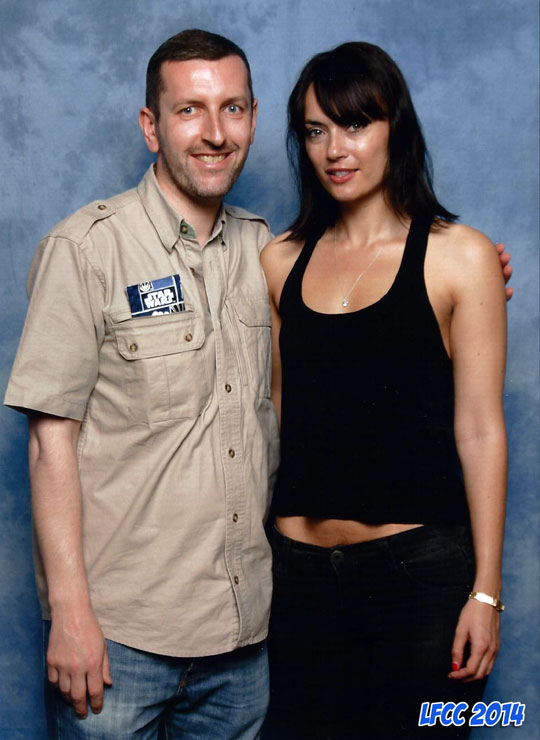 5ft 8 Rob and Wendy @ LFCC 2014
You May Be Interested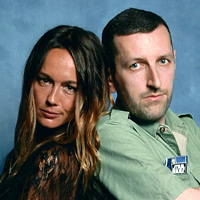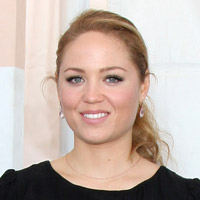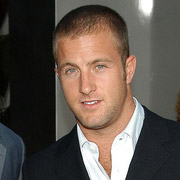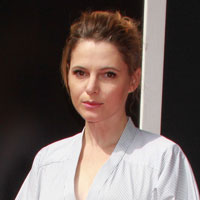 Add a Comment
28 comments
Average Guess (15 Votes)
5ft 7in (170.2cm)
JohnMoore-162cm
said on 2/May/20
Definitely 5ft6 3/4"
Bwk
said on 14/Apr/20
She looks 5'7'' to me. She's tilting her head a bit downwards in this photo which is probably making her look a bit shorter.
Nik
said on 9/Feb/20
@ Subwoof - I agree!
Yang (5 footer 8, 172-173)
said on 10/Sep/19
She looks like weak 5ft 7, slightly taller than Mr and Mrs Smith's Angelina Jolie...
Nik
said on 5/Aug/19
8 voters think that she is 5'7"! Wendy can have her 25th comment!
Nik
said on 1/Apr/19
It's amazing that she is one of Rob's random celebs!
Nik
said on 27/Jul/18
I still think that she's 5'7"!
Bobby
said on 27/Jul/18
It does look an inch difference. I give her 5'7.
Nik
said on 28/Oct/17
Wendy is possibly 5'7"!
Editor Rob: it was hard to pick Wendy and Sharni Vinson apart in person, I would still give Wendy an edge over her, but it isn't much.
Subwoof
said on 27/Oct/17
Super attractive lady. 5'7.
Nik
said on 1/Oct/17
@ Giorgi
👍
Giorgi
said on 18/Jun/17
Who cares about height when you're already hot! ;))
Nik
said on 21/May/17
@ Rob
When the photograph above was taken were you stood up as straight as possible?
Editor Rob: it's very rare to ever stand at measured height in any photo!

but in person Wendy looked close to 5ft 7, I suppose she may well measure near it...I saw her with sharni vinson and I didn't think was much more than a little taller...
Nik
said on 20/May/17
@ Sandy Cowell
I see her as being a little bit taller to be truthful! I would say she is more likely to be 5'7" - 5'7.25", which one I should go for I don't know!
Yes she is nice and shiny like you said!
If Rob is stood at his straightest I could even see 5'7.5", her head seems to be tilted down to me plus the very top of her head is not that much lower than the very top of Rob's head!, that's why I think she could be north of 5'7"!
My Mum is just into "Coronation Street", "Emmerdale", and "Eastenders", is that the same with you Sandy?
👍
Sandy Cowell
said on 17/May/17
....and here we have a nice, shiny brunette, Nik, on Random Celebs! It looks as though she's been in a horror flick as well, so I should know her! (called 'You're Next'!)
She's nearly 5ft7 as well - a nice, shiny height!
Well, I'm going to put 5ft6.75 (well, copy it!) because I'm not into 'Hollyoaks'....not yet anyway!
Pierre
said on 12/Jun/16
eye to eye she's looking around 169 cm next to 173 cm Rob(Rob seem more relaxed) but Rob seem have a bigger forehead than her so i would say she's around 168
Zyzz
said on 25/Apr/16
How old would you guess she is? I haven't been able to find anything out about her age and I've always wondered....
Editor Rob: about 36 today
Aza
said on 24/Aug/15
Rob
You look 'highly delighted ' in the pic. She looks georgeous !
[Editor Rob: it's always better to smile in these photos if you can. Ultimately they are going to be sitting on these pages for a long time and there are some I look glum, so the more smiling and less glum the better ;)]
delvin
said on 12/May/15
Could 169 cm be possible for her
J.Lee
said on 19/Sep/14
rob are her legs longer than yours
[Editor Rob: well, I would happily give her an inseam measurement to find out for you if she agreed...

remember men's trousers always hang a bit lower ;)]
Arch Stanton
said on 11/Sep/14
Although a solid 5'6" woman with good heels like Denise Van Outen, Doris Day etc can pull off looking tall. I do think though that a proper tall woman begins at 5 ft 8.
Arch Stanton
said on 11/Sep/14
Yeah 5 ft 7 is low end of tall for a woman I think as in good heels they'll be 5'10 range.
Amaze
said on 9/Sep/14
@Connor183 yeah i agree lol
Connor183
said on 9/Sep/14
Arch like Amaze said of course i was joking lol, and Amaze yeah 5ft 7 is tall for a female since its the equilavent to a 6ft man so 5ft 7 is in the low tall range for women.
Amaze
said on 8/Sep/14
@Arch Stanton i think connor was joking xD but yeah if you compare the two the thought comes to mind "how can these two ever be possibly related?" So yeah xD she is quite tall for a girl and attractive
judd
said on 8/Sep/14
she does look 5'7 with rob
Arch Stanton
said on 8/Sep/14
Why Connor? Glenn's last name is Cunningham and she's 100 times better looking and relatively tall for a female..
Connor183
said on 8/Sep/14
Rob is she another relative to G?