Erika Christensen's Height
5ft 4 ¼ (163.2 cm)
American actress best known for roles in movies like Flight Plan, Swimfan, The Perfect Score and How to Rob a Bank. In a snip audition footage on flightplan dvd says,
"I'm like Five Four and a half. You know, on a good day, after a yoga class maybe"
and on twitter in 2011 said
"ALmost 5'5""
.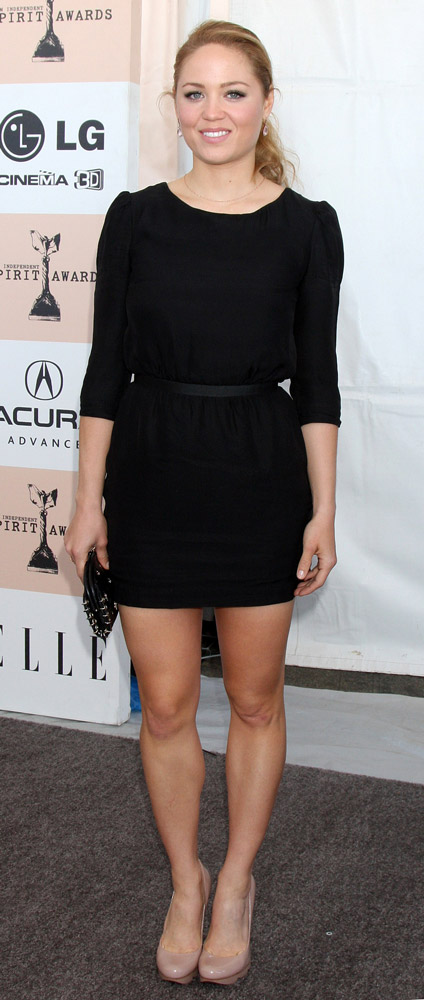 Photos by PR Photos
You May Be Interested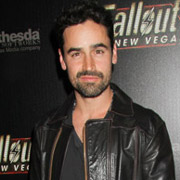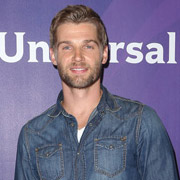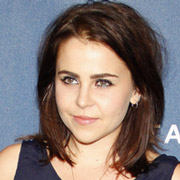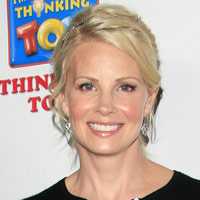 Add a Comment
17 comments
Average Guess (5 Votes)
5ft 4.3in (163.3cm)
Nik
said on 5/Aug/19
A-V-E-R-A-G-E!
Wow
said on 18/Jan/17
Wow, her brothers are both like 6'2-6'e
3... a whole Foot in difference !
José
said on 26/Oct/12
Something between 1,63 cm and 1,65 cm and her weight is between 54kg and 59kg. She's beautiful, perfect.
Billy the Kid
said on 7/Mar/09
Five foot, Four inch godess. Damn you look good, girl!!!
Glenn
said on 5/Feb/07
At least 3.maybe 4.
Aidan
said on 5/Feb/07
Are you bending four inches?
Glenn
said on 4/Feb/07
Im surprised people cant tell that Im bending.
Anonymous
said on 4/Feb/07
Are you sure that's her? She's looks a lot like Robin Tunney and not Erika Christensen
[Editor Rob:

For those getty whores, pay attention!:
http://editorial.gettyimages.com/Search/Detail.aspx?id=73089215

you understand what I've done there, and what anybody else might do?

http://editorial.gettyimages.com/Search/Detail.aspx?axd=DetailPaging.Search|1&axs=0|73089948%2c73089215%yaddeyadde....&id=73089215

get it, got it? Really simple simon stuff.

anyway, you can see her heels are very flat fronted, I'd guess its a typical net gain over barefoot of 2.5-2.6 for such heels that day, assuming this is same day as glenn's pic...]
anomynouserica
said on 4/Feb/07
Heh, well she looks nearly level with Glenn in that shot - so I'm guessing she wore some monster heels, which wouldn't surprise me.
Glenn
said on 3/Feb/07
She seemed more 5-3.where did the 4 inch heels come from?
Dunken
said on 3/Feb/07
Glenn, what's your take on her?
anomynouserica
said on 3/Feb/07
So she was wearing 4 inch heels in the above picture? Wow.
haylie
said on 19/Oct/06
yup 5'4" to be exact was an extraat gq hollywood bash
Regus
said on 30/Jan/06
that is about right. Erika is kinda 5-4 from what I see. She IS taller than Jodi Foster for what it's worth---flightplan anyone?
Cliff
said on 16/Nov/05
On the forthcoming "Flightplan" DVD. In the casting section feature of the DVD, she lists her height as "maybe five foot four 1/2 after doing yoga." In other words....she's five foot four.
[Editor Rob: lol, I like that quote...it's a novel take on the 'on a good day' one ;0 I'd wondered about the 1cm under mark a while ago...]
Mr. X
said on 6/Jul/05
She actually did get listed as 5'6", but I could bet that 5'6" and the 5'5" listing is a fabrication. I've seen photos of her where actresses who got listed as 5'3" and 5'4" stood as tall as her. Plus in the movie the Banger Sisters Goldie Hawn and Susan Surandon were taller than her in every scene of that movie.
EJ
said on 3/Jul/05
Used to get listed at 5'6". Her SwimFan bot in 2002 used to said this as well, but I find such a claim hard to believe.
[Editor Rob: no way...just does not look over 5ft 5...and I still think 1cm under is possible...]