Mike Vogel's Height
5ft 9 (175.3 cm)
American actor best known for roles in films Cloverfield, Blue Valentine, The Texas Chainsaw Massacre and The Help. In a 2003 Boston Herald he said
"I'm 5-foot-9."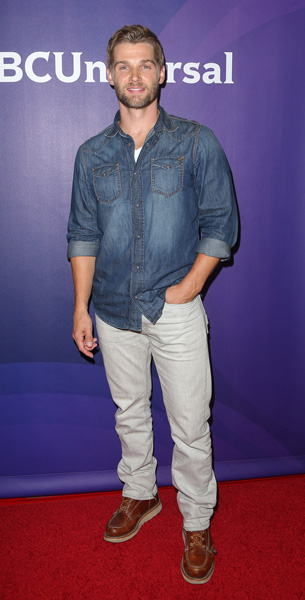 Photo by PR Photos
I'm 5'10. I have friends that model that are much more shorter. Don't think you'll ever do the run way because you wont, because that's good. The money isn't in run way, it's in print work. And it doesn't matter how tall you are. Marky Mark did print work, you know, Mark Wahlberg did print work for the longest time.
-- Mike-Vogel.com interview, 2000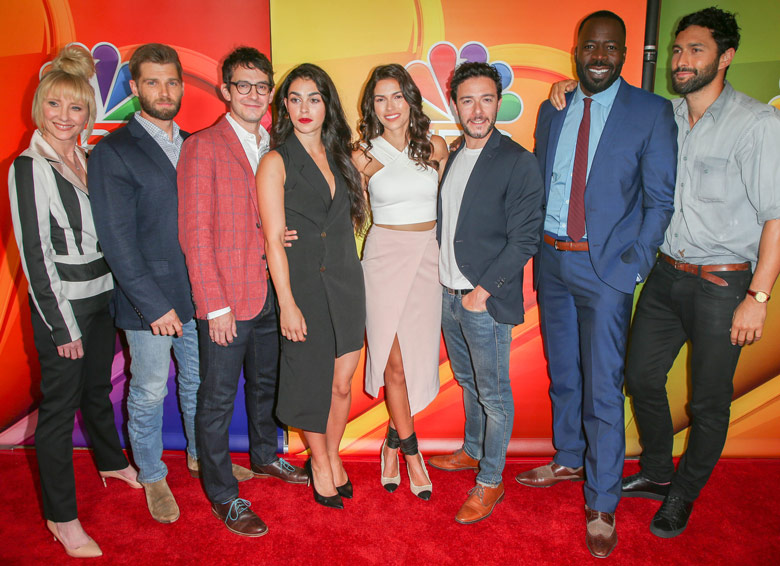 You May Be Interested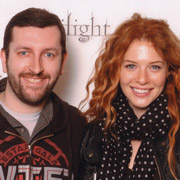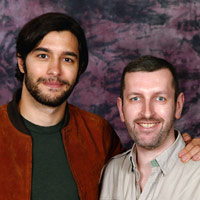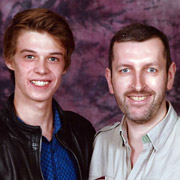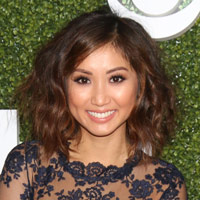 Add a Comment
29 comments
Average Guess (10 Votes)
5ft 8.85in (174.9cm)
Leesheff85
said on 5/Jan/21
Hadi tabbal must be 5ft 6 then going by the above photo. 5ft 6 at the tallest?

Editor Rob
Hadi claimed 5ft 7...I feel that could be in shoes, I'm not convinced he looks near 5ft 7 barefoot in the group shot!
JohnMoore-162cm
said on 2/May/20
Mike Vogel doesn't look over 5ft8 , I'd give him 5ft8 1/2" for his claim of 5ft9
ragnarok
said on 15/Jan/20
@TheBat
I bet you don't care when 6'2" Hugh Jackman played as Wolverine is 5'2" in the comments. It's just bad when short people play tall characters. Pathetic
ragnarok
said on 15/Jan/20
@TheBat
I bet you don't care when 6'2" Hugh Jackman played as Wolverine is 5'2" in the comments. It's just bad when short people play tall characters. Pathetic
TheBat
said on 15/Mar/19
@Jammes
Thank you, guys like Adriann are truly naive about heights of certain comic characters. I think Michael would be awesome as Star Lord, Daredevil, Green Arrow, and The Flash. Though I can't see him as Aquaman or Nova due to the characters both being 6'1" in the comics.
Jammes
said on 14/Mar/19
@Adriann Capt is a Super Soldier,never liked How he looked barley above average size. Before Evans was cast Sebastian Stan,Mike Vogel and Ryan Phillipe were the top contenders. Crazy how John Krasinski was the only super tall Finalist for Capt
Mike I think could have been a good Star Lord,Green Arrow,Nova,Daredevil,Aquaman,Flash,Boost Gold or Adam Warlock. BTW RDJ got the personalty wrong,in recent years they reimagined Stark to act more like RDJ
Adriann
said on 28/Dec/18
TheBat what about 5'7" RDJ playing over 6 feet Tony Stark ? Pls go away.. there is no such thing as too short until u are like 5'2",cleverly used cameras and special shoes can do wonders..
TheBat
said on 22/Nov/18
I'm glad Mike Vogel didn't play Captain America, at 5'9" he would've been way too short.
Jackie
said on 5/Dec/17
He's no taller than 5'7". In the movie Grind, him and Bam are the same height. I've met Bam.. Bam is no taller than 5'6- 5'7.. TOPS.
Alex
said on 25/Oct/17
He looks 6cm shorter than Adam Brody in Grind which who is listed as 1.79
Mr. R
said on 25/Sep/17
I don't know Rob. Those are pretty thick soles on those shoes. The Brave premieres tonight, but they are all in boots so it will be hard to judge his height.
S.J.H
said on 2/Oct/16
He look 5" shorter than tj miller. 5'9 seem right
Mat
said on 18/Dec/15
How can we make him 5'9 in Imdb and google Rob? I thought Imdb updated heights according to celebheights as shown in one of your videos. He is still listed 5'10 in google, he needs a downgrade, how can we do it?
Editor Rob:
It's not really of my concern.

My focus and time is spent on Celebheights.com and working to continually improve the pages and listings here...with over 8000, that's a lot to contend with :)

taller
said on 5/Oct/15
Doesnt look over 5'8... : why do you need to decrease the value for everybody?? are you so short ?? you feel better ? in "under the dome", he just looks 5'10, and it's no problem for me
MaxB
said on 27/Feb/15
Looked suprisingly short in Texas Chainsaw Massacre - shorter than Jonathan Tucker, barely taller than Jessica Biel (in some scenes actually looked shorter than she, but not sure about her footwear). Based on that movie I wouldn't say he's over 5'8.
tru
said on 30/May/13
looks 5'8.5 in the movie shes out of my league, looks 5'9 in bates motel
ANDREA[ITA]
said on 1/Aug/12
Doesnt look over 5'8...
Ryan
said on 22/Jan/12
5'8 barefoot. 5'9 in shoes
Howard JC
said on 24/Aug/11
No way he's 5'10". He has lifts on set & still hardly makes 5'10".
logan
said on 12/Jan/11
looks around 5'8'' in she's out of my league,but then again he kinda looks shorter then nate torrence who is 5'8''.
summer
said on 27/Dec/10
i would say 5'9
marcus
said on 11/May/09
In the picture for the pseidon movie hes with kurt russell who is listed as the same height yet it looks like hes got at least 3 inches on him.
marcus
said on 11/May/09
I noticed he was kinda small in supercross too
Editor Rob
said on 1/Mar/07

Actually, I found him giving height prior to his more recent roles and his 5ft 10 claim, this was from The boston herald, august 2003 around time of Grind, "I'm 5-foot-9."
MD
said on 28/Feb/07
Thanks, though, it's obvious he's probably around what Don guessed, originally.
[Editor Rob: see his original quote about height in my comment above, he succumbed to the chris rock effect of adding at least 1 inch.]
MD
said on 28/Feb/07
Editor Rob,
With Josh Lucas, who's given 5'11.5", here:
Click Here
(second from right, also with a 5'4.5" Freddie Rodriguez)
Click Here
Yes, he's shorter than the listed 5'9.5".
[Editor Rob: sure, this can go down a little]
don
said on 29/Jan/07
Looks about 5'8 - 5'8.5 in supercross...but it looks like nobody else saw that. lol
UNK
said on 25/Apr/06
i'm thinking shorter