Ben Mendelsohn's Height
5ft 10 ½ (179.1 cm)
Australian actor known for roles in films such as Starred Up, Rogue One: A Star Wars Story, The Place Beyond the Pines, Animal Kingdom, Killing Them Softly, Exodus: Gods and Kings and The Dark Knight Rises. He once
claimed
to be
"Five Eleven"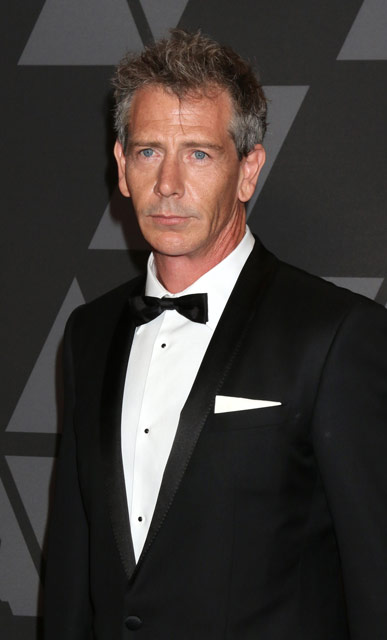 Photo by kathclick/BigStock.com
You May Be Interested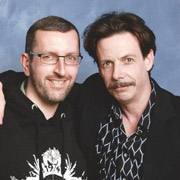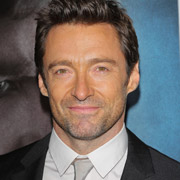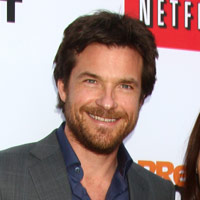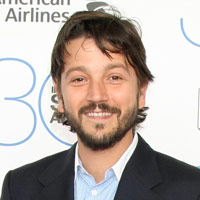 Add a Comment
28 comments
Average Guess (17 Votes)
5ft 10.81in (179.9cm)
Genau
said on 1/Dec/20
Based on everything i have seen he is pretty much what he claims only a fraction below 5ft11
5ft10.75
John Bricker
said on 9/Sep/20
Rob how many inches is his head size? exactly my height there.

Editor Rob
maybe 9.5 inch
Jake: 1.84 m- 1.85 m
said on 7/Sep/20
5ft 10.75in, Rob? Average guess could be closer to the mark.
VitoCheng
said on 6/Sep/20
5ft10 7/8
TheBat
said on 28/Nov/19
Yeah 5'10.5"sounds right.
Monkey knees
said on 7/Mar/19
Have shaken his hand on a red carpet. Im 5ft 11.75in barefoot. Always wear Nike Air Shoes, so float around 6ft 1in when wearing them; he was not too far off me, in dress shoes. Accurate again, Rob.
Bobby 5'10
said on 15/Nov/18
Not a bad claim for his listed height.
MrScratchHeight
said on 19/Oct/18
Also at the premier when he stood beside Mads Mikkelsen there heights were almost identical. He'd be around Mads height or atleast 5'11 and 3/4. I'm not saying you have to believe me but in honesty I love maths and I am talented at it. You may choose to believe me or not, it's your choice.
MrScratchHeight
said on 19/Oct/18
Ben Mendelsohn is 5'11 and 3/4 (1.81 M) I met him once during the premier of Rogue One. I'm like 6'9 and 3/4. Now obviously I'd probably tower over him but when he stood beside Tye Sheridan who is 5'8, he kind of towered over him. I'm being honest but Ben Mendelsohn is either 5'11 and 3/4 or 6'0. What I am saying is true and I ain't lying and that's for sure. Including the fact that he'd probably be a few inches taller than Jake Lacy who should be listed as 5'9 (1.76 M) but google for some reason listed him as 6'2. If Ben stood beside him he'd probably look a few inches taller than him and if he stood beside Rowan he'd either be around his height or an inch taller. This is a fact for sure.
Jake: 1.84 m- 1.85 m
said on 19/Sep/18
He appears 3 inches shorter than Ryan Reynolds, not more. Rob, is there a decent chance he's the 5-11 he claims. Could he be 180??

Editor Rob
He could be almost 5ft 11, at least he can look near it at times...other times seems not that much over 5ft 10.
Brian
said on 1/Apr/18
Click Here
I really don't see him as more than 5'9." He looks two inches taller than Tye Sheridan, at most, and only an inch taller than Spielberg.
berta
said on 29/Mar/18
the strange thing is that in trespass with nicolas cage there isnt mutch beetween them in height. Cage looks short in that movie like 181 or something
Michael Doan
said on 3/Jul/17
Looks 2 or 3 inches shorter than 6'0" Nic Cage in some scenes in Knowing.
Park
said on 19/Jun/17
180 solid, 181 at most.
zoran
said on 25/Apr/17
Just goes to show most every screen actor gets a 2inch courtesy boost ,seen him many times in the 90's at a.a meetings around Sydney's inner west and he is nothing over 5ft8 and that's pushing it.
delancey
said on 12/Mar/17
@Tim I know exactly what you mean. For some reason Noah Taylor and Mendelsohn are interchangeable in my head. By instinct I thought he would be a 5'8 kinda guy but after watching him in a couple of films this listing seems fine imo.
Andrea
said on 28/Jan/17
I must say, though, that he can look close to his claim with Ryan Reynolds...
Andrea
said on 27/Jan/17
Rob, you should add his claim to the top:
Click Here
I've recently finished to watch Bloodline (season 2) and his character was described as 5'9 in a police report! It just goes to show that the "directors" don't even ask the actors how tall they are when it comes to height descriptions and they probably just put any height that comes to their mind, considering he himself said 5'11! (Btw, the character played by John Leguizamo was described as tall as 5'9 too)
Anyway, it's hard to say how tall he looks in the show but somewhere in 5'10 range I think is possible... I doubt he's as low as 5'9 (let alone 5'8) but maybe he could a bit shorter than his listing! There are a few pictures with Brad Pitt and you could say he doesn't look taller than 5'10 but his posture isn't certainly as immaculate as Brad's! Btw, you should definitely add Bloodline to his credits!!!
Editor Rob: yes thanks, I will add his claim.

He's definitely not a guy who has brad pitt like posture...he does look shorter than Pitt for sure, a full inch is quite possible.
Tim
said on 27/Jan/17
This seems off just on instinct. I have no evidence to back this up but in my head I always had him at 5'8. Similar height to Noah Taylor.
Editor Rob: to be fair, in Black Sea he certainly didn't seem above 5ft 10!
172.4cm guy
said on 10/Jan/17
Interesting height posting for Ben. I was watching a Rogue One interview on Wired with Riz Ahmed, Alan Tudyk, and him, and height questions were posted to him and Alan. Ben said he was 5'11" and Alan said he was 5'11.5". I believed Alan's claim since I had that he was around 6'0", but Ben doesn't quite look like the 5'11" range. So I think the 5'10.5" or 5'10.75" posting here is appropriate.
DirectorKrennic
said on 2/Jan/17
Rob, can you add Rogue One: A Star Wars Story in his notable films?
Rampage(-_-_-)Clover
said on 23/Sep/16
Bloodlines definitely belongs on that list
mike
said on 4/Apr/16
Looks 178cm next to Ryan Renoldsm
Rampage(-_-_-)Clover
said on 16/Sep/15
179-180cm range.
Does look close to 5ft11.
Sam
said on 18/Aug/15
I've watched a bit of Bloodline, a full 180 cm/5'11" is possible next to Kyle Chandler, as when he stands straighter Mendelsohn is not much more than a inch under Chandler.
cole
said on 30/Mar/15
Liking him in 'Bloodline', talented actor. 179 cm is a good shout.
Sam
said on 30/Mar/15
Looks in this range, read six foot listings in the past and those were rather optimistic.
Arch Stanton
said on 30/Mar/15
Close to 5 ft 11 I thought, 5'10.5 seems a good shout. Wonder if there's any relation to the famous composer.