Ben Price's Height
5ft 11 (180.3 cm)
English actor, known for playing Nick Tilsley on Coronation Street and Nathan Spencer on Casualty. His agency listed him as "160 lbs" and "5 feet 11 inches".
You May Be Interested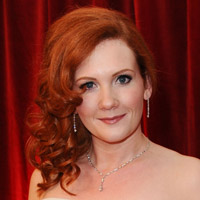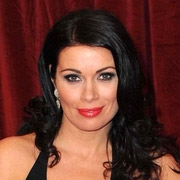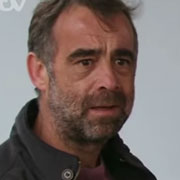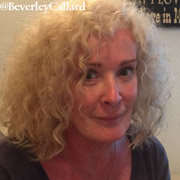 Add a Comment
8 comments
Average Guess (8 Votes)
5ft 10.84in (179.9cm)
Miss Sandy Cowell
said on 4/Feb/20
In 'Coronation Street', Ben's character, Nick, had a father of 5ft7 - at most - Christopher Quintin, yet he grew to 5ft11 with two short parents. His half- brother and sister, with a taller 'father', both remained below average! It doesn't make sense, does it, or don't the casting crew think people analyse situations like this? 😕
Another bugbear of mine is irregular eye colouring of 'parents' and their 'kids'. Blue-eyed people cannot have brown-eyed offspring, yet it happens in Soapland!
5ft11.
Miss Sandy Cowell
said on 24/Aug/19
👅 Whatever your little step nephew feels for you, I do tenfold. Unbelievable. No conscience either.
5ft11.👅
Zampo182
said on 8/Jul/19
Weak 5'11 would be my guess.
Miss Sandy Cowell
said on 8/Jul/19
It just goes to show how out of touch I am with my watching of 'Casualty'; I never saw Ben acting on the show so much as ONCE!
Sakz
said on 7/Jul/19
I've seen him listed under 5'11 somewhere so it's definitely possible he's a weak 5'11.
Csimpson6ft
said on 5/Jul/19
I dont think he's quite 5'11, more like 5'10 3/4 or 5'10.5 at the minimum but no less than that, id say maybe weak 5'11.
Miss Sandy Cowell
said on 4/Jul/19
Oh, hooray! Thanks Rob! So you agree with Ben being 5ft11, which is very reassuring. I've been watching the guy and comparing him to the other Street stars for ages now, and that's roughly what I thought for Benny, or possibly up to half-an-inch less.
Being so superior in height to his half-brother, David, who's listed as 5ft5.5, was one of the reasons why David was warring with him years ago, not to mention his runaway success as a restauranteur, but since then, David has become a (bloody good!) father, lost his beloved wife and slowly bounced back, and has a brand new fiancée, so I prefer him to Ben's Nick. Nick, on the other hand, has turned into a resentful sleazy weasel, and even ripped off his own Gran. Then he planned for the 'Underworld' underwear factory's roof to cave in to pocket the insurance, killing a pretty young woman in the process, YET HE SHOWED NAFF-ALL EMOTION, which made me loathe the stinkster 💩; this week he's up in Court and we have yet to see what happens. Worse still is that David is going with him before the magistrates, and if Nick pleaded guilty, he could save the conscientious young Dad from a prison sentence, but it hasn't even crossed his mind. Poop to that! 😝 Hey, when they stand together in Court, we can have SUCH a good scrutinization, so I'm wondering whether to leave the box blank, but I won't. They'll be other opportunities to vote in the future, won't there? Yes, of course there will be!
On the bright side, both the actors are real-life family men. In 'Classic Coronation Street', Nick's called Nicky, and a little boy, and David isn't far from still being a baby! Yes, we have everything to look forward to, including the changing of Nick's character's actors - not once, not twice, but THREE times! First, he was Warren Jackson, second came Adam Rickitt and finally Ben stepped in to fill the fictional shoes. 👞👞
5ft11 will do nicely. I just hope that whosoever it was who jotted down his personal details is a lot more honest than Nick himself! 😉
CD
said on 4/Jul/19
5'10.5 would be nearer the mark imo. I fail to see him being taller than Simon Gregson and compared to 5'5.5 Jack P Shepherd he's no more than 5 inches taller.