Billy Burke's Height
6ft 1 (185.4 cm)
American actor best known for his role as in The Twilight Saga and for playing Miles Matheson on TV series Revolution.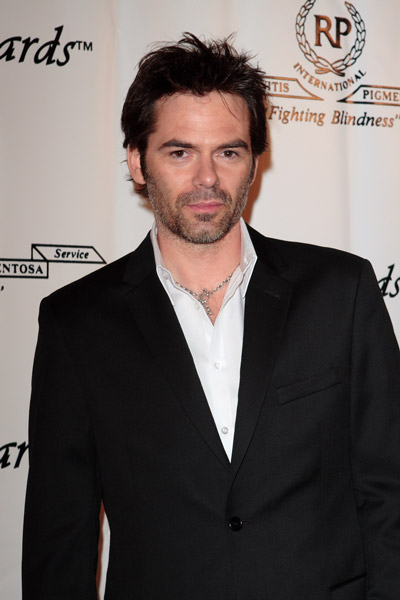 Photos by PR Photos
You May Be Interested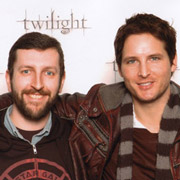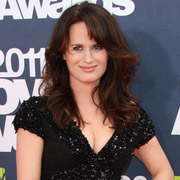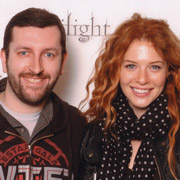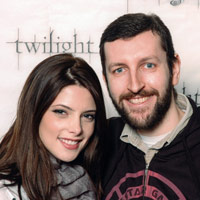 Add a Comment
17 comments
Average Guess (9 Votes)
6ft 1.28in (186.1cm)
Miss Sandy Cowell
said on 25/Nov/19
🎊🎂🕯️🎁 Happy Birthday Billy! 🎁🕯️🎂🎊
Congratulations to Billy on his 53rd Birthday. He made an appearance in 'Star Trek: Deep Space Nine'. It's amazing how many stars guested in the Treks, including Billy and the huge Mick Fleetwood, who was highly likely to have received his part on the grounds of his enormous height!
Billy isn't quite so tall, but 6ft1 is many a man's idea of ideal! 😁👌
🎊🎂🕯️🎁🎊🎂🕯️🎁🎊🎂🕯️🎁🎊🎂🕯️🎁
Chris Junior Hernandez 1990
said on 3/Nov/19
I think he still claim 6'2. But look at least 6'1 1/4 it seem low at 6'1 listing.
Rampage(-_-_-)Clover
said on 25/Jun/18
6ft1½ is up for grabs I think
Rampage(-_-_-)Clover
said on 20/Jun/18
Rob, he really can look 186-187cm zone but 188cm?
Really not sure I can see him being 2in taller than Pattinson

Editor Rob
I'm sure he can give people a 6ft 2 impression, though on Revolution, the last thing I remember him in now, he still seemed a decent 6ft 1 range.
B.T. Stomp
said on 19/Jun/18
I work with CVS in one of their Hollywood locations. I see celebrities stop by rather frequently. I try to make it seem like I do not recognize them. It seems to give them a more comfortable experience. Sometimes though, they will ask me something and that can lead to brief conversations. After several such interactions, I've come to be on a first name basis with some of them. Billy Burke stops by sometimes. He is usually wearing motorcycle gear; i.e. boots and helmet. I stand around 6'1"(185cm) without shoes. In my high-top sneakers (which including both gel and foam insoles add around 1 3/4") I am around 6'2 3/4". Burke's boots seem to be around 1 1/2" thick. When I cash him out his eye level seems slightly above mine. So... I would ascertain that Mr. Burke [unless he wears lifted motorcycle boots] is around 6'2". Rob, sir... I have been visiting CelebHeights for several years. Quite the interesting site.

Editor Rob
It is possible he could be 6ft 1.5 range, a full 6ft 2 I'm not sure about.
Rampage(-_-_-)Clover
said on 3/Jun/17
If he's only 184cm then Rob Pattinson and Kellan Lutz are 182cm tops
Visitor
said on 15/Feb/17
Rob, I think he needs a downgrade.
At the beginning of every episode of Zoo when the characters' bios are shown his file had the heading "Height: 6'0 (1.84 m)." Also in one of the episodes he is described by a security guard as "white male, approximately 6 feet"
S.J.H
said on 20/Feb/16
Very accurate. Look it a legit 6'1
Rampage(-_-_-)Clover
said on 25/Sep/13
I think a fraction over 6ft1 is possible. Easily 1in or more taller than Pattinson
"Billy Burke's height is 6ft 1.25in (186cm)"
Sam
said on 19/Sep/13
He looked consistently 3 inches taller than Tony Shaloub and near a similar amount taller than Ted Levine in a Monk episode. Burke's not less than his listing.
jake, 1.82 m- 1.83 m- 1.84 m
said on 25/Jan/12
He looked 6" 1.25 (186 cm) in Untraceable.
Biff Tannen
said on 1/Feb/11
He looked way taller than Pattinson...more than one inch.
linebacker40
said on 7/Apr/09
At least 6'1" for Burke, but 6'2" wouldn't be surprising. He was a little taller than Robert Pattinson.
jake
said on 7/Apr/09
why move it from 6' 0
Anonymous
said on 24/Nov/08
this dude looked an inch taller than Robert Pattison. just saying.
5'3" Aix
said on 1/Oct/07
Exactly, I was wondering the same. She looked gigantic beside the Munchkins!
kevin t
said on 5/Feb/07
Is this a reference to actress Billie Burke, who was Glenda, the Good Witch of the North?