Bo Derek's Height
5ft 3 ¾ (161.9 cm)
American actress, best known for appearing in films 10, Tarzan the Ape Man and Bolero. In an edition of the Miami Herald from 1984, it mentioned
"At 5 feet 3 and 3/4 ("Every quarter-inch counts")"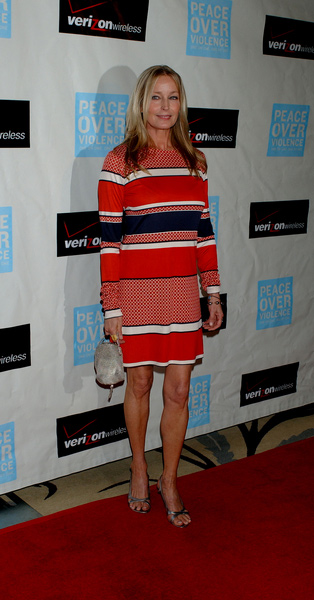 Photo by PR Photos
You May Be Interested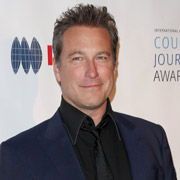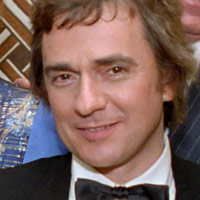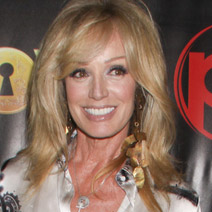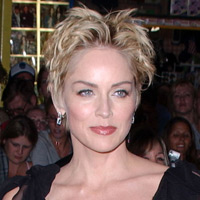 Add a Comment
37 comments
Average Guess (6 Votes)
5ft 3.33in (160.9cm)
talker
said on 13/Aug/20
how tall was John Derek?he is listed at 6'1" but he didnt look that tall.I d say 5'11".
Mincer
said on 31/Jul/20
How tall would you say Miles O'Keffee, her Tarzan costar was/is? Listed at 6'3 (191cm) looks possible id say.
Click Here

Editor Rob
yeah, he might not be far from it...that's the mark he was called around the time the film came out, one of the tallest tarzan's to date.
Miss Sandy Cowell
said on 20/Nov/19
💝🎂💐 Happy Birthday Bo Derek! 💐🎂💝
Doesn't time fly? It's hard to take in that Bo turns 63 this very day! When I first saw '10', I had no idea how much of a treat I'd be in for. It's about a man's 'mid-life crisis', played by Dudley Moore, who falls madly in love with young Bo Derek. He has a lovely wife, Julie Andrews, at home, and the scene wherein she looks through his huge telescope to see what her husband has been gawping at is SO FUNNY!
I can believe 5ft3.75 for Bo's night height!
💝🎂💐🕯️💝🎂💐🕯️💝🎂💐🕯️💝🎂💐🕯️
Nik
said on 19/Mar/19
I like it that she once claimed that "At 5 feet 3 and 3/4 ("Every quarter-inch counts")"!
Nik
said on 14/Jul/18
I am in no doubt that she pulls off 5'3.75" and it's great that she is incredibly honest too!
Saturn
said on 26/May/18
She does give the impression of being taller, and also having long legs for her height. But on closer inspection she is not even particularly leggy relative to her height.
Sandy Cowell
said on 23/Feb/17
Bo certainly looked taller dancing with 5ft2.5 Dudley Moore in '10'! I thought she was 5ft4, according to the sources I've had my mitts on!
Mind you, some people do round up and she might have had two different height measurements at differing times of the day, and a quarter of an inch is well possible as we all know by now!
I'm going for the 5ft4 I always thought she was because of the dancing scene with Dudley in '10'!
M
said on 13/Jul/15
Very beautifull women with expressive and beautiful eyes, no matter of her height.
Arch Stanton
said on 29/Jan/15
She was absolutely gorgeous in 10. literally an 11 out of 10. Too bad she couldn't act. LOL in nearly every subsequent role she got a Golden Raspberry award for worst actress. One of those who amazingly had a high profile career with only one successful film.
Arch Stanton
said on 29/Jan/15
Yeah she's the sort you'd expect to be a model 5'9 or 5'10!!!
Wishbone
said on 9/Jul/14
Not too bad looking,but just like with Crazy Elephant and The DeFranco Family,she ended up one of those "one hit" wonders. Yet 5'3" Derek is pretty,in pants or gowns. And "10" she was nice in. She's okay,and I'm comfortable with her 5'3" height.
the shredder
said on 27/Mar/14
some peoples body makes them look taller or shorter than they are.
littlesue
said on 26/Mar/14
Having slim flat hips/bum helps, makes average height women look taller, eg, Miley Cyrus, Tina Turner
Ian C.
said on 25/Mar/14
Wow. Five foot three and a bit? Really? She's proportioned like somebody taller. Bo Derek is a miniature tall woman.
gregory lehmann
said on 17/May/11
Bo Derek is 5'3",107 pounds,a nice,smooth,comfortable weight for 5'3" women. Though she sputtered after "10",she's a sweet woman who's delightful in her tan khaki pants,"sheer to the waist" nude pantyhose,blue blouse,and black ankle strap sandals she wears in the picture I have of size 4 Petite Derek.It's a smooth,comfortable look that's nice on Derek. Ironically,I saw "10" the night before my sister married Dennis. Dennis went with me. 5'3" Derek has smooth,slender legs and hips and is sweet,too. Ironically,why I like Derek is due to her December 12 birthday,also 5' Cathy Rigby's birthday. Cathy is pretty,too,and though anorexic,she overcame that and a sickly childhood (croup,pneumonia,whooping cough) because she was born prematurely because her mommy was hit by polio during her pregnancy with Cathy. Cathy's also conquered crippling shyness,but she's still soft spoken and quiet. Also,Cathy had another embarrassing moment one time in 1976 when Charles Nelson Reilly squawked that "Match Game" host Gene Rayburn was allergic to Cathy because he sneezed every time he questioned Cathy,but he was allergic to the dust on the stage,not Cathy.
gregory lehmann
said on 10/May/11
She's 5'3" to me,but she sputtered after "10."
Anonymous
said on 16/May/09
I saw her in person during the taping of a cooking show a few years back and she is really small. I'd say around 5'3 is correct as is stated on many websites. Also why do/did her measurements keep changing Measurements: 32-22-32 (at age 16 as Mary Collins), 35-23 1/2-35 1/2 (while filming "10"), 37C-22-34 (in 1983), 38-22-36 (as reported in 1985), (Source:Celebrity Sleuth magazine) I can understand at 16 when she got together with John Derek, she was still growing but how about during the filming of 10 and then in 1983 and 2 years later in 1985 they change again? If she put on weight, would waist still be 22 inches?I guess they ALL lie.
val
said on 22/Nov/08
Bo Derek is really petite, about 5'2 or 3. The Big Screen disguises height well. She really looked thin when I met her about ten years ago.
Anon
said on 15/Jan/08
sf is right of course. Also, Bo had a very long torso but short legs. Since she is so slender to begin with, nobody would really notice but her legs are pretty short compared to her body length. If she's sitting she might be taller than you think but when she stands up she'll probably shock you that she's shorter than she looked sitting.
Anon
said on 15/Jan/08
Wayne, what footwear did she have on? Perhaps big heels? There's no way she's really that tall otherwise she wouldn't have been quoted claiming the height Rob posted.
Most women her height have shortened "dumpy" torsos kinda like hobbits. She's obviously an exception..she must have been light as hell in her heydays, like under 100 lbs!
sf
said on 14/Jan/08
You can't judge anybody's height on how tall they look when they are sitting!!
People have different proportions - some have larger torsos, some have higher waists, etc. etc.......My friend, a girl, has the same inseam as me, yet I'm 6 inches taller.
Wayne
said on 13/Jan/08
I saw Bo today at PDX waiting for her flight to LAX. she was sitting reading a novel, she has to be at lest 5'7" I'm 5'9" and I've sat in those seats and her shoulders were at a height that puts her at 5'7"
Pete
said on 7/Dec/07
always thought she was like 5-6 but who cares when ur that hot?
Socom
said on 7/Dec/07
This is amazing! I also thought 5'8 or something. Can this be a typo Rob?

Editor Rob
I can believe her looking taller, but think this was the height she was giving back in her heyday.
Anonymous
said on 21/Jun/07
Bo is small but well proportioned,still she was stunning in her youth,the listing sounds right,i'm impressed she didnt try to add a couple inches like most actresses do.
Anonymous2
said on 10/Jun/07
Wow, I seriously thought she was like 5'10"! She had a really long slender torso, and had supermodel-like proportions like Claudia Schiffer or Christy Turlington who are legit 5'10"/11" 'ers...
Anonymous
said on 2/Jun/07
Yes, I met her once and she is very short and skinny, no butt, no hips,Not what you would call a 10.
Rebecca
said on 18/Feb/07
i've always imagined her being much taller than 5'3" id say id imaginered her being 5'7", 5'8" maybe
Anonymous
said on 22/Oct/06
Bo Derek is like Paula Abdul or Christina or Shania etc.. You see them and go "what is this?, I expect much taller". It is all in the camera angles and the press is usually touchy about height because most are short themselves and don't like mentioning it. I would have bet anything Bo was 5' 9" from movies etc.
Glenn
said on 17/Oct/06
I know.I thought she was 5-10 or something.had no clue.
THE *TRUE* ANONYMOUS
said on 16/Oct/06
Susan, could you seen her at night, lowest point of the day for a person's height? We're all an inch taller in the morning, as you might know.
Supes, I've always thought she had short legs actually, she does have a really long slender torso though. Check out this photo of her on a poster for "10":
Click Here
supes78
said on 15/Oct/06
Wow. I would have bet serious money she was atleast 5'7"! She seems to have really long legs and arms though. It's weird that she was chosen to play in the film 10 since she's well below average height and that would be a deterrent for being rated a perfect "10" in most people's eyes.
susan
said on 9/Oct/06
she is actually only 5'3" saw her
Viper652
said on 3/Oct/06
I thought she was at least 5-7.
Brad
said on 27/Sep/06
She lives on horses. She wears big heel horse riding boots. Madonna swears by them. They add 4" with ease.
sf
said on 26/Sep/06
I think her shorter height was one of the reasons she was cast in "10" next to Dudely Moore.
Regus
said on 25/Sep/06
Really?!? I always pictured her as being TALL--5-8 or so. Dang. Talk about proportional and good framing.