Dudley Moore's Height
5ft 2 ½ (158.8 cm)
English actor best remembered for starring in movies like Arthur, 10, Santa Claus: The Movie, Bedazzled and The Hound of the Baskervilles. In The Boston Globe (Jul 9, 1981) he said,
"I suspect I'm actually five-two and a half because that's what's on my passport. When you're around that height, you get a bit miserly about the odd half inch."
That's why I'm always suspicious of short men. You can bet your life there's always something going on with them. My passport says I'm 5-foot-21/2, but I usually add an extra half inch and say I'm 5-foot-3. Listen, every little bit counts when you're as short as I am.
Sooner or later, the reporter asked Moore how tall he is, and he answers: "I'm five feet, two and one-half inches"
He is never offended when he hears the question, but he does get tired of hearing it. "It's so boring"
My actual height is 5ft 2½in -- when you are down that low half an inch really counts! When I was growing up I was never bothered about my height. I was called Hopalong Cassidy by the other kids because I had a club foot, but the height wasn't a problem.
That's why it seems silly now to read about diminutive Dud, the most unexpected sex symbol. I don't mind the clever remarks. I like it when someone came up with sex thimble!
-- Sydney Morning Herald, 1982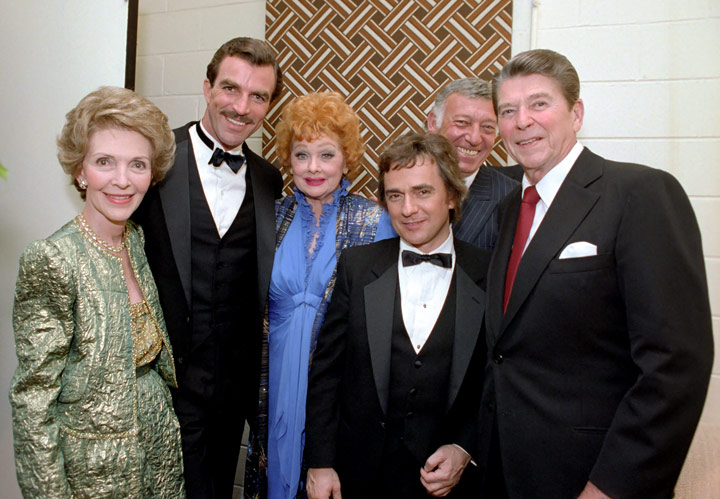 You May Be Interested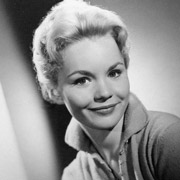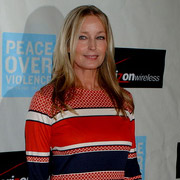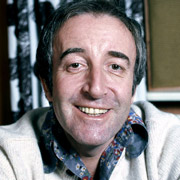 Add a Comment
17 comments
Average Guess (8 Votes)
5ft 2.88in (159.7cm)
Leesheff85
said on 17/Apr/21
I'm not sure nancy reagan looks that much taller than him here considering she would be 5ft 6 1/2 in 3 inch heels. Dudley is definitely 5ft 2 1/2 though
Ian C.
said on 2/Jul/20
I'm surprised that reporters would ask him how tall he was, as that is a rude question to ask a short man. I'm tall and people ask me how tall all the time, but I'm pleased when they ask because I'm proud of my height. But asking a short man who tall is is like asking a fat man how much he weighs.
Women liked Dudley, and his wives and girlfriends were beauties. All his marriages ended in divorce, and I wonder if his height was a factor in his marital failures.
Miss Sandy Cowell
said on 19/Apr/20
Cuddly Dudley would have turned 85 today. I loved his films and his sense of humour, but nothing was funnier than when he teamed up with his long time comedy partner, the 11" taller than he was Peter Cook as 'Derek and Clive'!
I just found 5ft3 written up for Dudley, but I've only ever known him to be 5ft2.5! You could see a noticeable difference between Dud and Bo Derek when they danced together in the movie '10', Bo with her shoes OFF!
RIP Dudley XXX 🕯️
Miss Sandy Cowell
said on 24/Dec/19
I am watching Dudley Moore playing an elf in 'Santa Claus - The Movie'. This is the ultimate Christmas movie, because it brings forth the magic of Christmas to young and old alike. Besides, what's more magical than a child believing in Santa Claus? This movie is so beautiful, it's had me in tears - of joy!
5ft2.5. 🎅🎁👏

Editor Rob
Jenny's favourite Christmas Movie is Muppet Christmas Carol. I think she watches it every year since it came out!
Sandy Cowell
said on 9/Jun/18
@ ME!
What the blazes was I saying? Is there really any such thing as an 'acceptable' height difference? What a brief moment of incredible narrow mindedness, for which I apologise!
There shouldn't be any such thing as an 'acceptable' height difference, apart from to those image-obsessed members of society, the likes of whom I have little or no time! I was watching an episode of 'The Little House on the Prairie' this week and I shall now proceed to reiterate something that Charles Ingalls said to his wife: it wasn't height-related, but had to do with a huge age-gap in a blossoming relationship! He said, "If it feels right for them, then they're right for each other!"
Height and age-gaps can all be frowned upon, especially when the person of greater height is the woman, but does it really matter what people think? Unfortunately, the AGE-gap relationship in the programme wasn't to meet with a future, but that was for reasons of consideration on the senior partner's, ummmm... part! I feel it would be sad if a couple very much in love but frowned upon by society because of an unconventional height or age gap, decided to call it a day because of what other, narrow-minded people thought!
Sandy Cowell
said on 8/Jun/18
⭐️ I love Arch Stanton's comment from 12th April 2013, about his grandparents living next to Dudley Moore in the 30's or 40's and saying that he was a little imp back then as well! Well, no surprise there then! 💃🛴😋
As for Dudley's height, I have only ever heard that he was 5ft2 and-a-half, so that's exactly what he gets from me!
And Arch....
He was attractive because he was absolutely hilarious with the most infectious of laughs! His size did nothing to distract from that! Actually, I knew a guy rather similar in stature and looks, who was a laugh a minute! He used to have a girlfriend 6" taller than he was, though that's relatively acceptable in comparison to Dudley's and Susan Anton's 8 and-a-half inch height difference!
Frank R
said on 4/Jun/18
Dudley Moore was definitely between 5'2" and 5'3". He made the 5'10" Kirk Cameron look considerably taller in the movie 'Like Father, Like Son."
Arch Stanton
said on 29/Jan/15
Rob do you have a photo to add? Santa Claus: The Movie, Bedazzled and The Hound of the Baskervilles also worth mentioning.
I guess he was lucky for such a tiny fella that he had the face, demeanor and confidence of a tall, suave guy. He was really quite smooth wasn't he, not surprised he had a lot of women despite his lack of height! When sitting at a table you'd expect him to be like 6'2.5 rather than 5'2.5!
Arch Stanton
said on 12/Apr/13
My grandparents used to live next to this guy in London in the 1930s or 40s I think when he was a kid. They said he was always a little imp as a kid too!
Opusqe
said on 13/Nov/11
@fuzzblaster: Nobody is better than the Beatles, Queen, or David Bowie. I admit, Dudley Moore is amazing, and he was a comic genius when with Peter Cook. They were brilliant together - may they both rest in peace.
me
said on 30/Dec/10
@fuzzblaster
the size of hands are not relative to a person's height. I've seen small guys with large hands and tall guys with small hands. You pretty much need very big hands to play the modern day piano well.
fuzzblaster
said on 29/Dec/10
One of my favorite actors. Amazing how he played piano so well unless his hands are large for his size. He was a million times more talented than any rock star that is famous.
Amy
said on 14/Jun/07
He was 5ft 2 1/2 he wore 3 inch heels though. He was exactly a foot smaller than his partner, peter cook.
Parker
said on 9/Apr/06
I've just finished reading Dudley's authorised autobiography and in it he is listed at 5'2 1/2 - in fact in interviews I've seen I've never heard him claim anything taller than 5'2. He seems to be the one celebrity who never lied about his height, yet in his book it is clear it was something that bothered him all his life, despite his success with the ladies.
CelebHeights Editor
said on 11/Feb/06

In 1986 described himself:
"My almost eccentric five foot two"
Parker
said on 29/Dec/05
Hi Rob - Have you seen this site - some of the heights are way off - They have Dudley Moore at 5'5. I don't think he would have been able to hit that in Tom Cruise's shoes.
http://albinoblacksheep.com/flash/tall.php
leonari
said on 13/Jul/05
PERFECT JOB ROB!!I think you pinched him down exactly. He ain't taller than that...but he was amazing in Arthur in these type of movies!!!!