Bob Gunton's Height
6ft 0 (182.9 cm)
Peak height was 6ft 1 ½ (186.7 cm)
American Actor best known for roles in films such as The Shawshank Redemption (as Warden Samuel Norton), Ace Ventura: When Nature Calls and Demolition Man. On television he is well known for playing Ethan on TV series 24. In a Videoscopemag interview Bob said of his height:
"It was obvious they couldn't cast someone who was five-foot-eight or five-foot-ten to play the warden, and I'm about six-foot-two, so I think that worked in my favor"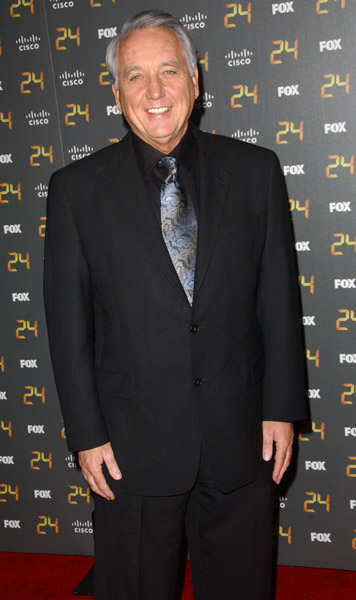 Photos by PR Photos
You May Be Interested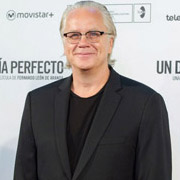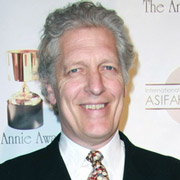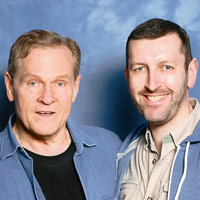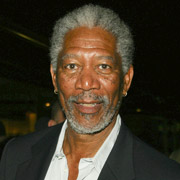 Add a Comment
34 comments
Average Guess (8 Votes)
Peak: 6ft 1.41in (186.5cm)
Current: 6ft 0.09in (183.1cm)
jano
said on 13/Jun/20
He was nowhere near 6 1 in shawshank, he didnt even look that figure, he was storng 5 11 max there.
Andrea
said on 17/Apr/20
He actually looked taller than I remembered in it, like just 3-3.5 inches shorter than Tim Robbins in some scenes, so maybe he really was at least 6'1 when younger...
Rampage(-_-_-)Clover
said on 16/Sep/17
They Robbins look much taller in Shawshank...
jervis
said on 19/Jun/17
If he was 6ft1 then Robbins was 6ft6 in Shawshank because he looked 5 taller.
Rampage(-_-_-)Clover
said on 8/Mar/17
Still looked 6ft1 in Lincoln Lawyer and on 24 in his mid-60's. So it's likely he was taller in his 20's-30's…
Andrea
said on 4/Apr/16
I don't know how tall Mandy is, you have him at 5'11... If he really was a big 5'11 guy at his peak, yeah, Bob can look around 6'1 with him, even if it is just a picture!
And about Carrey? You're saying he looked at least 6'1 based on the fact that Jim is really a 6'1.5 guy, right?
Tim Robbins does look at least 4 good inches taller than him, that's a fact! You say he could have probably lost a fraction by the time of Shawshank? A fraction is not impossible but i doubt he already lost a big inch in his late 40's! As i said, near 6'1 is probably possible for a young Bob but he doesn't look over 6' today (6-7 years ago he already looked barely taller than guys like Jim Morrison and Glenn Morshower in 24)!
More than this, i don't know what to say, Rob! I think visitors should help you to get a better idea about celebs' heights... I gave you many photos, even with people that you personally met! You seem to ignore them at times (like you did with Terry till he came out with his honest claim)... You wanna keep him at 6'1.5 and 6'1 now? At this point, do what you want... I mean, you are the editor so you could even change his height to 6'4! Anyway, a celebheights listing certainly won't change their real heights ;)
Editor Rob: today yes he can look 6ft range, in his late 40's 6ft 1 is believable. Up till then I don't know if he lost anything, but he might have.
Andrea
said on 2/Apr/16
6'0.75 at most at peak and around 6' now (granted he can look just 5'11 at times)... Rob, are you waiting for a "coming out" like Terry or you will put him down to a more realistic listing?
Editor Rob:
seeing what he looked like at 30 is harder, I do believe he's a guy by late 40's who could have lost a fraction. You can see
With mandy
he could look maybe near 2 inches taller when younger. Even in Ace Ventura, he had a brief scene near Carrey and could look quite tall, at least 6ft 1.
Andrea
said on 23/Jan/16
Rampage, now i understand why your estimates are so off! Are you really trying to say he looks one inch taller than John based on those awful photos with very bad angles and unknown footwear and ground? Loool
Rampage(-_-_-)Clover
said on 22/Jan/16
Click Here
Click Here
Has a clear 1in or more on Travolta in Broken Arrow
Andrea
said on 16/Jan/16
I doubt you can argue he looks any less than 4 inches shorter than Tim in the photo i've posted... He looks 6'0.5 at most there! If you assume he already lost a fraction by that year, you can argue he was maybe near 6'1 at his peak and he claimed his height in shoes... And again, Rampage, could you post some photos at least? I haven't seen him with Matthew but, if you go on Matt's page, you can see he can look just 5'10 at times... As for Bob, he looked barely 6' in 24, 5-6 years ago!
Rampage(-_-_-)Clover
said on 15/Jan/16
No way. He was 2in taller than McConaughey in Lincoln Lawyer just a few years ago. Maybe at this point he maybe creeping a little under 6ft1. But he easily held that mark for the last 10-15 years and was probably over it in his 20's-30's. He was 3-4in below Robbins who may very well have been 6ft5 on the nose. His peak height is fine.
Andrea
said on 15/Jan/16
I wouldn't say that's any less than 4 good inches, the difference between him and Tim... 4.5 actually seems fairer...
Considering he already STRUGGLED to look 6' in 24, maybe today he's nearer 5'11?
Shouldn't a 6'1 guy look tall? He certainly doesn't, he looks a bit above average in a show like 24!
Editor Rob: with sly in demolition man he could look maybe 3 inches taller, but a guy like sly looked several inches on sandra bullock in that film, so I wonder what his shoes were like.
Andrea
said on 14/Jan/16
Well, considering you have Bob at 5'10.75, even a 5'11 would be taller... :)
Click Here
The guy on the left is listed at 5'9, just to say...
I'm giving him the benefit of doubt by saying he might be near 6', actually!
A guy like Roger Cross, who is a legit 6'1 range, does easily give a taller impression than Bob with Jim...
And what about Tim? He can look 4.5 inches taller than him! Do you think Tim might have been 6'6 at peak like many tried to say on his page? Well, if this guy was 6'1.5, you can certainly say he was nearer 6'6 than 6'5 when younger!!!
Editor Rob: I thought he could look near 6ft 1 in shawshank, today maybe is nearer 6ft, and on 24 somewhere in between that range.
Rampage(-_-_-)Clover
said on 14/Jan/16
I think they did weird angles in Shawshank to make Robbins and Clancy Brown look much bigger than they were. Similar to what they did with Michael Clark Duncan in The Green Mile. That's why Bob looked average in height
Andrea
said on 13/Jan/16
Again with 5'9 listed Chris Diamantopoulos:
Click Here
He struggles to look 5'11 here!
Editor Rob: he was still taller than a guy like jim morrison on the show, but he may well today appear no more than 6ft range.
Andrea
said on 4/Jan/16
Ok, let's post the pictures...
Here he is with Tim Robbins, in his late 40s:
Click Here
And here he is with 178-179 Glenn Morshower:
Click Here
Also, he doesn't seem a guy who has bad posture...
If you still say he looks a 6'1 guy then i think there's not much i can do to change your mind! I sometimes wonder on what you base some of the listings, Rob!
But again just look at Missy... There are many pictures which CLEARLY show she isn't over 5'5-5'5.5 and you still give her 5'6, just because she claimed 5'6.5 :)
I'd say that Andrew Hales guy from Youtube has better chance to be 6'2 than this guy!
Andrea
said on 2/Jan/16
A fraction at 50 is always possibile, i know, but when he shot Shawshank he was what? Nearly 50? There's a scene with Tim where he does look 4 good inches shorter at least! In 24 he looks barely taller than a guy like Glenn Morshower or Jim Morrison, i can post you the scene if you want...
Andrea
said on 1/Jan/16
Rob, are you sure this guy is 6'1? He doesn't look over 6' in 24 and i'm talking about 5-6 years ago! Now he could be even shorter than that considering he's about 70!!!
Also, he did look at least 4 good inches shorter than Tim Robbins, if i'm not wrong!
So maybe 6'0.5 at peak and 6' at most now makes more sense?
Editor Rob: I think he could have been a guy who lost a fraction by 50
Andrea
said on 12/Aug/15
Bear in mind this is Rampage's idea of towering:
Click Here
:)
Rampage(-_-_-)Clover
said on 10/Aug/15
Towered over Stallone in Demolition Man.
Adam
said on 10/Jun/15
In Daredevil, I'd say he was more like 6'0, that much height loss is understandable at his age.. Next to the huge Toby Leonard Moore and Vincent D'Onofrio, his proportions actually make him look quite short.
bob
said on 31/Jan/15
His build makes him look about 5'9 on screen
Dmeyer
said on 9/Nov/14
Good listing as he looks about 6'1 when older
Hypado
said on 19/Aug/14
Bob Gunton looks 6ft 1.5in (187 cm) in Get the Gringo
Guy
said on 13/Jun/14
Looked about 185-186 in shawshank redemption.
Rampage(-_-_-)Clover
said on 25/Dec/12
There we go! Nice one Rob
Rampage(-_-_-)Clover
said on 25/Jul/12
Held his own with Tim Robbins and Clancy Brown.
Looked 187-188cm if their listed heights are accurate.
Zach
said on 18/Jan/12
He's got a stocky build which gives the perception of a average heighted man but when you see him next to other actors you realise he is probably 6ft 1.
Rampage(-_-_-)Clover
said on 4/Jun/11
Looks 6ft1/6ft2 next to Tim Robbins
rafa
said on 25/May/11
I was surpised he was this tall. But of course, I remember that Shawsank Redemption had a very tall cast.
Pc
said on 9/May/11
Looks 2 in shorter than Tim Robbins in Shawshank ... . Think more likely min 6.2 more like 6.3 !! Very deceptive !
Rampage(-_-_-)Clover
said on 22/Jan/11
Rob is 6"2(188cm) at peak plausible?
[Editor Rob: I don't think he reached that height]
Rampage(-_-_-)Clover
said on 26/Nov/10
6"0.5 is closer Rob.
Never 6"2.
Glenn
said on 20/Mar/06
Guitar player for 70s legends TRAFFIC.shrunk to 5-9,5-10.