Boti Bliss Height
5ft 6 ½ (168.9 cm)
American actress best known to television audiences for her role as Maxine Valera in TV series CSI: Miami. In film, she has appeared in movies like Ted Bundy and National Lampoon Presents Dorm Daze. In this convention photo Boti was wearing heels that gave her about 2 inches advantage over my sneakers.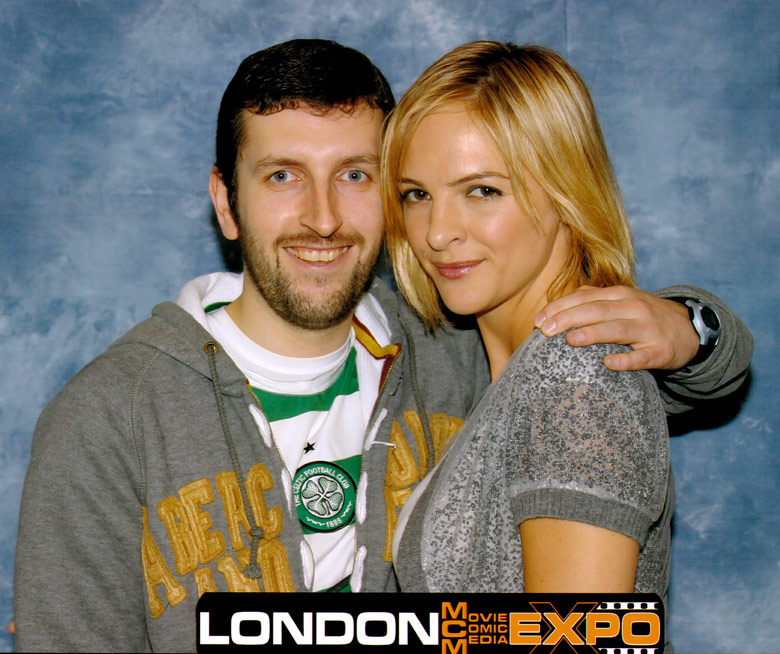 5ft 8 Rob and Boti @ MCM Expo (28th Oct 2006)
You May Be Interested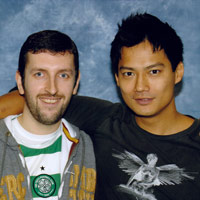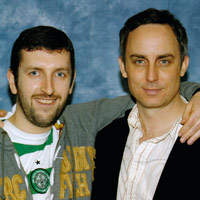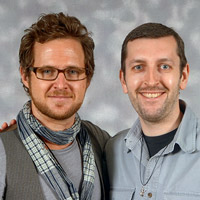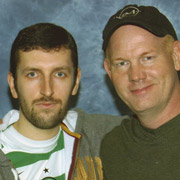 Add a Comment
19 comments
Average Guess (21 Votes)
5ft 7.29in (170.9cm)
JohnMoore-162cm
said on 12/Jun/20
No taller than 5ft6 1/4" , she had 2 inches shoe advantage with Rob
Nik
said on 20/Apr/20
@ Rankin boy - I like your name!
I struggle to see her being under 5'6.5" and the average guess (5'7.41" after 19 votes) justifies my belief!
Nik
said on 27/Jun/19
The average vote works out to be 5'6.46" after 6 votes and she has 16 comments too!
It would be great if there was a height chart on this page!
Mimi
said on 27/Mar/19
She looked familiar to me so I did a little research and yah she played the head bartender at Piper's (Holly Marie Combs) club P3 in Charmed.
Mimi
said on 27/Mar/19
She looked familiar to me so I did a little research and yah she played the head bartender at Piper's (Holly Marie Combs) club P3 in Charmed.
Christian 6'5 3/8"
said on 23/Nov/18
I can see 5'6.25" but no higher.
Sandy Cowell
said on 4/Dec/17
My brother and I enjoy having discussions about historical facts, both present day history, as the more recent events are referred to, and the fantastic middle-ages in British history and beyond, dating right back to biblical times. If any kids out there are doubting just how fascinating the subject really is, take heart! You are part of history yourselves, and so is your family, as are other people's families and that is how I come to this! There is such a thing as criminal history and we were discussing exactly that when the term 'serial killer' popped up! I know someone who was related to Jack the Ripper's victim, Mary Kelly, so how many such people must the killer Ted Bundy have left behind?
Yes, folks, it was Ted Bundy who was the first person to be called a serial killer. During his 5-year reign of terror he is believed to have taken the lives of around 150 women, including young girls, and so grotesque were his crimes that the term was invented, later on dwindling down to the relatively few, but still five too many, total of five lives.
My brother, as you can imagine, was disgusted and I said, "Well, I do have a film about him should you wish to find out just how callous he was!"
He (Christopher) did want to see the film, so I hunted round for it and - bingo!
On it went, and as I was reading the cover, I noticed the name 'Boti Ann Bliss' come up! I thought, "Hey, I know that name from celebheights!"
Sure enough, Boti was in it, playing the unfortunate long-term girlfriend of Bundy, and her performance outshone Michael Reilly Burke's, who played Bundy himself, and he wasn't bad either, though he was a bit too humorous for my liking, but Boti really stole the show, hankering to his every sordid whim and genuinely loving the creep, giving him the stability he needed to maintain as normal a life as possible and continue slaughtering without a flicker of a conscience.
I had never seen Boti act before, that is to my knowledge, but then she did have brown hair in this, probably to be the same in appearance as his girlfriend was in real life. To say she looked different to the picture above is no understatement, but you can obviously see the same facial features! I would have put her height at around 5ft5.5, I'm afraid, but that is because I don't know how tall Burke is. The only other actor who starred in it who I recognised was Tom Sorvini (I think that's the spelling!), and he was also responsible for the special effects make-up. It was surprising for me to see that Boti is a full inch taller than I thought she'd be, but the main surprise of the evening as regards her was the quality of her acting!
She can have 5ft6.5!
Naughty
said on 29/Jun/16
I always thought she was tall on CSI Miami. Iol I agree she looks like Uma Thurman.
Rankin boy
said on 15/May/14
Perfect listing, Rob.
Sean73
said on 10/Feb/12
I like her skin and half moon eyes.Almost like Diane Keaton`s eyes.i go along with this height.
FiveNine
said on 26/Dec/11
SMOKIN-!!!
Martin
said on 3/Dec/11
Is her real name Boti Bliss? As in "Blessed with a booty"? Hehe
Pelotudo
said on 29/Oct/11
Hey Rob, if they are wearing heels and being only some centimeters shorter, how is it that you are taller? Did you asked them to take offf their shoes for the pictures? I culd swear that every actress in this planet wears high heels like, all the time? Could you answer? Thanks.

Editor Rob
a large majority do wear heels, including boti. A large majority of actors at these events do stage talks so although I try to make notes about footwear as I see it, if I am unsure (or on a rare occasion forgot) I can try to find the footwear they had that day...
in this case,
Boti had heels
which to me looked about 2.8-2.9 inches of height, so with my 1 inch shoes she had nearly 2 inch advantage.
LAN Jiao
said on 25/Sep/11
she looks like uma thurman!!
Rampage(-_-_-)Clover
said on 27/May/11
5ft6.25(168cm)
SolidSnake
said on 4/Mar/11
looks so much like Katie Holmes it's not funny
aram x
said on 24/Jun/09
yeah she's the same height as you, Rob, in this pic because of the 1.5-2 inch footwear advantage and your 5,8", so 5,6 1/2 makes sense.
arthur
said on 6/Feb/09
Very talented actress with charisma who looks 5.6,5 feet tall.Unfortunately she hardly gets good parts...
Legumo
said on 19/Jun/08
looks like Uma Thurman and it would be sad if she became famous only because of her look, but i guess that's how the world goes. she's pretty good though.
i agree on 5'6