Brad Henke's Height
6ft 4 (193 cm)
American actor and former Footballer who has appeared in TV shows Going to California and Orange is the New Black, playing Desi Piscatella. Brad said in Variety,
"I'm 6-foot-4, which makes it difficult to be considered for the lead of a series"
. In the NFL he was described
"Height: 6-3 Weight: 275 or 284 pounds"
.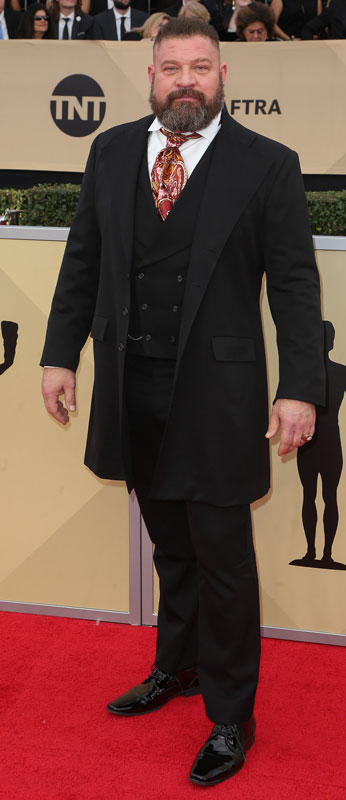 Photos by PR Photos
You May Be Interested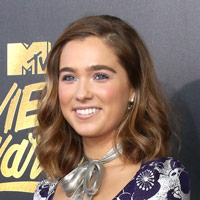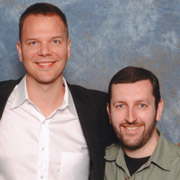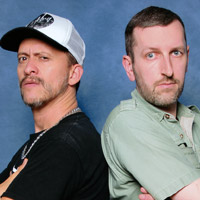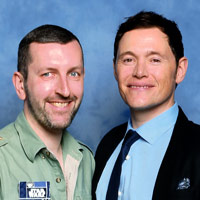 Add a Comment
24 comments
Average Guess (17 Votes)
6ft 3.62in (192.1cm)
Rampage(-_-_-)Clover
said on 29/Oct/19
Rob, maybe 6ft3½ is a better shout?
Don't think he's just 6ft3 flat though

Editor Rob
I can see 6ft 3.5 as an arguable figure for him.
Chris Junior Hernandez 1990
said on 10/Oct/19
People can argue Brad to be 6'3 1/2 but 6'4 Victor Webster met by Rob should be downgrade to the same as well.
Christian 6'5 3/8"
said on 27/Jul/19
@Andrea
Yeah, "75.10" means 6'3 1/8", just as "6031" on the former nfldraftscout site means the same thing.
Andrea
said on 5/May/19
Rob, actually, he is down at a very precise "75.10 inches" (which I reckon means 6'3 1/8?) on here:
Click Here
How reliable do you think that site is?
With someone like Sam Trammell (that you met and listed at 5'8.5), I'd still say that 6'3 flat (or a hair over) is still a bit too low for him (well, unless he has a noticeable footwear advantage here, which I couldn't find):
Click Here

Editor Rob
I don't think they ever did 1/10ths, but he has been called 6ft 3 around draft time, I only had a brief look but couldn't see 1/8th though I'd need to look into that and see if it exists though.

He can look over 6ft 3 with Sam - who in person I wouldn't have guessed under 174cm, based on the fact he looked 5ft 9 to me (albeit with noticeable footwear advantage).
Animus
said on 30/Sep/18
@Yht
He's got neither short limbs nor a narrow frame. The photo does him no favors, but he is an absolutely huge guys in movies. Do you really think that a guy closing in on 300lbs, who played in the NFL, could have a narrow frame? Where would you put all that mass? I buy that he's a few centimetres above 190cm.
Junior Hernandez 1990
said on 5/Sep/18
@Canson I can't recall the movie name. But Victor Webster had the similar footwear as Brad in that movie really edge by Brad at least 1/4. Bryan Greenberg described Brad Henke as 6'5 but obviously thats a shoes on height.
Christian 6'5 3/8"
said on 14/Jul/18
A full 6'4" for him is unlikely when he's been described and listed as 6'3" by the NFL.
Canson
said on 12/Jul/18
@Junior; he doesn't look that tall. Maybe in shoes
Junior Hernandez 1990
said on 11/Jul/18
He can't be 6'3? Brad Henke is a big 6'4. I recall a movie he did some scene with 6'4 Victor Webster met by Rob and Henke making Vic look 6'3.75".
Yht
said on 4/May/18
With those short limbs and narrow frame he isn't over 6'3
Andrea
said on 14/Aug/17
Rob, I'm not requesting them but how tall do you think these two guys look with Brad?
Click Here
From what I remember, I thought maybe 6'-6'1 for the taller one and 5'8-5'9 for the shorter one on the show. I don't know about the ground there (even if it's probably quite flat) but it's funny that they're listed at 6' and 5'8 on their imdbresume when there's clearly more than just 2 inches between them! One thing, I don't think the taller guy ever looked as much as 4 inches shorter than Brad. Maybe he's a bit over his listing or Brad a bit under his claim or maybe both! As I said, I do think that Brad would clear 6'3 but maybe he's not quite the full 6'4...
Editor Rob: the taller guy claiming 6ft is quite believable, but I can't remember as much of those guys.
Rampage(-_-_-)Clover
said on 14/Jul/17
Maybe in those boots on OITNB he's near 6ft6
Andrea
said on 11/Jul/17
Rob, I know that videos like these, on stage, are always "tricky" to say the least and it's very hard to say how tall people really are because height differences can be enhanced or reduced quite easily but I'll ask you anyway. How tall does the guy on Brad's right look?
Click Here
He's one of the guys I have requested on Matt's page and he gets listed at 6'1. All I can say is that I certainly wouldn't have guessed him any less than that. Could he be taller? I don't know.
In that clip, he obviously does look shorter than Brad but certainly nowhere near 3 inches? Unfortunately, I don't remember if he had any scenes with him on the show!
Editor Rob: either himself or agency had put down 6ft 2 on the resume part of his imdb page...is it possible? He didn't look much more than 2 inches shorter than brad, maybe he is minimum 6ft 1.5
Andrea
said on 8/Jul/17
Rob, can you give him the OITNB tag?
It's a shame he's standing closer to the camera but look at him with Tom, here:
Click Here
Editor Rob: how much taller is hard to say exactly...I feel he's got to be over 6ft 3 there though!
hal
said on 19/Jun/17
He's only 6'4"? The characters in OITNB talk as if he's Andre the Giant. Yeah, 6'4" is tall, but I thought he'd be at least 200 centimeters.
Christian-196.5cm (6ft5 3/8)
said on 16/Jun/17
@S.J.H
Henke could've measured 6'3 7/8" and just got rounded down to 6'3". Sometimes, though pretty rare, NFL does that. A player still gets rounded down even though he was measured closer to the next inch. Like Colin Kaepernick, Eli Manning and Matt Ryan for example. Kaepernick was measured 6'4 5/8" but got rounded down to 6'4" (he was listed 6'5" during the first few years of his NFL career though.) And Manning and Ryan both measured 6'4 3/4" but rounded down to 6'4".
S.J.H
said on 10/Feb/17
I remember an interview i watch in youtube how 6'0 Bryan Greenberg described his October Road co star Henke being a 6'5 big guy. So he must be a real 6'4 guy
S.J.H
said on 8/Nov/16
@Rampage(-_-_-)Clover said on 7/Nov/16
NFL could fall on some error on players height. 6'4 victor webster was at least 1/4 or a fraction shorter than Henke in a close up movie apearance
Rampage(-_-_-)Clover
said on 7/Nov/16
Watching OITNB I thought he was nearer 6ft6!
Maybe he could be a bit under this though if he's also been listed 6ft3?
Andrea
said on 26/Sep/16
Can you give him a photo, Rob? He is a pretty big guy, i've seen him in the last season of OITNB (you should add the show to his credits, btw) and i thought he could have been around 192... I don't know about 6'3 flat but 6'3.5 or 6'3.75 i think is quite possible!
Editor Rob: someone said he could look similar to Victor Webster, but I don't know what they were in together, would be interesting to see how he shaped up.
Ice
said on 22/Sep/16
ROB on his NFL stats he's listed as 6'3 ?
Editor Rob: yeah I've mentioned in the top, but he seems to think he's 6ft 4
S.J.H
said on 20/Sep/16
I thought he was 6'5 at first. He look like a cm taller than 6'3.75 victor webster. 6'4 look right
AlexMahone
said on 13/Oct/14
Correct. He's definetly taller than Tom Welling. They are booth slouching and henke is closer to the camera but he's taller and bigger.
LAN Jiao
said on 4/Oct/11
Maybe 6'4.5 ?