Burn Gorman's Height
5ft 9 (175.3 cm)
American born British actor best known for appearing in movies like Pacific Rim, The Dark Knight Rises, Enola Holmes and for TV series like Torchwood, TURN: Washington's Spies, The Expanse and Jamestown. Burn had his height listed in the Spotlight directory as
5 feet 9 inches
tall.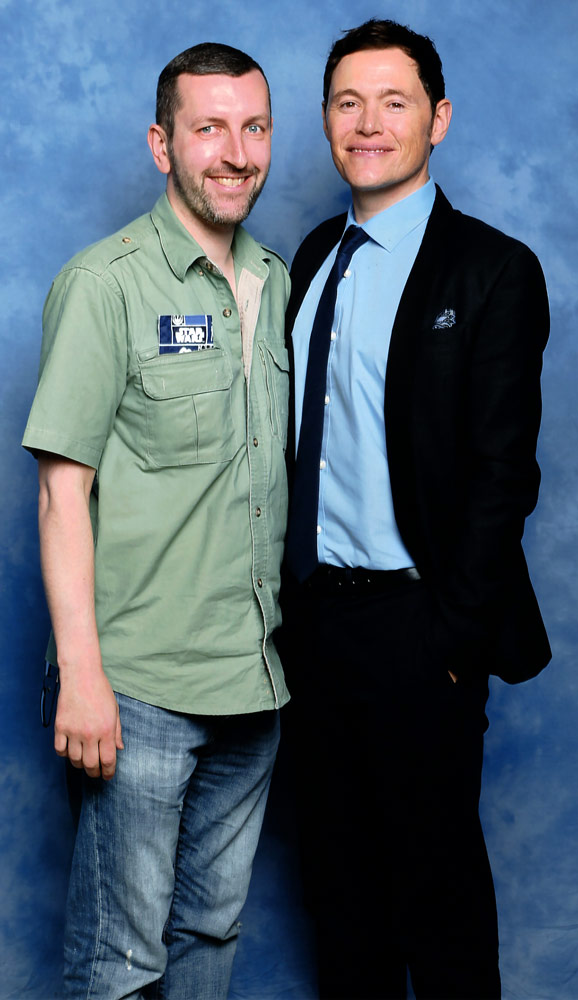 5ft 8 Rob and Burn @ 2014 Film & Comic Con Glasgow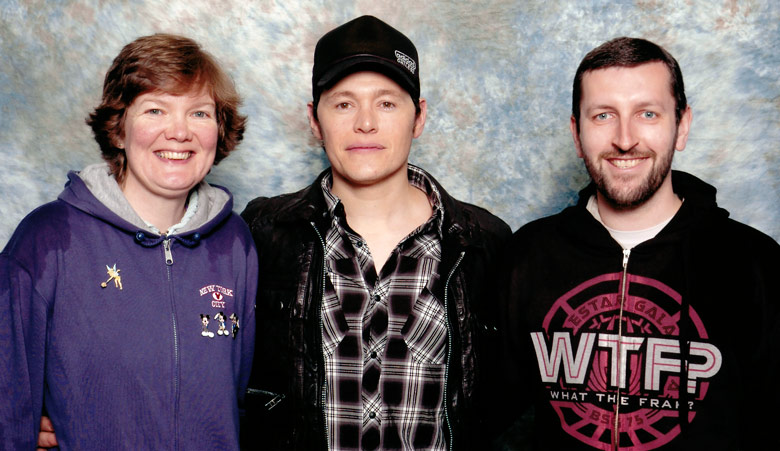 5ft 8 Jenny, Burn, 5ft 8 Rob @ Collectormania 2009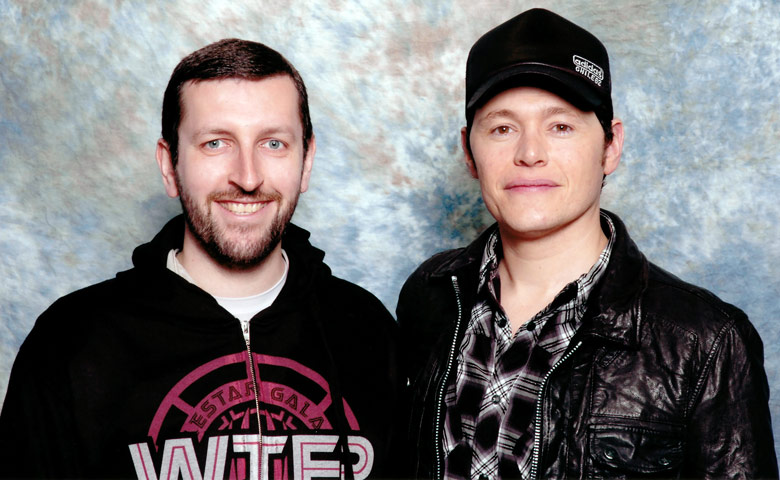 5ft 8 Rob and Burn @ Collectormania 2009
You May Be Interested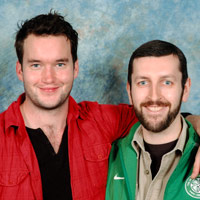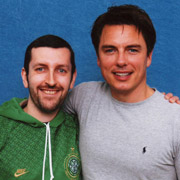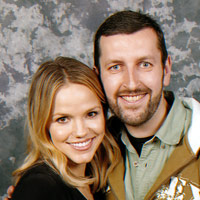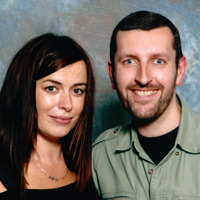 Add a Comment
45 comments
Average Guess (48 Votes)
5ft 8.99in (175.2cm)
Angora
said on 20/Apr/21
Perfect example of 5'9 just like Tom hardy.
Nik Ashton
said on 19/Apr/21
I'm sure he can pull it off and the 44 voters think so too!
Aj06
said on 7/Jan/21
just an example of a solid 5'9.0 guy I find it hard to find someone who is exactly 5 5.5 5.75 6.0 foot exactly on the dot but he is one of them. 5.75 feet on the dot no more.
Eric W Tam
said on 26/Nov/20
FiveEightJake hey bro I
Bust a Gut
24/7, hey not my fault when I'm going to loom over you and take them birds home.
FiveEightJake
said on 2/Oct/20
Looks ridiculous in the left photo. Why do people
Bust a Gut
it just makes you look ridiculous, put your shoulders back and stand tall by all means but don't look like you're trying to touch the ceiling.
Looks 5'9.5 maybe but he's literally squeezing every mm of height he can and raising his eye level. 5'9 flat is about right.
Christian 6'5 3/8"
said on 24/May/20
Unusual first name. I've seen plenty of "Bern" before, but never "Burn".
Miss Sandy Cowell
said on 1/May/20
Burn came up again as a random celeb and I still mistook his name for Bum Gorman!
Oh dear! 🙊
Five foot nine.
Tunman
said on 27/Apr/20
Hmmm,can look a good 0.75" taller rather than 1-1.25 after all since his hairstyle seems thicker than what I first expected.Yeah,height aware guy,although quite honest,perhaps a little under 5'9 likely 174,5cm without
Busting a Gut
.
JohnMoore-162cm
said on 22/Mar/20
Gorman is weak 5ft9 man ,,, 5ft8 3/4" is suitable and perfect.
Nik
said on 5/Sep/19
I think 5'9' is fine!
Nik Ashton
said on 26/Aug/19
I applaud him for his honesty! 👏
Miss Sandy Cowell
said on 2/Jul/19
I just thought his name was BUM Gorman! I mean, it's an easy mistake to make! 🙈💩😀
Five foot nine.
6james94
said on 11/May/19
I guess I'm not the only height aware guy that's 5'9" I've been height aware since I was high school.
Junior Hernandez 1990
said on 1/May/19
Lol Rob you have the greatness respect to him, such a generous person you are.
Junior Hernandez 1990
said on 30/Apr/19
Rob, since Gorman was tiny bit shorter than your dad (5'8.8) in person comparison with you so why didn't you downgrade him to 5'8.75"? I'm just curious.

Editor Rob
Gorman is a very height-aware actor, one of the few I ever seen doing
Bust a Gut
for photos, so he might measure 5ft 9 in fact doing that!
Dream(5'9.5
said on 31/Aug/18
Rob, feel free to disagree with me, but I may likely edge out this guy.

Editor Rob
Well, if you are 5ft 9.5 you would look taller if you stood the same. If you stood normally without forced posture and he stood at measured height you might not look much different.
Junior Hernandez 1990
said on 11/Jul/18
5'8 7/8 (175) at best.
Nik
said on 26/Jun/18
5'8.75" - 5'9"
Tall Sam
said on 18/May/18
A good actor and an honest 5'9" I'd say, he looks several inches over Charlie Day.
Tunman
said on 12/May/18
On the left pic he could look a strong 176 but he's slightly raising his head so more like a good 5'9 maybe no more than a flat 5'9 if not
Busting a Gut
.
Zineddine
said on 18/Apr/18
Nice shirt rob on the right 🤣
World Citizen
said on 25/Dec/17
Looks 5 ft 9.5 on the left picture
The shredder
said on 12/Nov/17
I don't know why that Woman comment made Me laugh. I have been called all kinds of names , I was told recently that I look like a 15 yr old girl.
Redwing
said on 12/Nov/17
Hey rob, ain't disrespecting the man but don't you think he looks like a woman?

Editor Rob
I never thought about that, so I don't think I got such an impression!
Kourosh
said on 16/Oct/17
i dont know but he looks 176cm in newer pic.
Ben
said on 30/Aug/17
Strong 5'9" guy.
Junior
said on 14/Aug/17
Legit 5'8.75" not a full 5'9, mr rob head was little behind him. Can't see his footwear so picture just tell that he look little weak 5'9
Mark(5'9.5")
said on 26/Jul/17
Not under 5'9". I'm still damned about the average guess.
Bobby
said on 24/May/17
I would say 5'9.5 for this guy, doesn't strike me as a flat 5'9 guy.
176cm guy
said on 27/Apr/17
He looks a little under 5'9"
Arthur
said on 24/Apr/17
Editor Rob is the smaller heightwise, but Gorman is the smaller man 😉
S.J.H
said on 4/Nov/16
More heel was the tricks as well as a shorter head than rob makes him look 5'9
Bobby
said on 1/Nov/16
You guys must be height blind, if he were truly 5'9, you'd see no difference height wise, he's 5'10 at least.

Editor Rob
Burn has a thicker hairstyle, as shown in a previous comparison. Compared to my Dad who was a proven 5ft 8.8 here:
Click Here
, would anybody say he was actually taller, let alone 1.2 inches taller.
Even a 1 and 3/8th inch difference can look more, like
With Sister
, who is 5ft 9 5/8th in heels there.
S.J.H
said on 31/Oct/16
Some tricks with the left picture. He look 5'8 out of here
Andrea
said on 26/Sep/16
He looks nowhere near 5'10, even in the new photo... He really doesn't look much different than how Rob looks with his dad (in the HC)... Plus, as Rob says, this guys is standing as tall as possible! He might be the 5'9 version of Stephen Amell, 5'8.5-5'8.75 barefoot and can pull off a decent 5'9 with perfect posture?
I do remember this guy from GOT but i never really paid attention to his height, he probably looked quite average in the show...
I think he was listed at 5'8.75 at some point on here but for some reason he got the full 5'9...

Editor Rob
he perfected a 'breathe in' pose, it is a good way to maximise your stance, what Sly and
Vin Diesel
might do at times.
Rampage(-_-_-)Clover
said on 25/Sep/16
Looks near 5ft10 in the newer photo...
Mat
said on 18/Jul/16
He looks 5'10 in the new photo!!!??? wow. I really can't see him under 5'9 Rob. Unless you are losing 1 inch in posture, he is over 5'9.

Editor Rob
well he's standing military (having breathed in before every photo), plus his hairstyle is nearly a cm thicker than a normal flatter style he sometimes wears, like mine.
In fact his thicker hair looks in line with my Dad's thinner hairstyle (and he's under 5ft 9 here having just been measured before the photo so his hair isn't anywhere near as thick as Burn's):
Click here
.
James C.
said on 15/Jan/16
@ Kourosh
Plus you can tell by their heads in front of the mirrior I raised the measuring tape to where 5'8 1/8ths out of curiousity and burn Gorman appears to be what my possible abosulute low height would be which is 5'8 3/4 or 5'8 7/8ths I might of slouched in the measurement like I'm basically doing it myself so I might lose an little. If he was 5'9 3/4 there would be an bigger difference, even with the eyes though they look basically about an inch maybe less, and there postures are not entirely even like he is trying to get too his tallest height and Rob is lowering his head an little and is more laid back.
Kourosh
said on 10/Jul/15
Rob he is pushing to 5'9.75 in newer photo why is that? shoe heel?

Editor Rob
low sneaker like me, he had converse that day, an extra fraction posture before each photo, still I'd say he measures 5ft 8.75-9 range, he looks smaller than jenny's 5ft 9 and a little sister in person.
Bakara
said on 30/Jun/15
so you're saying he has a louzy posture and stretches to 'real hight' or that he stretches beyond his height, like a high heel?

Editor Rob
imagine you are getting measured and almost raising forward onto your front toes, but not actually going up on them.
TJE
said on 8/Apr/15
Rob, you should probably add Game of Thrones to the description.
theroux
said on 11/Feb/15
Rob, why does he look taller than you? His eyes are slightly above your eyes. Is it his head size, own eyelevel, smaller than yours? Otherwise he is the same height as you?

Editor Rob
Burn has a technique in photos. He stands normally and just before the photographer snaps he stretches to what would be his measured height.
linke
said on 24/Jan/15
I was just watching the alexander terrible movie and this guy edged out Steve Carell
Judd
said on 24/Jan/15
He has 0,75" on rob. 5'8.75-9 is fair!
Mike
said on 4/Dec/14
The 5ft 8.75 listing was better. Doesn't look a full inch taller than you Rob.