Eve Myles Height
5ft 6 (167.6 cm)
Welsh Actress best known for playing Gwen Cooper in Torchwood, Mrs. Jenkins in Victoria and Faith Howells in Keeping Faith. In the Spotlight directory, Eve was listed
"5 feet 7 inches"
. In this photo I had about 0.3 inch more sneaker than her sandal.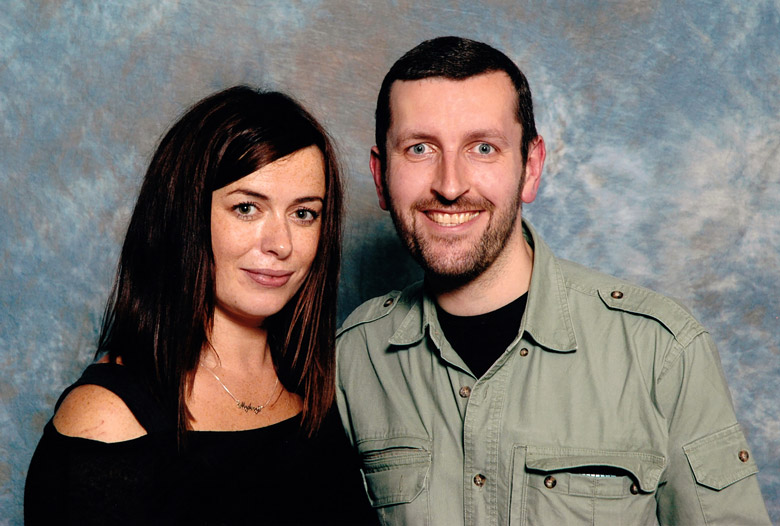 5ft 8 Rob and Eve @ Entertainment Media Show 2011
You May Be Interested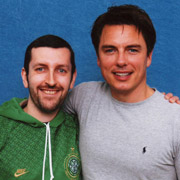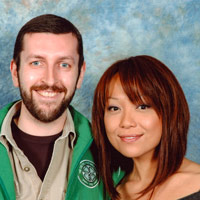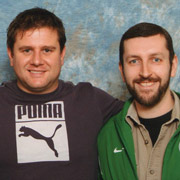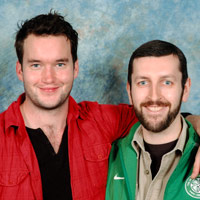 Add a Comment
29 comments
Average Guess (10 Votes)
5ft 5.88in (167.3cm)
moonlight22224
said on 7/May/20
@heightforever you must have the weakest eyes on the planet bro, look at the top of their heads. a fair 2 inches.
Heightforever
said on 28/Apr/20
Rob looks 5'9.5 here so maybe shes shorter. Or rob could you be taller?
Nik
said on 5/Oct/19
She's clearly above average!
khaled taban
said on 30/Jul/19
More like 167cm
Nik
said on 13/Jun/18
I could see this listing!
Anonymous
said on 8/Nov/17
5'6" this is very good height for women.

Editor Rob
Eve claimed to be 5ft 7 earlier in her career, so women can certainly inflate height a bit too.
Ferdinand
said on 18/Jun/17
Rob, whereabouts is your eye level? Always wondered for some resson- looks to me to be quite high, around 167cm?

Editor Rob
167 would mean a solid 2 and 1/3rd inch eyelevel 😲 167 is usually 2 or 3cm under my hairline, but of course our eyelevels can vary up and down in length, depending on the tilt of our heads.
You can see a more proportion photo:
Of Me
...typically it would near that range of 161.5 range if I drop to 173. If I tilt it up, could be 163-4, if I tilted it down, could be 160cm.
World Citizen
said on 26/May/17
A legit 5 ft 6 woman. Can even look 5 ft 6.25
James
said on 15/Sep/16
No way is she 168, looks like 165-166cm max to me
Hypado
said on 22/Feb/15
In Torchwood
John Barrowman - 5ft 11.5in
Eve Myles - 5ft 6in
Andrew M
said on 30/Nov/14
I saw Eve with Zach Braff when they came to Glasgow to do "All New People". She was good - Zach could be seen sitting in the front corner of the stage stifling laughter while she dusted the set manically! Glad I got to see it.
Theodore
said on 21/Feb/14
5'5.5". Rob's leaning in a bit in the pic, shortening himself just a bit.
Alex 6ft 0 1/8
said on 26/Dec/13
I see a 3 inch difference here with the slight footwear advantage from Rob. Taking into account the 1/3 inch footwear Id say she looks nearer 5'5.5 then
J.Lee
said on 13/Feb/13
Rob, you look at least 2.5 inches taller than her

Editor Rob
she did have a bit less footwear that day
Stephen
said on 8/Jan/13
more a 167 cm
richkid123
said on 7/Jan/13
5'5.5" looks more appropriate in my opinion
Chiara
said on 30/Aug/12
You guys are so dumb, his smile is the exact same in every photo where he´s smiling
someone
said on 29/Aug/12
I think she looks closer to 5 ft 5, but I might be wrong.
Zachary
said on 19/Nov/11
Boy, howdy! She sure is purty!

Editor Rob
shame the photographer didn't do a full length shot as she had some short denim shorts on here...a few nerds in the queue were salivating at the mouth over her.
xyz.reg(6 ft 1.5 in)
said on 20/Oct/11
Hi rob..what were u thinking at that time...i have never seen such a big smile on your face with any of the celebrities on this site..she is a legit 5ft 6in min...good looking too..!!!

Editor Rob
the 2 times I saw her before she was sitting on a stool, which was useless to me, maybe I smile cause it was 3rd time lucky ;)
Dean 5ft 9.25
said on 18/Oct/11
She could be 5'11 or 5'0 and Id still not kick her out of the sack ;) STUNNING!
SAK
said on 16/Oct/11
She looks 5ft6 here, taking into account the shoe disadvantage.
Rudy
said on 16/Oct/11
5'6" is reasonable, she is very attractive. You should've put your arm around her rob,i certainly would've.
Maximus
said on 15/Oct/11
This is an awesome site......it really is very intersting and fun to see the different heights for celebrities and the discussions that foucus around this subject.
Dom
said on 12/Oct/11
She definitely looks 5'6" considering the footwear.
Mamun
said on 9/Oct/11
Boy she is beautiful !
Regards
SUPERMUN
Sceptic
said on 8/Oct/11
I know Rob has more footware but he also seems to be leaning in more than her. Still, even taking the photo at face value, this looks like more than a 2 inch difference. 5'5.5 would be my guess, all things considered.
Funny that a certain website has her at 5'7.5...
Alex
said on 8/Oct/11
Considering the footwear she would be 5'5 1/2 to maybe 5'6 max is my guess.
littlesue
said on 8/Oct/11
I read in a Womens Mag Rob that she was 5ft 5, she looks more like 5ft 5 I think.